Huawei
Get more with myNEWS
A personalised news feed of stories that matter to you
Learn more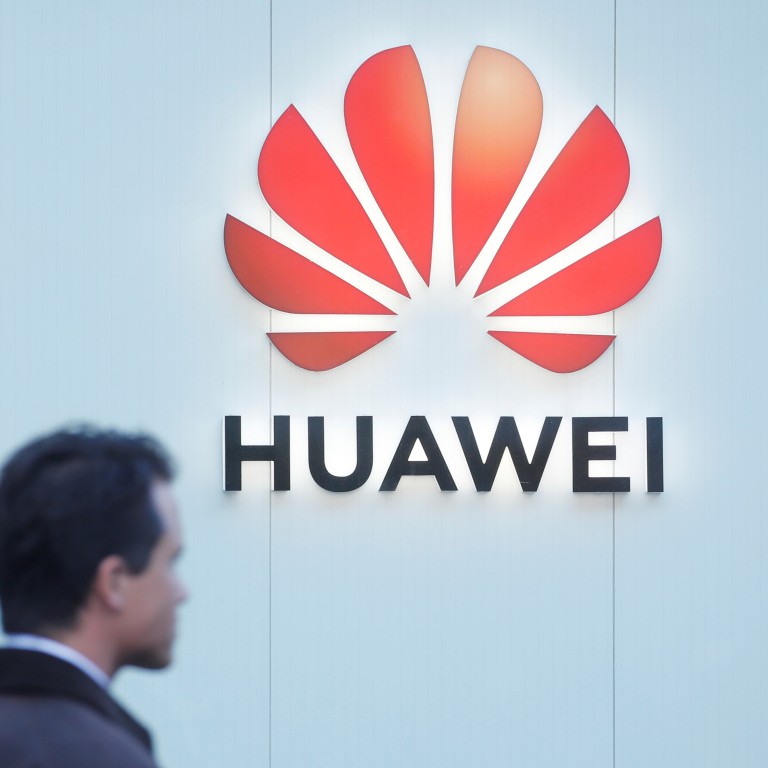 Huawei sues Verizon for patent infringement, including network communications technology
Shenzhen-based Huawei files suit against US telecoms operator Verizon, seeking compensation for alleged infringements of its intellectual property rights
Huawei alleges that its patented technology is being used in Verizon's technologies and services, including network communications infrastructure
Huawei Technologies on Thursday filed a lawsuit against US mobile network operator Verizon seeking compensation for what it said were infringements of its intellectual property rights, ratcheting up legal tensions between the Chinese telecommunications giant and the US.
The world's largest provider of telecoms equipment alleges that Verizon is using technology that is protected by 12 of its US patents. It said it has approached Verizon multiple times to negotiate licensing fees since February 2019 and that it had previously furnished the US telecoms company with a list of patents and evidence, but the two companies were unable to agree on licence terms.
"Verizon's products and services have benefited from patented technology that Huawei developed over many years of research and development," said Huawei chief legal officer Song Liuping, in a statement announcing that lawsuits have been filed in the Eastern and Western District courts in Texas.
"For years now we have successfully negotiated patent license agreements with many companies," Song said. "Unfortunately, when no agreement can be reached, we have no choice but to seek a legal remedy."
"Huawei's lawsuit filed overnight, in the very early morning, is nothing more than a PR stunt," said Rich Young, a spokesman for Verizon, in an emailed statement.
"This lawsuit is a sneak attack on our company and the entire tech ecosystem," Young said. "Huawei's real target is not Verizon; it is any country or company that defies it. The action lacks merit, and we look forward to vigorously defending ourselves."
Patent infringement suits are common in the technology industry.
In the lawsuits filed on Thursday, Huawei alleges that its patented technology is being used in a range of Verizon's technologies, including infrastructure that facilitates communications through Verizon's networks.
It also claims that its patented technology is present in certain consumer and enterprise applications that Verizon provides, such as Verizon's Smart Family app that allows parents to locate and manage their children's devices, and its One Talk app that provides small and medium-sized businesses with one number for multiple devices that will simultaneously ring when a call comes in.
Huawei is asking for damages as compensation for Verizon's alleged patent infringement, as well as a ruling that will award it an "ongoing royalty" for the products and services offered by Verizon that Huawei alleges infringe its patents.
The US said it uncovered Huawei email messages showing it offered bonuses to employees for information stolen from companies worldwide. The company has denied any wrongdoing and said it expected to be exonerated in court.
This article appeared in the South China Morning Post print edition as: Huawei sues Verizon for infringing its US patents