CES
Get more with myNEWS
A personalised news feed of stories that matter to you
Learn more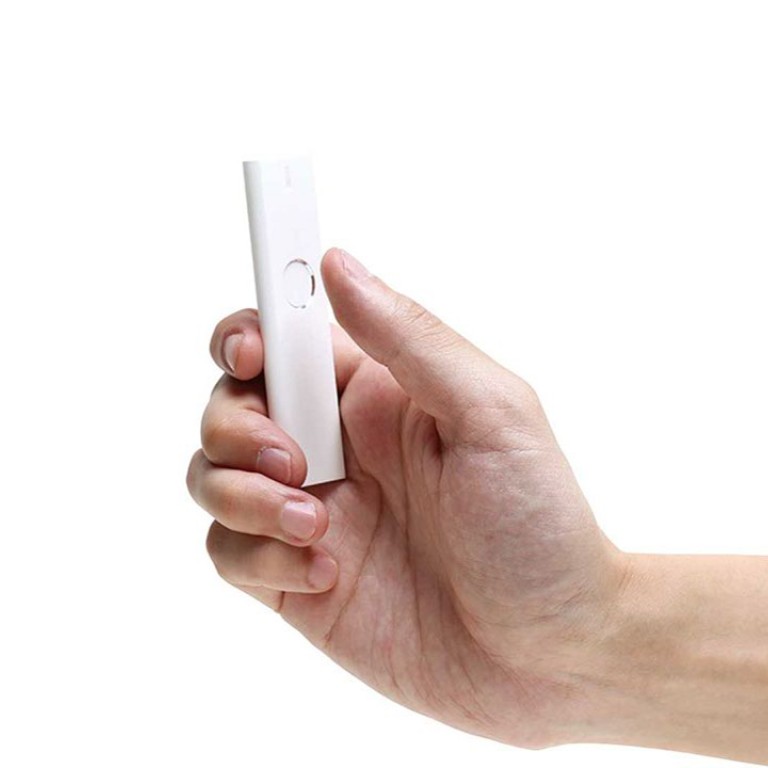 It's a translator, Jim, but not as we know it: ili wearable device at CES could smash language barrier for English speakers in Japan, China
Star Trek-style gadget works by translating speech between English, Putonghua and Japanese, making it equally useful for a Northeast Asian businessman abroad
English-speaking travellers who fancy a trip to China or Japan but dread the language barrier should be pleased to hear that Japanese company Logbar has come up with a wearable voice translator that works for all three languages.
Called ili, it looks like an even slimmer iPod nano and can translate between English and Japanese, Japanese and Chinese, and Chinese and English.
Users simply press a button and speak into the translator, and the device translates and repeats the phrases through a microphone in the selected language.
WATCH: Kisses in Tokyo - the ili (wearable translation device) by Logbar
As only a demonstration version of the device was unveiled this week, it was not clear how a two-way conversation would work, or if the company plans to integrate a switch so interlocutors can flip back and forth among two languages.
Thanks to a built-in translation engine and a pre-loaded vocabulary library of up to 50,000 words and phrases, it works without an internet or data connection, the company said.
Logbar showcased the device at the three-day CES consumer technology show in Las Vegas this week, but no launch date or fixed price have been announced.
The ili is expected to offer about 24 hours of battery life and retail for around US$200.
Although the languages it caters to are limited at present, Logbar said it is looking to add French, Korean and Arabic, among others.
Logbar is not the first company to enter the translation market for travellers.
Waygo, an app that uses Optical Character Recognition technology to translate Chinese, Korean or Japanese text instantaneously into English, has been available to download since 2013.
Like ili, the US-based company's app does not require an internet connection to translate text, unlike popular translation apps such as Google Translate.
However, ili differs from Waygo in that it allows for two-way communication between travellers and locals as it translates speech.
Waygo, on the other hand, works best in translating short pieces of text on a sign or a menu, but does not really help much with conversation.