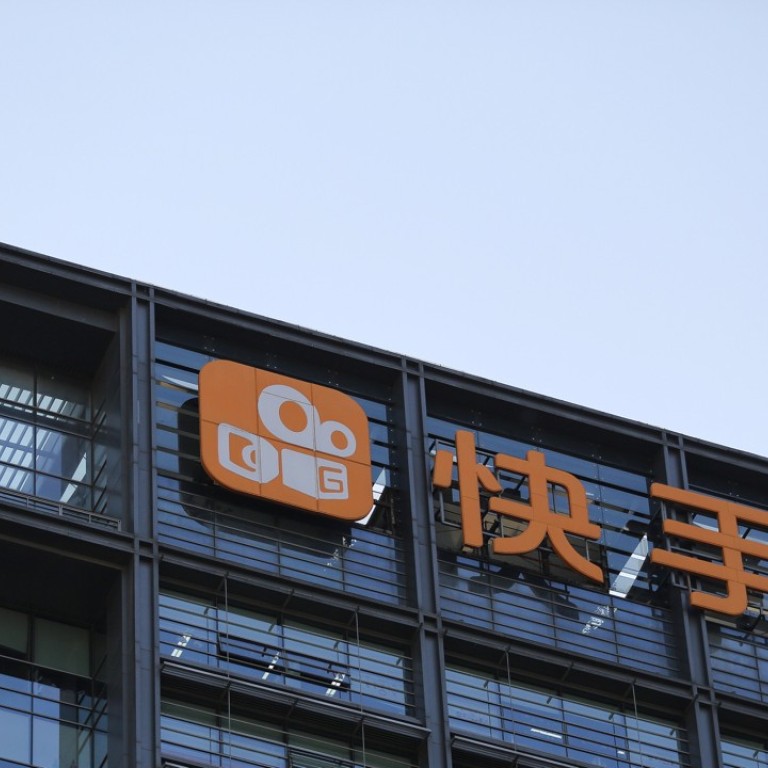 China's short video platform Kuaishou pushes into social commerce space with links to online stores
Social media and e-commerce platforms companies are experimenting with so-called Social+ model to drive new revenue streams
Beijing-based video-sharing platform Kuaishou is moving into the social commerce space, allowing users to include an online store with their posts, as Chinese internet companies continue to seek out new business models to marry e-commerce and online social entertainment.
Tencent-backed Kuaishou is allowing selected users to open up what it calls "little shops" within its platform, where users and merchants can link to products from e-commerce marketplaces such as Alibaba's Taobao as well as WeChat shop platform Youzan within their media posts.
Product links can be added during a live-streaming session on Kuaishou or in a photo or video post. Clicking on the product within Kuaishou will redirect users to the product listing on Taobao or Youzan.
The e-commerce features are currently being trialled, according to a Kuaishou spokesman, and Kuaishou does not charge users any fees to open an online store on the platform.
During the trial, only selected users will be able to open e-commerce shops linked to their accounts, such as Kuaishou users who have had their identity verified and have a clean record of behaviour on the site, according to the company. There is no fixed timeline as to when the feature will be available to all users on the platform, the company said.
Alibaba is the parent company of the South China Morning Post.
Short video platforms like Kuaishou and Douyin are among the hottest social apps in China, with daily active users crossing 120 million and 150 million respectively. However, the popularity of such platforms has also drawn scrutiny from Chinese regulators, who have cracked down on content deemed inappropriate.
In April, China's media watchdog, the State Administration of Press, Publication, Radio, Film, and Television (SAPPRFT), ordered Kuaishou to clean up content on its platforms.
Kuaishou was criticised for hosting videos that featured teenage mothers holding newborns in their arms or appearing in front of smartphone cameras looking pregnant. Such videos were deemed inappropriate as the minimum legal age for marriage in China is 22 for men and 20 for women.