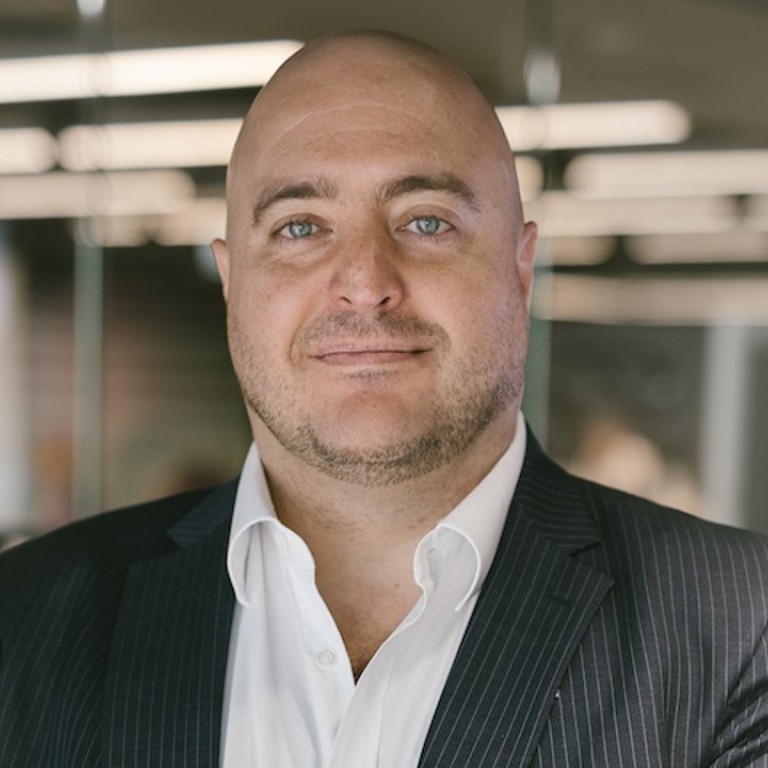 Mirror, mirror on the wall: how Chinese start-ups plan to change the way shoppers try on clothes
Smart mirrors are seen as a competitive advantage for offline retailers struggling to compete with the shift to e-commerce
With offline retailers struggling for shoppers' attention in a world of digital distractions, some tech companies are betting there is one thing young shoppers won't get tired of looking at – themselves.
While shopping offline has its advantages, like being able to try on an outfit to see if it fits or applying lipstick to make sure it match your skin tone, there are downsides. Despite the overwhelming choice of products on display, shoppers have time limits and often can only try on several outfits or make-up products before needing to make a decision to purchase or not.
To make the offline shopping experience more interactive at a time when "showrooming" – where shoppers browse offline but purchase online – is prevalent, companies like Shanghai-based Haomaiyi and Hong Kong start-up Actimirror are developing mirrors that double as hi-tech displays with touch screens and even augmented reality features to provide personalised recommendations to shoppers, and in return helping stores increase sales.
"People spend 11 hours a day looking at screens on their computers, phones, even televisions, and it's just too much information. They start filtering out screens in their environment at a mall, they don't look at it," said Victor Ruiz-Sanchez, chief executive of Actimirror.
"We chose to do mirrors because looking in a mirror is instinctive, you'll never filter out your own reflection."
Offline retailers are increasingly looking to incorporate such interactive shopping experiences in-store to help boost fledgling sales as more consumers turn towards e-commerce. In the US, as many as 25 per cent of shopping centres are expected to close down by 2022, according to research by Credit Suisse. San Francisco-based Oak Labs developed a "connected fitting room" that aims to transform the physical shopping experience. The firm has raised more than US$4 million in funding to date.
Ruiz said some of the features of the smart mirror, such as the ability to superimpose lipstick and foundation colours onto a shopper's reflection, enable a faster and more interactive experience, which in turn can boost sales as nobody wants to "try on 10 different lipstick colours".
With just several finger taps on a mirror display, shoppers can see the effects of different make-up products on themselves within a matter of seconds.
"For the younger generation of shoppers, merchants putting something on a rack is not enough any more," said Ruiz.
Shanghai's Haomaiyi produces a similar product, but unlike Actimirror, the Chinese company's main focus is around becoming a virtual dressing room. Since its founding four years ago, the company has raised close to US$19 million in funding and is seeking raise a new round of capital.
Its mirror is embedded with augmented reality technology that can superimpose a shopper's selected outfit onto their reflection in the mirror, allowing shoppers to try on a selection of outfits in a matter of seconds.
"With data collection of customers, the mirror can make personalised recommendations … increasing the potential of a purchase and thereby boosting store sales," said Lei Lei, Haomaiyi's research and development director, who oversees the development of the smart mirror product.
"If customers cannot see what clothes are on display, they will not buy them. But with smart mirrors, all available outfits can be displayed on the screen and customers will be able to choose a style and virtually try them on."
Haomaiyi will launch a public showcase over the Chinese Lunar New Year holiday period next year to demonstrate its product, according to Lei, although he declined to reveal further details.
Actimirror's product automatically detects and analyses 70 data points to determine the approximate age, ethnicity and expressions on a customer's face when they are standing in front of the mirror. Based on the data, the mirror can then make smart recommendations such as make-up or clothing preferred by the customer's age group, for example.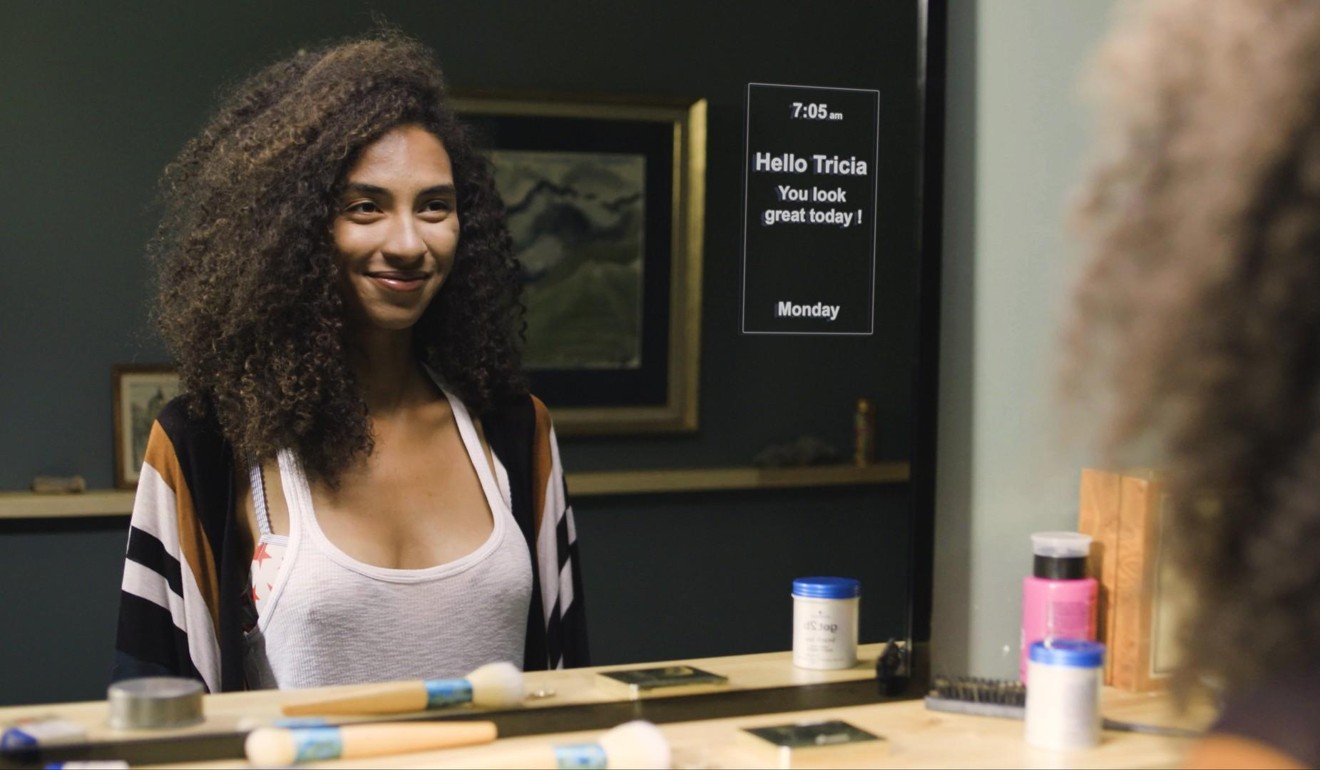 Actimirror already works with retailers such as Benefit in Hong Kong. In its flagship store in the city's Time Square shopping centre, Actimirror's smart mirrors double as a touch-screen display that lets users to browse Benefit's products, look at reviews and even snap a selfie after getting a makeover by a real life Benefit make-up artist.
According to Ruiz, Actimirror is in the process of raising almost US$10 million in funding from investors in the US and UK. The start-up recently graduated from Infiniti Lab 3.0, a Hong Kong-based accelerator programme organised by the carmaker.
Meantime, Haomaiyidoesn't just want to disrupt the offline shopping model – it is working with online e-commerce stores to help users virtually try on clothing.
Shoppers use their mobile phone to upload a full-body photo and provide data such as height and weight, and Haomaiyi's technology will superimpose an outfit onto the picture so buyers can see what it will potentially look like, Lei said.
Haomaiyi is already working with some merchants on Alibaba's e-commerce platform Tmall with the aim of adopting this feature, according to Lei. Alibaba owns the South China Morning Post.
"What we're doing is not a [gimmick], we want to help retailers survive," said Ruiz. "If they don't do something different from their competitors, people won't come back to the store."