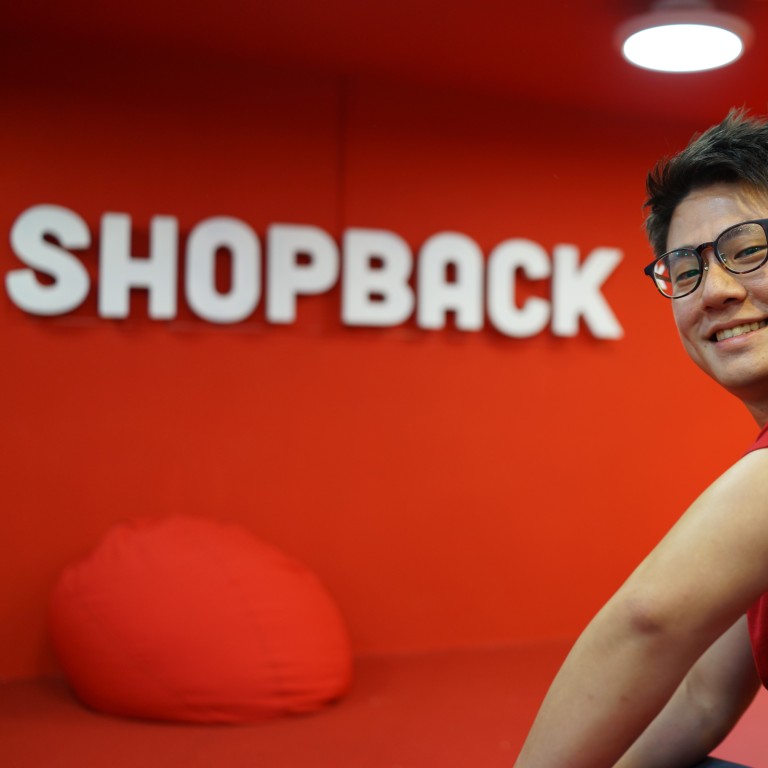 Joel Leong, Co-Founder and Head of Merchant Development, ShopBack. Photo: Handout
Singapore start-up chips away at Facebook and Google's online ad dominance, one click at a time
Shopback has gained traction thanks to its cashback app, with more than 8 million users and 2,000 merchants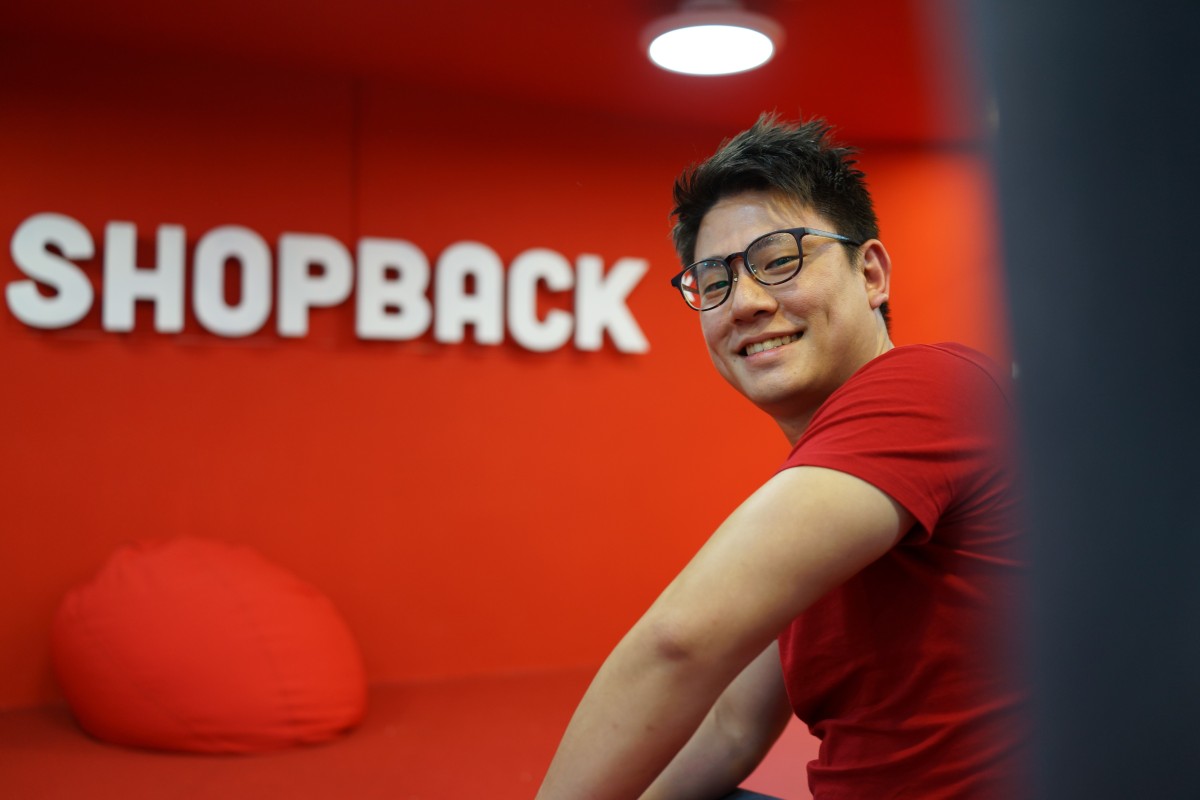 Joel Leong, Co-Founder and Head of Merchant Development, ShopBack. Photo: Handout
Tucked away in a refurbished factory building in southwest Singapore, Shopback's headquarters houses only 100 people, about half of its entire workforce. The affiliate marketing firm may only have a fraction of the employees that giants like Facebook and Google have, but Shopback has big dreams – to offer businesses a more efficient way of reaching their customers.
In Southeast Asia, Shopback has gained traction thanks to its cashback app, with more than 8 million users and 2,000 merchants. When users open the Shopback app, they are greeted by merchants ranging from e-commerce platforms like Lazada and Shopee to ride-hailing firm Grab, and food delivery brands like Foodpanda and Deliveroo. Lazada is owned by Alibaba Group, which is the parent company of the South China Morning Post.
Clicking on a merchant redirects the user to the site, and if they make a purchase, Shopback earns a commission and shares it with the user via a cash rebate. More than US$30 million in cashbacks have been awarded up to April this year.
It is seen as a win-win for everybody – merchants only pony up fees if a transaction is made, Shopback takes a cut, and users get money back on their purchase.
"Our goal is to help our merchants [and] to ensure that the customers we bring make a purchase," said Joel Leong, Shopback's co-founder and head of merchant development.
"Merchants spend money on all kinds of marketing, including on Facebook and Google advertisements which typically charge by cost per click," he said. "For Shopback, we only charge when a sale is made."
In the digital advertising industry, Google and Facebook reign supreme. Merchants hoping to reach the billions of users across their platforms must bid for advertising slots or keywords. The more popular an advertising keyword is on Google, for example, the more expensive it will be for merchants. Advertisers also pay for each time a user clicks on the ad, regardless of whether a transaction is made.
However, Shopback's founders are under no illusion that they can take on giants like Facebook and Google, the latter of which employs about 2,000 people in Singapore alone.
"It's not about superseding giants like Facebook or Google, it's about taking away market share," said Leong. "The pie is huge."
In Southeast Asia, Shopback is ranked the No 3 publisher in terms of volume and retention, behind Facebook and Google and ahead of Twitter, according to the AppsFlyer Performance Index for 2018.
The model of referring customers and taking a commission when a sale is made is known as affiliate marketing. US firm Ebates has been operating this way for almost three decades, and Fanli in China has found similar success, with the Shanghai-based company valued at over US$1 billion. With the affiliate marketing model succeeding in the huge US and Chinese consumer markets, Shopback is confident it can work in Southeast Asia.
In just four years, Shopback has gone from launching in Singapore to expanding in markets such as Thailand, the Philippines, Taiwan, Australia and Indonesia, Southeast Asia's most populous country.
Southeast Asia, with a population of over 600 million and high smartphone penetration rate, is an attractive market for Shopback's mobile-first strategy. The region is also seeing fast growth in e-commerce amid the rising affluence of consumers and as more people come online. Already, the region is seeing e-commerce competition ramp up between platforms such as Lazada and Shopee, as well as big local players such as Indonesia's Tokopedia and Bukalapak.
Shopback is currently the front runner in the cashback industry, having edged its US counterpart Ebates out of the Singapore market in 2016. Today, Japanese internet company Rakuten – the parent company of Ebates – is an investor in Shopback, leading a US$45 million round of funding into the start-up. Ebates chief executive Amit Patel also sits on Shopback's board of directors.
Unlike Facebook and Google, which operate services like social networking and search that help with user stickiness, Shopback mainly relies on the network effect that comes from its merchants and shoppers.
One concern that merchants may have is that Shopback makes it more expensive to retain existing users. By paying a commission, loyal users who used to transact with merchants directly are now incentivised to use Shopback instead.
Leong believes the array of merchants on Shopback provides a value add as it allows for cross-promoting opportunities. A user who purchased a flight for a vacation to Europe during winter, for example, would allow Shopback to push a promotion for hotels and even winter wear to the same user.
"This way, users get relevant content based on what they already buy," said Leong. "Our goal is to be a platform where we can help direct users make purchases with our merchants. If our merchants succeed, so do we."
Last year, the company expanded its cashback incentives to offline merchants as well via a feature called Shopback Go, which lets Shopback users who shop or dine in selected stores or restaurants qualify for rebates on their spending.
"Ultimately, we want to be Southeast Asia's pre-shopping destination, where customers will come to before they decide where to shop," said Leong.
This article appeared in the South China Morning Post print edition as: singapore firm sees growth in rebates