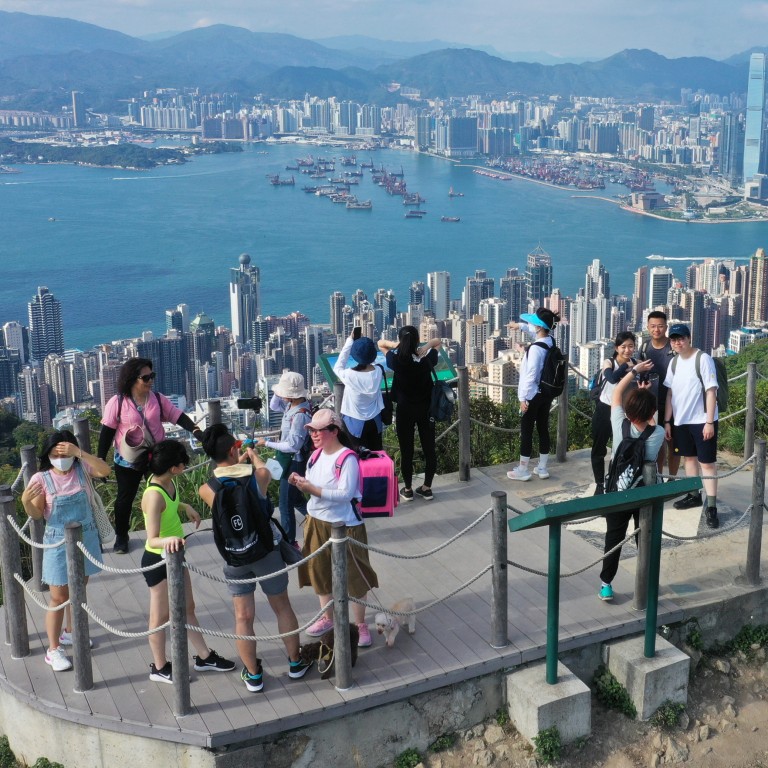 Hong Kong's Fire Services Department reports rise in heatstroke cases as residents venture outside amid scorching temperatures
Firefighters report 122 cases of heatstroke linked to outdoor pursuits during first three weeks of July, compared to 65 incidents in June
Hikers should avoid going out during noon and stay hydrated throughout activity, Fire Services Department warns
The number of heatstroke cases in Hong Kong linked to outdoor activities during the first three weeks of July is almost double the figure reported last month, the Fire Services Department has warned, amid recent sweltering temperatures.
According to the department, 122 cases of heatstroke were reported as a result of hiking and other outdoor activities from July 1 to 21, compared to 65 incidents in June.
Law Man-kit, a senior station officer of the department, urged residents to avoid hiking at noon, typically the warmest period of the day, and to instead go during the morning.
"Hikers should drink enough water before hiking, and bring at least three litres of water with them. They have to keep reminding themselves to drink 100ml to 200ml of water every 15 to 20 minutes," he added.
Law noted that it would be too late to drink water by the time one felt thirsty, as it was already a sign of dehydration. He also warned residents not to have caffeinated drinks before doing outdoor activities as they could make them feel more thirsty.
The city has experienced a period of record high temperatures, with the Observatory recording seven non-consecutive days which reached at least 35 degrees Celsius (95 degrees Fahrenheit) so far this month, the most since records began in 1884.
The city's weather forecaster also reported a temperature of 36.1 degrees on July 24, making it the warmest day so far this year and the third hottest to date.
Hong Kong has also endured 20 consecutive hot nights as of Thursday, with the mercury reaching 28 degrees or more, the longest period on record.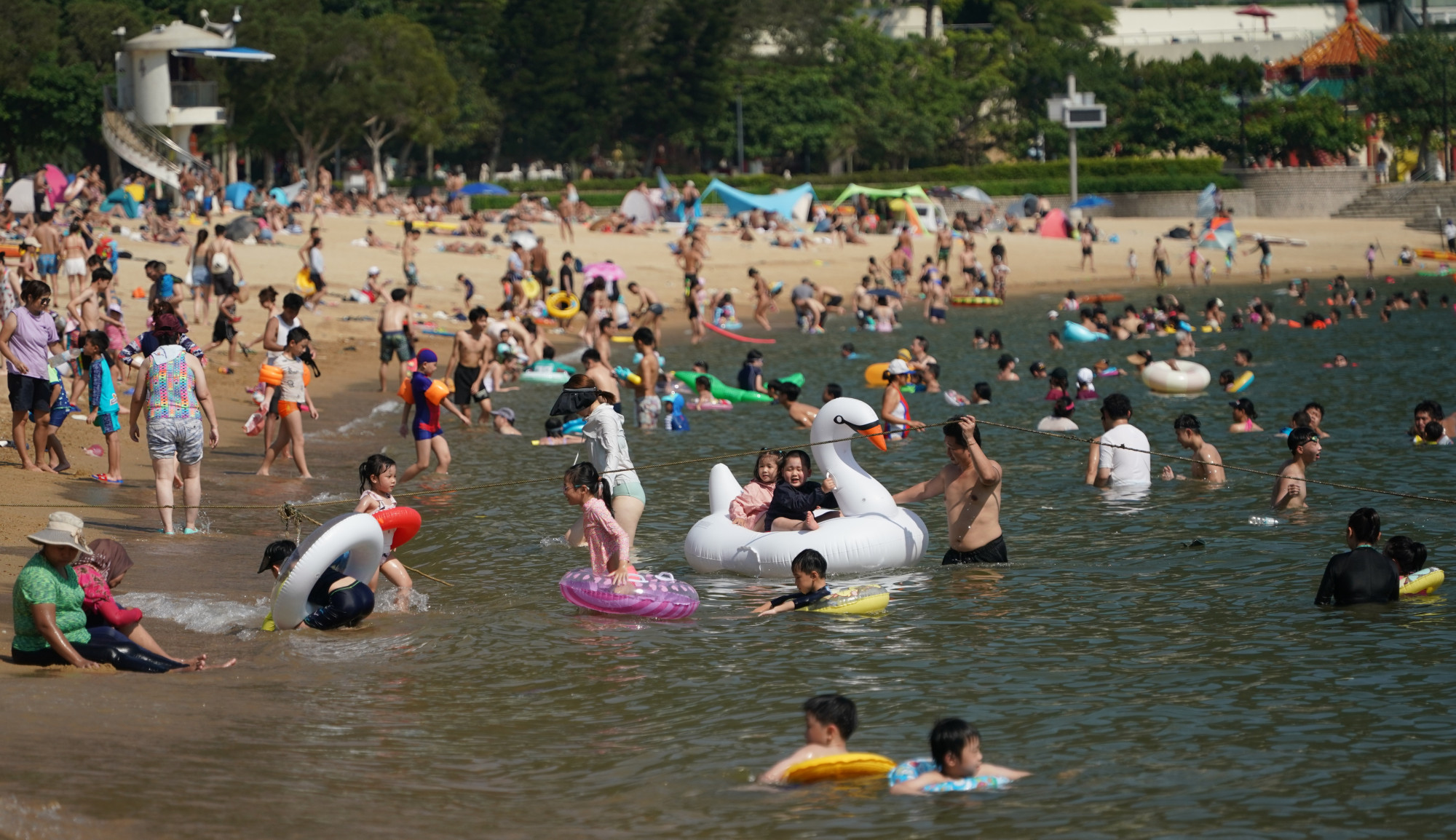 Cheung Ka-wo, the senior station officer of the department's diving unit, also warned that residents could still develop heatstroke even if they opted for a splash in the city's waters.
"Lots of people think they can cool themselves when doing water activities. Under such hot weather, the water temperature will rise as water absorbs heat from the sun," he said.
"Our temperature will also rise when we are doing exercises, so it increases the risk of having a heatstroke."
Cheung also reminded Hongkongers to take a sufficient number of breaks during outdoor water activities and to also drink water regularly.
Dr Edmund Lam Wing-wo, a general practitioner in the city, said excessive perspiration, headache and nausea were all symptoms of mild heatstroke.
"Patients should go to areas under the trees or indoors immediately. They should also cool themselves with fans or wet towels," he said.
Lam also warned that if the patients were not treated after experiencing mild symptoms for 15 to 30 minutes, they could get severe heatstroke and develop shortness of breath or even lose consciousness.
Anyone accompanying a patient should monitor their symptoms and call an ambulance if their condition worsens after 15 to 30 minutes, he said.
"Without proper timely treatment, there is a 60 to 70 per cent chance that the patient might die because of heatstroke," he said.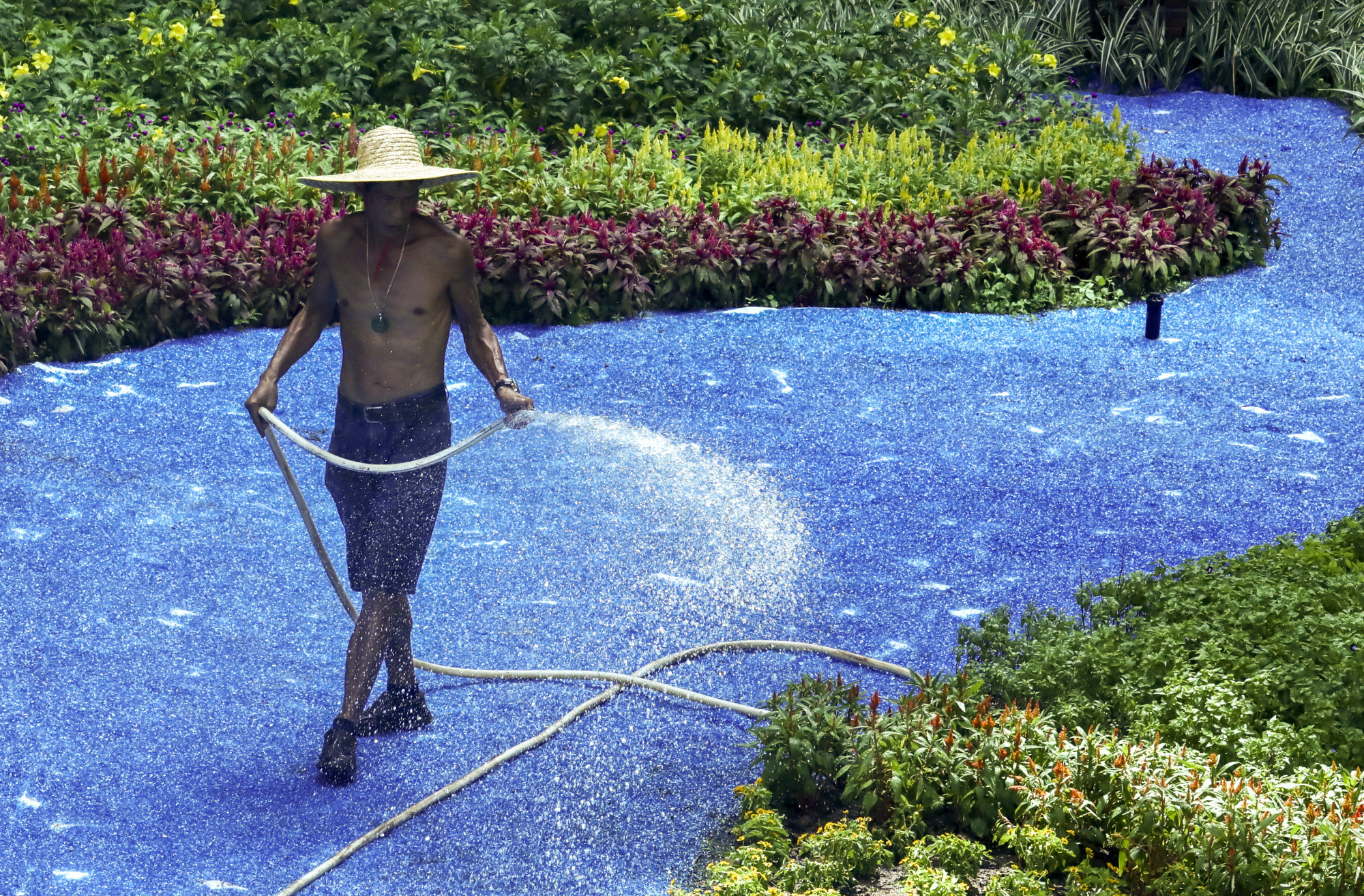 The general practitioner added that bystanders could help to bring down the affected person's body temperature by wiping away any perspiration and moving the patient into the shade while they waited for paramedics.
Separately, Law said authorities had observed an increase in hiking accidents in recent years, adding that he believed the trend was linked to more residents taking part in outdoor activities due to the city's strict travel measures during the coronavirus pandemic.
While the senior station officer stopped short of providing figures for the number of accidents before the pandemic, the department said 522 accidents requiring mountain rescue had occurred so far this year, while 951 were reported in 2021.
The department had earlier said that 602 accidents had happened in 2020.
Law said 12 hiking deaths had occurred in 2020 as of Tuesday, adding that he expected the figure to exceed the 14 fatalities reported in 2021 by the end of the year.
Meanwhile, the Government Flying Service said it had undertaken 430 search and rescue call-out cases this year as of Tuesday, in addition to about 2,000 incidents reported over the past two years. Before 2020, the unit said, it had only received between 400 and 500 cases per year.