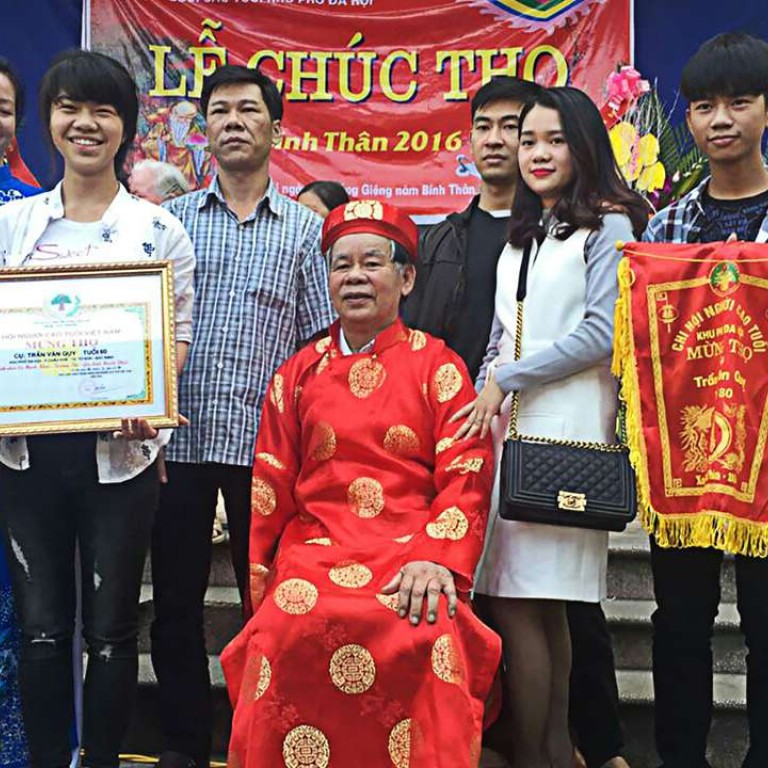 From war to peace and now prosperity in rural Vietnam
Three generations of a steel-working dynasty from Bach Ninh province illustrate how the country has changed in the past 80 years
Now 82 years old, Tran Van Quy speaks haltingly about the past.
"I have lived through two wars – against the French and the Americans. The fighting started when I was only eight years old so I never went to school.
"We suffered more with the French; they killed men and raped women. The Americans were different. We never saw them. They just dropped bombs.
"But the French burnt down our family home. Thirty-two people were killed by the cannons they fired into the village. Kids don't really know anger but they know fear and I was very afraid."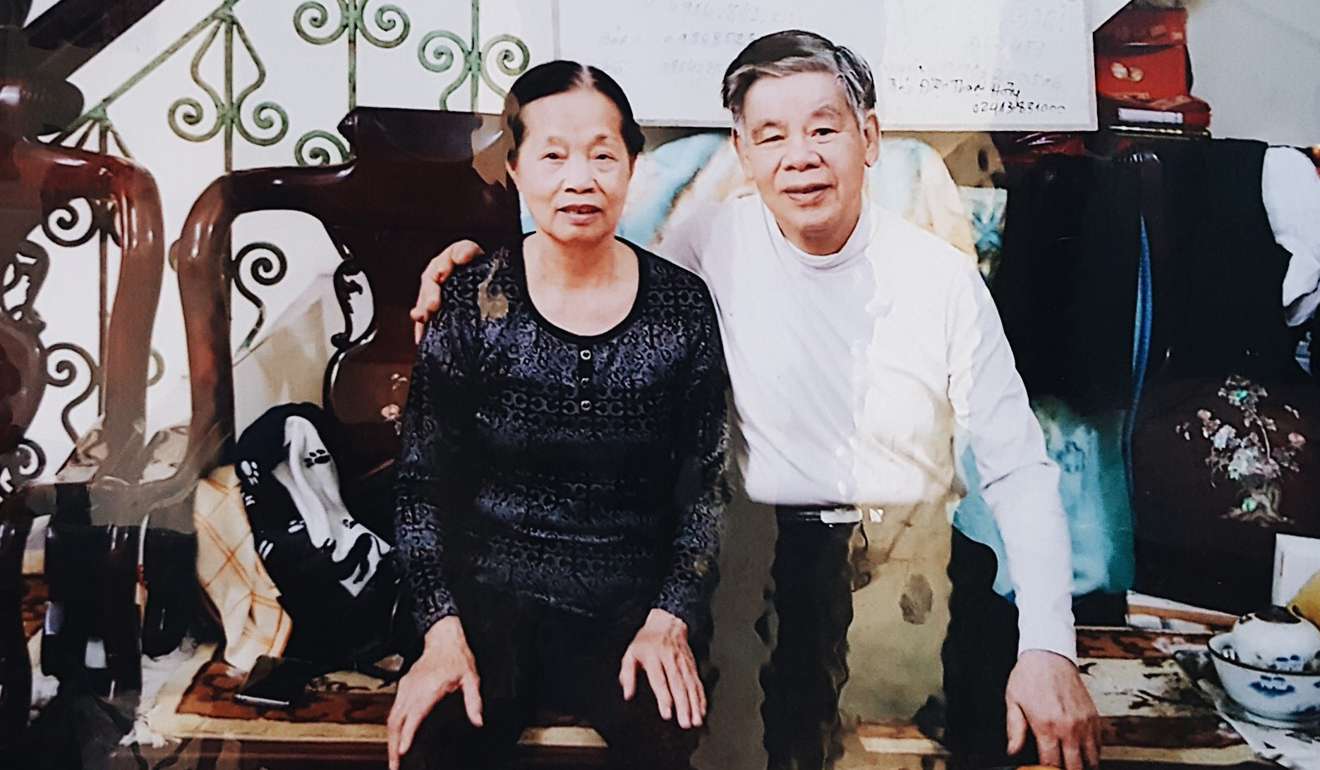 Born into a well-to-do, land-owning family, Tran remembers his pre-war childhood as an idyllic time – running through his family's large home, looking after the water buffaloes and eating rice every day.
"However, when the revolution came our lands were seized. I was very angry at that time. I wrote letters to officials but they never responded. So I became determined to buy back our properties. The first was in 1968, a piece of land close to where our workshop is now."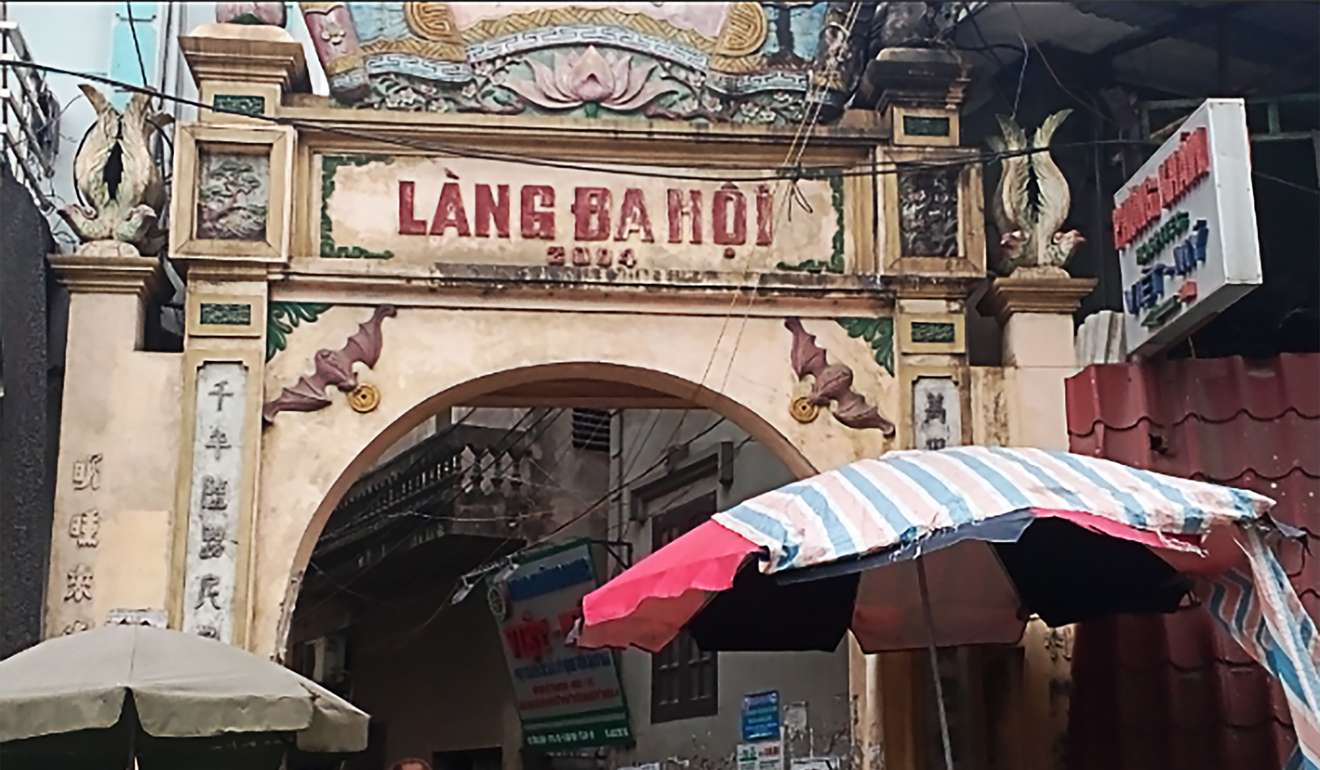 Poorly implemented land reform in the mid-1950s was to bring terrible suffering to much of Vietnam's fertile Red River valley, depressing harvests and wiping out granaries as farmers cut back on planting rice.
Tran shakes his head and his voice almost cracks: "There were no jobs and we were very poor. But at least our village, Da Hoi, had a tradition of metalworking even though the production was slow and laborious. "That's why I decided to study metallic engineering."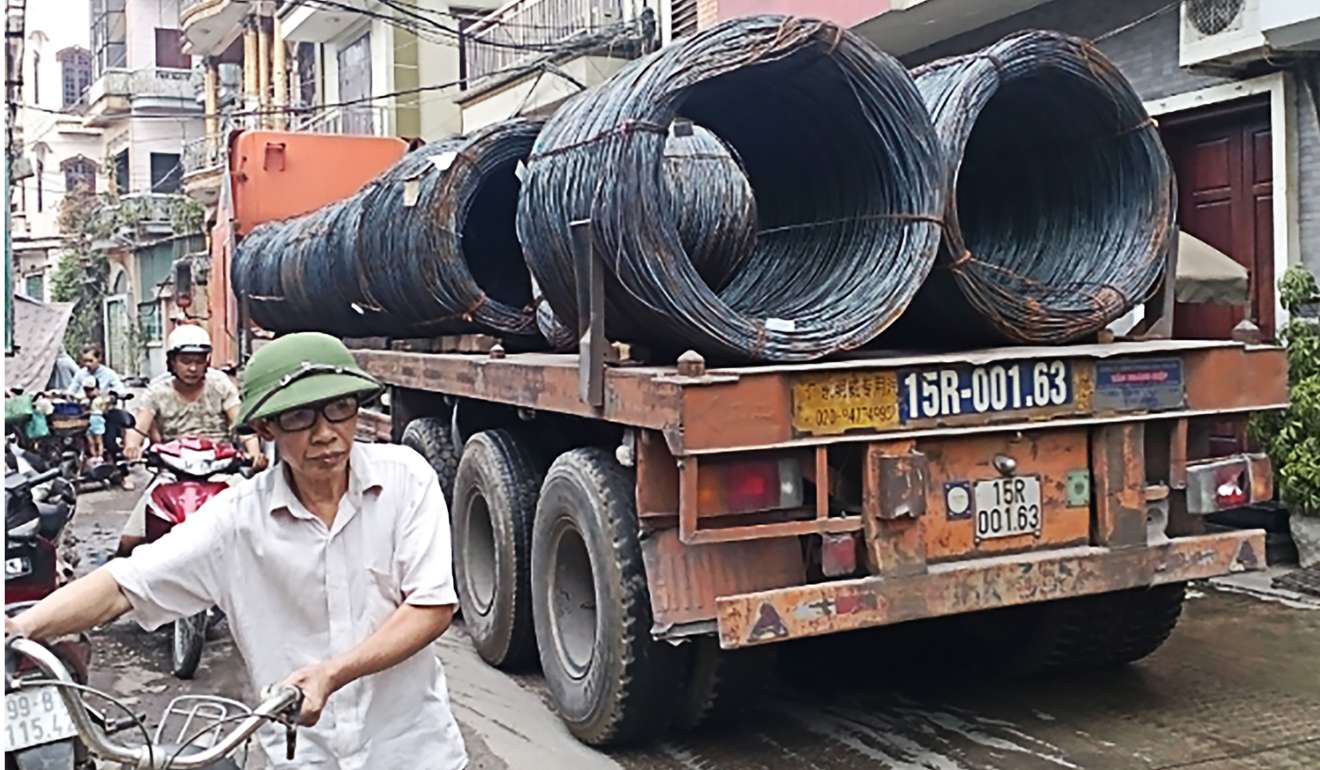 Located some 20km from Hanoi, Da Hoi has long been famous for its iron workshops interspersed between rice fields and vegetable farms.
However, over the years and especially after the arrival of the mammoth Samsung manufacturing plant in nearby Bac Ninh, the entire community has boomed. Indeed, the expansion has been so rapid that the village now seems ragged, perpetually cloaked in dust and dirt. Da Hoi's transformation has come at a steep cost.
Tran barely acknowledges the pollution as he talks about his business: "We used to ship the final product to Hanoi. We made window bars, steel for construction and bicycle parts. We also made metal grilles for shop houses. Now, because there is so much construction, we're all very busy."
Though frail, he remains a determined man, as tough as the steel bars he's been producing for the past four decades. Tran is extremely proud of his family's journey back to prosperity, saying: "I have 14 children. They're all rich and CEOs. The 'merits' have been returned to us." Pausing, he adds: "Yes, the good has come back."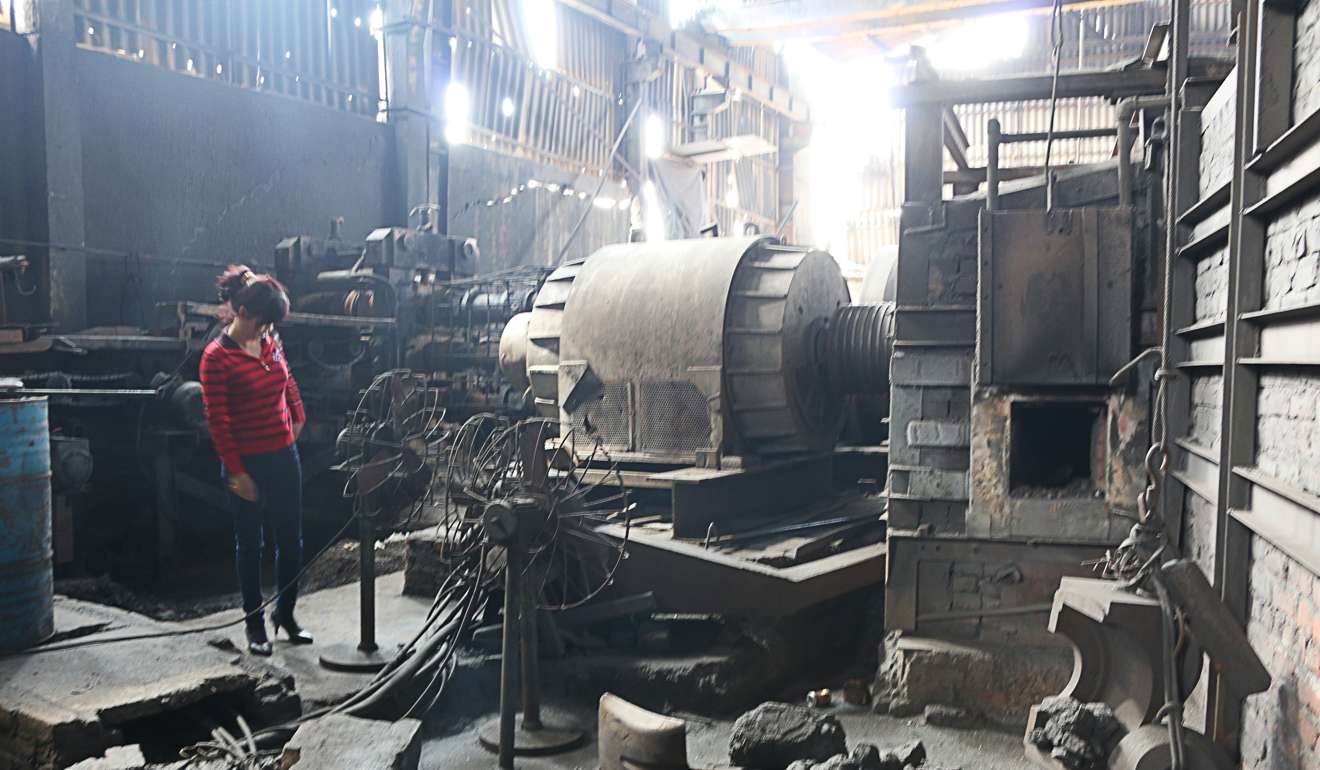 His daughter, Tran Thi Loi, 45, lacks the raw confidence of her father. With a slightly anxious expression, she came of age amid the deprivations of the 1980s as Vietnam struggled with the inefficiencies of a command economy. Mere survival was already a triumph. Having completed her secondary education – still a rarity in those days – she quickly returned to the family business. "I've never had big dreams. I'm used to a tough life. All I've ever wanted to do is to put food on the table."
Electrification in the 1990s was a game-changer. Still, competition with Taiwan and China remain fierce for small Vietnamese businesses. Taiwanese and Chinese products are good, but their prices are high – this is where the Southeast Asian challenger seeks to undercut them.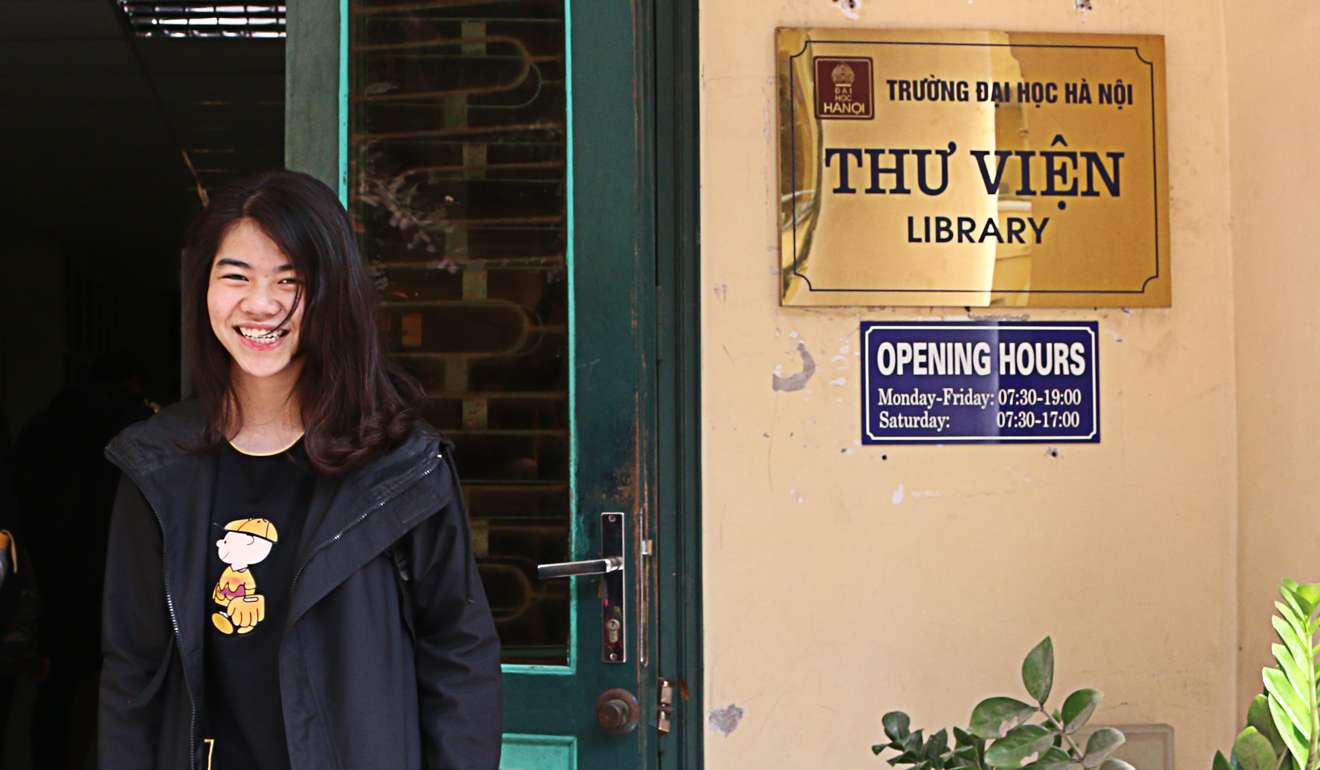 In contrast, Loi's daughter Yeen, who is 18 years old and studies Spanish at Hanoi University, is as ebullient and determined as her mother is cautious.
Speaking at a trendy coffee shop just outside the campus, Yeen brims with barely contained energy. She also has a smile so broad and infectious it's almost heart-stopping: "I'm the first in my family to go to university. I'm very privileged and I've received a lot of support from my parents. My mother would like me to go home every weekend but I have other dreams. I want to complete my degree and travel. I have an opportunity to spend nine months in Valladolid [Spain] or Santiago de Chile," she said.
"But I love going to the workshop and watching my mother managing everything, talking to her clients and the staff. And then there's the way the metal is cast and recast into shapes. But best of all is when they pour water onto the hot iron and it pops."
Yet Yeen is also well aware of the suffering her mother and grandfather have endured. "We really feel the melancholy of those generations. Compared to us, they had it much tougher," she said.
"But I think now is a good time to be in Vietnam – much better than before. I can pursue my dreams and improve myself."