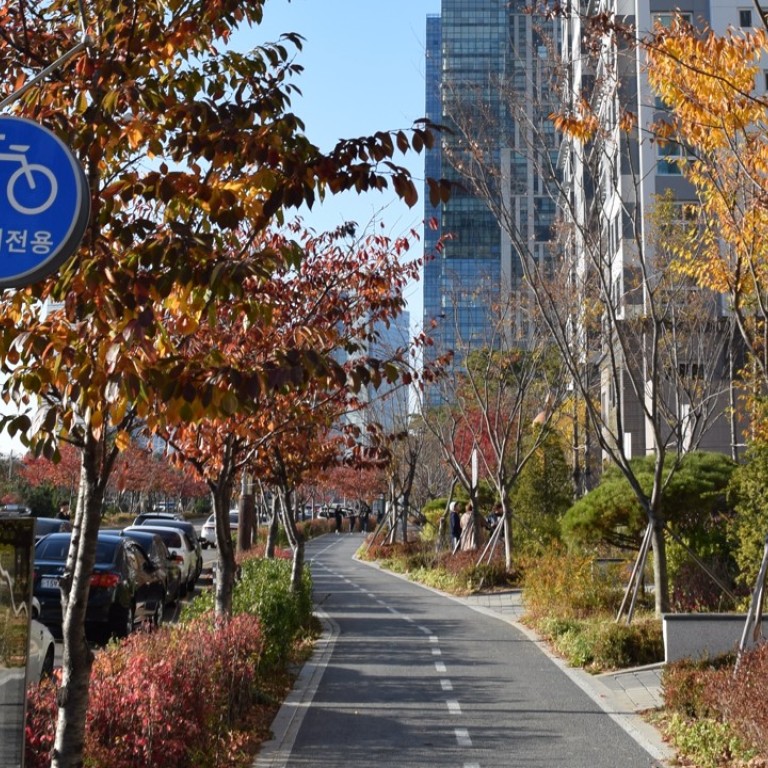 South Korea's 'Smart City' Songdo: not quite smart enough?
Promoted as the answer to the ills of modern-day living in Seoul, the development is overdue, overpriced and underpopulated. 'A Chernobyl-like emptiness', as one critic puts it
LOOKING wistfully around at the surroundings, a strange mix of marshland and random high-rise buildings, Shim Jong-rae shakes his head, echoing the sentiment of many residents: "It's a ghost town."
For more than a decade, urban planners have been studying the construction of Songdo,
South Korea
, the world's first Smart City. Built within 25 miles of Seoul, it was to be the antithesis of the suffocating, overpopulated capital. A new way of thinking for more than 300,000 residents, spread out over 600 hectares of reclaimed land from the Yellow Sea.
The brainchild of developers and the government, the vision was to construct a car-free world, with 40 per cent green space and dozens of kilometres of cycling routes.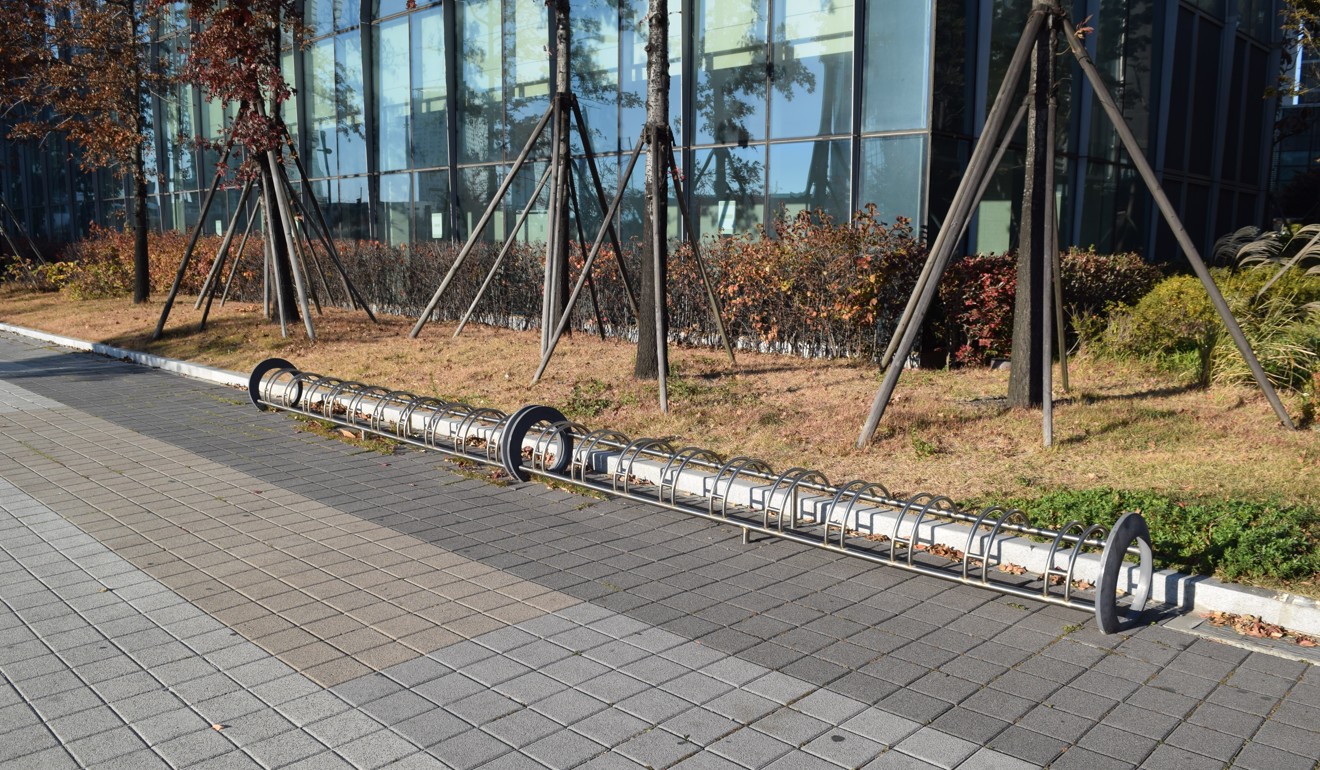 Living here should be paradise. Technology is ubiquitous. There are no trash trucks; rubbish is pneumatically "sucked out" of houses, recycled to generate electricity.
Digitally advanced apartments, with computers built into the streets and condos to control traffic flow and let neighbours hold video chats with each other. Everything can be done remotely, from opening the front door to attending college classes.
But the reality is somewhat different. More than a decade on from its inception and the city is less than a quarter full, with just 70,000 residents. It's an odd mixture of wastelands intermingled with random large-scale development. People aren't coming and neither are businesses – fewer than 50 big brands have bothered – and public transport is a pain. It's a laborious two-hour connection to downtown Seoul.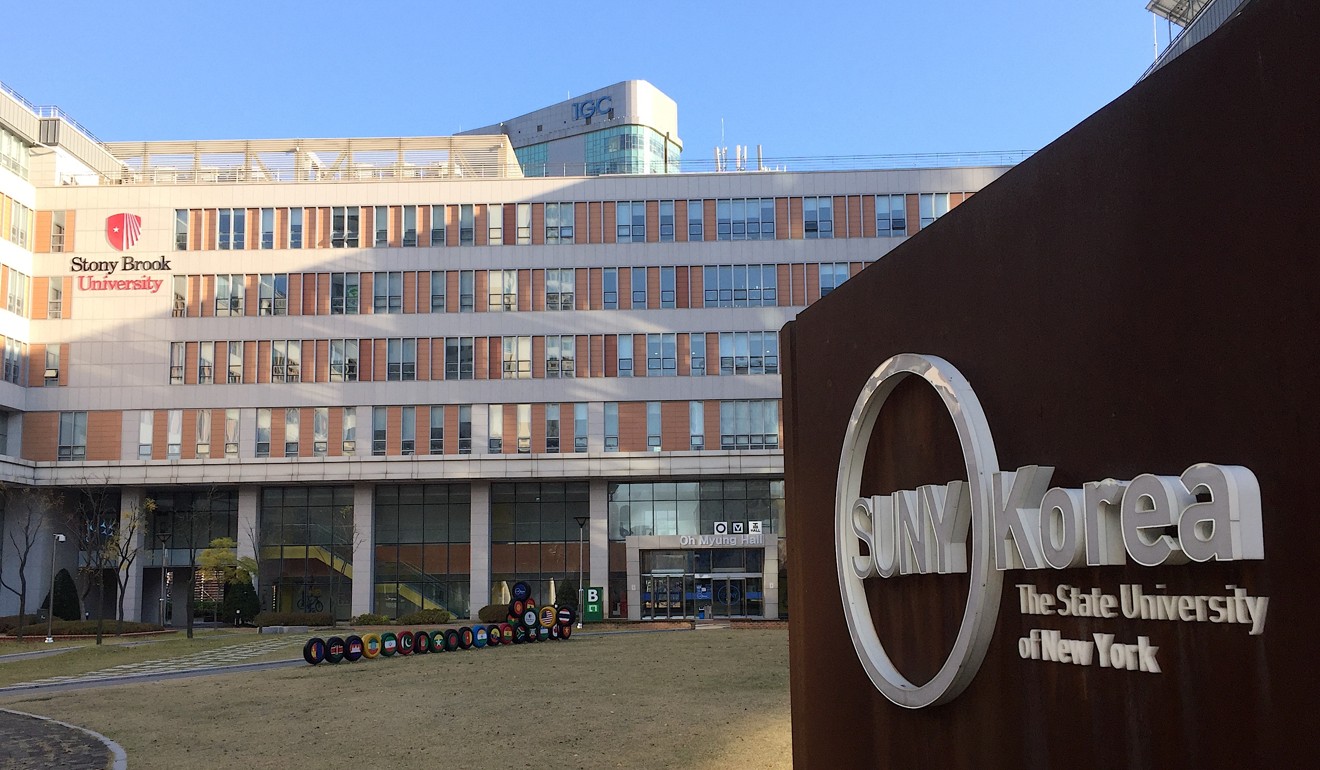 The streets, footpaths and cycle lanes and racks are strangely empty for such a large city, there's no presence of culture – no museums, theatres and just one cinema. On weekends, the cycle racks are empty and the area is desolate. One critic said it had a "Chernobyl-like emptiness" to it.
Now it's trying to entice US citizens to save the US$40 billion project from failure with the construction of a colossal "American Town".
Planners are offering luxury apartments with futuristic technology, US-style education and cleaner living. Under construction are three large towers – up to 50-storeys high – and two smaller ones, serving 900 apartments and 1,000 businesses over 386,000 sq metres. With more than 3,600 apartments, American Town could add up to 20 per cent to the current population.
KOAM, the real estate consulting firm in charge of the American Town project, has toured US cities, especially those with large Korean populations such as New York and Los Angeles, and held meetings with locals. It has got more than a thousand signed letters of intent to move into apartments. Developers have enticed the likes of State University of New York, George Mason University, Stony Brook University and the University of Utah to build Korean outposts, under the umbrella of "Incheon Global Campus".
Although KOAM has said the primary target is "people who left Korea for the American dream over 40 years ago", Songdo local Shim Jong-rae tells a different story. The high cost of living in Songdo is driving local people back into Seoul and the city is now being built around foreigners. "There are many foreign schools, hospitals, and amenities. However, they're all too expensive. Everything is expensive. And although they might develop the area well in the future, people are starting to leave the city. It's so focused on attracting foreigners that they forget normal people live here too. If they could just get their head around adjusting the cost of living here, Songdo could potentially be not only the best city in Korea, but the world. But development has stalled a lot," says Rae.
Like most projects in Songdo, construction on American Town is way behind schedule. Due for completion in mid-2017, it has now been pushed back to October 2018, although that is still looking highly optimistic.
Songdo was designed by the New York office of architect Kohn Pedersen Fox, while labour and funding was provided by the metropolitan city of Incheon. Trying hard to be like a clean-cut version of Manhattan, the city is dominated by a rectangular green space, aptly named Central Park, which is surrounded by cutting-edge skyscrapers.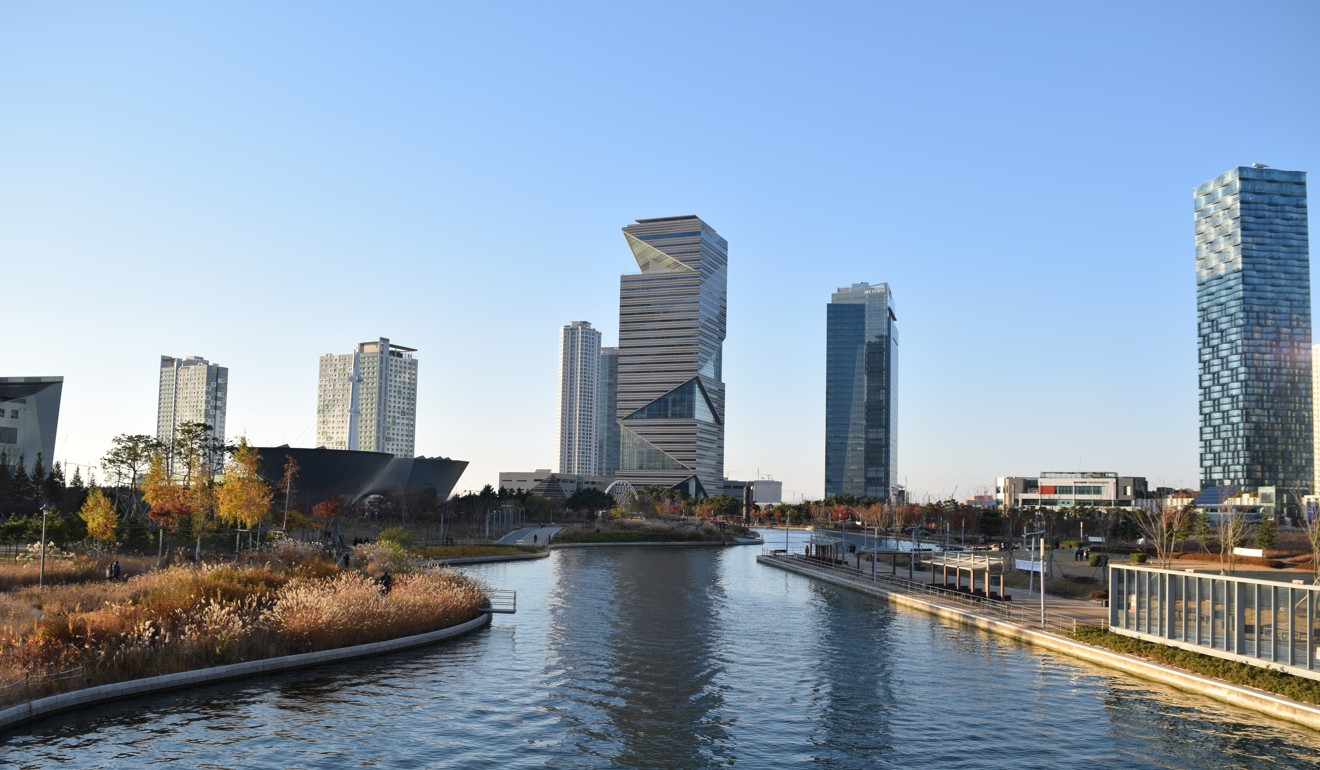 The completion date for the city keeps being pushed back. It was meant to be fully functional by 2015, then 2018, now it's 2022. One American who is already here and taking advantage of the green spaces is golfer Jack Nicklaus. The clubhouse on the 18-hole championship course he designed for Songdo is one of 106 certified Leadership in Energy and Environmental Design buildings in the area, 22 million sq ft of space predominantly fuelled by renewable energy.
Despite criticisms, developers are adamant everything is going along fine.
Scott Summers, vice-president of Gale International, which owns 61 per cent of Songdo real estate, says: "It's a great place to live. And it's becoming a great place to work." ■