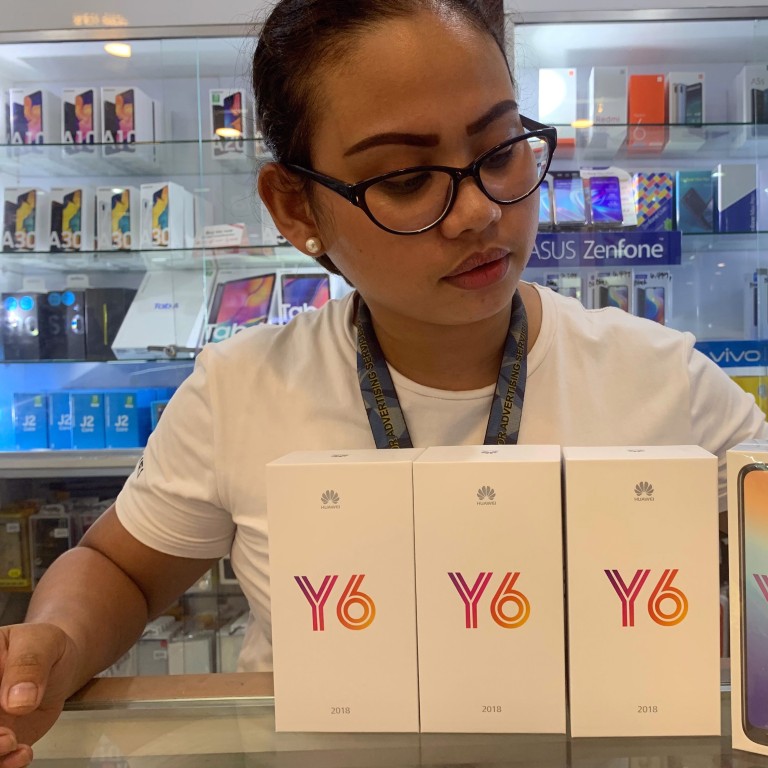 Trump's war on Huawei: time for Asia to panic? Don't ask Google
The American tech behemoth's plan to block Huawei devices from Android updates has retailers fearing they will be unable to shift their stock
But some users have put their fears on hold, saying they will wait out the US-China war
As
Donald Trump
tightens the screw on tech giant
Huawei
, the resulting uncertainty is sending jitters through Asian retailers and consumers.
After hearing
Google
had suspended access to some services for the Chinese phone maker, Shibin Jawahar Sait, a Singaporean shop owner, panicked.
The 34-year-old runs mobile telecoms store OnePhone, and said he knew sales would plummet, so he immediately called his distributor to freeze purchases of Huawei handsets.
"I have about S$18,000 [US$13,000] worth of Huawei phones now," Shibin said. "And I do not want to add more stock until I am sure how this Google and Huawei conflict is going to play out."
The American tech behemoth on Monday said it would prevent Huawei devices from receiving some updates to Android – an operating system which has become a part of daily life for millions of smartphone users around the world.
The move came after the US president placed Huawei and its affiliates on a trade blacklist that restricts the company from buying services and parts from American companies without approval.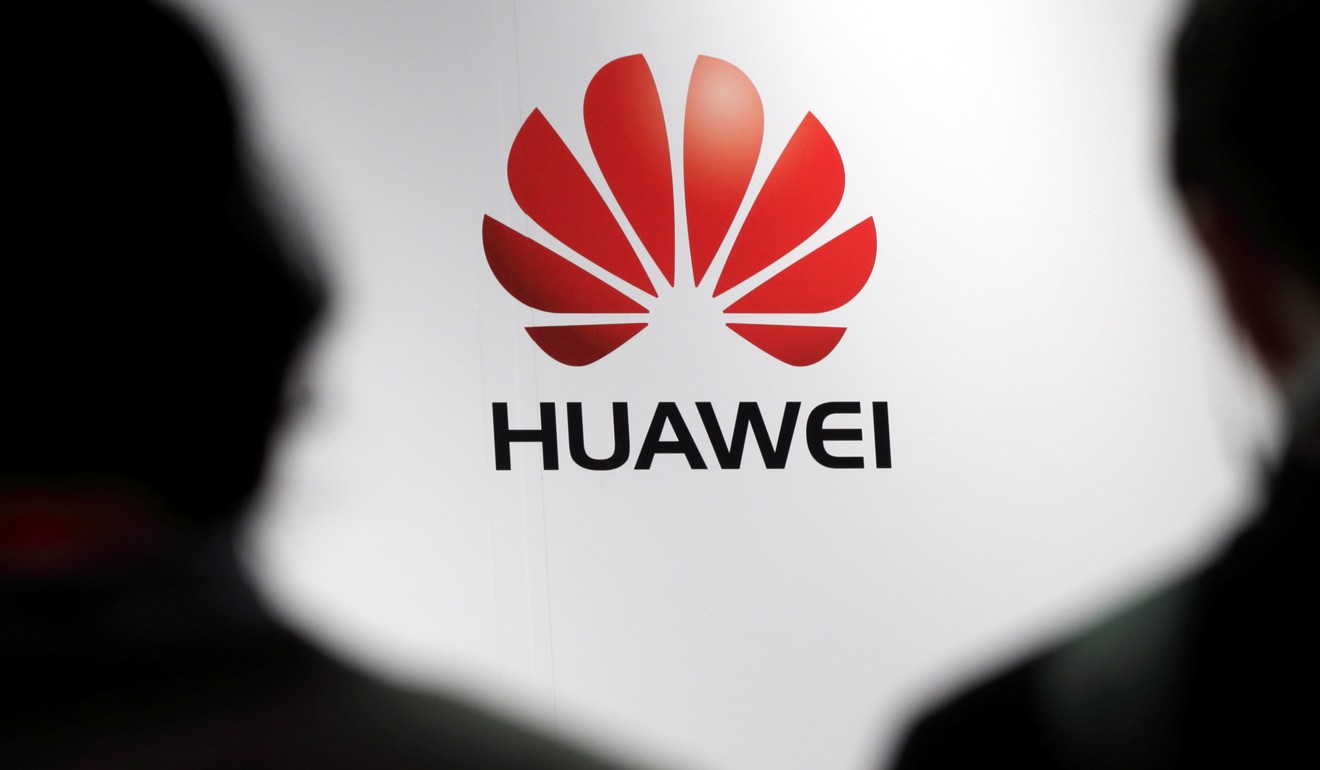 At the same time, Trump also signed an executive order barring US companies from using telecommunications equipment made by firms posing a national security risk, a move widely perceived as an attempt to contain the rise of China's technological capabilities.
Shibin has already seen a dip in the number of customers since Monday. "After the news broke, sales for Huawei phones really died," he said.
Mister Mobile, a phone reseller with shops in the Geylang and Hougang neighbourhoods, said it had also stopped buying Huawei phones.
"We anticipated the news would cause a huge change in demand, with a surge in people selling," owner Alan Tan, 30, said. "We decided to just stop as the market is not stable at the moment."
Tan was taking a "wait and see approach", and said he would likely revise prices for Huawei phones next week.
Simon Lee, 42, owner of phone shop Red White Mobile, said he had cancelled an order of newly launched smartphones from Honor, a Huawei subsidiary, after his distributor was unable to say whether the Google Play Store would be supported on the device.
"Huawei needs to be able to assure us and consumers that its new system is good, or if it can reconcile with Google," he said.
Doubts have also been creeping into the minds of consumers. Monday's news was untimely for Gladys Tang, 25, who bought Huawei's P30 phone last week.
"My concern is whether I will have Google updates going forward, and I hope I won't be heavily impacted," said Tang, a supply chain analyst who previously used Apple's iPhone for seven years.
"If I had known, I would have gone with the iPhone again."
In March, Huawei said it was on track to ship 250 million to 260 million smartphones globally this year, which would leave it approaching the position of the world's No 1 smartphone maker, according to its mobile chief, Richard Yu Chengdong.
In January it was in third place behind Samsung and Apple, and the firm last year increased its global market share to 14.7 per cent, just behind Apple's 14.9 per cent and Samsung at 20.9 per cent, according to researcher IDC. But the
US-China trade war
and the loss of Android services threatens to slow the company's growth.
In Hong Kong on Wednesday, Simon Lam Chun-wai, boss of Trinity Electronics Company, a small reseller in Mong Kok, said he had slashed his buying price for second-hand Huawei phones by about 10 per cent this week.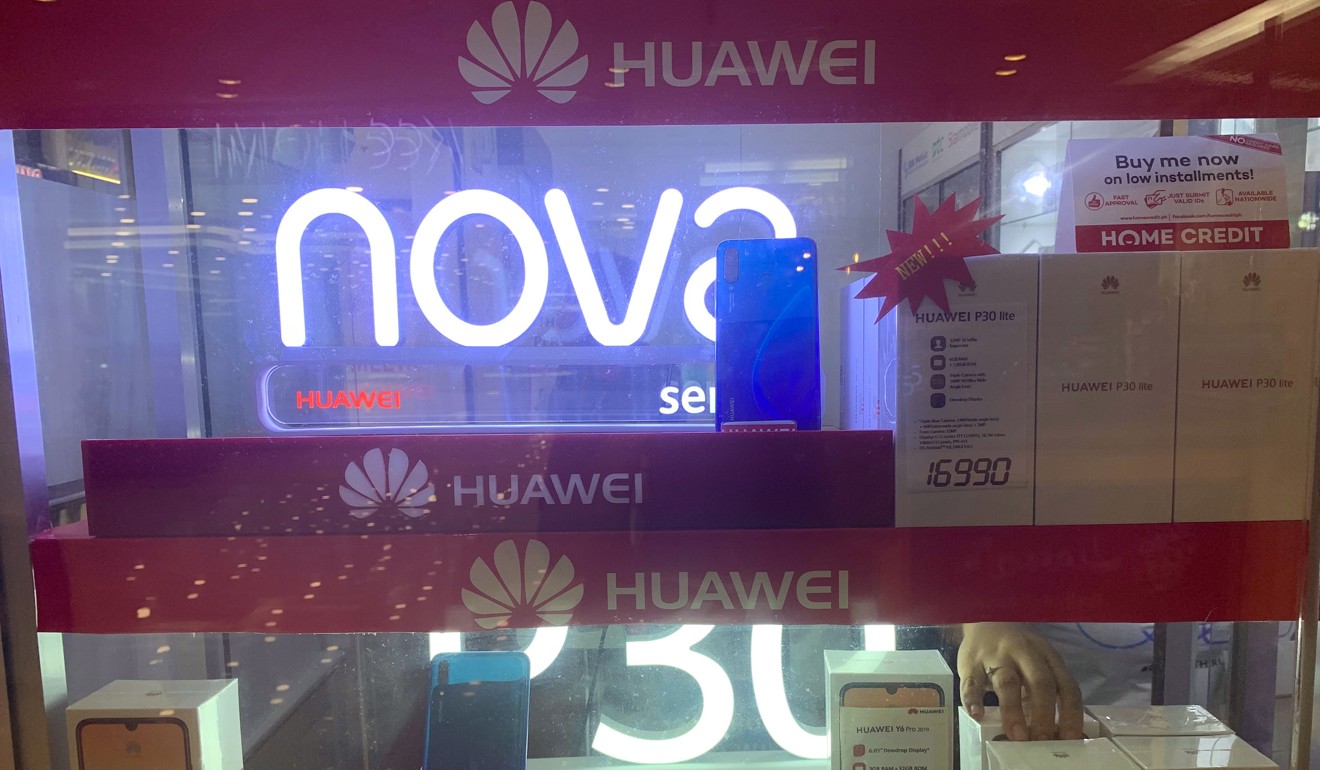 He rarely bought used devices made by the Chinese firm because owners typically did not want to sell, but since Monday, 10 to 20 had been snapped up by his shop as Hongkongers sought to offload them, he said.
"It's a matter of demand and supply. There are more people selling them, and the outlook may not be positive," Lam explained.
Customers meanwhile expressed concerns about their future access to Android services.
Zhang Ding, 30, an employee of a trading company, said he was buying a new phone for a friend who "immediately wants to change to Samsung".
But some Hong Kong retailers said sales were stable and the impact of Google's move would be limited.
Wan Chai electronic appliances store Di Gi Fi said business had remained level and there were no obvious concerns among shoppers.
"The phones only cost about HK$1,000, why would customers feel worried?" a 65-year-old salesman surnamed Chan said.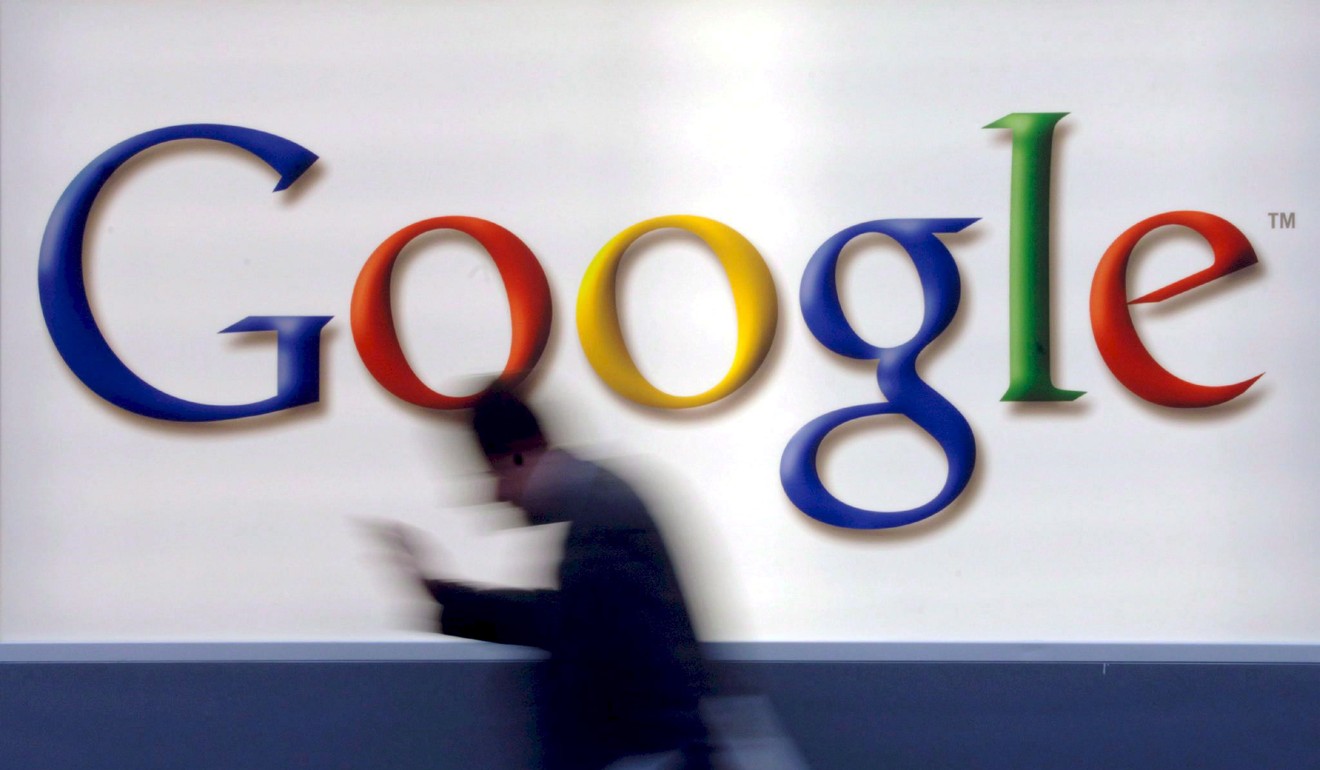 Joe Wong, 40, manager of the Mong Kok branch of Cyber Telecom, said his buying prices for second-hand Huawei phones were unchanged.
"It doesn't affect the old models – no relationship at all," he said.
News of the American assault on Huawei has also penetrated Southeast Asia's rural areas.
In a remote village in Datu Odin Sinsuat, a town in the southern Philippine province of Maguindanao, Juliet Bansigan, a member of the indigenous Teduray tribe, said she had initially planned to upgrade her Huawei phone next week but changed her mind.
The mother of three works for the country's state tourism agency, and said she preferred Huawei products for their camera features, particularly in low light.
"I was thinking of getting Huawei's flagship phone but now I will just have to wait ... and save my money instead," she said.
Yzel Duque, a professional medical technologist who uses Huawei's Nova 3i, said he was disappointed by Trump's move.
"When we talk about smartphones, everybody uses Google apps," Duque said.
"So likely, I will have to switch and dump my phone sooner. The Chinese will create their own operating system but I think they cannot perfect it compared to Android."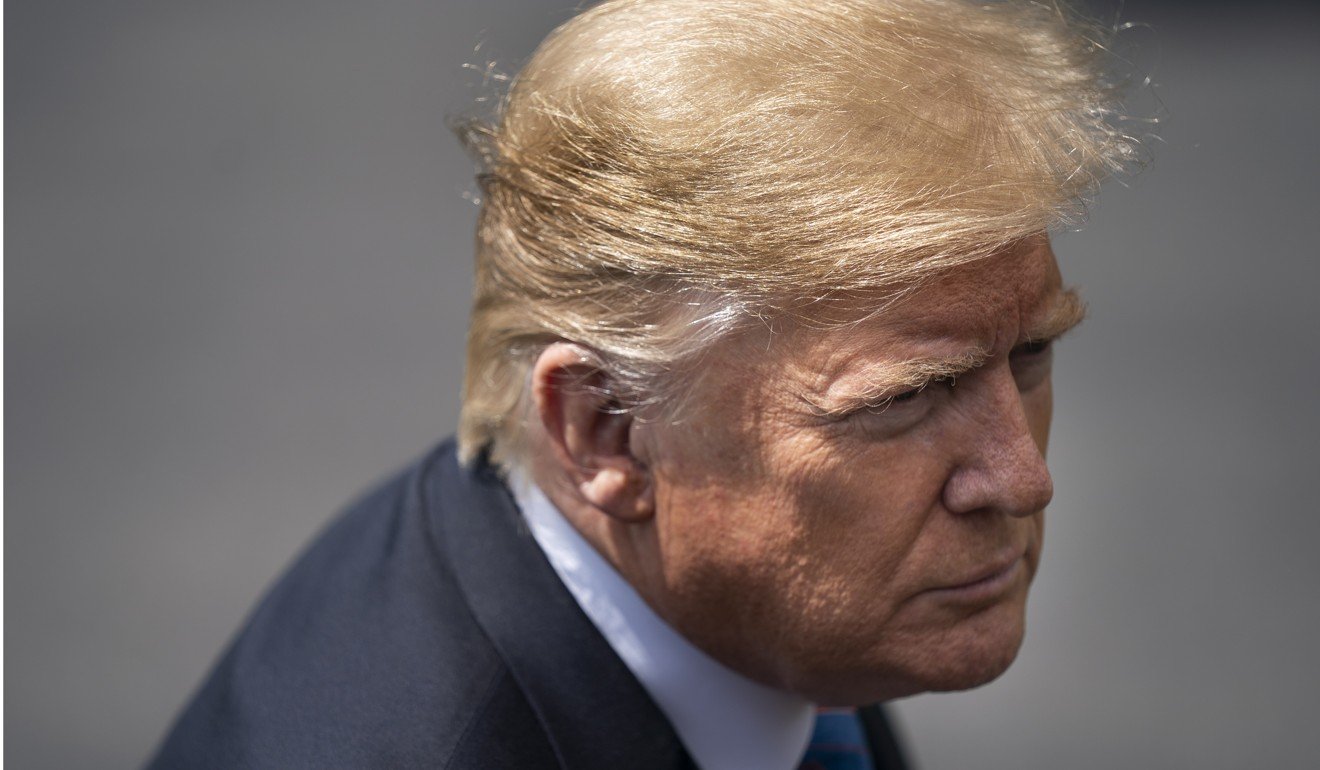 At the state level, the Philippines has invested heavily in Huawei technologies. The government has bought a US$400 million video surveillance system from the company for use in Manila and Davao City in a scheme known as Safe Philippines.
Roselle Reig, a cybersecurity expert and the CEO of Global Knowledge Management Centre, said the government needed to do more to safeguard consumers.
"They need to be cautious because it seems there are a lot of countries that are against Huawei. Our telcos should listen and be aware of what is happening outside the country to safeguard our Huawei users," she said.
At shopping centres in Thailand however, the fallout from Google's move was less pronounced. It was business as usual at Fortune Town IT Mall, a major Bangkok mobile phone and laptop market.
"I can assure customers they will have no problems with the Android updates on the devices they have or that are on display now," said Aranya Niyomdecha, a saleswoman at a local retailer. "But for the future product models, it is not for me to say."
Google has suspended access to some services for new Huawei Android devices, but a 90-day reprieve from the US government allows the Chinese company to provide software updates to existing handsets.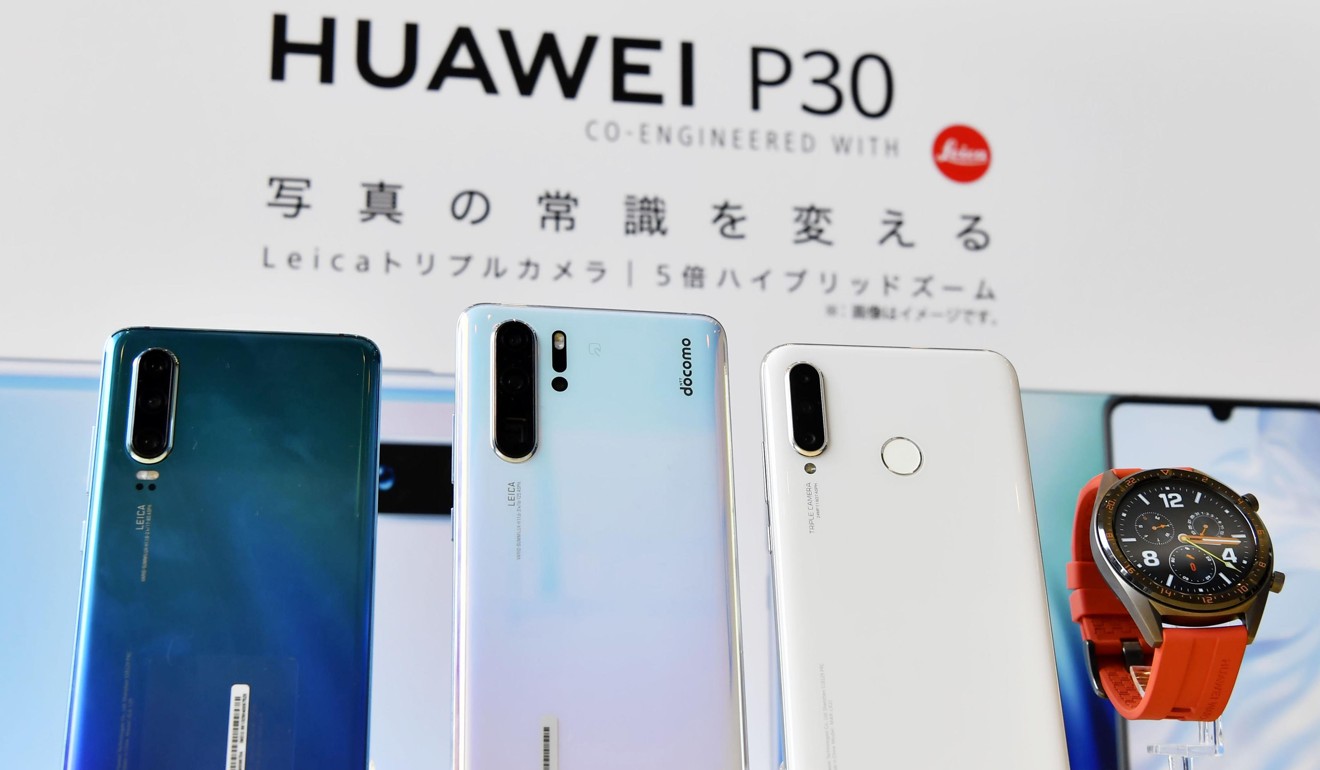 However, Huawei in Thailand this week said all its devices would be able to access the latest version of Android, 9 Pie, by June 9.
Amid the uncertainty, Niyomdecha said some Thai customers had simply asked what was going on, and she conceded there had been fewer purchases in the last week.
But most retailers in the Bangkok mall said they were also taking a "wait and see" approach to the difficulties of the Chinese tech giant. Bricks-and-mortar stores as well as online smartphone trading sites in Thailand have not reported any significant fluctuations in supply, demand or prices.
Huawei has helped break down perceptions that Chinese suppliers are only good for inexpensive, low-quality products. The stereotype has dragged down many Chinese brands in consumer electronics markets, where products from more established brands in the US, Japan or Europe were previously preferred.
Bang-orn Pubangkerdpon, owner of an unnamed shop in the Bangkok mall, said she had no concerns. "I think Huawei will come up with its own operating system ... Many Westerners have come to buy Huawei smartphones or other Chinese brands from our shop without any bias about quality," she said.
Thai industry insiders said there was no cause for panic. Oranuch Lerdsuwankij, founder of technology news website Techsauce, said she believed Thais would wait for the trade war to blow over.
"A technological restructuring of Huawei might take time, but until then Thais will wait for the impact to be felt before taking action ... People are not that panicked at this point," she said.
Pantipa Kambutr, a writer for Siamphone.com, a gadget website, added: "The news could affect the decisions of those who have never owned a Huawei phone, but for current owners, they may not sell their devices yet."
Huawei's performance in the Thai phone retail market has been nothing short of "stellar", according to a report released in February by market analysts Canalys. The Chinese company shipped 645,000 smartphones in the last quarter of 2018, a 73.4 per cent rise on the same period in the previous year.
Some Thais however have voiced concerns on Huawei's
Facebook
page in recent days, while others expressed support.
"From my experience, Huawei phones are tough and not expensive. I am ready for whatever is to come," one said. "I have never thought of deviating from Huawei and I will get another Huawei phone soon. Please don't let me down."
This article appeared in the South China Morning Post print edition as: Asian retailers feel heat as Trump targets Huawei