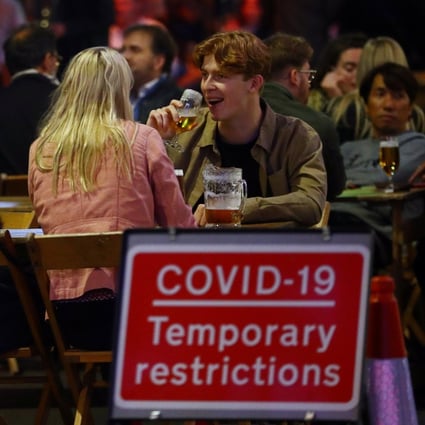 Diners in Soho, London, amid the coronavirus pandemic. Photo: Reuters
Coronavirus: why are Western countries like the US and Britain still not learning from Asia's success?
With locked down Britons only able to watch in envy as South Koreans party in karaoke bars, the benefits of Asian responses to Covid-19 are clear to see
So why hasn't the West copied the tech-heavy approach? Is it really fears over privacy or differences in culture – or is it just plain arrogance?
Diners in Soho, London, amid the coronavirus pandemic. Photo: Reuters