Another China bailout? Fallout from crisis-hit Sri Lanka's failed 'organic utopia' hurts hopes of a lifeline
A dispute over a fertiliser shipment has threatened Sri Lanka's hopes of another bailout from China, which it already owes more than US$5 billion in loans
Dwindling foreign reserves, a tumbling currency and rising debt levels have dogged the island nation in the last year, leading to increasing fears of a default
As
Sri Lanka
's short-lived plan to transform itself into an "
organic utopia
" collapsed last month, a diplomatic dispute with
China
over a fertiliser shipment threatened the debt-laden island nation's hunt for a lifeline to shore up its crisis-hit economy as it stares down the barrel of a default.
Colombo's ban on pesticides, herbicides and chemical fertilisers, which came into effect in May, was fuelled by concerns for citizens' health, according to the strongman populist president, Gotabaya Rajapaksa. Critics, however, saw the halt on imports as an attempt to preserve fast-dwindling foreign-exchange reserves, which have slid to US$2.3 billion from US$7.5 billion when his ultranationalist government came to power nearly two years ago.
After farmers staged weeks of protests and refused to plant crops, fearing they would wither without fertilisers or pesticides, and plantation owners warned going organic
threatened the country's prized tea industry
, Rajapaksa's government – faced by shrinking harvests, spiralling food prices and shortages – on November 21 abandoned its organic drive. Just 70 per cent of agricultural land has been planted this season, according to official figures. Farmers' groups fear the actual figure is considerably lower and crop yields will also be much smaller for lack of agrochemicals.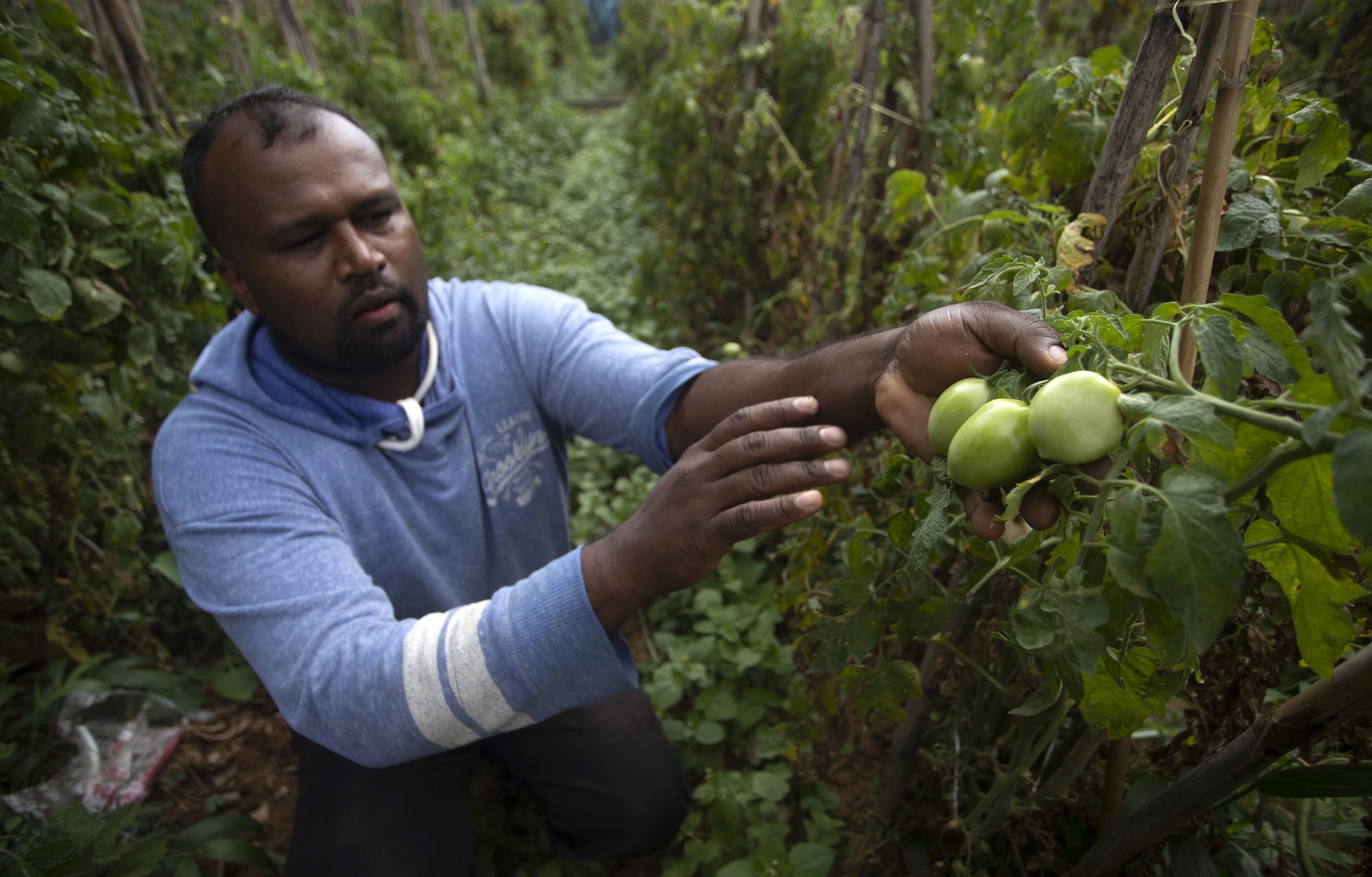 Earlier in November, Colombo rejected a 20,000-tonne shipment of organic fertiliser from a Chinese company over biosecurity concerns, amid allegations it was "contaminated" with "soft-rot causing Erwinia". Ceylon Fertilizer Company got a court order to stop the People's Bank of Sri Lanka – both of which are state-owned – from handing over a US$4.9 million payment to China-based Qingdao Seawin Biotech, which exports seaweed-based fertiliser to more than 50 countries including the US and Australia. Beijing responded by blacklisting the bank, saying that samples of the fertiliser had cleared third-party testing, as Qingdao Seawin Biotech demanded US$8 million in compensation for "loss of reputation".
As Colombo pondered its next course of action, the vessel carrying the fertiliser – referred to as both the Hippo Spirit and Seiyo Explorer in reports – remained at rest in waters off Sri Lanka's coast. A decision came on the same day as Rajapaksa's organic utopia U-turn, when local media reported Qingdao Seawin Biotech would be paid US$6.7 million after it had agreed to take the shipment back and provide new stocks of fertiliser. "We cannot afford to damage diplomatic relations over this issue," Agriculture Minister Mahindananda Aluthgamage told the country's Sunday Times newspaper.
Sri Lanka has become increasingly reliant on China – its biggest foreign investor and a major trading partner – for loans, which Beijing has in the past been only too happy to provide to a small island nation it sees as a strategic Indian Ocean hub. A US$500 million loan from the China Development Bank was announced just this April, adding to the estimated US$5 billion-plus already owed to China from past loans. Amid the recent cooling in ties over the fertiliser shipment however, Beijing – which is contending with its own economic challenges – has given no signal it will bail out Colombo again.
Printing money
Like elsewhere, Sri Lanka was hit hard by the
coronavirus pandemic
, which all but wiped out revenues from its all-important tourism sector just as it was recovering from
the 2019 Easter Sunday terrorist attacks
that killed more than 260 people. The economy shrank 3.6 per cent last year, marking its sharpest-ever contraction.
To pay salaries amid declining tax revenues, the government has since the second half of 2019 been printing record volumes of money – in the 18 months to August, money supply leapt by 42 per cent – with the predictable effect of stoking already high inflation and driving down the currency. The central bank has pegged the US dollar exchange rate at 203 rupees, but the black market rate is more than 240 and Sri Lankan firms – balking at changing dollar-export earnings into rupees – are parking their money abroad, exacerbating the foreign-exchange shortage. Meanwhile, in an economy awash with liquidity, domestic investors have propelled the stock market to successive highs, ignoring the warning signs even as foreign investors sit on the sidelines.
Apart from the go-go stock market, however, the economy has been going from bad to worse. Last month, Colombo closed its lone oil refinery after running out of US dollars to import crude. Officials have warned of fuel rationing unless Sri Lankans slash consumption. Lately, there have been a string of domestic gas cylinder explosions. Lawmakers have reportedly blamed the blasts on the use of higher concentrations of cheaper propane relative to more expensive butane in the cylinders, while suppliers blamed malfunctioning stoves. The government has ordered an investigation because, as Consumer Affairs Minister Lasantha Alagiyawanna put it: "We don't want to have 10 to 15 homes blowing up daily."
Analysts have warned that the sole way out for Sri Lanka's cratering economy is an International Monetary Fund-backed restructuring. With debt surging past 100 per cent of GDP, US credit rating agency Fitch Ratings says an impending default is "a real possibility", citing Sri Lanka's CCC "junk" rating. The country has one sovereign bond repayment of US$500 million due in January and another US$1 billion repayment set for in July. The yield on its US dollar bonds as of October stood at 28.5 per cent.
Sri Lanka has turned to the IMF 16 times for bailouts – second only to Pakistan – but instead of returning cap in hand once more, the government insists it will follow a "home-made" solution that includes capital controls; import curbs on goods ranging from cars, spare parts and air conditioners to beer, clothing, and cosmetics; and seek swaps and loans from countries such as China and traditional ally India, another major trading partner.
Sri Lanka's Finance Minister Basil Rajapaksa, one of the president's three brothers in the cabinet, plans to visit India soon in search of loans and more cooperation on investment, trade and tourism. But New Delhi has been pushing Colombo to seek an IMF package before it considers sending any more financial aid – and, in any event, does not have the deep pockets Colombo needs.
While an IMF team is set to visit Sri Lanka for regular bilateral talks this month and says it is ready "to discuss options", President Rajapaksa adamantly opposes a restructuring that would involve further austerity and alienate voters. Some cabinet ministers are pushing for such a move regardless, with Energy Minister Udaya Gammanpila saying the foreign reserves crisis had put Sri Lanka on a "very dangerous path".
"We're still in a situation where we could bargain and negotiate the conditions," he said. "Once we're in a worse situation a few months down the line, we will not be in a position to negotiate and will have to accept their conditions.". Sri Lanka does not "want to go begging," he added.
Sri Lanka's central bank forecasts that the economy will rebound to grow 4-5 per cent this year amid a gradual reopening and successful
Covid-19 vaccine
roll-out. But the emergence of the highly contagious Omicron variant may yet derail such hopes. "Sri Lanka is in crisis. The chickens, as they say, have come home to roost," said Rehana Thowfeek, an independent economic analyst.
Additional reporting by Reuters