In honour of a historic summit between the leaders of South and North Korea, the government in Seoul turned the main square in the city centre into ground zero for a celebration of the diplomatic detente.
Countless white flowers were planted on the main lawn in front of City Hall in the shape of a unified Korean peninsula, and throughout the square were exhibits, with photos and written explanations, detailing the history of inter-Korean division, interspersed with aspirational slogans, such as "A new start towards peace."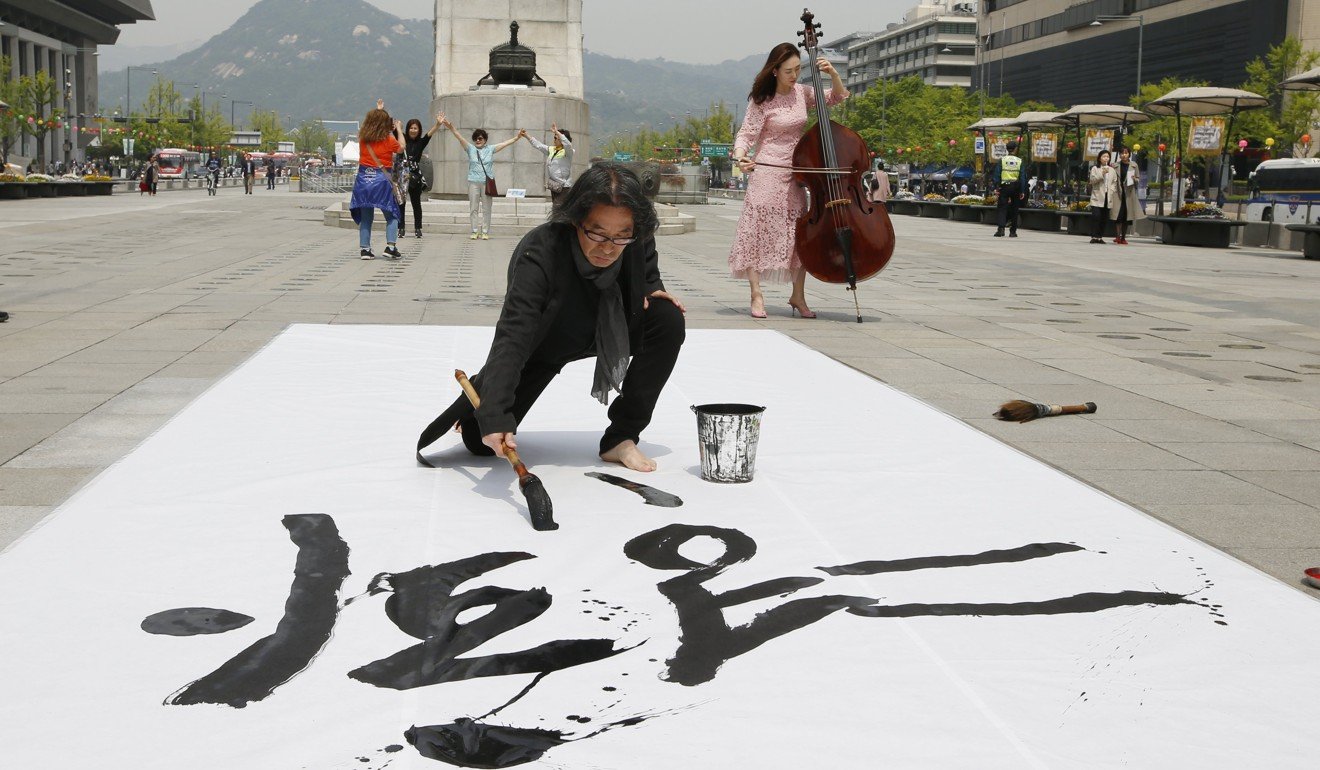 Thin crowds gathered in the square on the day of the summit to watch the live broadcast on a massive screen. At the summit's conclusion, South Korean President Moon Jae-in and North Korean leader Kim Jong-un announced a joint statement. The two men smiled and embraced and they each spoke, announcing a set of pledges they said would end the Korean peninsula's decades of military conflict and usher in a sustained era of cooperation.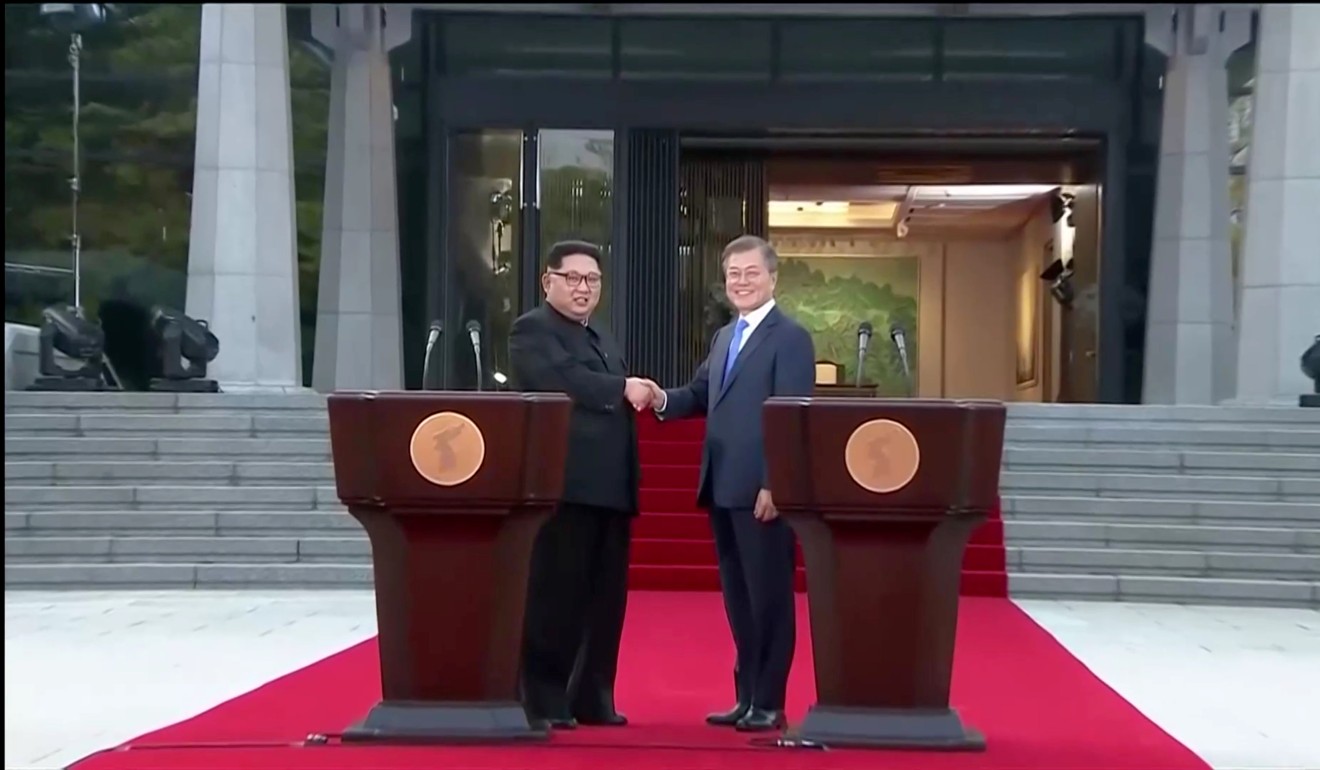 On the ground in front of the screen sat an elderly man surnamed Kim who had come to the square with two friends to watch the proceedings. "This is great news," he said with a cautious smile.
He felt like after years of antagonism, South and North Korea had reached a turning point. "Kim Jong-un has been tough until now, but I think he has realised that we all have to work together. As long as we work together everything will be good," the elderly Kim said.
A wave of consensus has formed in South Korean society that now is the time to earnestly attempt negotiations with North Korea, considering that in recent years, as South Korea and the international community have enacted multiple rounds of sanctions and cut off nearly all contact, North Korea has only advanced with its nuclear armament and become a more daunting threat.
And with an unconventional, and outspoken, president in the White House, more South Koreans began to fear that any disruption to the status quo could spark a conflict between North Korea and the United States.
The South Korean public therefore has rallied around the prospect of engagement, which began with North Korea's successful participation in the Winter Olympics in South Korea in February and continued as the two sides held meetings and cultural exchanges.
The benefits of those exchanges have been noticeable even in everyday life. Normally, this time of year in South Korea is a time of tensions and jitters, as South Korea and the US hold annual military exercises that North Korea objects to. This leads to threats of war and the risk that things could get out of hand. This year, the usual tensions have been absent.
While far-right civic groups held sparsely attended protests condemning Friday's summit, South Korean society has mostly united in support of soothing ties, with even the country's virulently anti-North Korea conservative media signing off on the summit. Moon has been rewarded at the polls for spearheading a North Korea policy that is far more conciliatory than those of his two most recent predecessors. On Friday, pollster Gallup Korea released the results of a survey this week showing that Moon's approval rate was up three per cent this week over the previous week, and attributed this to Moon spearheading Friday's summit.
But as the initial euphoria wears off, South Koreans will recall that summits held in 2000 and 2007 concluded with similarly ambitious pronouncements that ultimately amounted to little, and will start to parse the summit statement seeking to determine how feasible it is for the two sides to follow through on their promises.
Not everyone is optimistic things will work out. "This meeting was more positive than others before, but in the past, North Korea broke its promises," said Kim In-hwi, 33, who works for an international trading company. "Nuclear weapons are their shield, their lifeline. I don't think they'll give those up in the future." He also questioned whether the two leaders could remain so cordial moving ahead, or if his president was going to get played. "Moon wants to continue their relationship because he has always liked North Korea, but many people suspect that Kim just wants money or something."
The summit statement starts out with goals that are relatively uncomplicated, then works its way up to much more challenging prospects. The first of the statement's three main points centres on South and North communicating regularly and organising ground-level exchanges for government officials and civilians, to build trust and narrow the cultural gap that has grown in decades of division.
This includes reunions of divided families, slated for August.
The next point is the toning down of military tensions by holding regular talks to prevent unnecessary friction.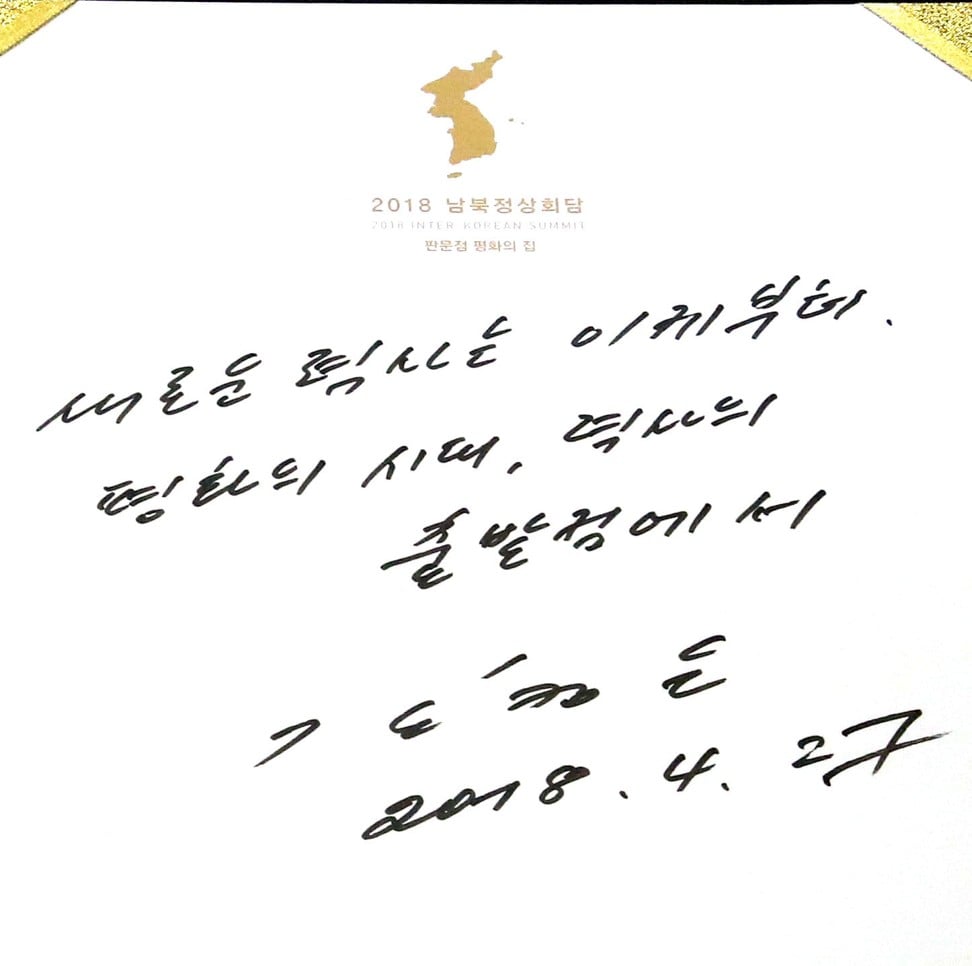 Third, and last, is the big one: seeking a formal end to the Korean war and tackling the question of North Korea's nuclear programme. While some media outlets reported that North Korea had agreed to denuclearise, it is crucial to note that the statement says the two sides will work towards "a nuclear-free Korean peninsula". This raises the possibility that North Korea could insist on the withdrawal of US troops from South Korea.
Also, the statement doesn't say that North Korea will give up its nukes. "There's nothing in the language of the statement that indicates that North Korea is any closer to what the US would consider an acceptable commitment to denuclearisation," said Mason Richey, an associate professor of politics in the Graduate School of International and Area Studies, Hankuk University of Foreign Studies in Seoul.
WATCH: Kim and Moon plant 'peace and prosperity'
The next step in the diplomatic process is for North Korea to hold a summit with the US this spring. Washington has insisted that North Korea completely give up its nuclear programme; North Korea has given no clear indication that it intends to do so.
It may not be possible to conclusively evaluate the inter-Korean summit until Kim and Donald Trump sit down for talks. That could be the moment peace really takes root, or falls apart. "The fate of this summit depends on what happens at the Trump-Kim summit. Moon has staked a lot of political capital on this and if things don't go well there, the South Korean public could end up feeling like Moon moved too quickly, got too far ahead of the people, and put the US alliance at risk," Richey said. ■