Indonesia's Bali becomes coronavirus hideout for foreigners amid pandemic
More than 900 foreigners, the bulk of them Chinese nationals, have sought permits to stay on the island since travel restrictions were imposed
Indonesia has the highest coronavirus death toll of any Southeast Asian country, and cases in Bali, while still lower than Jakarta, seem to be rising
When
Chinese tourist
Jingjing Zang arrived in the Indonesian holiday island of Bali last August for a scuba diving course, the 28-year-old did not expect to be stuck there almost a year later after a pandemic had closed borders and caused massive disruption to global travel.
The English teacher from Beijing initially entered the country visa-free, which Chinese passport holders can do for 30 days, with the occasional visit to neighbouring
Malaysia
or
Singapore
before the coronavirus hit to renew her stay.
Now she remains in Bali thanks to an emergency stay permit issued by the local immigration office, living with her boyfriend in a private villa in Canggu, southern Bali, for 13 million rupiah (US$933) per month.
"I don't have any concerns about safety in Bali," Zang said, "I wake up at seven [in the morning] every day, feeling blissful for what I have right here."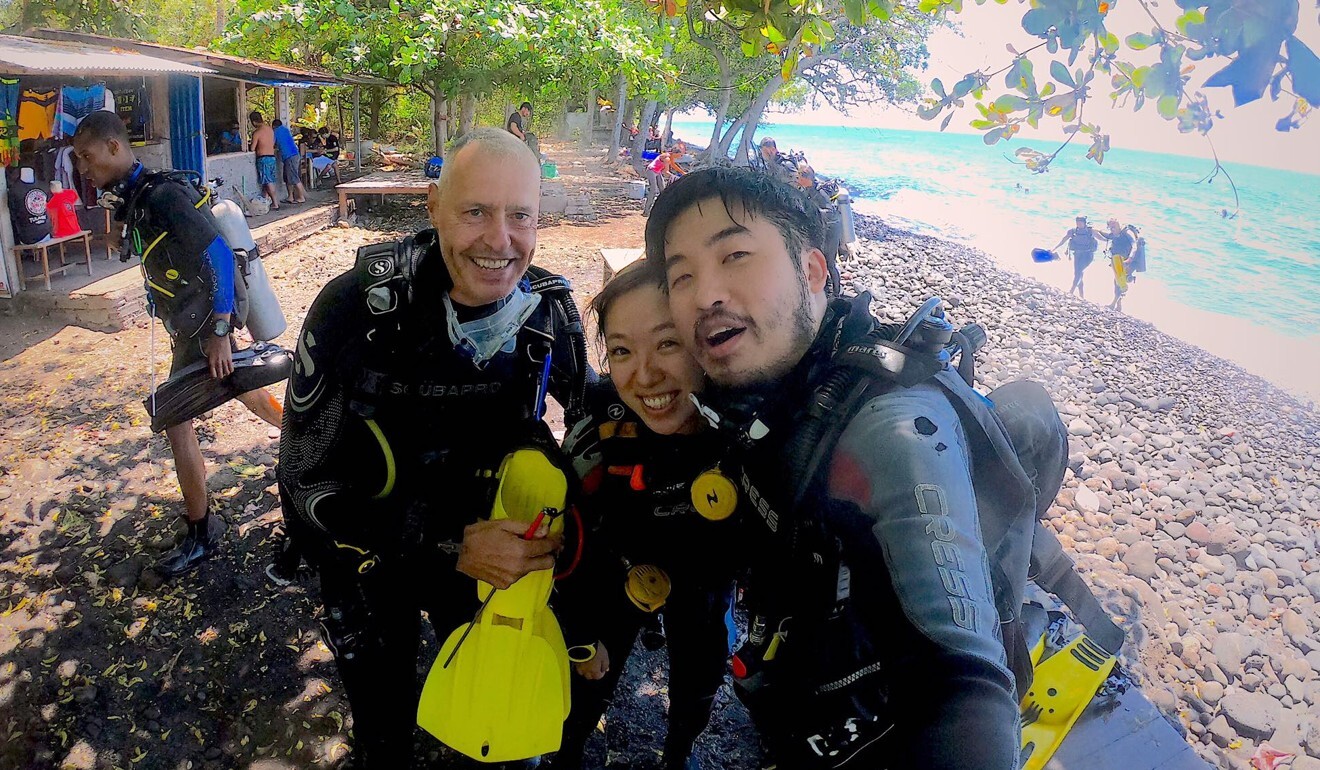 For some
Indonesia
-based expats and tourists visiting the country, Bali has become a hideout during the coronavirus pandemic.
According to figures from the Ngurah Rai Immigration Office, 951 foreigners have sought permits to stay on the island since travel restrictions were put in place – 939 of whom are Chinese nationals, with others coming from
the Netherlands
,
Britain
, the
US
,
Canada
,
France
, Serbia and Zambia. The law and human rights ministry's Bali office, however, recorded at least 1,830 foreigners who had applied for permits between February and March 23.
Foreign travellers were temporarily barred from entering Indonesia from April 2 under an emergency government regulation, which also allowed for the automatic extension of tourist visas and other permits to stay until the authorities declare the pandemic to be over.
Austrian medical copywriter Tristan Titimann Auer, who moved to Bali in March with his Indonesian girlfriend when the "coronavirus situation started gaining traction", is another tourist to have had his stay on the island extended.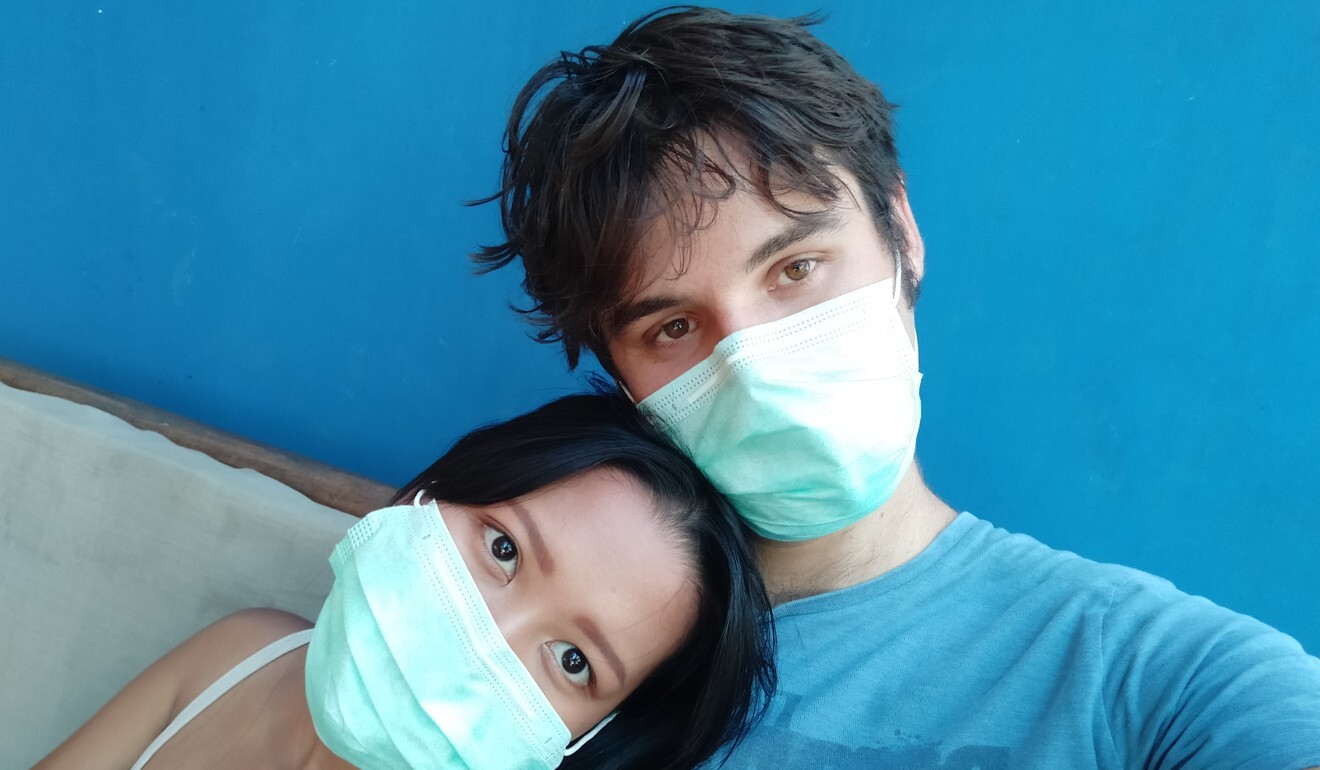 The couple had been travelling around
India
, but said they did not want to get stuck there so opted instead for Bali's beach life, plethora of vegetarian food and warm welcome.
Auer, 25 and originally from Vienna, said he had not expected any troubles getting a visa and that he and his girlfriend felt safe at the hotel in Seminyak which they share with about eight other guests, their room costing 7.5 million rupiah (US$538) per month.
"I have travelled all over Indonesia many times before, but I figured Bali is the best place to be stuck in as a foreigner," he said.
Leny Suparman, group CEO of KOP Limited – a Singaporean holding company that owns resorts in Bali as well as the island of
Batam
, a one-hour ferry ride across the strait from the city state – said it was understandable that foreigners would prefer to ride out the pandemic in a holiday destination.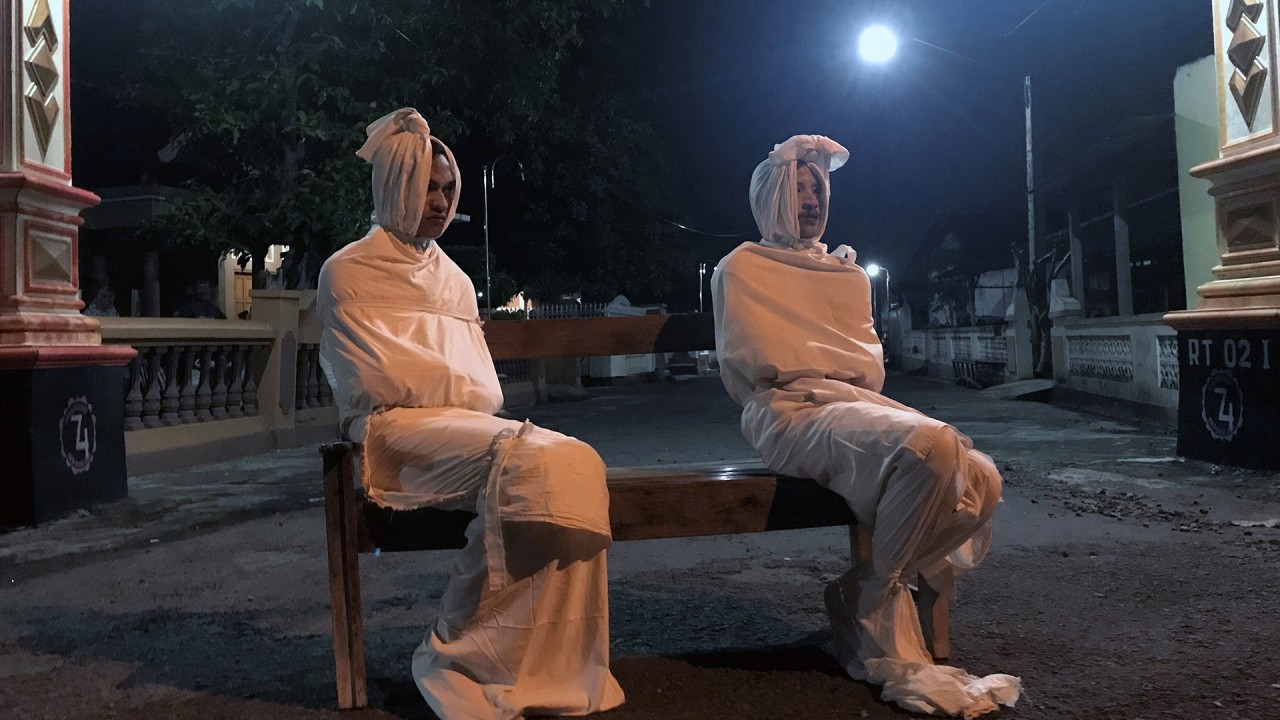 02:03
'Ghosts' deployed to scare Indonesians into staying home to slow spread of the coronavirus
'Ghosts' deployed to scare Indonesians into staying home to slow spread of the coronavirus
"It's human nature to want to escape from crowded cities such as Jakarta to island destinations like Batam and Bali," she said. "Both islands seem to have a strong sense of community with local provincial authorities having a strong emphasis on contact tracing."
Her sentiment was shared by Bagus Sudibya, chief adviser to the Association of the Indonesian Tours & Travel Agencies Bali, who said the island was "much calmer and safer" than elsewhere in the country with an outbreak that is "under control".
"People coming from big cities who see the situation [there], they do not enjoy it at all. Maybe [it is] more comfortable, calmer in Bali," Sudibya said.
British expatriate Dan Clarke, who works for a cryptocurrency exchange, also saw the appeal of being based in Bali amid the pandemic, relocating to the island with his girlfriend in March.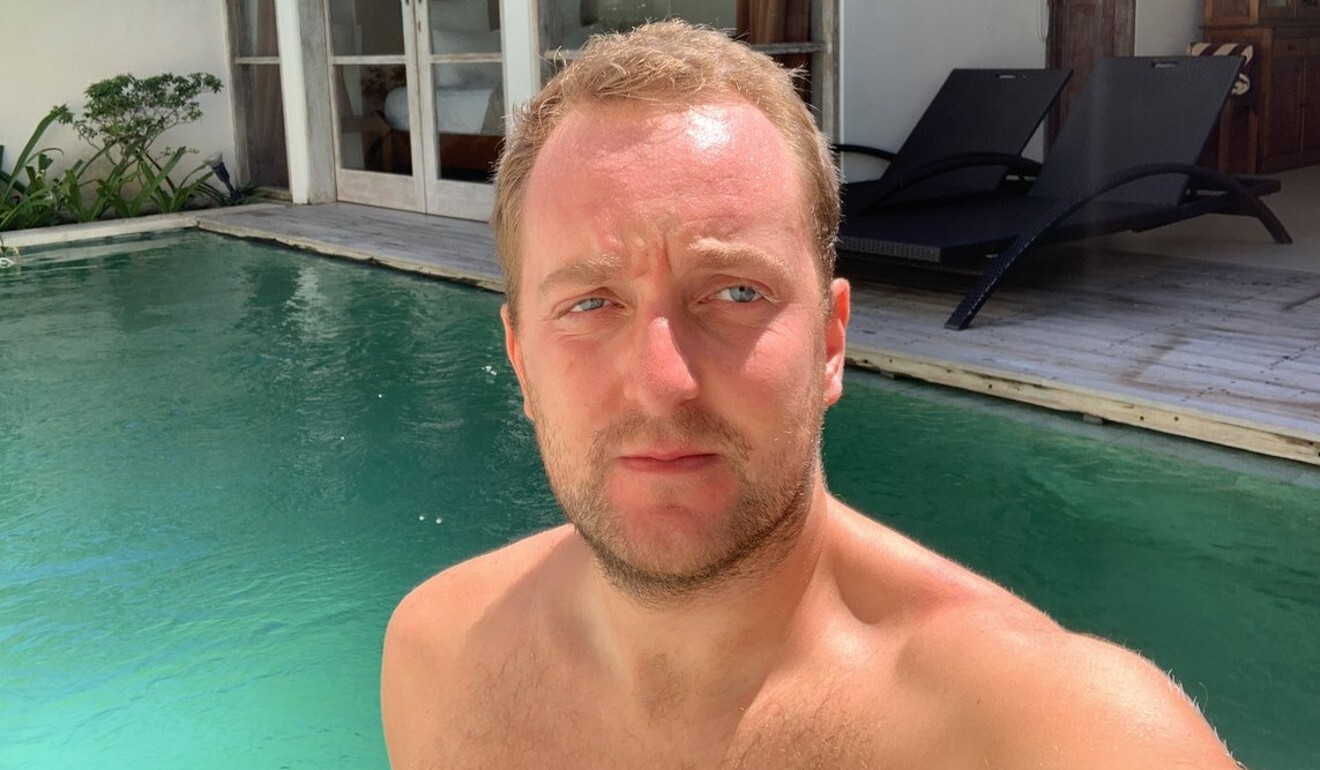 The 32-year-old ordinarily splits his time between Jakarta and Singapore, but decided to decamp to the Indonesian resort island after he noticed some good deals on popular property rental website Airbnb.
He initially booked a villa in Canggu costing US$700 a month, before upgrading to a more spacious two-bedroom property in Seminyak for about US$1,070 per month in late May.
Clarke, who can do his job remotely, said he prefers living in Bali to Jakarta, but he and his girlfriend are still practising social distancing – only going out once or twice a week to pick up groceries, and always wearing masks when they do so.
"I was mostly self-isolating already in Jakarta and the apartment there was small with no pool or garden or ability to get sunlight," he said. "So from a mental health perspective, Bali has been better."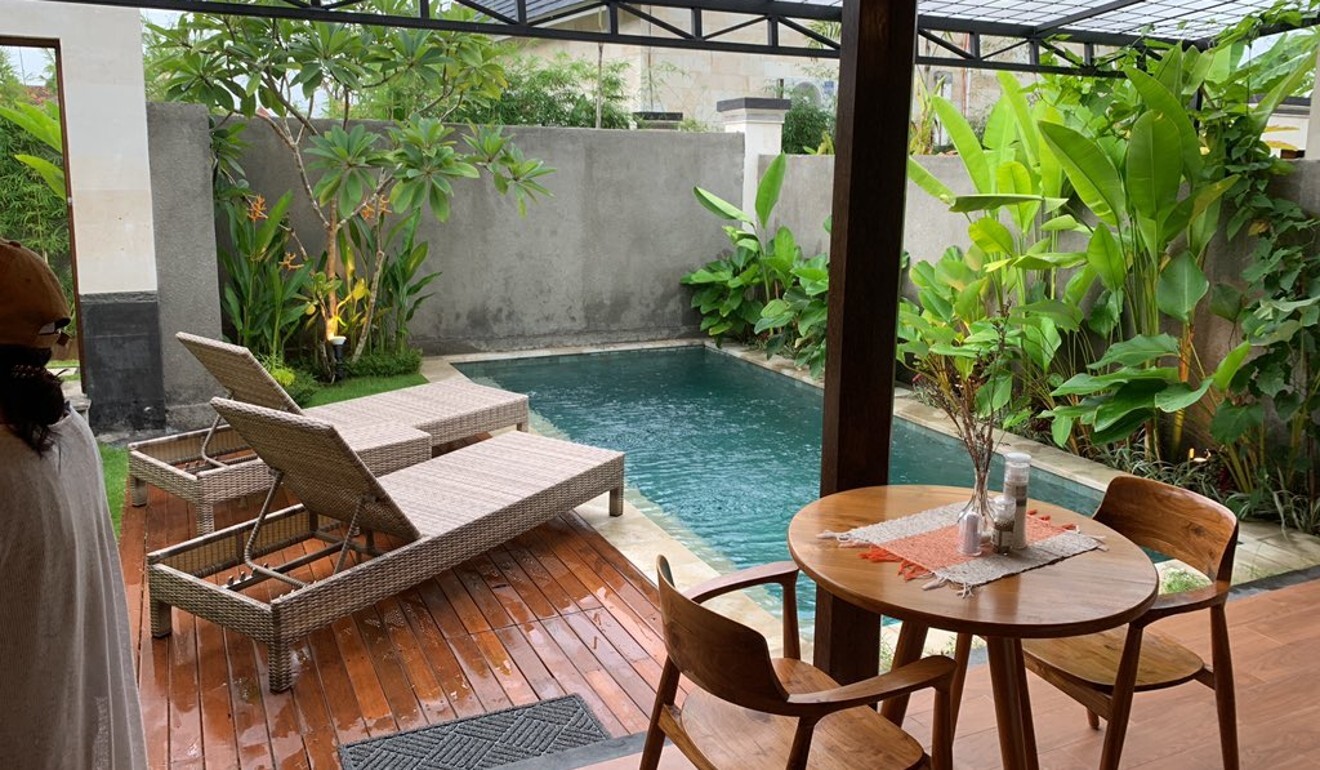 He said he missed his friends "and normal life", but admitted "there are many people having a far worse time so we have to be thankful".
Clarke's 33-year-old girlfriend, who did not want to be named, said she became anxious and could not sleep for a week because she watched "too much" news about how the coronavirus was affecting Indonesia.
The corporate lawyer said she felt Bali was the "safest" place to be at the moment, adding that she had slept better since moving to the island thanks to the clean air, healthy food and natural beauty.
As of Monday, Bali had reported just five virus-related deaths and 594 cases – a fraction of Indonesia's totals of 32,033 cases with 1,883 deaths. There has been some dispute over the island's handling of the pandemic, however.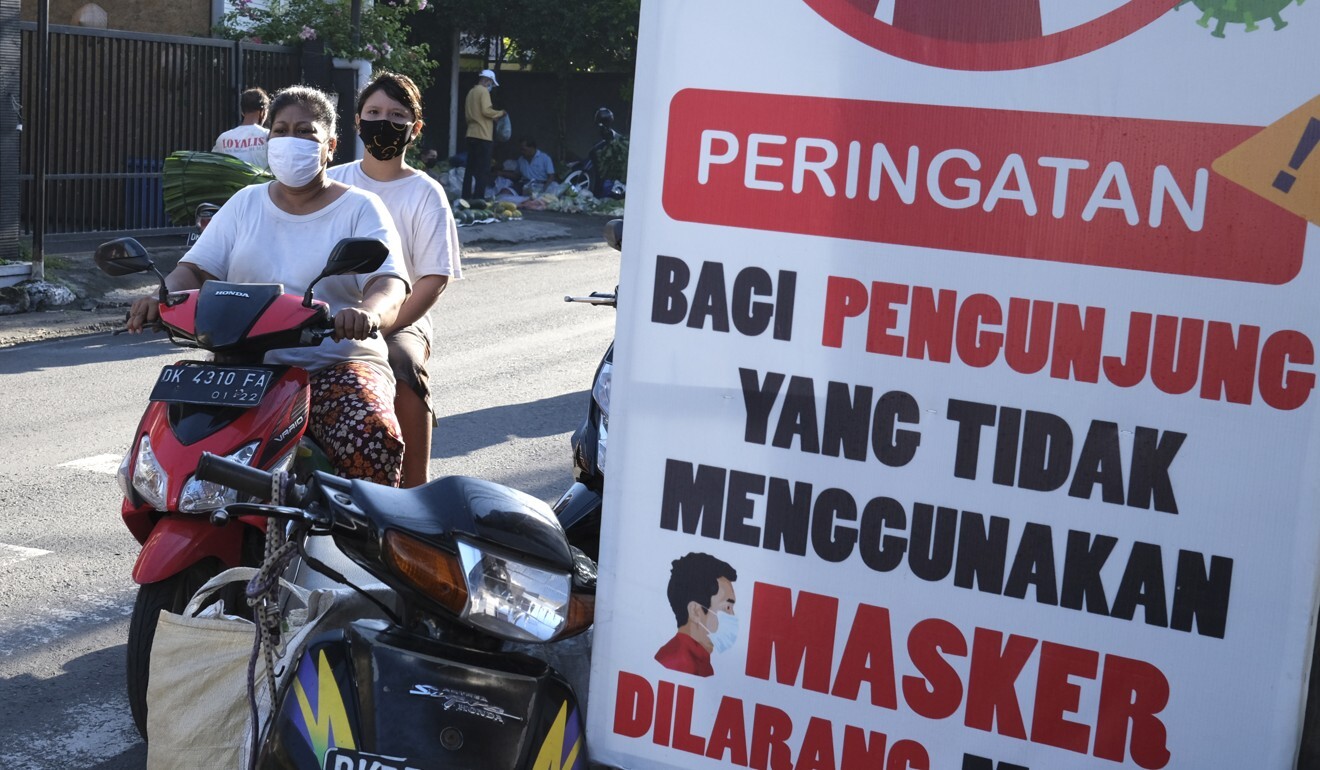 I Gusti Ngurah Mahardika, a professor of virology at Udayana University in Denpasar, was quoted by Indonesian news portal Asumsi.co as saying last month that Bali's response to the pandemic had been "more political than medical" and the provincial government was "late in handling Covid-19" just like the rest of the country.
"Even though the number of infection cases in Bali is low compared to other regions in Indonesia, we continue to see the number of new cases increasing every day," Bali Deputy Governor Tjokorda Oka Artha Ardhana Sukawati said last week, adding that wearing face masks in public was now obligatory for everyone "to curb the number of local transmissions".
Sarah Dougherty, an Australian who has been based in Bali for 27 years, said the extensions that had been granted to foreign passport holders were "essential" as travel restrictions had "caught a lot of people out".
However, she noted there was a perception that "some foreigners don't follow the regulations" in Bali as they had been caught violating social distancing measures – pointing to a protest that was held on a beach in support of the Black Lives Matter movement in the US following the death of George Floyd.
"Mostly, those who aren't following regulations are young and they feel bulletproof, unfortunately it has a [knock] on effect in the community," said Dougherty, who is also the publisher of travel guide and app 360 Bali.
"This is happening the world over, but in a small community like ours it gets more attention and creates friction."
Additional reporting by DPA
This article appeared in the South China Morning Post print edition as: Bali becomes hideout for foreigners amid pandemic