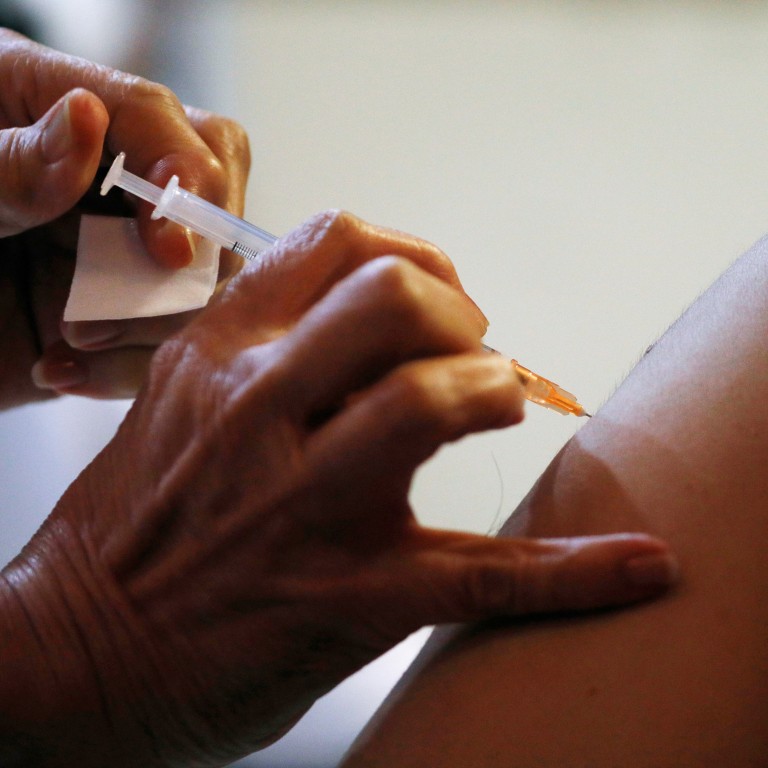 Singapore opens coronavirus vaccinations to over 45s, warns of potential disruptions as EU tightens grip on exports
Health Minister Gan Kim Yong encourages Singaporeans to 'get vaccinated as soon as possible' to head off any potential supply disruptions in future
Meanwhile, government denies it felt unable to turn down a batch of China's Sinovac because it did not want to upset Beijing; says early delivery was fulfilment of an advanced purchase agreement
Singapore
on Wednesday announced it was expanding its vaccination programme from seniors to everyone above the age of 45 as its Health Minister Gan Kim Yong warned that supplies were "very tight" and the
vaccination
drive could face disruptions "from time to time". 
The city state, which has given shots to 14 per cent of its 5.7 million population using the vaccines developed by both BioNTech and Moderna, gave the update as Hong Kong suspended vaccinations using the BioNTech vaccine. The move in Hong Kong followed the discovery of packaging defects on a batch of the BioNTech vaccine, which is distributed in the city by the Shanghai firm Fosun Pharma. However, the BioNTech vaccine in Singapore is distributed by Pfizer.
Gan, who is also co-chair of the multi-ministry task force set up to deal with the virus, said Singapore was closely watching developments in Europe, where the European Union has been tightening rules on vaccine
exports amid a
third wave
of the outbreak
.
The EU has said it is considering blocking exports of vaccines to countries with high vaccination rates. So far, the EU has approved the export of 1.5 million vaccine doses.
Authorities for the first time explained why Singapore had in February received a batch of 200,000 doses of the Sinovac vaccine from
China
even before it was approved for use in the city state.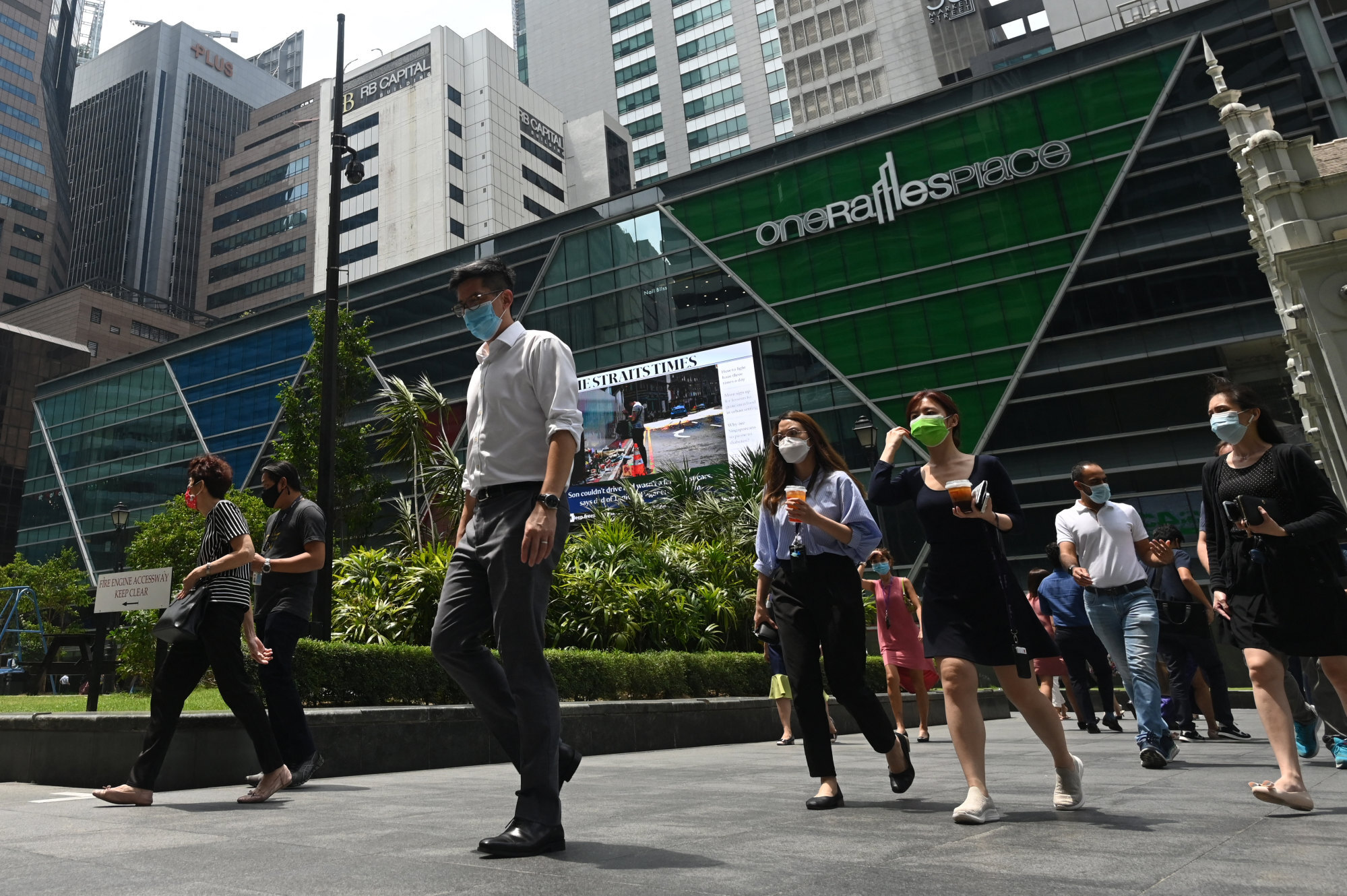 Gan in a press conference said there had been "no significant disruption" to Singapore's vaccine supplies so far but added that there was "very little stock" to cover any potential disruption because the country sent doses straight to vaccination centres as soon as they cleared quality control.
The supply concerns meant "we are encouraging Singaporeans to get vaccinated as soon as possible", he said, adding that Singapore might have to suspend its programme if supplies were indeed disrupted.
Singapore began vaccinating frontline health care workers on December 30. From February 22 it began vaccinating seniors above 60, 55 per cent of whom have received a shot or made appointments to do so. 
But the country has yet to approve the Chinese-developed Sinovac vaccine for use. The Health Sciences Authority said on Monday it had started reviewing data on the vaccine and was waiting for the company to submit more information.
Both the BioNTech and Moderna vaccines were approved for use before arrival in the country.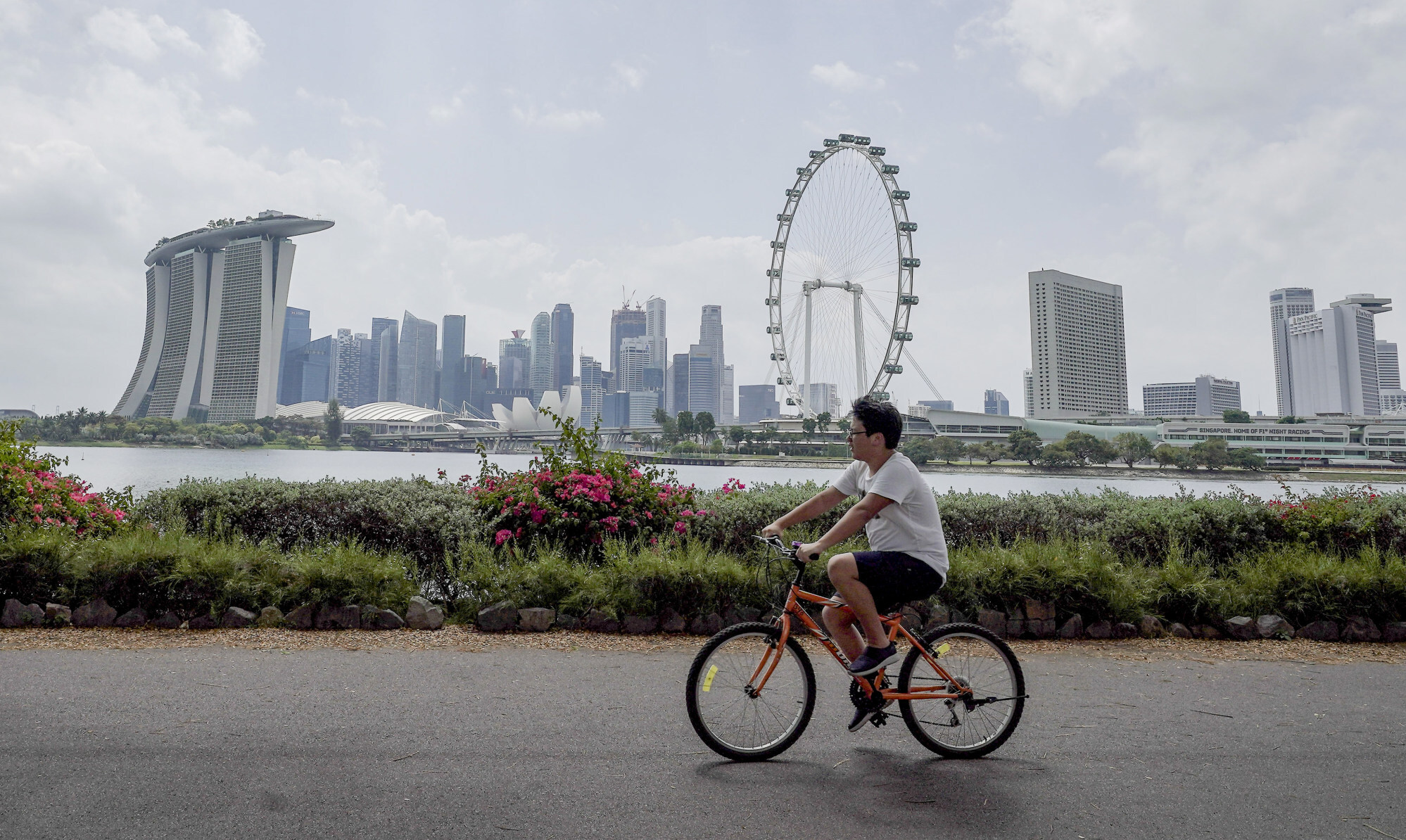 Lawrence Wong, the co-chair of Singapore's coronavirus task force and also the Minister of Education, said the arrival of the Sinovac batch in February was just the fulfilment of an advanced purchase agreement. "It is not quite what you just described," he said in response to a journalist who asked whether Singapore had felt unable to turn the vaccines down because it did not want to upset Beijing.
Wong said: "Late last year, right before approvals were made, there was a committee looking at the whole range of vaccines that were available, and we said that we were making advanced purchases in a way, and putting some bets on some vaccines, recognising that some of these vaccines may not turn out to be effective … it was only after the purchases were made that the companies started completing their trials, submitting data."
Director of medical services Kenneth Mak added that the purchases included a timeline for when vaccines would be delivered "and it so happened for both the Pfizer and Moderna vaccines that the data had been submitted in a timely fashion, and it allowed the Health Sciences Authority to grant approval".
Meanwhile, with the pandemic situation in Singapore remaining relatively stable the city state is easing some social distancing measures. It recorded no local infections in the last 12 days and in March so far has recorded just six locally-transmitted cases, compared to 19 in February and 39 in January.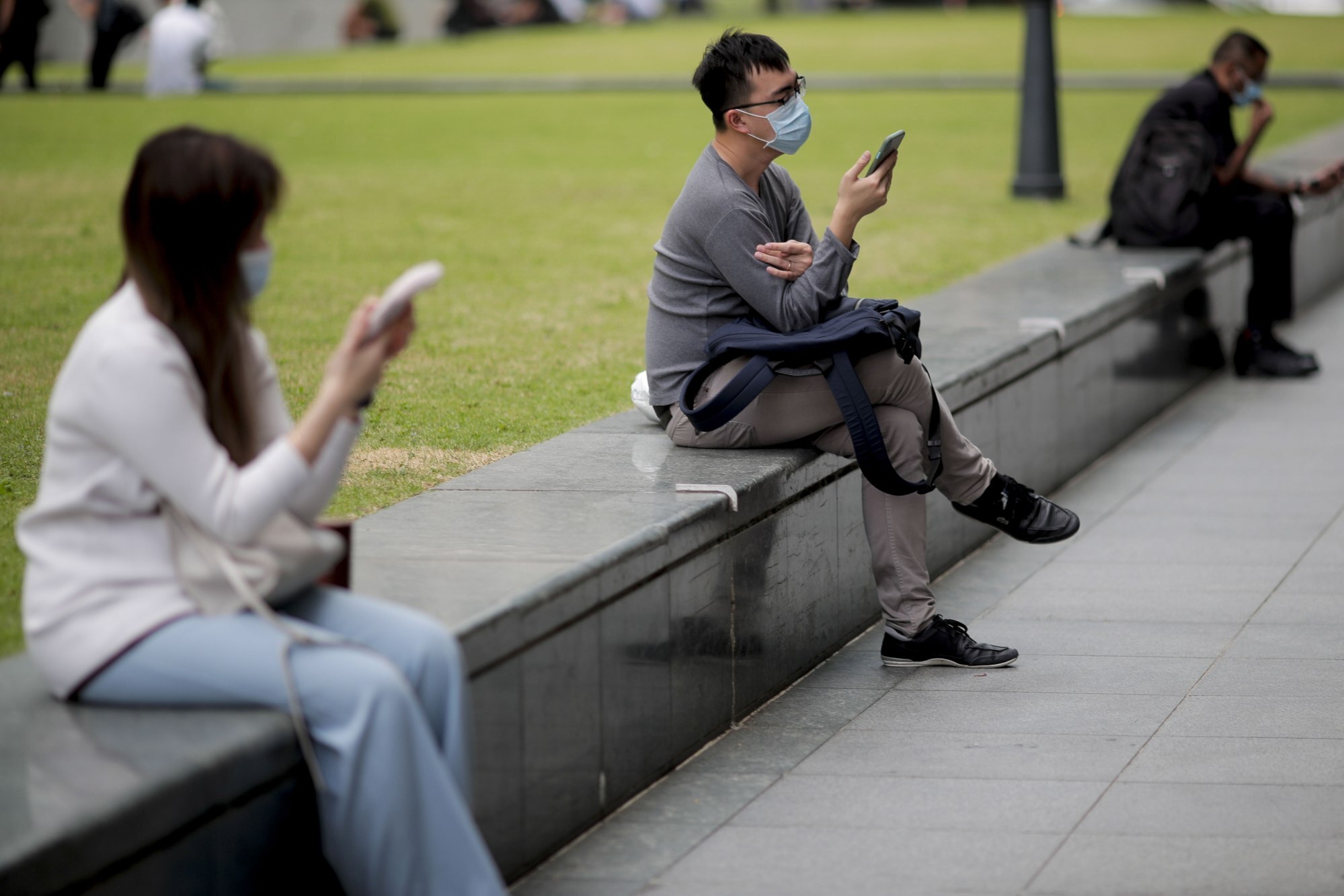 Wong said it was fortunate that Singapore had been able to keep infections under control and with the "good progress" in vaccination, more people could now return to the office and more social events could resume. 
Workplaces are currently operating at half capacity; this will be raised to 75 per cent, though employees will be asked to stagger arrival times and wear masks throughout the day.
The announcement comes as a study commissioned by the city's banking association and the Monetary Authority of Singapore, published on Tuesday, recommended banks to use more "no-touch" technology – such as facial recognition systems – and allocate more space to each worker. Lenders are also being encouraged to use hot-desking, motion detectors, temperature and face-mask detection screening systems, improved ventilation, and to allow staff to work from satellite offices or branches.
From April 24, marriage solemnisations and wedding receptions will be able to have 250 guests, up from a present cap of 100 guests. Live performances, sports events and business-to-business events such as conferences and exhibitions can have up to 750 attendees with pre-event testing or up to 250 attendees without the testing. 
Wong reminded Singaporeans that while the situation was currently under control they should be "mentally prepared" for new challenges emerging such as vaccine supply disruptions, new and more infectious strains of the virus, and new infection clusters.
"Don't get too excited that things are under control and then we can quickly open up everything, I think that would be rash and could easily undo all the good things we have achieved so far," he said.