India
Get more with myNEWS
A personalised news feed of stories that matter to you
Learn more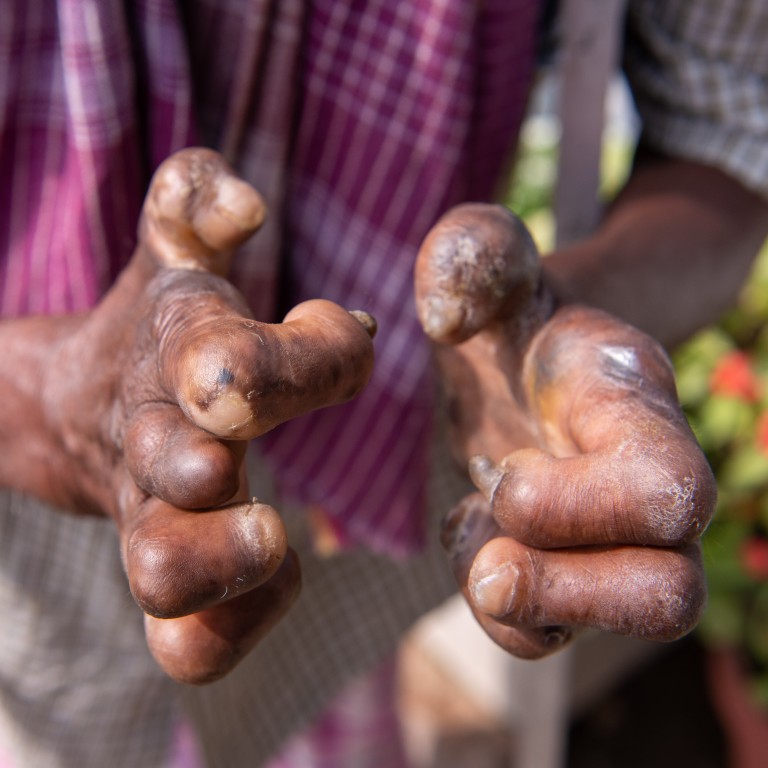 India's forgotten lepers have been quarantined all their lives
Ghulam Mohammad Dar has spent 40 years living in the Bahar-Aar Sanatorium, a leprosy colony in Kashmir
Despite medical advances in the treatment of leprosy, patients still endure the social stigma associated with the disease
At the height of
the coronavirus pandemic
, millions of people around the world felt the strain of being confined for weeks and months on end as lockdowns took hold. For Ghulam Mohammad Dar, 51, such restrictions have been a fact of life for 40 years.
Dar grew up in a village in Manasbal, about 65km from Srinagar in Indian Kashmir. He was a child when his parents first noticed his limbs becoming deformed. In the summer, Dar's skin would appear bruised or chafed before healing in the winter.
"It was only when a local faith healer came to check on me that he informed us it was a proper disease called leprosy," Dar said. "And unfortunately, at that time, it had no cure."
At age 11, he was permanently admitted to the Bahar-Aar Sanatorium, a leprosy colony in Kashmir, one of about 800 in India.
"The worst part was that it was contagious, meaning other people who were living around me were at risk as well," he said. "The elders of the village decided right away that I should be sent to a leprosy hospital – and since then, this place has been my home."
Leprosy is caused by
mycobacterium leprae
– a bacteria similar to the one which causes tuberculosis.
It attacks the skin
, nerves, respiratory system and eyes, and can spread to internal organs if not treated.
India
in 2005 declared leprosy was
no longer a public health problem
, yet it still accounts for most of the world's cases. Despite the government's National Leprosy Eradication Programme, the country routinely reports more than 100,000 new cases each year.
The Bahar-Aar Sanatorium was built in 1891 by Frederick Roberts, the British commander-in-chief in India. The buildings, which occupy 12 acres on the banks of the Nigeen Lake, are home to about 80 residents. Bahar-Aar sanatorium is run by a medical superintendent who oversees its activities, including the distribution of rations.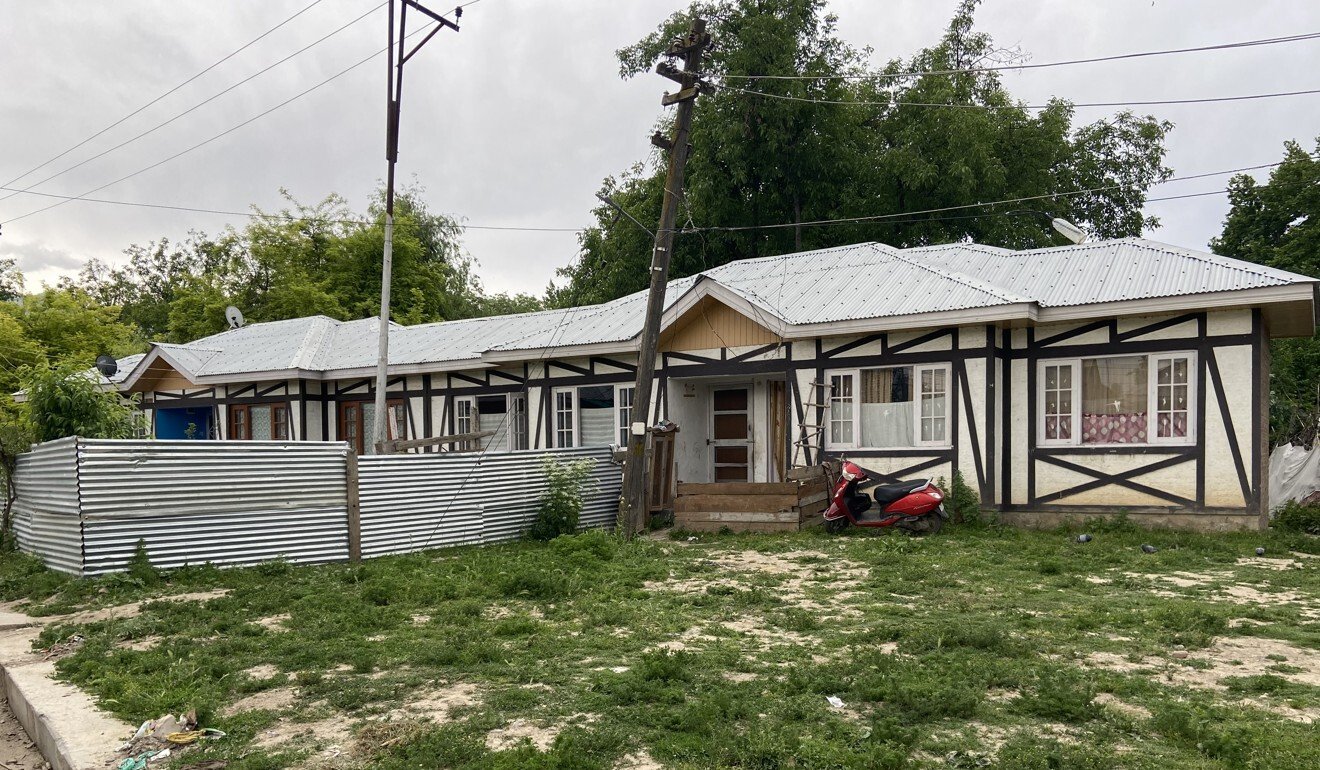 "We have a staff of seven people here: one medical officer, two paramedics, two pharmacists, a sweeper and a gardener," said Majeed Ahmad, a senior paramedic.
"Every alternate day, the doctor and his aide go on rounds to conduct proper check-ups on patients. Every month, we provide each patient 11kg of rice and pulses. And twice a year they also receive fresh clothing."
Dar spends his days chatting with his neighbours, sometimes cycling to a nearby garden in the afternoon to sleep on the grass before watching the sun set over the lake. He has grown content with his life in Bahar-Aar.
However, during his time at the sanatorium, Dar's leprosy began to damage his right leg, forcing doctors to amputate it. After Dar's parents died, his brothers continued to visit him. They sometimes take him home for a few weeks but Dar experiences the stigma of leprosy, particularly on public transport where other passengers avoid him.
"Whenever I have to go home, I hire a private rickshaw so that I remain away from the public eye," he said.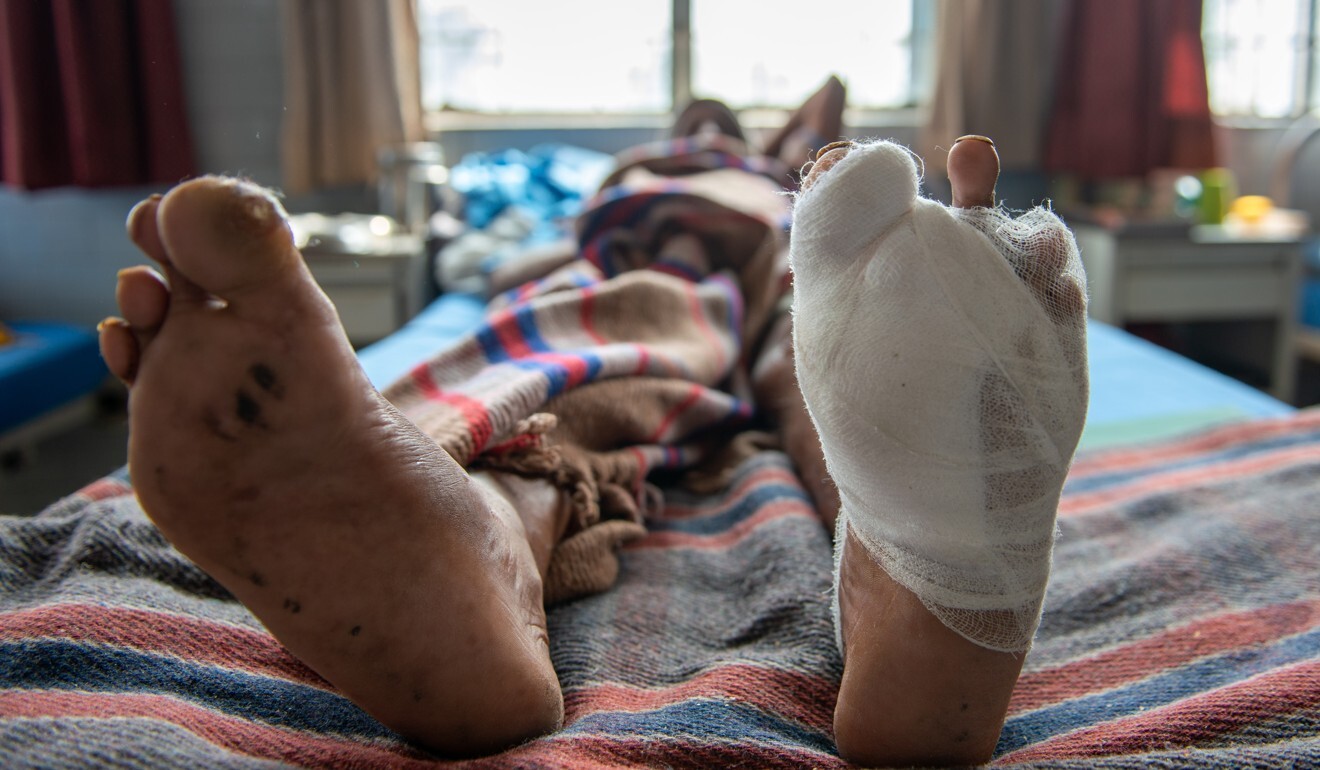 Sharif-ud-din Sheikh, Dar's neighbour, has lived in Bahar-Aar for 35 years. He is the spokesman for the colony's patients and has delivered lectures seeking to raise awareness of
the disease
.
"When I came here, there was no medicine," he said. "The inmates were kept here so they would remain cut off from mainstream society and not mingle with them.
"However, in 1994 everything changed when multi-drug therapy was introduced. We were given that for two years and then we got fully cured and the disease subsided."
The patients are not contagious but they still require ongoing care and treatment.
"We are not lepers now … but it's just that we live with its effects," Sharif-ud-din said. "For example, I still have pigmented skin. Others have disfigured body parts, saddle noses or insensitivity in some body parts.
"If we get a cut somewhere on our body, it takes a very long time to heal. Then we have to do a clinical dressing at the hospital. Luckily, we have doctors who are very kind and helpful. They treat us well."
With the doctors' permission, Sharif-ud-din was able to get married while living in Bahar-Aar.
"My wife was a patient as well and had leprosy in her legs," he said. "She was from the same district as me and that automatically bonded us. Now, with the blessings of Allah, we have two healthy children. My elder son is pursuing a Master's in English from the University of Kashmir and the younger one is in the 11th year of high school."
The Indian government provides for the colony's residents but their children must fend for themselves.
"Once the children reach 18 years old, they are on their own and have to find their own livelihood." Majeed said. "The government has not thought about what would happen after the children reach adulthood. It's probably because the patients didn't raise demands and the government didn't care either."
Even though the disease has been contained, the stigma affecting the patients is often inherited by their children.
Ali Mohammad grew up in Bahar-Aar as one of his grandparents was afflicted with leprosy, a secret he spent much of his childhood concealing.
"In school I was treated as if I was an alien," the 28-year-old said. "No one preferred sitting next to me. My classmates would taunt me or call me names.
"It was a very brutal experience and it has had a strong impact on my psyche. In my entire life, I have never shown my home to any of my friends. I always had this fear that if they came to know where I come from, what would they think?"
After finishing school, Mohammad moved to Punjab and obtained a Master's degree in computer science. He now teaches information technology skills himself.
When he met the woman who would become his wife, he revealed his family's history.
"She was from a medical background and she did not consider it taboo, but rather was sympathetic and understanding," he said. "However, in society, until we are dead, we will always be treated as 'others'.
"It is a stigma for us, a black spot which will always reveal itself at some point."
This article appeared in the South China Morning Post print edition as: Quarantine has long been a way of life in forgotten leper colonies