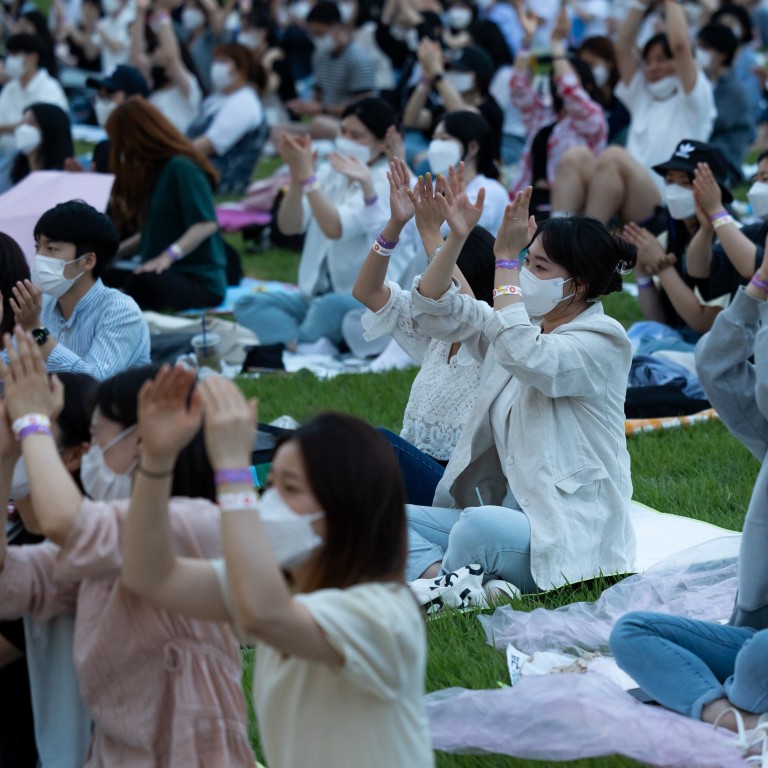 Coronavirus: young South Koreans blamed as Seoul tightens curbs amid surge in cases
Cases climbed to a daily record for the second day running on Friday, with many new infections reported among those in their 20s and 30s
Observers said complacency had started to set in among young people, who have largely been excluded from the country's vaccination roll-out
As
South Korea
prepared on Friday to raise antivirus restrictions in the greater Seoul area to their highest level after new
Covid-19
cases climbed to a daily record for the second day running, unvaccinated young people were increasingly being blamed for spreading the disease.
Under the Level 4 restrictions, effective from Monday, residents of the capital region will be advised to stay home as much as possible, schools will be closed, public meetings will be restricted to two people after 6pm and rallies or other events will be banned. Nightclubs and bars will also be shut, while restaurants and cafes will be allowed limited seating and only takeaway services after 10pm.
"We are facing the worst-ever crisis in our fight against Covid-19", Prime Minister Kim Boo-kyum said at a meeting of government officials on Friday as he announced the new curbs. "I am sorry to cause pain to people living in the greater Seoul area by asking them to sacrifice normal daily life."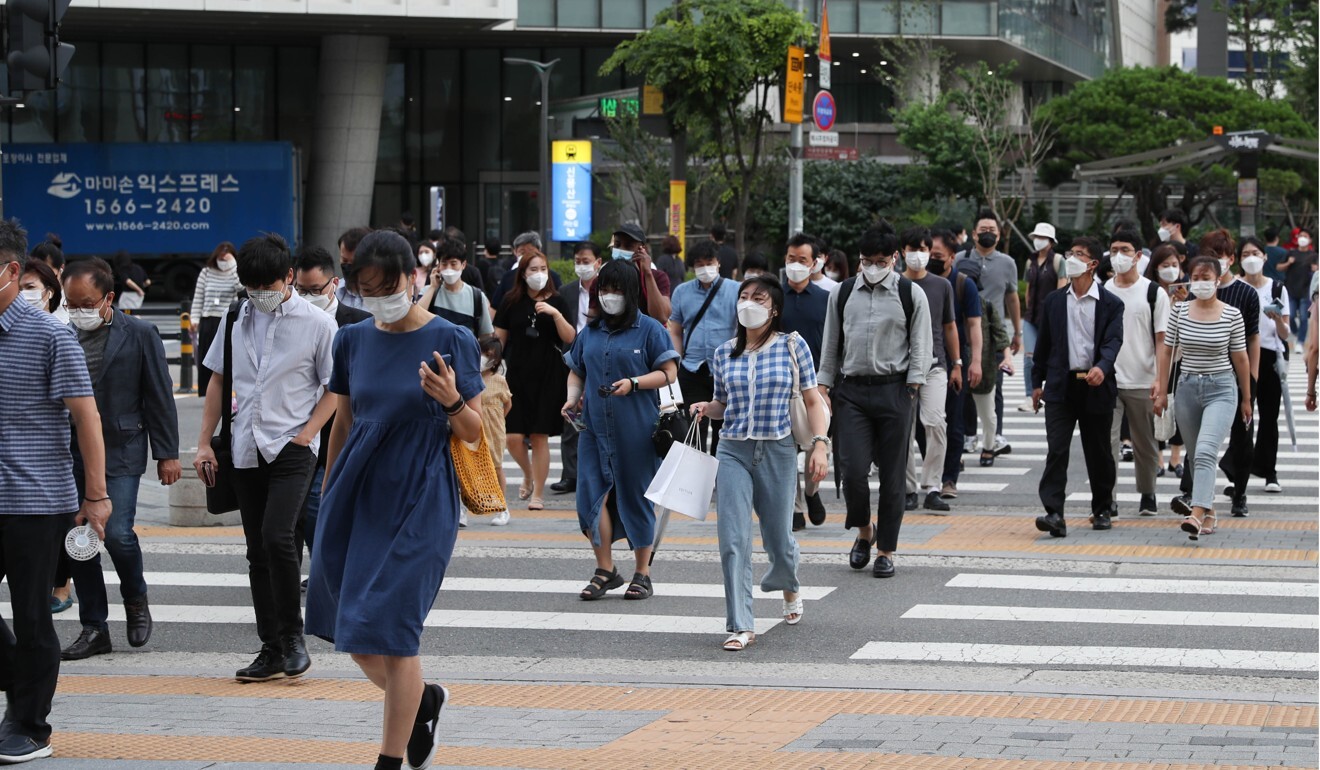 The country reported 1,316 new Covid-19 cases as of midnight on Thursday, up from
Wednesday's previous record
of 1,275 in one day. Korea Disease Control and Prevention Agency chief Jeong Eun-kyeong has warned the numbers may nearly double by the end of July, in the worst-case scenario.
She said most new infections had been reported in the densely populated greater Seoul area, especially among young people in their 20s and 30s who often spread the virus while not exhibiting any symptoms themselves.
The highly transmissible Delta variant is also spreading fast, now accounting for more than one in 10 new cases in the greater Seoul area, according to Jeong, who said it is likely to become the dominant variant in the country by August.
"At a time when the country's vaccination rate is not high enough, authorities have prematurely hinted at easing antivirus rules, prompting complacency to set in", said Kim Dong-hyun, a professor of epidemiology at Hallym University in Gangwon. "These remarks which were aimed at encouraging people to get vaccinated were misinterpreted by many young people as a signal for them to relax."
Seoul's metropolitan government banned nighttime drinking in parks along the Han River from Wednesday, after large groups of young people were seen gathering in the area once the city's cafes, night clubs, restaurants and bars had closed.
"When I went to Gangnam station last weekend, I was shocked to see restaurants and cafes teeming with people," said a 38-year-old English teacher who gave her last name as Kim, referring to a subway station in the upscale shopping and nightlife district of Seoul. "I thought to myself 'where is the pandemic?'"
Ahn Jae-Uk, a 24-year-old journalism student living in Bucheon, west of Seoul, said he had seen young people gathering outside the city's department stores at night to drink and chat with strangers.
"I don't think it's fair to put all the blame on young people but it's true that many of them simply ignore rules", he said.
Blame "just creates hate", said a 24-year-old English teacher from the
United States
who asked not to be named, pointing to how "one wrong touch, one wrong breath" could contribute to the virus' "invisible spread".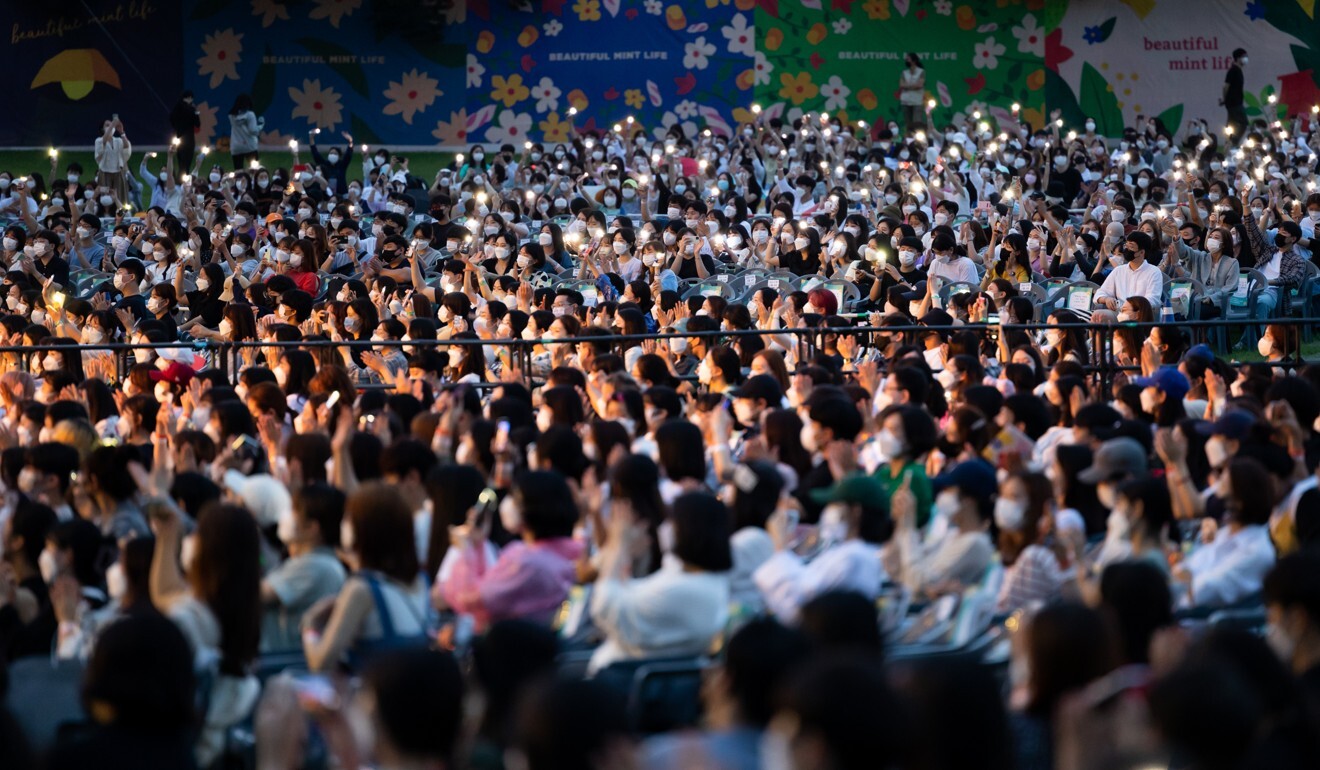 "As a young person I do worry about the spread of the virus. It's our youth that is being taken away," she said. "But if the government does not offer any help to this segment of society … then what can you expect?"
Young people have largely been excluded from South Korea's vaccination roll-out, which got off to a slow start amid supply shortages. Most of those who have received at least one dose – about 30 per cent of the country's 52 million population – are aged over 60. About 11 per cent of people have been fully vaccinated.
South Korea aims to reach herd immunity before November, by inoculating 70 per cent of the public with at least one shot by September.
Additional reporting by Reuters
This article appeared in the South China Morning Post print edition as: Unvaccinated young blamed as Seoul tightens rules