Nabil Ismailiya first tasted Xinjiang food in New York City, at the Kashgar Cafe in Brooklyn's Brighton Beach neighbourhood.
"The food was so good, it made me curious. I wanted to know more about Chinese Muslims," recalls the British-born food enthusiast of his first encounter with a bowl of lagman – the hand-pulled noodles popular in China's westernmost province, where Uygur Muslims account for nearly half the population.
Ismailiya, who is Muslim, says he is "100 per cent" still interested in travelling to Xinjiang despite the troubled political situation in the region, where rights groups estimate more than a million people – mostly Muslim Uygurs – are being detained for political indoctrination in what Beijing refers to as "re-education camps".
Beijing is facing growing international pressure to close the camps, which it says are aimed at providing vocational training to stop militancy spreading following a string of attacks in recent years that it blames on the East Turkestan Islamic Movement. But some critics believe the camps are aimed at suppressing the Uygurs' religion and way of life, with many residents complaining that even everyday activities like attending a mosque have become cause for suspicion and surveillance.
Despite the tensions, there is little evidence that Beijing's treatment of the Uygurs – who account for about half of the country's 22 million Muslims – is discouraging Muslim tourists like Ismailiya from visiting China.
Indeed, not only is China one of the top destinations in Asia for Muslim travellers, its popularity is growing.
Indonesian civil servant Farchan Noor Rachman, who runs the travel blog Efenerr, said the situation in Xinjiang would not stop him from visiting China. "For me as a traveller, I do not only think about one issue in my decision to visit a place." To Rachman, time and money are the determining factors.
Muslim travellers spent US$8 billion in China in 2018, twice as much as in Malaysia and Singapore and even outpacing Thailand, according to market research and certification company Salam Standard, which predicts spending by Muslim travellers to China will grow by about US$1 billion annually.
Much of the current growth is from Asian Muslims, who tend to be less concerned by reports about Xinjiang than their counterparts from the United States and Europe, according to Amina Liu, owner of US-based Halal China Tours. "The Belt and Road Initiative helps people in Asia know China better. China is close to them, it makes them curious," she says.
In 2016, the Chinese government invited a group of senior officials in Indonesia's largest Muslim organisation, Nahdlatul Ulama, to tour Xinjiang and observe the conditions of Muslims living in China. In late September, as reports of detainment in Xinjiang became more widespread, Chinese Ambassador to Indonesia Xiao Qian wrote a piece in The Jakarta Post stating that all levels of China's government supported freedom of religious beliefs for Muslims in China.
In recent years, various specialised tour companies have been set up to meet the demand of Muslim tourists drawn to religious sites like the Grand Mosque in Xian, some of which date to the seventh century.
"China as a tourist destination sells itself," says Nabeel Shariff, founder of UK-based halal holiday company Serendipity Tailormade, who has been offering tours to China since 2010.
"The issue is from a political perspective. Six months ago, we were debating if we were going to continue to promote China as a destination. Being a halal company we also run on the line of being ethical."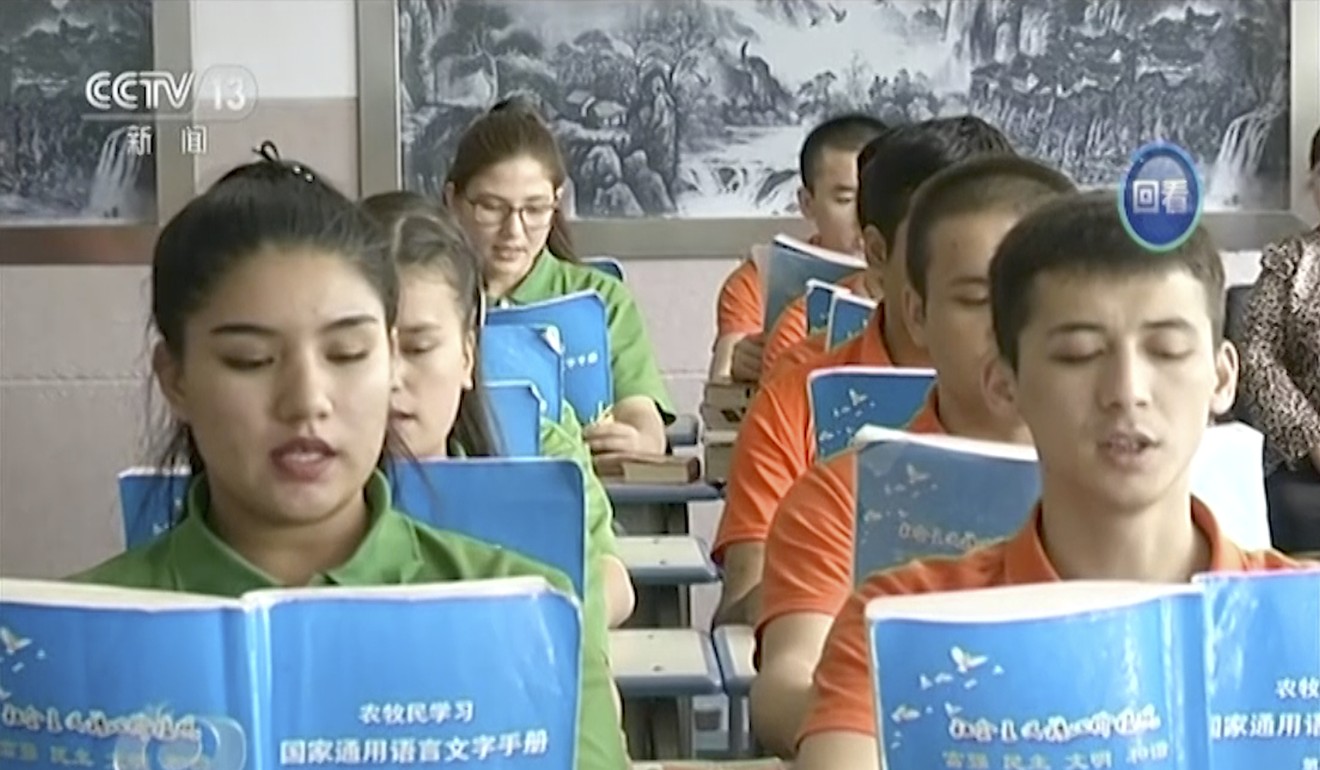 Shariff has decided to continue the tours. "If there's anything that is positive about travel, it's the opportunity to diversify. If Muslims didn't travel in China, then the world wouldn't know that Muslims want to go there. Muslims travelling to China are a positive thing. In a way, it makes sure the Uygur community are not forgotten." ■