Was it wishful thinking to suppose the leaders of the world's two most influential nations might fall into a diplomatic romance, despite their vast differences in belief, personal style and the national interests they are pursuing?
Many believed US President Donald Trump and China's President Xi Jinping had forged a kind of "bromance" at their get-to-know-you meeting at Mar-a-Lago, Florida in April as their first informal summit ended with a surprisingly upbeat note.
Then, Trump touted the "great chemistry" between them and said "we like each other, I like him a lot", while Xi said there were "a thousand reasons to get China-US relations right, and not one single reason to spoil them".
They also agreed to work on two major issues: the nuclear threat posed by North Korea and bilateral trade. And Trump suggested the two issues can be traded, and offered Xi better deals in exchange for help on confronting North Korea.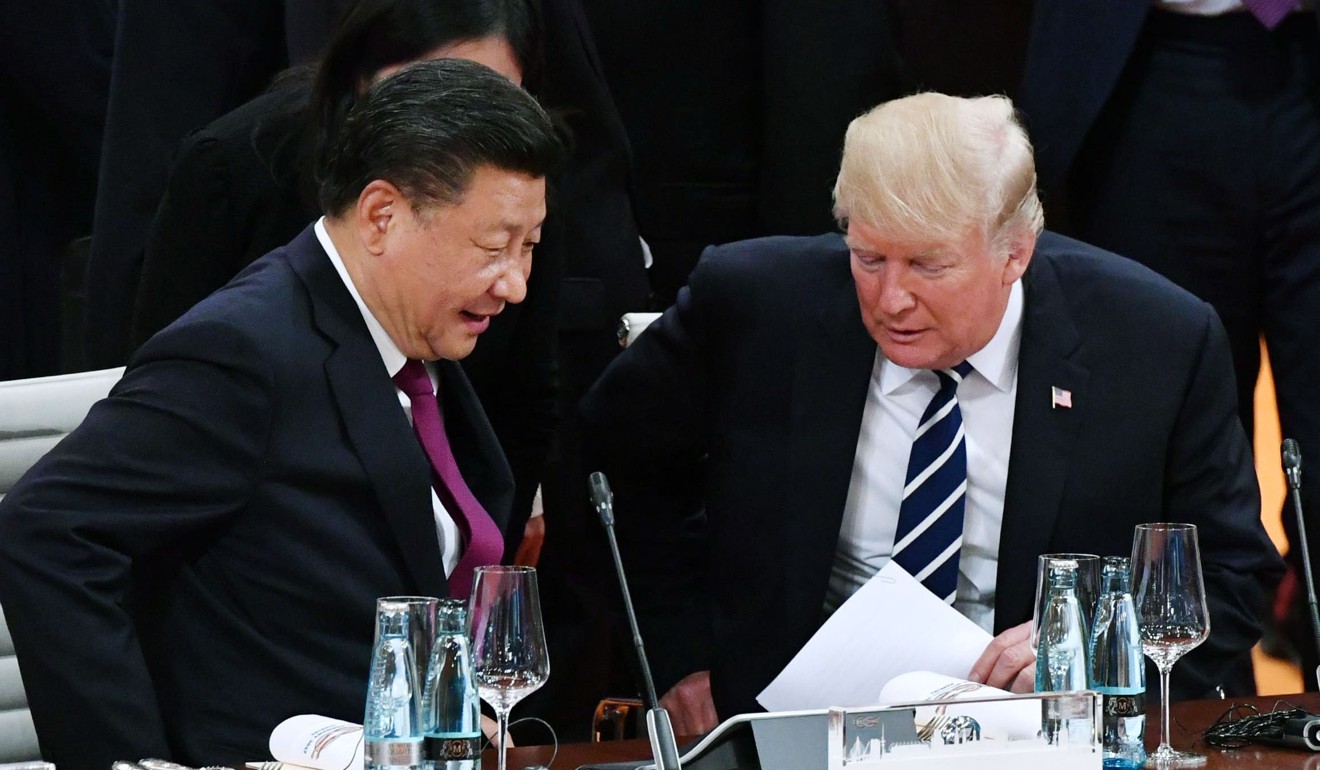 History suggests that personalised diplomacy can help to smooth Sino-US relations, as witnessed by the rapport forged between Richard Nixon and late leader Mao Zedong, and Henry Kissinger and Zhou Enlai.
There was some symbolically significant progress in these areas since Trump came to office. First, Beijing announced a ban on coal imports from North Korea, a major source of income for the rogue regime.
Second, China and the US reached a much-heralded trade deal in June – an early harvest of the 100-day plan that Xi proposed to Trump in an apparent effort to help address the yawning trade deficit.
Surprisingly, relations soon turned sour amid a sudden rise in forceful rhetoric and symbolic action by both governments in recent weeks.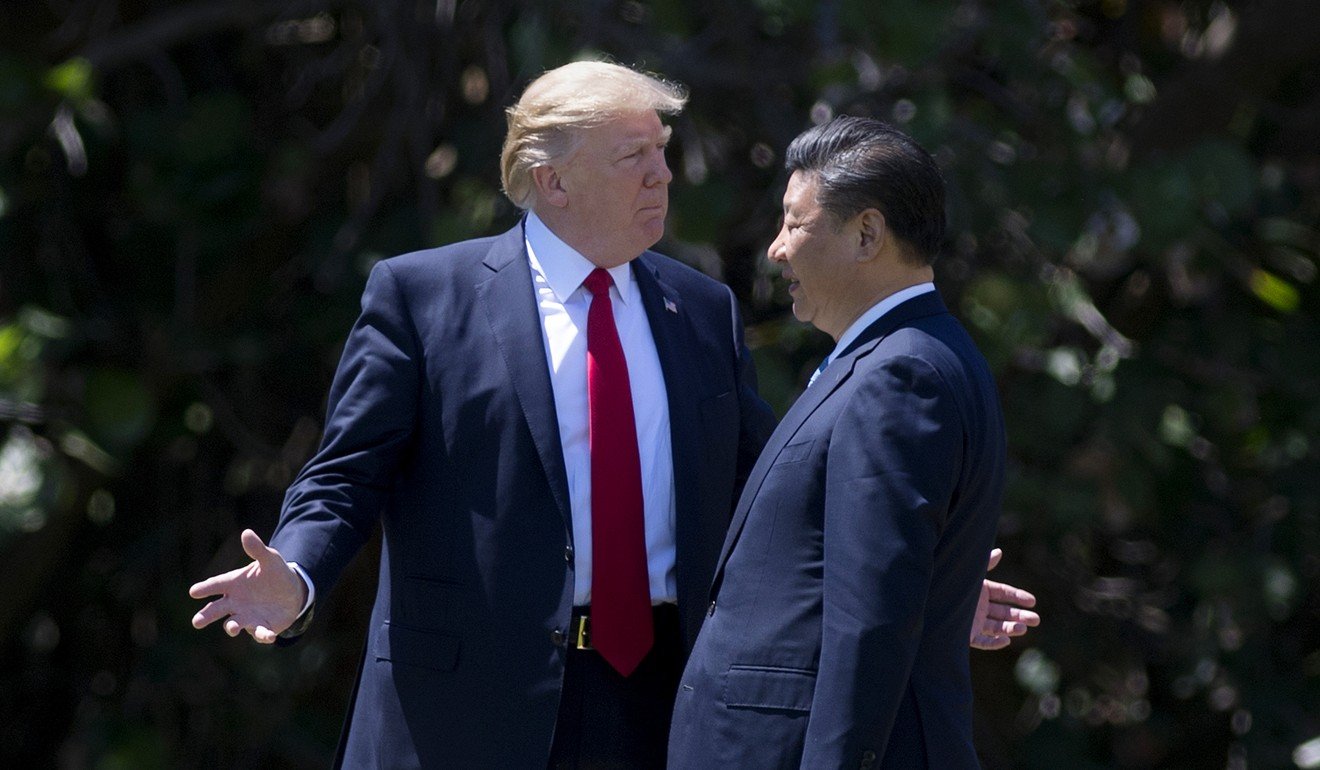 Trump first spoke of Beijing's capability to stop Pyongyang's growing nuclear weapons capability. Then he complained that Beijing was not going to help pressure the rogue state, citing the 40 per cent rise in China-North Korea trade in the first quarter and tweeting: "So much for China working with us!" Indeed, China is North Korea's only major business partner and its economic lifeline to the world as up to 90 per cent of the North's foreign trade passes through the Chinese borders.
Then the White House announced sanctions against Chinese companies accused of aiding North Korea's weapons programmes; the approval of a US$1.4 billion arms sale to Taiwan; US warships sailing into the contested waters in the South China Sea; placing China on its global list of the worst offenders in human trafficking and forced labour; and officials dusted off threats of tariffs and a trade war as their first Comprehensive Economic Dialogue ended in deadlock this week.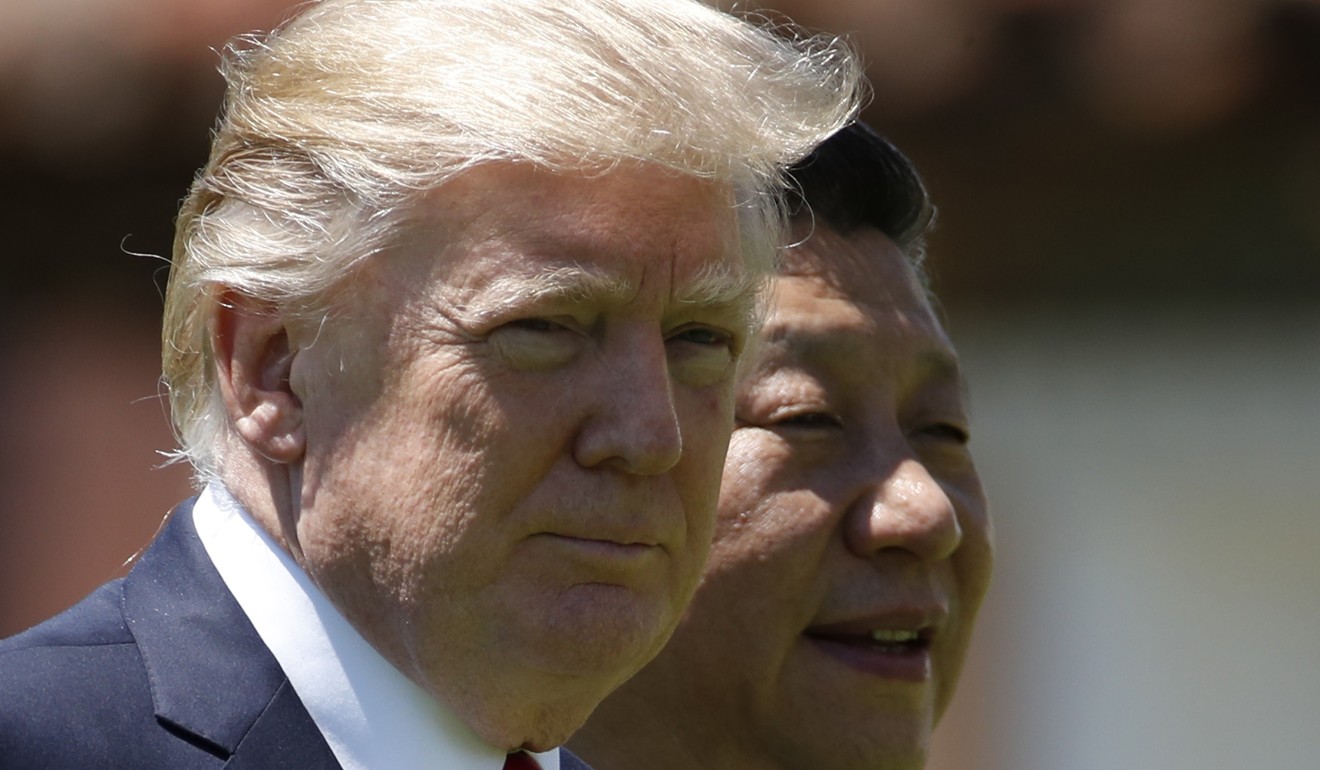 Personally both leaders have more goodwill for cooperation than confrontation as they need a stable and cooperative relationship to boost their domestic status.
But finding solutions on both thorny issues is not easy as they are high-stakes issues for both nations. Efforts to address America's US$340 billion trade deficit with China might mean the creation or loss of tens of millions of jobs and the North Korea issue is about war and peace between the world's most ideologically and geopolitically opposed adversaries.
Now, US-China relations and the personal relationship between the two leaders themselves face a real test.
To be sure, the Trump-Xi bromance forged in Florida is reminiscent of the rapport Xi established with Barack Obama at Sunnylands in 2013, which also did not bring about any significant improvement in relations during Obama's second term in office. ■
Cary Huang, a senior writer with the South China Morning Post, has been a China affairs columnist since the 1990s