The fanfare surrounded a gathering of 2,287 hand-picked delegates, representing 89 million party members from 31 provinces and nine state agencies – from state-owned enterprises to the People's Liberation Army.
But as the 19th National Congress of the Communist Party got under way at the Great Hall of the People in Beijing, even official media outlets like China Daily made little secret of the fact that the twice-a-decade event was really a one-man show, the English language newspaper even adding a section to its website titled "Xi's Moments".
The 'congress' is more of a well-scripted political ceremony; the outcome of the weeklong gathering is clear even before its close: strongman leader Xi Jinping will emerge with an even stronger grip on the nation.
In a keynote speech to open the session on Wednesday, Xi, state president and party chief, declared the China Corp under him was embarking on "a new journey in a new era, with new thinking and new accomplishments".
Yes, the congress marks the advent of a new era – one that resurrects "strongman" politics resembling the rule of Mao Zedong.
WATCH: Xi Jinping outlines China's future
Many observers believe that five years ago the decision to opt for Xi's leadership was a result of a trade-off between the party's two most influential factions – the Shanghai faction led by former president Jiang Zemin and the China Youth League headed by then retiring leader Hu Jintao.
In the past five years, Xi has used his anti-graft and moral rectification campaigns to arrest declining confidence and trust in the party and gain personal popularity. Meanwhile, Xi has also used the campaigns to sideline his competitors, using political purges against both Jiang and Hu's men.
Xi has now become "China's chairman of everything", having dominated policymaking in virtually every area, from politics, economics, diplomacy and security, to his hands-on leadership in a dozen newly created central leading groups that bypass cabinet ministries.
The congress will endorse his centralisation of power in years gone past and his further efforts in years to come.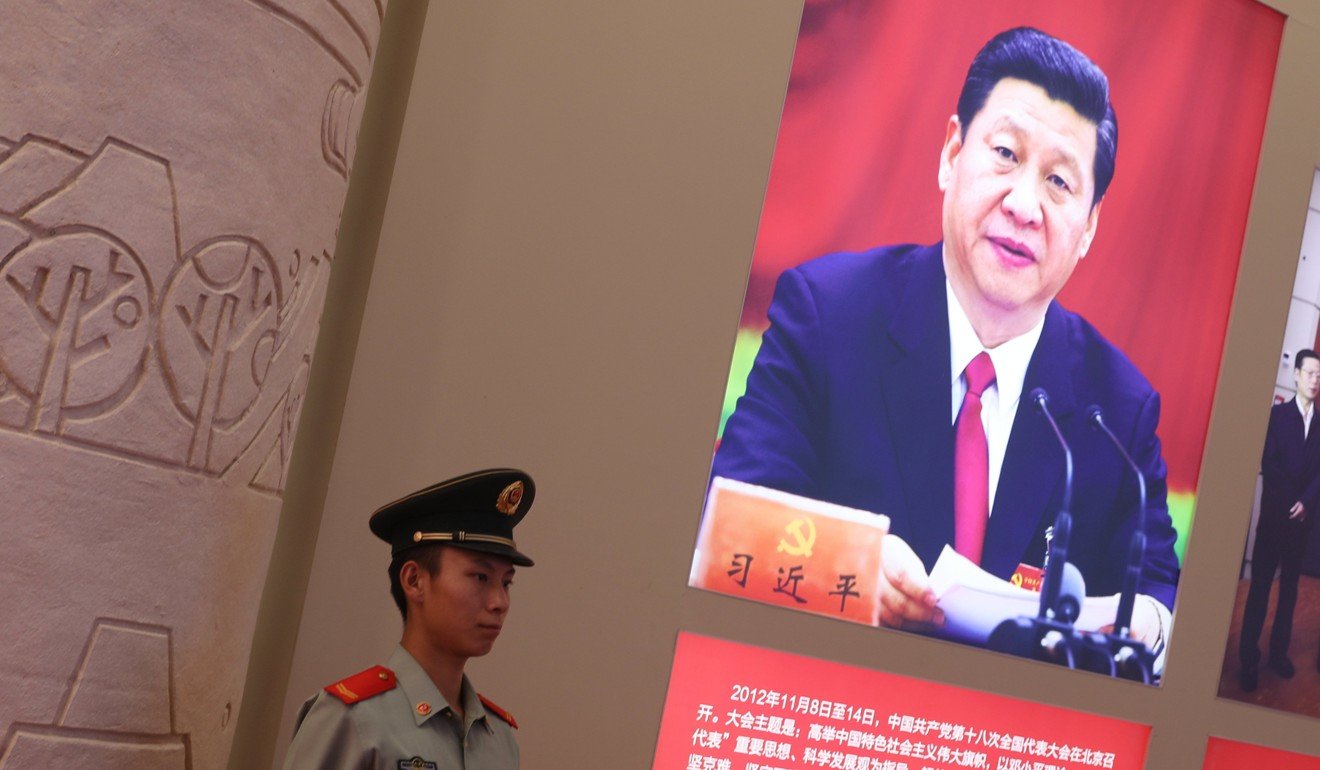 First of all, the congress will feature an unusually large reshuffle of personnel. Five of the seven-man Politburo Standing Committee members – all except Xi and Premier Li Keqiang – will step down, having reached the compulsory retirement age of 68. There will be 12 vacancies in the 25-member Politburo and a large number of the seats in the 205-strong Central Committee will be up for grabs. With Xi's grip on power, many of his allies will be elevated to top positions.
Most importantly of all, the congress will amend the party constitution to enshrine Xi's thinking as party and state dogma. This development might also mark the death of two most important party institutions – its system of ensuring orderly power successions and the "collective leadership" which has underpinned China's relative political stability and economic boom in the years since 1989.
With the recent removal of Chongqing party chief Sun Zhengcai, one of the two youngest Politburo members groomed to succeed Xi and Li in 2022, Xi has effectively scrapped the power succession system, initiated by late paramount leader Deng Xiaoping and followed by his two successors, Jiang and Hu. Under that arrangement, China has experienced two orderly power transitions – Jiang-Hu in 2002 and Hu-Xi 2012.
WATCH: Xi Jinping calls for greater efforts from the party faithful
With his godlike status, Xi will probably continue to rule even after his second five-year term ends in 2022, though perhaps under a different title.
However, Xi's singularly ruthless effort to concentrate all power in his own hands at the expense of a collaborative power-sharing model agreed by the whole establishment will hurt the interests of many party elites and thus meet strong resistance. It could also trigger a public backlash.
While the party propaganda machine has been mobilised to propagate the need for, and rally public support behind, a "charismatic autocracy", beware: Xi and China are taking a big gamble. ■
Cary Huang, a senior writer with the South China Morning Post, has been a China affairs columnist since the 1990s