Five years ago when China completed its once-a-decade power transition from the president-premier combination of Hu Jintao and Wen Jiabao to the current Xi Jinping-Li Keqiang leadership at the 18th congress of the ruling Communist Party, state media scrambled to trumpet the country's power succession system.
Calling it similar to the historical "abdication system" – under which China's emperors voluntarily handed power to chosen members of the next generation, an article in the party magazine Seeking Truth said the system had proved more successful than the democratic one of developed nations, which was flawed by frequent changes of leader and ruling parties, and was superior to the hereditary rule of developing nations in the Middle East and Africa, which featured lifelong tenure.
However, the just-concluded 19th party congress has declared the death of this system, with Xi Jinping not following tradition by naming possible successors to the Politburo Standing Committee, the innermost circle of power. There was no indication about any alternative option, and many observers believed the change opened the door to the possible resumption of "lifelong tenure" for Xi, a system last seen under Mao Zedong's rule.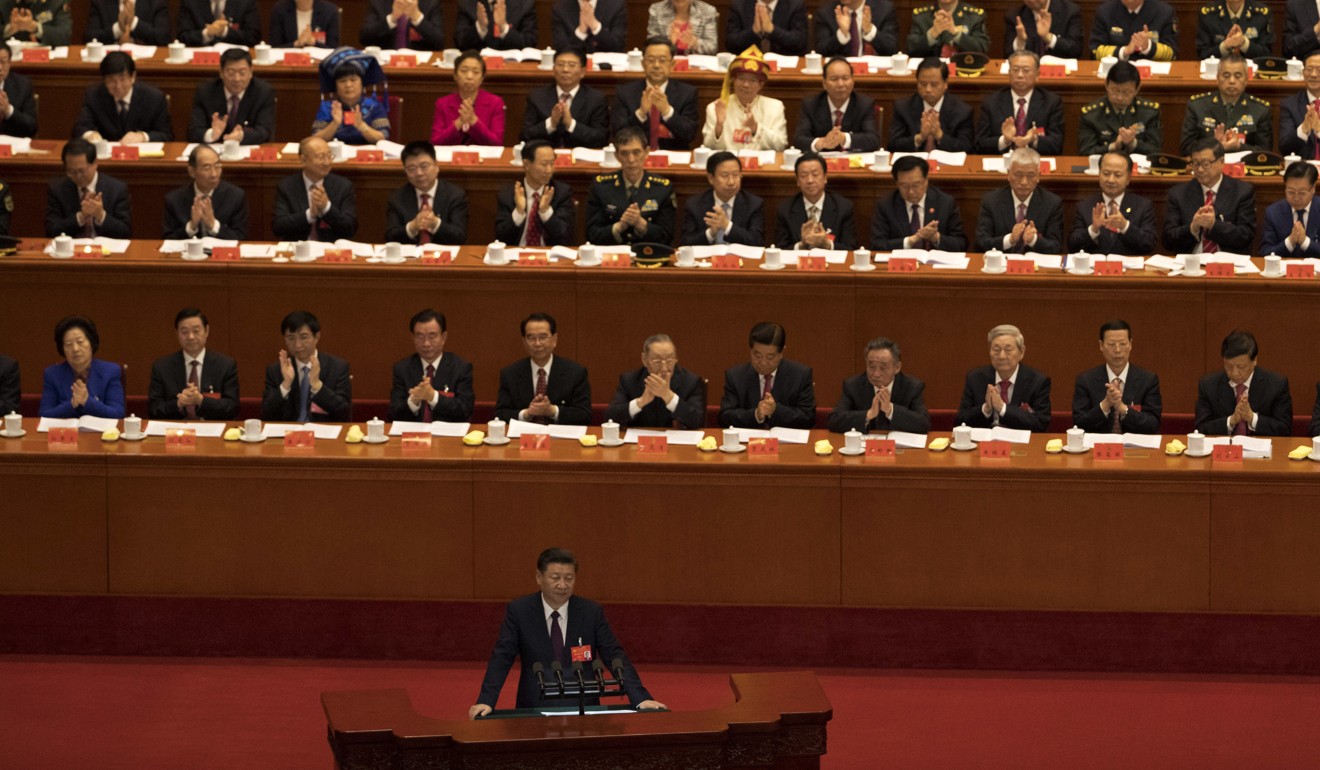 Under the accepted arrangement, two designated successors, former Guangdong party chief Hu Chunhua and Chongqing party boss Sun Zhengcai, should have been elevated to the Politburo Standing Committee to prepare them to succeed Xi and Li at the 20th party congress in 2022. The two were both born in the 1960s, making them eligible to take up two five-year tenures at the helm in 2022, as party rules set a compulsory retirement age of 68.
However, Hu remains in the lower-ranking Politburo while Sun was ousted abruptly just before the congress.
Besides Hu, there are two other Politburo members who were born in the 1960s – Chen Miner and Ding Xuexiang, both close allies of Xi. However, it would still be a break from established practice if they were selected to succeed Xi and Li at the 20th congress, as such an arrangement would exclude them from a well-prepared five-year apprenticeship in the standing committee. Xi and Li joined the standing committee in 2007, before their rise to the top in 2012. Before them, Hu Jintao and Wen served on the committee before succeeding Jiang and Zhu Rongji, the premier.
With his elevation to an almost godlike status – his name and political thought have been enshrined into the party's constitution and he has created a new leadership line-up filled with close allies, many observers believe Xi is likely to continue to lead beyond 2022, either by staying in office or from behind the scenes, as he pushes his vision of leading China to "national rejuvenation" by mid century.
Some historians have said that there has never been such as thing as the "abdication system", since all emperors have been forced to yield power. Rather, China's history of power succession has been full of tragedy, with dramatic stories of court plots, murders of siblings and royal families, and civil wars.
Succession has also proved not an easy task under communist rule either. In the first four decades under Mao and then paramount leader Deng Xiaoping, all power succession arrangements failed and ended in deep internal divisions and bloody purges.
As the current leadership has now scrapped the quarter-century-long succession system, initiated by Deng and agreed to by all those who followed, Xi faces the task of creating a new one that better fits China's new condition.
But since Xi has shown little interest in the kind of intraparty democracy initiated by Deng and followed by his two successors Jiang and Hu Jintao, and as Xi has squarely rejected western-style democracy, he will have to handpick his successor by himself.
Party history however also shows the failure of all such previous attempts, whether it was Mao's selection of Liu Shaoqi, Lin Biao, Wang Hongwen and Hua Guofeng, or Deng's designation of Hu Yaobang and Zhao Ziyang. All failed and ended in tragedy.
With the end of an orderly power succession mechanism, Chinese politics will only become more uncertain and unpredictable in future, as internal power struggles will inevitably intensify until new political institutions are established. ■