Taiwan's cosying up to Trump could spark a China-US war
Taipei seems happy to exploit Sino-American tensions for its diplomatic struggle with Beijing. Perhaps it should cast its mind back to the 1960s – when the US openly debated nuclear war over its islands
As the confrontation
between the United States and China escalates,
Taiwan
is being pushed back to the top of the agenda in American foreign policy circles.
And, for its part, Taipei seems keen to exploit this rare opportunity to strengthen its ties with the US, its most important protector, to boost its international standing, which has suffered major setbacks recently due to its diplomatic struggle with Beijing.
In his landmark speech that signalled a fundamental shift in
US policy on China
, at the Hudson Institute on October 4, US Vice-President Mike Pence took a forceful line on Taiwan, as he criticised efforts by Beijing to lure away the island's diplomatic partners and force foreign companies to stop referring to it as a country.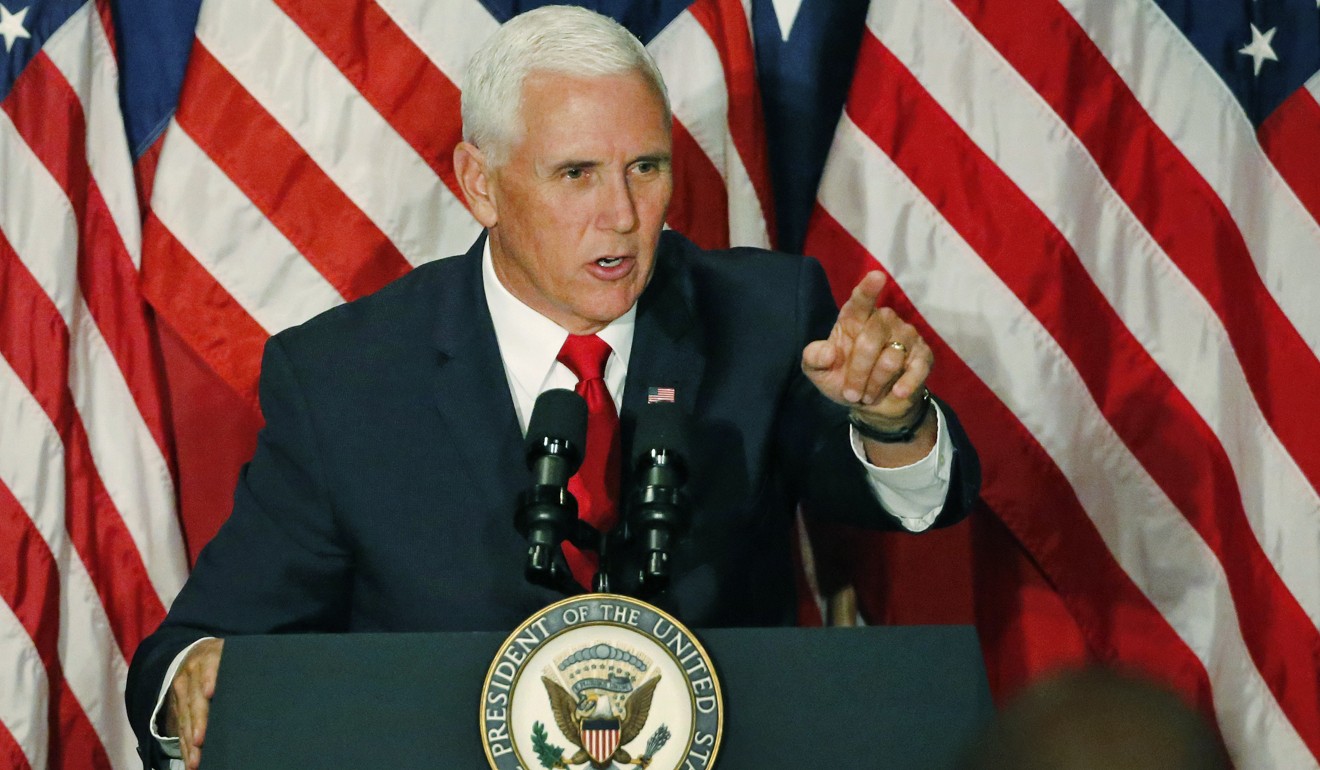 Pence also praised Taiwan's democratic development and criticised China's authoritarian rule. "Taiwan's embrace of democracy shows a better path for all the Chinese people," he said.
Days later, Taiwanese President
Tsai Ing-wen
used a speech at the National Day celebrations in Taipei to echo Pence's rebuke to Beijing. Tsai said: "Our democratic transition lightens our dark past and provides a ray of light in the dark night for all those seeking democracy."
Beijing is increasingly squeezing Taiwan's international space. The island republic has lost five diplomatic allies since Tsai came to office in May 2016, and now has formal ties with only 17 small nations. But the more Beijing squeezes, the more support grows in Washington for the democratic, self-ruled island. President
Donald Trump
has signalled his determination to challenge Beijing's cherished "one China" principle that underpins stable US-China relations vis-à-vis Taiwan. As president-elect, Trump shocked the world by having a phone conversation with Tsai. And now, as president, Trump has surrounded himself with a team of pro-Taiwan advisers and aides in the White House, the State Department and the Pentagon. Among these are National Security Adviser John Bolton, who has suggested the US consider shifting diplomatic recognition back from Beijing to Taipei. Pence's remarks about Taiwan also challenged the "one China" policy – a policy Washington has been committed to since it established diplomatic ties with Beijing in 1979.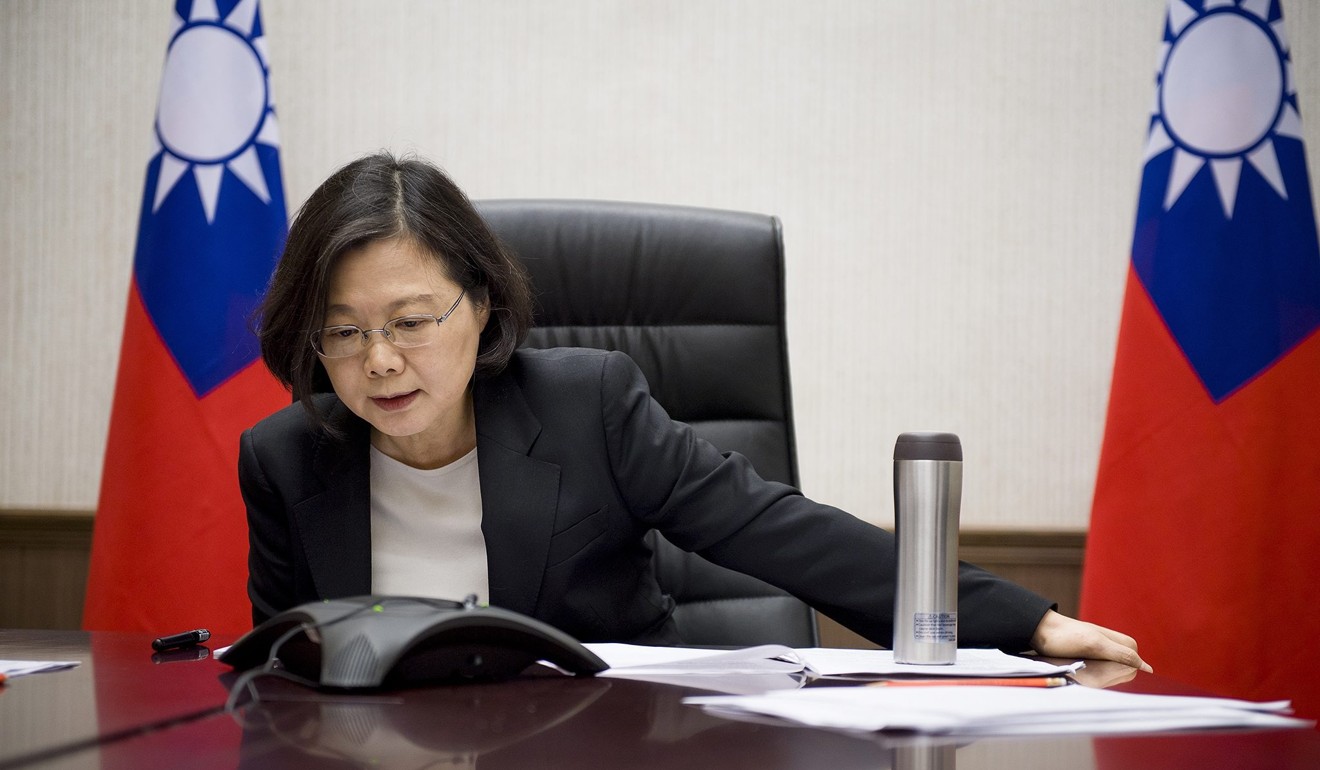 This year, Trump signed into law two pieces of pro-Taiwan legislation, both of which received overwhelming support in the Senate and House of Representatives. The National Defence Authorisation Act calls for the upgrading of military support to Taiwan, while the Taiwan Travel Act encourages more mutual visits by cabinet-level officials. Both pieces of legislation challenge the "one China" policy.
Washington and Taipei have much in common in ideology, values and beliefs as they are both free democracies, the most vibrant in the world and one of the most vibrant in Asia. They also share grievances with Beijing. For instance, in their speeches, both Pence and Tsai accused Beijing of interfering in elections. Tsai's Democratic Progressive Party is facing a tough battle at the upcoming local elections in November, which coincide with US midterm elections.
Economically, Taiwan will be the loser as it will be caught in the crossfire of the escalating US-China trade war and other conflicts between the world's two largest economies – which also happen to be Taiwan's top trade partners and export markets.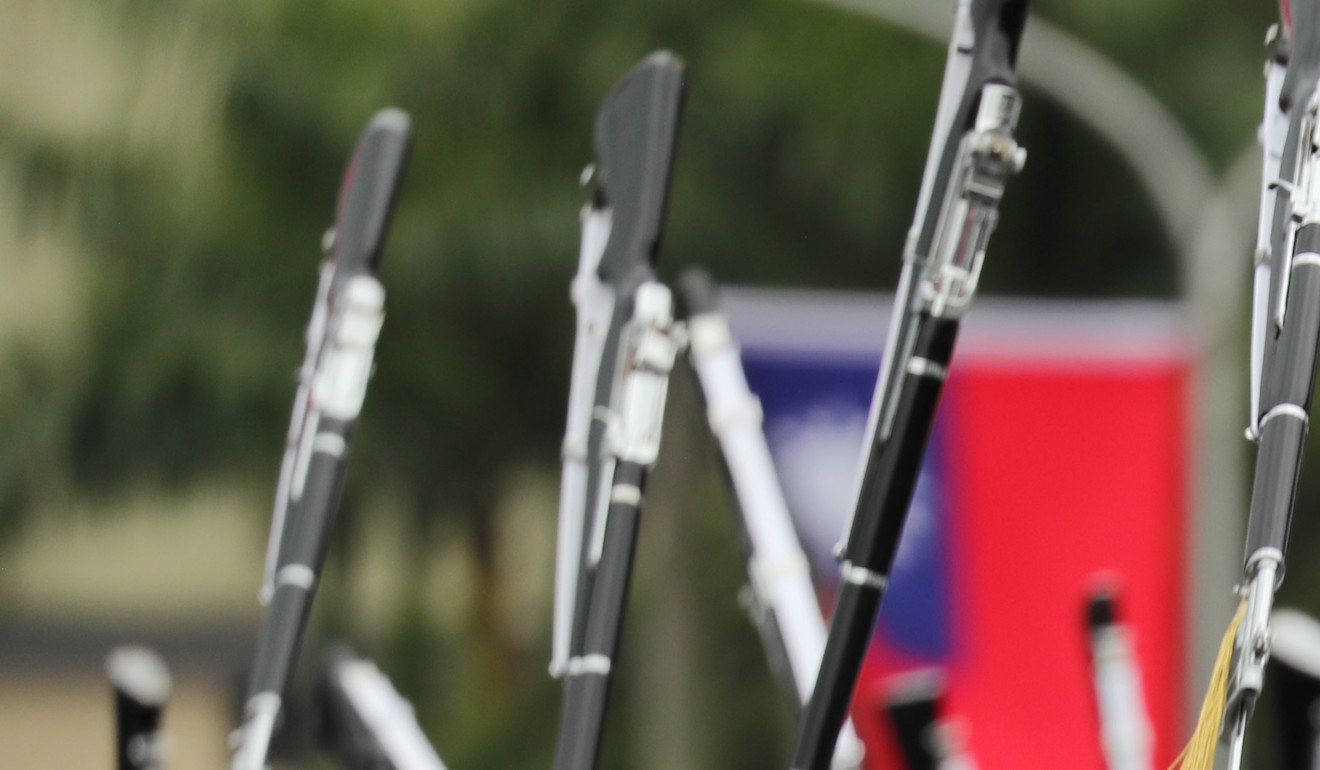 However, politically, diplomatically and strategically, Tsai's government might consider this a price worth paying in return for support in both the White House and Congress, as this might help in balancing Beijing's diplomatic pressure.
This is not the first time Taiwan has become a central issue in US-China relations. In the 1960 US presidential debate, John Kennedy and Richard Nixon traded barbs over whether America should launch a nuclear war against China to protect the tiny islands of Matsu and Quemoy, or Kinmen, in the event of a communist invasion.
Trump might now see Taiwan as an increasingly valuable point of leverage over China, but Beijing will make no compromise on this politically most sensitive issue as it considers Taiwan a "core interest".
As the US and China drift dangerously towards direct conflict, Taiwan should be cautious. The narrow Taiwan Strait could be the flashpoint that sparks war between the world's most powerful nations. ■
Cary Huang, a senior writer with the South China Morning Post, has been a China affairs columnist since the 1990s