A tariff war truce, declared by President Donald Trump and President Xi Jinping at the end of their summit in Buenos Aires, Argentina, last weekend, could help de-escalate the months-long, spiralling trade spat between the world's two largest economies.
While the agreement not to introduce new punitive tariffs may have opened the door to further talks, it will still be a challenge for negotiators to craft a comprehensive solution to a host of simmering issues within the 90-day ceasefire period. That is why Trump, despite talking up the results of the summit, threatened more punitive tariffs if the sides could not reach an agreement on time.
Obviously, Beijing is more eager to reach a deal and thus made major, one-sided compromises to meet US demands. American officials revealed that Beijing submitted a three-page document in which Chinese negotiators had subdivided 53 "structural issues" raised by the US into 142 items, and classified them as either "agreeable for mutual concession", "negotiable" or "unacceptable".
Based on the available information, we can break down most of the issues into these three rough categories.
The first category includes Beijing's promise to buy a "very substantial" amount of agricultural, energy and industrial goods from the US. The White House has revealed that China agreed to buy US$1.2 trillion worth of US products.
It is easy for the Chinese to resume buying items they had essentially stopped importing in recent months, including soybeans, crude oil, and sorghum. No one doubts China's goodwill in taking actions to reduce the huge trade imbalance between the two countries.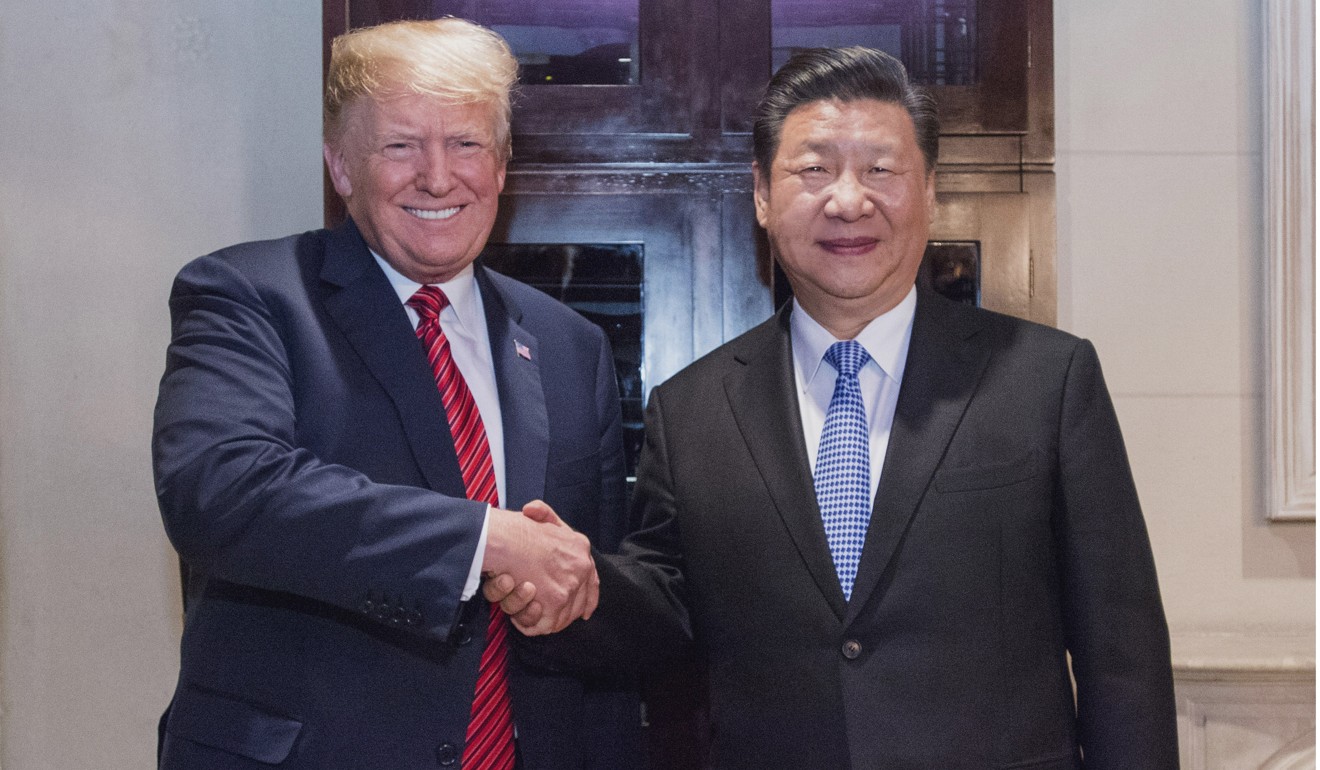 Beijing is more than happy to do what it had wanted to do anyway, such as ban exports of the opioid fentanyl and approve the long overdue Qualcomm-NXP merger. These efforts have served China's own interests.
The second category of things the Chinese are willing to discuss includes structural changes with respect to forced technology transfer, intellectual property protection, non-tariff barriers, cyber intrusions and cyber theft, and market access. China's leadership has the political will to solve most of these market-unfriendly problems, which are hurdles to the country's economic transformation, to move away from an unsustainable model driven by state-led investment and exports to one mainly fuelled by innovation, services and consumption.
Beijing will agree to speed up market opening in a number of industries that should have opened up under its WTO membership.
These areas include services, telecommunications equipment, automobiles, agriculture and biotech.
Beijing hopes that such market opening will help address US concerns on forced technology transfer and IP protection. China has long promised to enhance the IP court system and introduce punitive damages for IP violations. But the lack of rule of law in China could make the implementation of such reforms very difficult, as such efforts are likely to meet strong resistance from politically powerful vested interests.
The third category comprises items that are non-starters for the Chinese as they relate to core systems of China's party-led and state-dominated capitalism, such as preferences and subsidies for state-owned enterprises (SOEs) and its aggressive industrial policy, including "Made In China 2025".
Beijing has shown no political will or appetite to make concessions in this regard.
Since he came to office, Xi has prioritised his "reform" endeavour by pledging to make SOEs "bigger, stronger and better" state champions, with the aim of creating conglomerates capable of competing globally.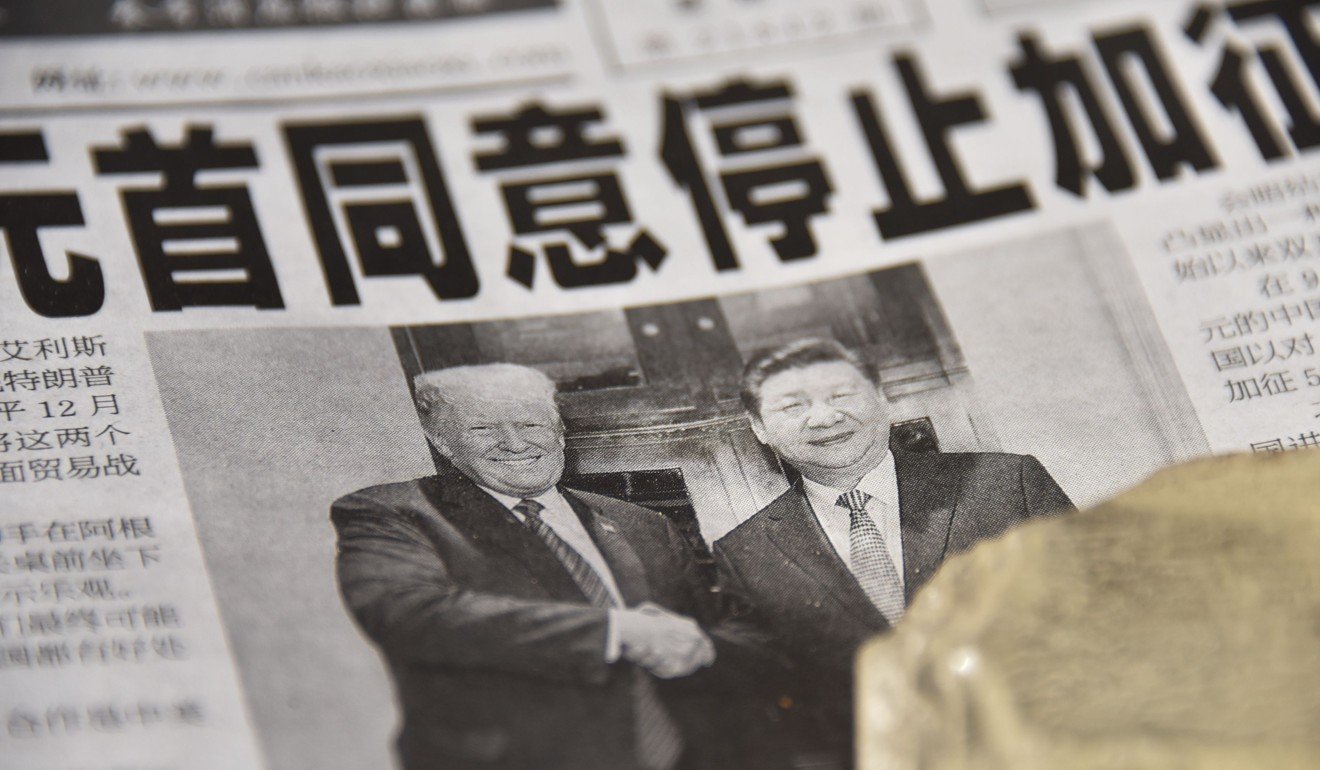 Xi has said on many occasions that the role of SOEs and state capitalism must be strengthened, not weakened, as they are cornerstones of the communist authoritarian system. Maintaining such a political system is neither negotiable nor tradeable.
While global markets might get short-term relief from the tariff deal, the longer-term uncertainty remains given the wide gap between the two sides on a number of issues.
Economic problems between countries can be solved amicably, as seen with the tensions in the 1980s between the US and Japan, which now have a close security alliance.
But the summit did nothing to address the strategic aspect of the rivalry between the world's chief political adversaries – the leading free democracy and last major communist-ruled nation – as described by US Vice-President Mike Pence in his recent era-defining policy statement.
And that can mean only one thing: the US-China confrontation is here to stay. ■
Cary Huang, a senior writer with the South China Morning Post, has been a China affairs columnist since the 1990s