Xi Jinping's biggest headache isn't Hong Kong. It's the price of pork in China
Rocketing food prices make a mockery of Xi's 'Chinese dream' and threaten widespread discontent
The Communist Party's policies contributed to the crisis by shifting imports from the US and Canada to Russia
Perhaps it's no coincidence that we're in the Year of the Pig. Rarely has a single food source played as big a role in the nation's politics as now.
Fears over a year-long outbreak of deadly African swine fever have steadily grown to the point that the topic now dominates the nation's domestic and foreign agenda with talk of "pork politics", "pork economics" and "pork diplomacy".
There's good reason for the fuss. Pork is the principal source of dietary protein for the Chinese, who consume half the world's supplies. Since the virus was discovered at a farm not far from China's border with Russia in August last year, it has spread to all 31 mainland provinces and up to 200 million pigs – nearly half the number in the country – have either died from the disease or been culled.
The epidemic has caused prices to rocket, leaving a number of casualties in its wake. First up is the economy; the country's pork industry contributions to the national economy are estimated to be US$128 billion.
But an even bigger worry for those in Beijing's corridors of power is the effect the rising prices are having on living costs – especially at a time when the US-China trade war and the depreciation of the yuan are already pushing up inflation.
Pork, as the biggest single consumer goods item in the consumer price index (CPI) basket, is a key player in inflation. It accounts for 10 percentage points of food prices and more than three percentage points overall in China's CPI. That is why the 46.7 per cent year-on-year jump in pork prices in August pushed the CPI to a 20-month high of 2.8 per cent last month. The price of pork was responsible for more than 100 basis points, and more than one third of the headline inflation figure last month, according to data released by China's National Bureau of Statistics on Tuesday.
What's more, when pork prices rise, they drag other foods with them. The prices of chicken, beef and lamb are also now soaring, as consumers seek more affordable meats as substitutes.
In turn, the rising cost of living weakens consumers' spending power, thereby undermining the government's efforts to restructure the Chinese economy from being overreliant on capital investment and exports to one based on private consumption.
Though inflation is, for now, within the government's target of 3 per cent, it will rise significantly in the coming months. The ministry of agriculture has warned that pork prices could rise 70 per cent by the end of the year.
MAKING A PIG'S EAR OF THINGS
Obviously, policy failures have helped to create this crisis. The spread of swine fever into China can be blamed on Beijing's "pork diplomacy" move to shift imports from the US and Canada – two nations free of the disease – to Russia, the worst-affected country in the world.
On September 1, China imposed an additional 10 per cent tariff on US farm imports, resulting in a 72 per cent duty on imported US pork. China also recently cancelled a purchase of 14,700 tonnes of US pork.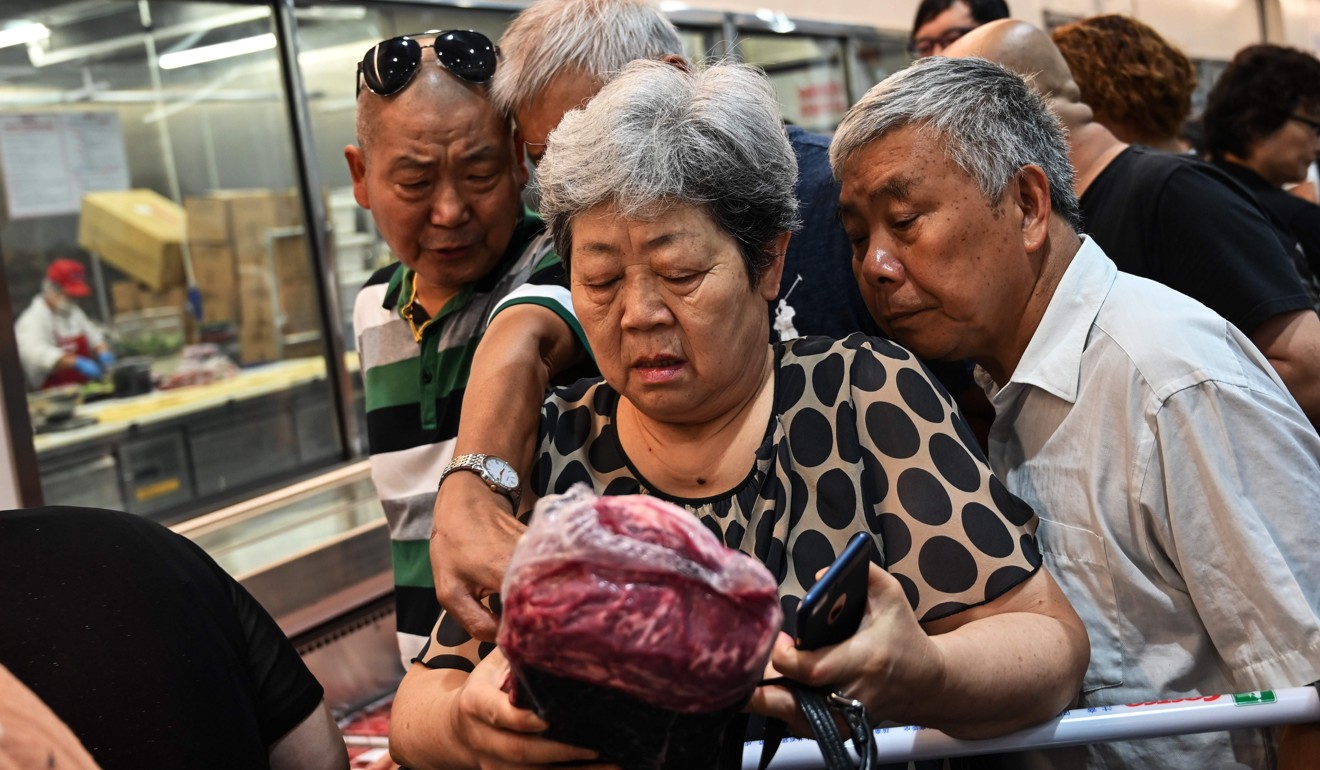 Domestically, meanwhile, Chinese pig farms have been hit by China's tariffs on imported American soybeans as these have made a key food of Chinese hogs more expensive. China has also restricted imports from Canadian piggeries due to Beijing's anger at Ottawa's decision to arrest Huawei's Chief Financial Officer
Meng Wanzhou
, at Washington's request.
Though China is largely self-reliant when it comes to pork supplies, it could ease the supply crunch by turning to either of these two countries. The United States is the world's second-largest pork producer and largest exporter while Canada ranks No 6.
Beijing's mistakes haven't only been geopolitical. A nationwide campaign to increase efficiency and protect the environment by restricting pig breeding to large farms in 2016 resulted in the closure of more than 150,000 smaller farms, cutting short supplies long before the swine fever outbreak took hold.
These mistakes are now proving costly. For years, China has had little problem with inflation as it has been more concerned about avoiding a slowdown in growth. But now economists are warning that the economy faces the spectre of stagflation, in which stagnation in the economy is accompanied by rising inflation.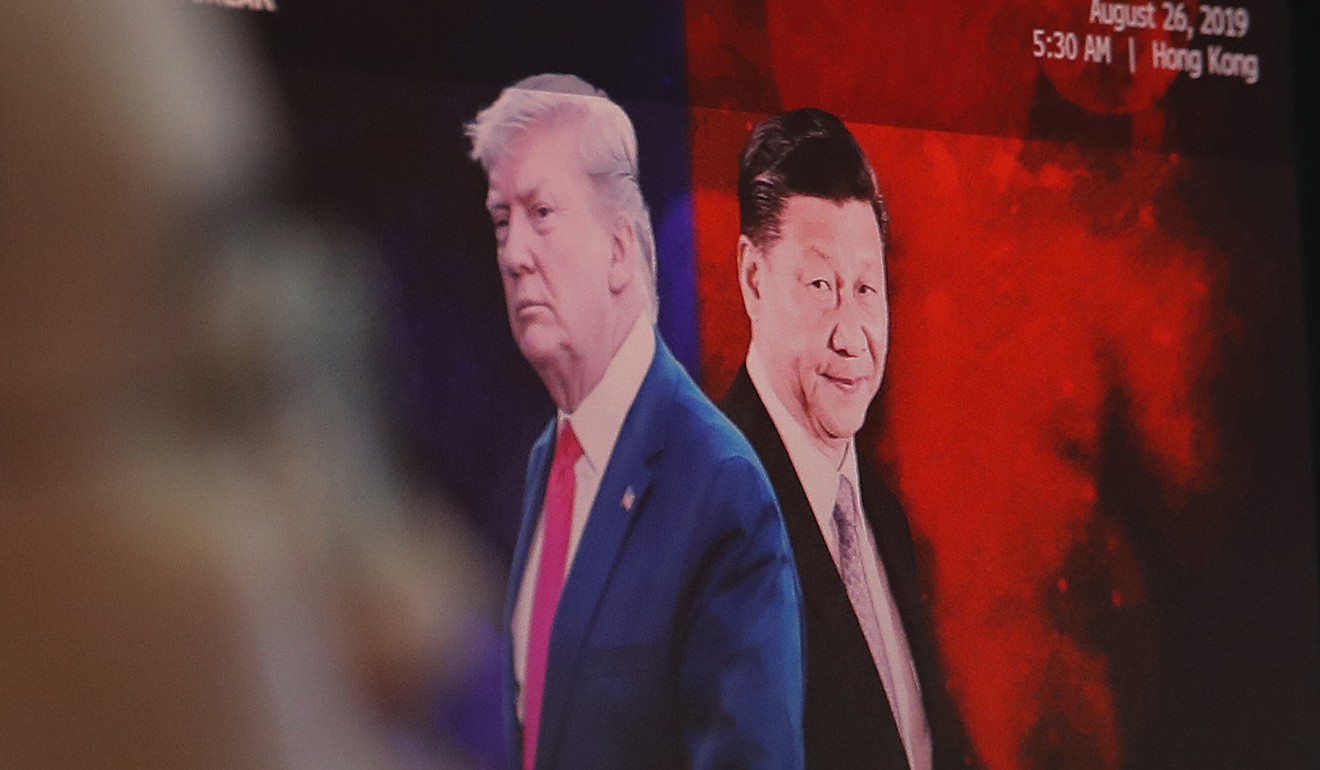 Most economists believe China's economic growth is likely to cool further in the second half of this year, from a near 30-year low of 6.2 per cent in the April to June period. This slowdown will be accompanied by inflationary pressures at just about the worst time possible – as the nation is gearing up to celebrate the 70th anniversary of the founding of the People's Republic on October 1. Chinese President
Xi Jinping
hopes to use the occasion to trumpet the achievements under his leadership, but rising pork prices threaten to ruin all that.
Inflation is particularly harmful for ordinary people on fixed incomes, such as pensioners, those on social security benefits and low-wage families.
Pork price hikes have caused online ridicule and criticism of the government and common wisdom would suggest the issue has the potential to trigger widespread discontent.
Although Xi does not face any electoral pressure, anger over the issue threatens to undermine his authority and trigger resentment against his leadership if he fails to take actions that alleviate the people's pain.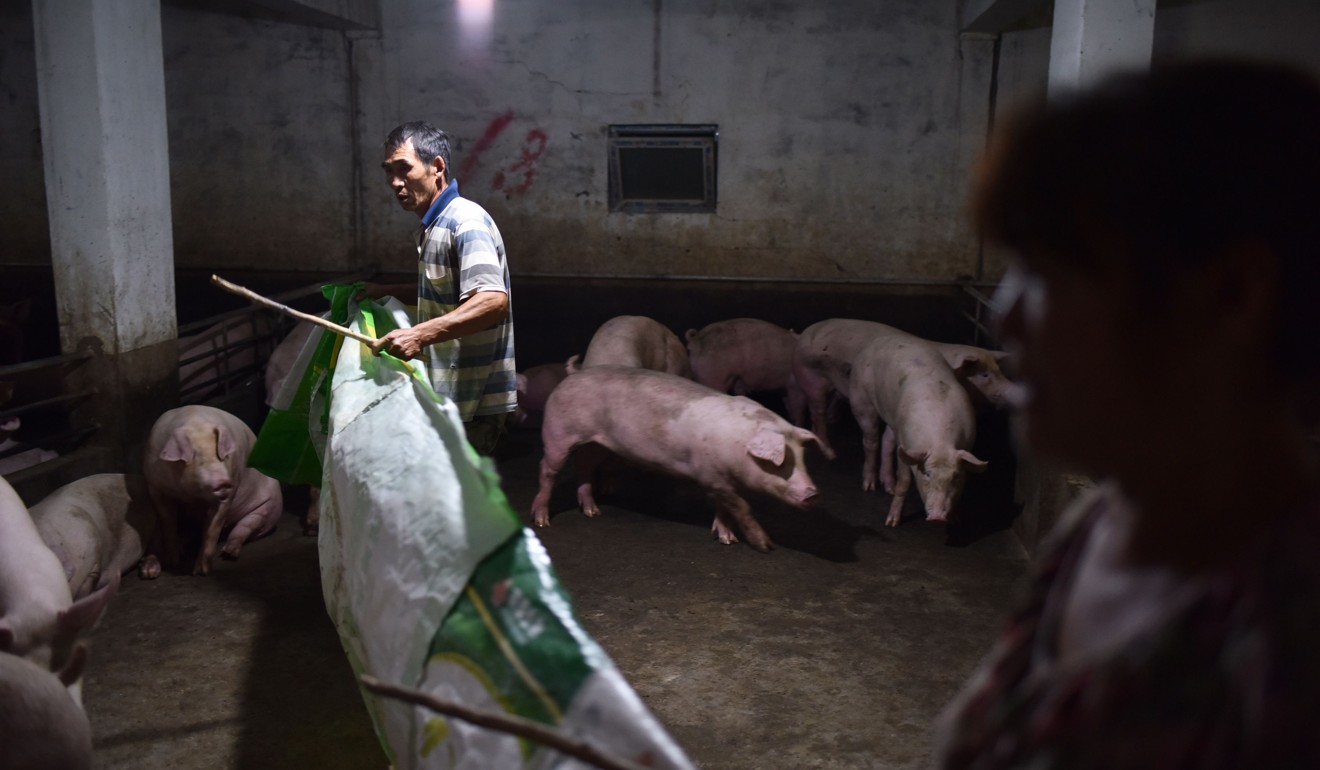 Market stability has been one of the foundations of the legitimacy of the party's rule, with the destructive hyperinflation of the 1940s believed to have played a key role in its 1949 victory over the nationalist government.
Rocketing inflation, this time in the late 1980s, also played a significant part in triggering the nationwide anti-government protests of 1989, which ended with the bloody military crackdown on demonstrators in
Tiananmen Square
.
The pig is a symbolic creature in China. There is a Chinese saying about "eating a big bowl of pork" that symbolises lives that are well-fed and clothed, while the Year of the Pig signifies abundance, prosperity and wealth.
Xi has long championed his Chinese dream of national rejuvenation and his goal of achieving a "comprehensively well-off society" by 2021, when the party celebrates 100 years since its founding.
But all these will become a joke if Chinese find themselves unable to fill their bowls with pork. ■
Cary Huang is a veteran China affairs columnist, having written on the topic since the early 1990s