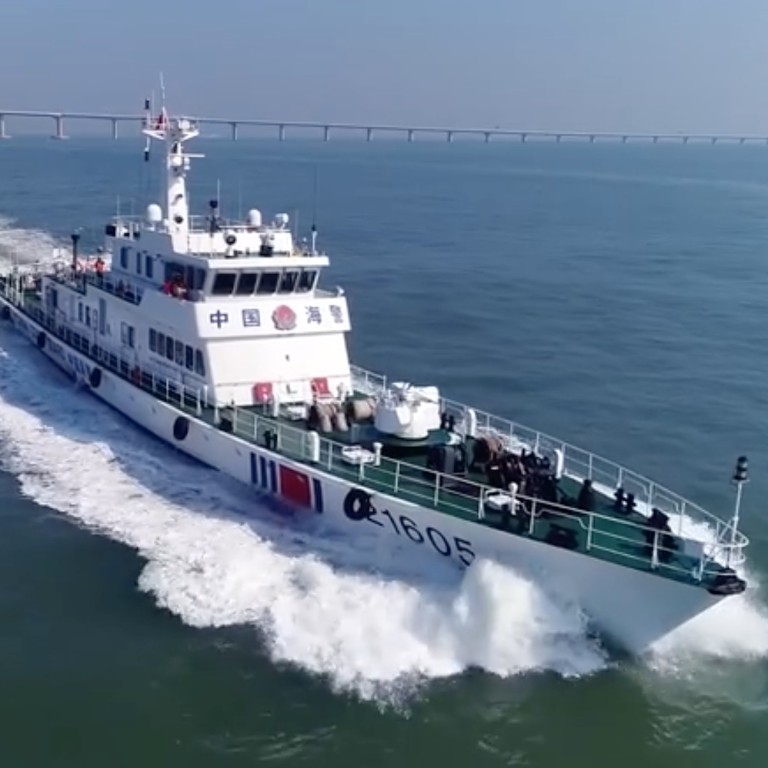 Beijing and Manila need more than coastguard diplomacy to fix South China Sea problems
The first visit by a Chinese coastguard ship to Manila is a milestone moment
But if Beijing is serious about boosting cooperation, it must exercise greater restraint in the contested waters
This week's first-ever visit by a Chinese coastguard ship to Manila can be seen as a milestone in confidence building between two key claimants in the
South China Sea
, but it comes amid growing concerns over Chinese activities in the contested waters.
Since President
Rodrigo Duterte
came to power, the Philippines and China have done much work on their coastguard diplomacy, establishing a two-way consultation mechanism that has convened five times in three years, proposing a joint resource development plan, and establishing a joint coastguard committee which will meet for the third time during the port call.
It is a sign of the visit's importance that it is being led by the Commandant of China's coastguard, General Wang Zhongcai. The five-day visit will include search and rescue and firefighting exercises and goodwill sports competitions. It follows the US coastguard's first visit to the
Philippines
in seven years, in May last year.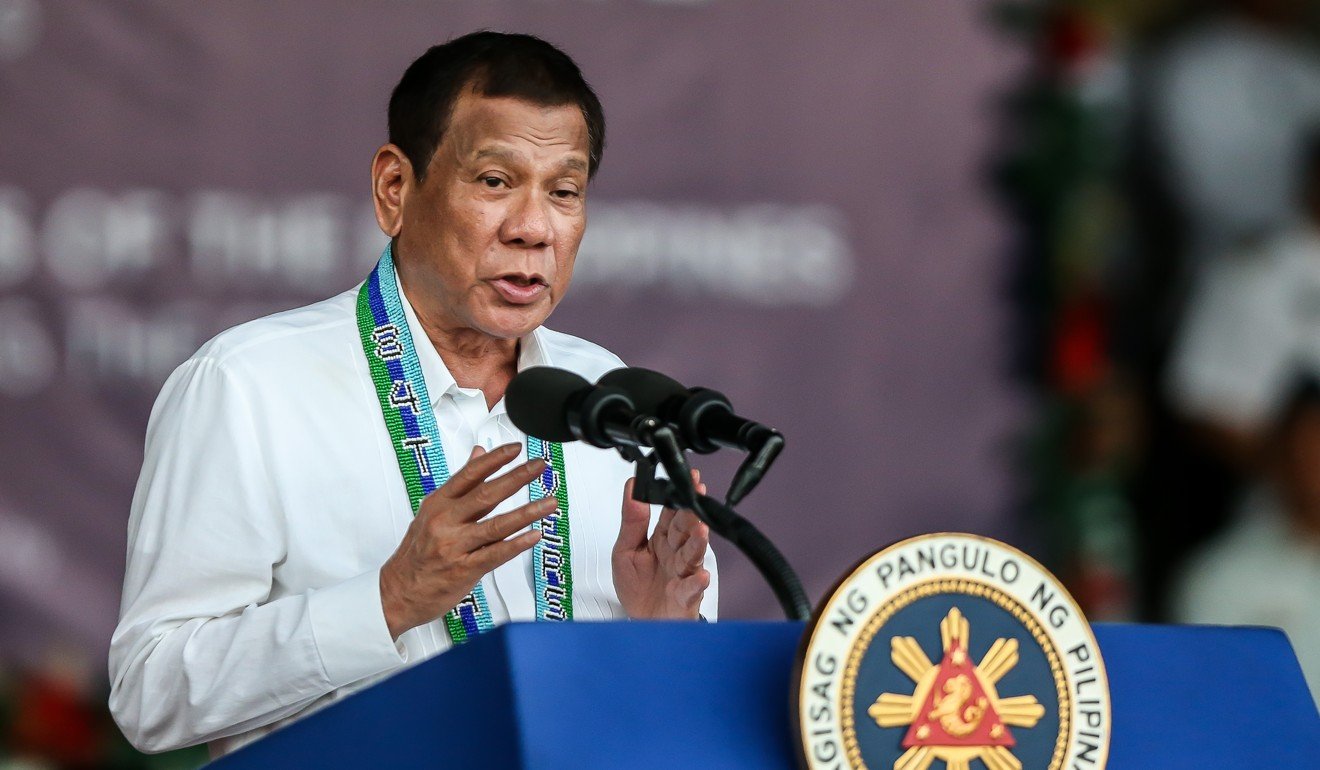 But the Chinese visit comes at a delicate time, with Beijing capitalising on its artificial island bases in the South China Sea as formidable platforms from which to launch sustained patrols to protect its economic and security interests.
Chinese coastguard ships, maritime militias and fishing vessels have increasingly become fixtures in the greater part of the sea and this trend is likely to continue, including in waters closer to neighbouring states, undoubtedly heightening tensions as navies and coastguards of other coastal states also build their capacity.
The Philippines and China understand the stakes, which is why they have invested in coastguard diplomacy. Combating drug trafficking and other transnational crimes, search and rescue, marine environment protection and emergency response are among the agreed areas of cooperation. A hotline to facilitate communication has also been set up.
The two sides have also agreed to conduct exchanges, including high-level visits, port calls and maritime exercises. In May 2017, Manila dispatched 20 coastguard officers for a two-week law enforcement training course in China. In November 2017, the Philippine coastguard's then Officer-in-Charge Commodore Joel Garcia (he is now chief) visited the Chinese coastguard's office in Beijing on the invitation of Director-General Meng Hongwei.
In July 2018, representatives from the Philippine coastguard and the fisheries bureau visited China to discuss maritime patrols and fishing issues. This week's visit thus sustains momentum that has been building since 2016.
As the South China Sea continues to pose irritants to ties, Manila and Beijing are assigning much importance to managing their long-standing dispute.
The two sides see cooperation between their maritime law enforcement agencies as critical to this. The Office of the Foreign Affairs Leading Groups of the Communist Party of China's Central Committee and China's Ministry of Foreign Affairs along with the Philippines' Department of Foreign Affairs took part in the inaugural meeting of the Joint Coastguard Committee.
Improved mutual confidence even led Duterte to welcome China's help in patrolling the pirate-infested waters of the Sulu Sea in 2017.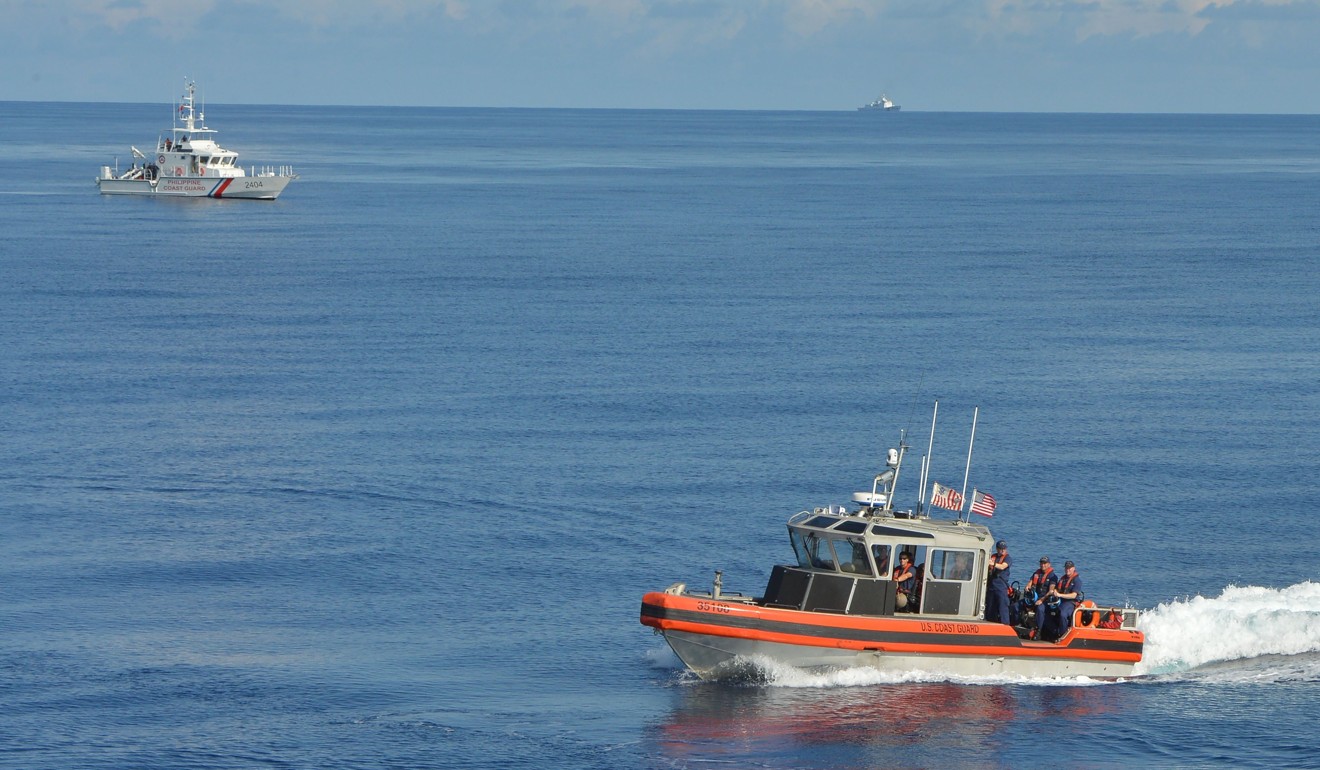 In 2018, a tentative fishing arrangement in Scarborough Shoal was floated with Manila anchoring the proposal from the 2016 arbitral decision which ruled that the feature is a traditional fishing ground for Filipino, Chinese and even Vietnamese fishermen.
Duterte earlier advanced the idea of converting the fishing ground into a marine sanctuary. In July 2019, despite rejecting a joint probe over an incident in the Reed Bank involving a Chinese vessel that endangered the lives of 22 Filipino fishermen, both sides agreed to compare notes with China submitting its findings to Philippine authorities and updating Manila of the actions it had taken.
Because of recent developments, China is expected to invest in making maritime cooperation with the Philippines a showcase of its peaceful dispute management and good neighbour policy.
As Vietnam assumes the chairmanship of Asean this year and coastal states increasingly push back against Chinese incursions and opposition to Chinese reservations in the Code of Conduct negotiations, the bilateral approach can be a fallback option for Beijing.
It can provide some insurance should setbacks in the multilateral arena surface. In fact, China already established a similar bilateral consultative mechanism with Malaysia last year.
But for the bilateral template to succeed, China, as the biggest claimant, has to exercise greater restraint. It has to rein in the unsustainable fishing practices of its nationals, cease from interfering in the peaceful economic activities of other littoral states, and desist from harassing routine resupply missions and necessary repairs and rehabilitation of civilian structures in features occupied by other claimants. These actions, which will largely be carried out by its coastguard, will go a long way in building trust and calming the tempest of the disputed sea.
Lucio Blanco Pitlo III is a research fellow at the Asia-Pacific Pathways to Progress Foundation and an analyst of Asian security and connectivity affairs
Purchase the China AI Report 2020
brought to you by SCMP Research and enjoy a 20% discount (original price US$400). This 60-page all new intelligence report gives you first-hand insights and analysis into the latest industry developments and intelligence about China AI. Get exclusive access to our webinars for continuous learning, and interact with China AI executives in live Q&A. Offer valid until 31 March 2020.