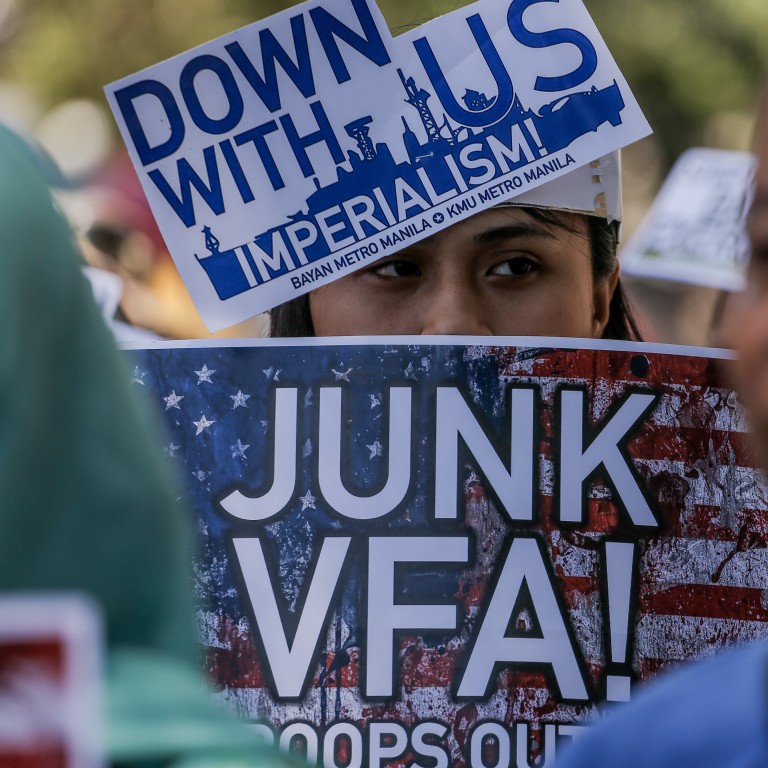 Cambodia, Indonesia, Vietnam: which defence model will Philippines follow as US ties wither?
Withdrawing from its military alliance with Washington could see Manila follow Phnom Penh's example and draw closer to Beijing
But amid maritime disputes and unease over Chinese investments, are Indonesian non-alignment or Vietnamese self-reliance better options?
Over the past 70 years, the Philippines' alliance with the
United States
has involved many twists and turns. Though not without its controversies, it has shown a remarkable ability to adapt to the demands of the times – encompassing traditional security, counterterrorism, disaster relief and maritime exercises.
Until now, the biggest shock to ties came in the early 1990s with the closure of US military bases in
the Philippines
at the end of the Cold War. But President
Rodrigo Duterte
's announcement this month that
he would terminate the two decade-old Visiting Forces Agreement
could represent something bigger: a gradual erosion of the alliance, which will have an enduring impact on both countries' strategic calculus – regardless of how much they might try to play down its effect.
While the move is unlikely to halt US freedom of navigation exercises, it may hamper the American military's ability to immediately respond to incidents in the
South China Sea
, impair its forward deployed presence and undercut its post-war strategic depth.
The unravelling of the US-Philippines alliance and President
Donald Trump
's
dismissiveness towards it
may also engender spillover effects in other key US allies such as
Thailand
and
South Korea
. Alliances have been one of America's traditional strengths. As it rolls out its
Indo-Pacific strategy
, gaining more – not losing one – would play to its advantage. So with the clock ticking on the 180-day transition window before the VFA is nullified, there is still plenty of time to salvage the agreement.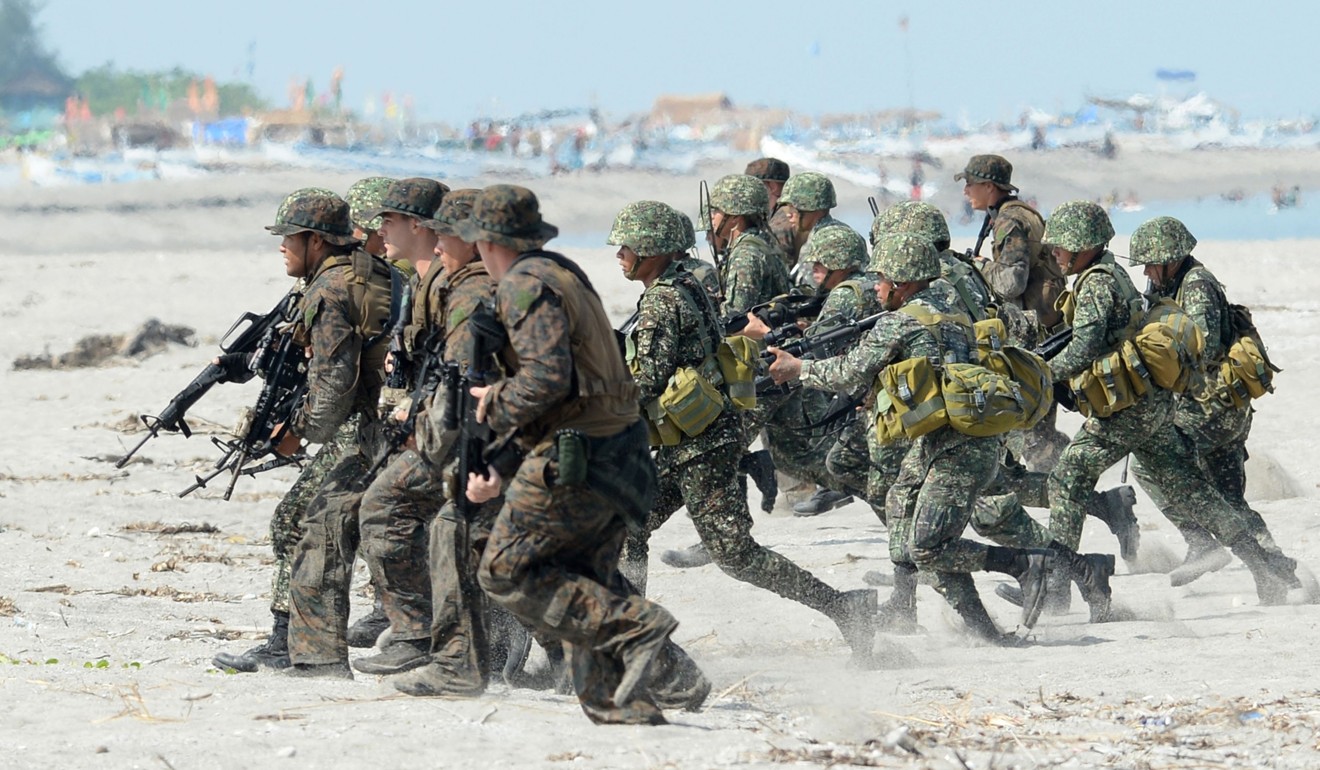 The question now is whether the Philippines wants to. For years, its alliance with the US has been the cornerstone of the country's external defence policy, but a number of recent setbacks have caused some to cast doubt on it.
The departure of the US bases may have emboldened China to occupy Mischief Reef in 1995, but the alliance also failed to deter Chinese seizure of Scarborough Shoal 17 years later. It also did little to prevent Beijing's
massive island building campaign
in the South China Sea even while there was
an arbitration case
into the issue taking place in The Hague.
Yet despite these misgivings, the alliance's benefits cannot be understated. US security assistance from 2016 to 2019, including foreign military financing for defence procurement, amounted to US$554.55 million, according to Foreign Affairs Secretary Teodoro Locsin. And over the next two years, the US plans to spend more than US$200 million to provide the Philippine military with aircraft, training, equipment, and infrastructure, as well as another US$45 million or more in foreign military financing – all of which may be put in jeopardy by an upended VFA.
Diluting down the military alliance could also cause economic relations to suffer. The US is the Philippines third largest trade partner and biggest export market, with Manila enjoying preferential treatment on its exports under Washington's generalised system of preferences tariff system.
These accounted for 16 per cent of the Philippines' US$1.7 billion in exports in 2018, and the country actually enjoys a trade surplus with the US of US$371.98 million. America is also the Philippines' fifth largest investor, third largest tourist market and largest source of official development assistance grants.
But if the alliance is allowed to wither, there are three possible models already present in the region that Manila could pursue: gravitate towards China, as
Cambodia
has; follow
Indonesia
's example of non-alignment; or become more self-reliant in defence like
Vietnam
.
Improved political ties under Duterte's tenure may have set the stage for greater security cooperation between Manila and Beijing, but maritime disputes and a trust deficit when it comes to China will continue to limit this type of interaction.
Thus openings for cooperation that exist within the spheres of counterterrorism, anti-narcotics and
coastguard diplomacy
– see China's donation of arms and ammunition during the 2017 campaign against militants in Marawi, its funding of drug rehabilitation centres in Mindanao and the debut visit of a Chinese coastguard ship to Manila last month – are unlikely to develop into full-blown security cooperation.
The limitations are evident from the unease generated by China's expanding investments in strategic sectors such as the Philippines' power grid, telecoms and other infrastructure – and the locating of these investments near sensitive military facilities like those in Cavite and Clark.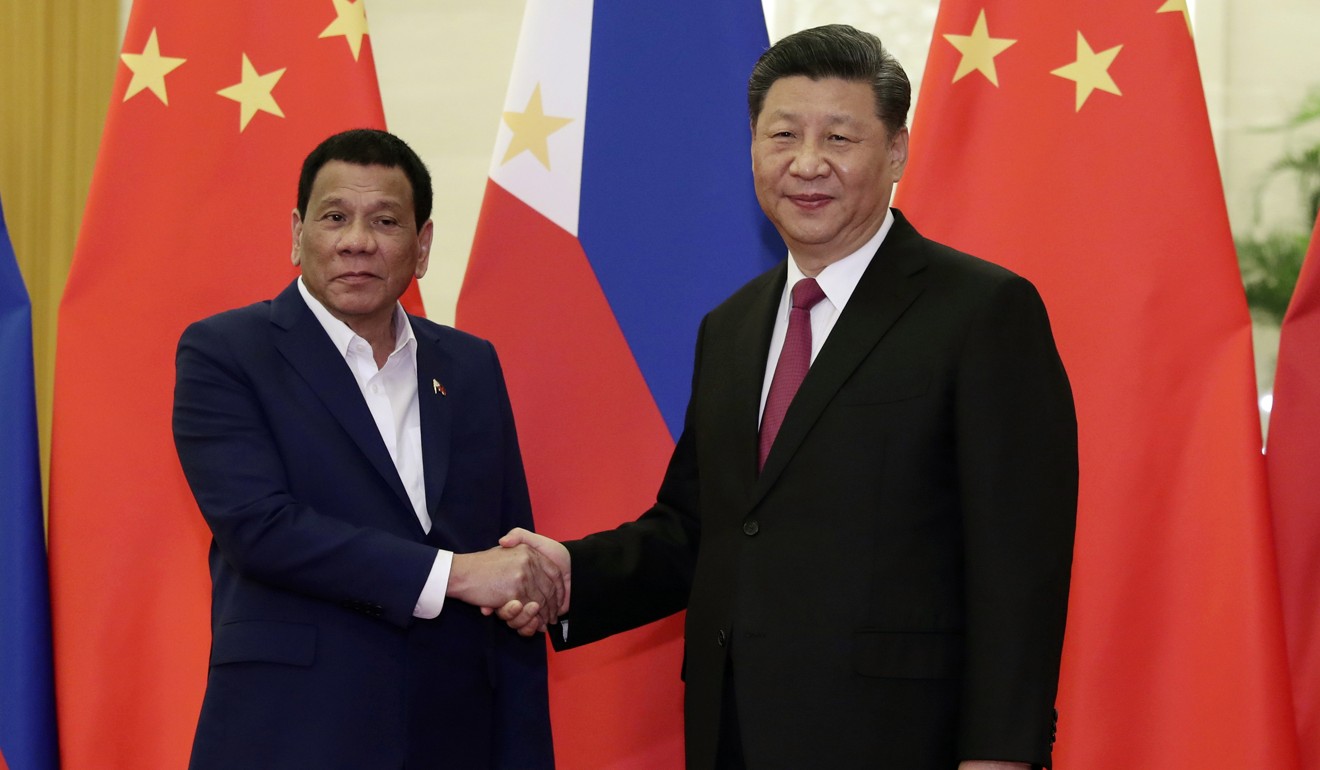 Chinese interest in strategic islands like Fuga in the country's far north and Grande and Chiquita off the former US naval base at Subic have further unsettled some in Philippine defence circles.
But despite the example set by Cambodia – a close China ally and the only Southeast Asian country that is a dialogue partner to the China-led Shanghai Cooperation Organisation – and Duterte's multiple visits to Beijing and Moscow, the likelihood of the Philippines slipping into the orbit of its neighbour to the north remains slim.
Manila's second option of non-alignment, as championed by Jakarta, is something the Philippines has toyed with in the past. It took part in the historic 1955 Afro-Asia Conference in Indonesia's Bandung that helped pave the way for the Non-Aligned Movement and became a fully fledged member in 1993 after the closure of US bases that had hampered its earlier applications to join.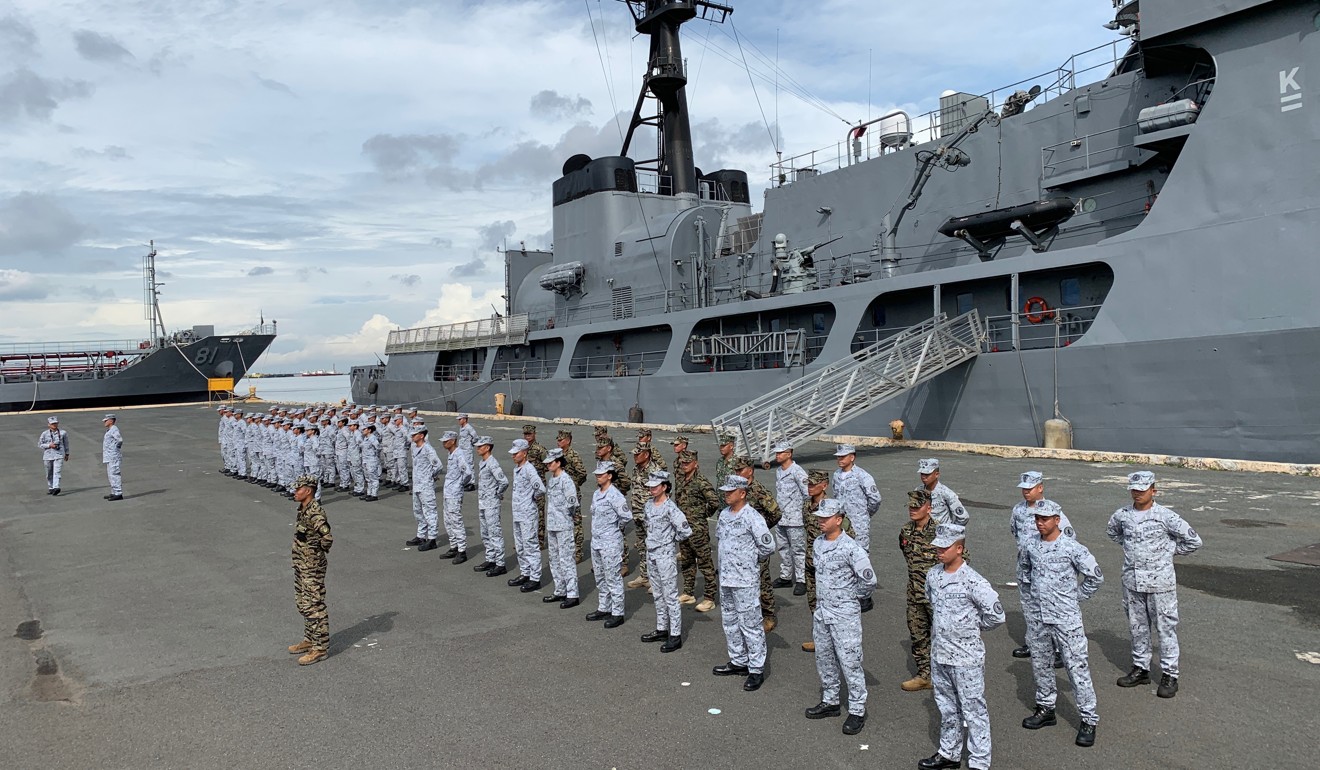 With the end of the Cold War, the movement's relevance faded somewhat, but its repudiation of hegemony and great power politics may yet prove useful amid escalating US-China rivalry – especially as all other member states of the
Association of Southeast Asian Nations
are in the movement too.
The third option would be to follow the example set by Hanoi, whose "three noes" defence policy – no military alliances, no aligning with one country against another and no foreign military bases – has formed the bedrock of its foreign relations for years.
This would be expensive, however, and require a serious reallocation of resources. Manila's defence spending has not exceeded 2 per cent of GDP since 1996 – the level called for in the 2018 Philippine National Security Strategy and which Vietnam exceeds on a regular basis. In fact, in 2018 defence spending accounted for just 1.1 per cent of GDP.
The size and deterrent capability of the Philippines' navy and air force would also have to increase, as would investment in maritime domain awareness to better protect the country's territorial waters and exclusive economic zone. Even then, the costs of downgrading the alliance with the US may not necessarily be offset, but at least some of the concerns raised by the Philippine armed forces could be assuaged.
For Washington, allowing its defence ties with the country it once colonised to be diminished could put its entire network of regional alliances on the line. While for the Philippines, a break with the ally it has maintained close relations with ever since gaining independence means entering uncharted waters – and deftly navigating these will be key to its survival in an age when great powers are locking horns once again.