Coronavirus: for China, the economic pain has only just begun
Projections for the first quarter are grim enough, and they don't even paint the full picture
China may look like it has the virus under control, but there will be a sting in the tail of this pandemic
OF all the
harm the
coronavirus
has inflicted, it is the effect on human health that is the most tragic and the most visible. But it is the unfolding economic catastrophe that truly marks this out as different from any natural disaster or pandemic in living memory.
Even now, the final toll can barely be guessed at. Yet some things seem certain already. One of them is that the economy in China, where the
novel coronavirus was first identified
and which for weeks had been the epicentre of the pandemic before it spread overseas, will sustain damage on a historic scale.
This much was made clear in economic figures released on Monday by China's National Bureau of Statistics, which showed that the world's second-largest economy was bucking a decades-long trend of growth to shift into reverse.
All major readings plunged in the January to February period, as economic activity in much of the country came to a halt following the government's extraordinary measures, including the lockdowns of many cities, to contain the spread of the pandemic. Value-added industrial production plunged 13.5 per cent in the two months, compared with a 6.9 per cent increase in December last year. Fixed asset investment plummeted by 24.5 per cent in the same period, compared with an 11.8 per cent increase in December, while private sector investment fell 26.4 per cent and manufacturing investment dived 31.5 per cent. Retail sales shrank 20.5 per cent, while auto sales contracted by 42 per cent in volume terms and 37 per cent in value terms.
The figures raise the possibility not only that China will record its slowest growth in GDP for the first quarter, but also that it might post its first quarterly economic contraction since records began when data for the January to March period is released in mid-April.
China's economic growth has been declining steadily over the past decade. Last year, quarterly growth slowed from 6.4 per cent in the first quarter to 6.2 per cent in the second, and 6.0 per cent in both the third and fourth quarters. At the time, these were the lowest rates since Beijing began to release quarterly data in 1993.
Capital Economics estimated that the latest data suggested China's GDP had contracted 13 per cent during the first two months of the year, while Gavekal Dragonomics projected that GDP for the whole of the first quarter would contract between one and four per cent. Oxford Economics expected first quarter GDP to plunge 5 per cent.
Looking to a full-year horizon, it looks highly likely that annual GDP growth will be thelowest since 1978, when the late paramount leader Deng Xiaoping began China's economic reform. Though it is too early to give a full assessment of China's economic performance for the whole year, given the great uncertainties ahead, a weak first quarter will drag down growth for the full year.
Some economists are already saying that the 2020 annual growth will be lower than the previous record low of 3.9 per cent in 1990. That low point had come about in large part due to the economic sanctions imposed by US-led Western economies after Beijing's military crackdown on the pro-democracy movement in Tiananmen Square the year before.
In a research note on Monday's statistics, UBS said it would be a major achievement if Beijing could reach 3 per cent annual GDP growth this year, regardless of what stimulus measures Beijing took. Oxford Economics forecast full year growth of just 1 per cent.
Such figures will make grim reading for the
Communist Party's
leadership as it neuters its politically most significant and symbolic pledge to double the size of the economy in the decade to 2020.
President
Xi Jinping
has bet his political fate on such accomplishments. He has made his programme to build a "comprehensively well-off society" a central part of his Chinese dream of "national rejuvenation". To realise the vision, China must achieve a minimum of 5.6 per cent growth rate this year.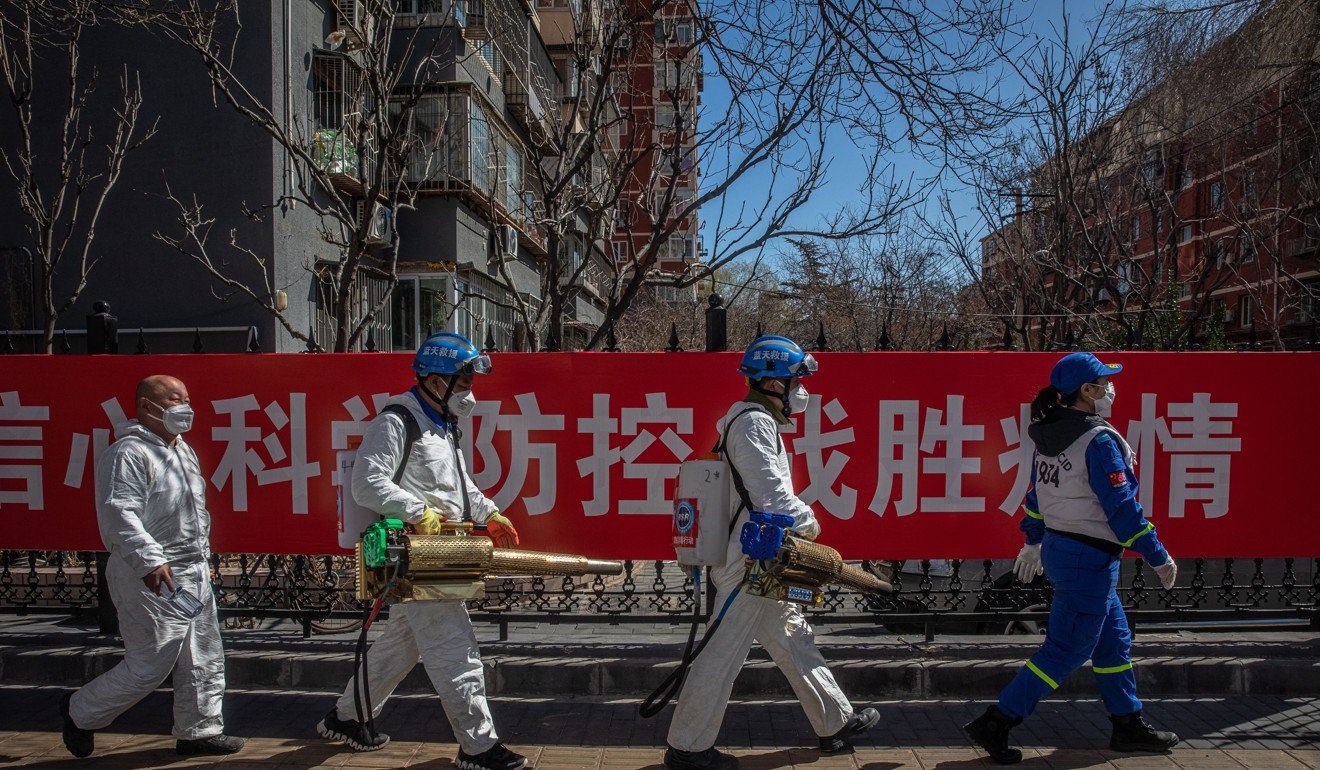 What makes matters worse is that economic risks are mounting, even as the pandemic seems to be abating in China itself (if not the rest of the world).
The full scale of the shock may be worse than these early figures suggest because the lockdowns and other extraordinary restrictions China brought in to fight the virus took effect only from January 23.
What's more, as the pandemic escalates worldwide, the risk that the
virus is imported back into China
is increasing. The return of millions of migrant workers to cities and the resumption of full operations in work places also raises the risk that there will be another wave to the outbreak.
Moreover, the resumption of work might be slower than official surveys suggest. Supposedly, as of mid-March, more than 90 per cent of state-owned enterprises and 60 per cent of small and medium-sized enterprises outside of Hubei province had resumed operation. But the surveys do not take into account what capacity these operations are working at.
In fact, other surveys suggest many migrant workers have not yet returned to work due to travelling restrictions and fears for their health.
And even long after the pandemic abates, business sectors such as hospitality, retail, transport, entertainment and tourism will continue to feel pain. Government restrictions, such as the suspension of major events, will continue and consumers will continue to exercise caution in avoiding crowds and social gatherings.
For China, more than anywhere else, there is a sting in the tail of this pandemic. When the virus first hit, the supply side of China's economy took a massive hit as things like factories were shut down. But now, just as China appears to be recovering from the worst of the health impacts, the spread of the virus to the rest of the world means the demand side of its economy will take a hit. Simply put, even if the factories open back up, they will have far fewer customers to buy their goods.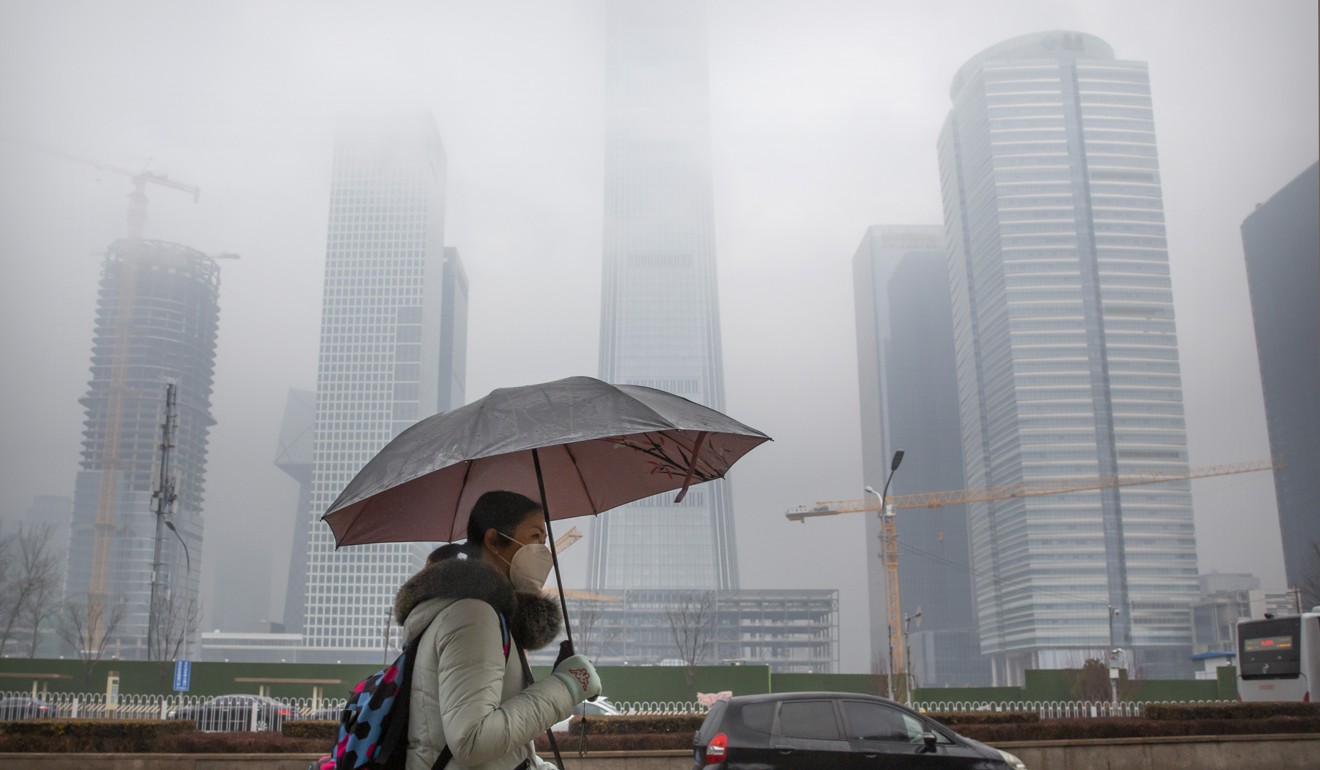 As if all the above was not enough, this unprecedented economic shock is coming at a time when policymakers have far less financial ammunition at their disposal due to the accumulation of debt over the past decade. China's debt has reached a high of more than three times its GDP, a level that has caused problems for many economies in the past. And because this time the shock is on both the demand and supply sides, the government's conventional approach of stimulating demand by relaxing credit and injecting liquidity into the economy might well not work.
As the novel coronavirus and the disease it causes, Covid-19, continue to spread across the world, hopes for avoiding a global recession look increasingly unrealistic. So too do hopes for a short-term V-shaped recovery for the Chinese economy. A U-shaped recovery might be possible, but even the worst-case L-shape model cannot be ruled out.
In short, even if an unprecedented recession can be avoided, the one thing certain about the year 2020 is that it will be the worst for the Chinese economy in living memory. ■
Cary Huang is a veteran China affairs columnist, having written on the topic since the early 1990s
Purchase the China AI Report 2020 brought to you by SCMP Research and enjoy a 20% discount (original price US$400). This 60-page all new intelligence report gives you first-hand insights and analysis into the latest industry developments and intelligence about China AI. Get exclusive access to our webinars for continuous learning, and interact with China AI executives in live Q&A. Offer valid until 31 March 2020.