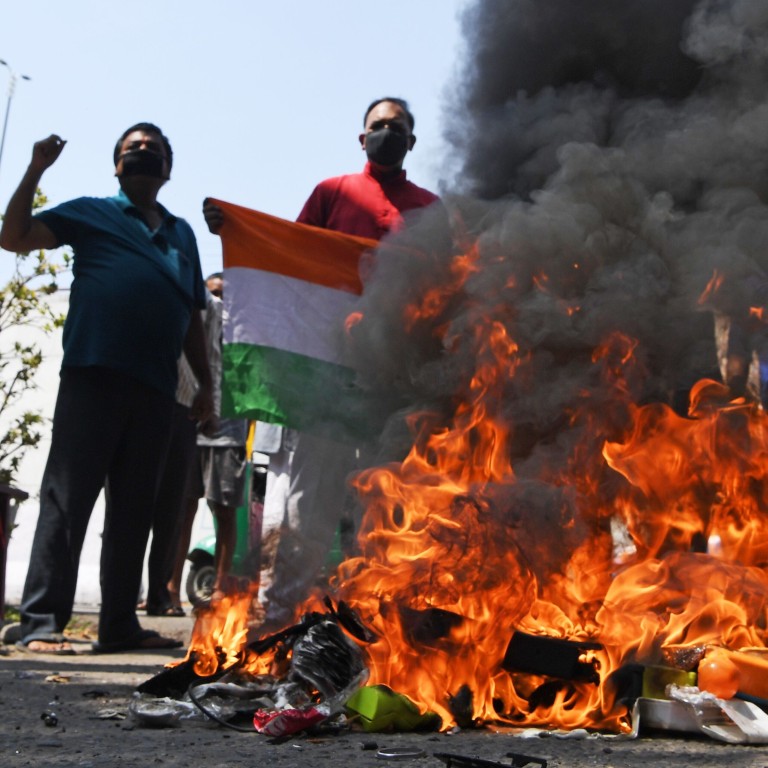 Kashmir, a highway, more troops: three reasons for China-India tensions flare-up
Beijing's misgivings about New Delhi's Kashmir move last year are part of the story, but a number of other factors are also at play, says Sumit Ganguly
These include India's pursuit of a strategic partnership with the United States, as well as simmering historical tensions and military build-up
In late October last year, Chinese President
Xi Jinping
and Indian Prime Minister
Narendra Modi
met – to considerable fanfare – in the resort town of Mamallapuram in
India
's southern state of Tamil Nadu.
Their summit
did not produce any tangible accomplishments, but reports in the Indian news media suggested that it was accompanied by much mutual bonhomie.
Less than a year later, in early May,
Indian and Chinese forces clashed
along a poorly demarcated border in the region of Ladakh in northwestern India, near China's
Xinjiang
. Following this skirmish, a tense lull followed for the next several weeks, until another clash ensued in mid-June resulting in
the deaths of at least 20 Indian soldiers
and an unspecified number of their Chinese counterparts. In an effort to de-escalate the crisis India's foreign minister, Subrahmanyam Jaishankar, has held talks with his opposite number in
China
, Wang Yi, over the phone, with both sides agreeing to "cool down" passions.
These were the first clashes since 1975 to have resulted in the loss of life by military personnel of either side. A series of skirmishes have taken place in recent years including, an extended stand-off in the summer of 2017
on the Doklam plateau
near where the borders of Bhutan, India and China meet. None of these involved violence, however, despite eyeball-to-eyeball confrontations. Only the most recent encounter has proved to be deadly, even though no shots were fired.
What explains this dramatic deterioration in
Sino-Indian relations
along the troubled border given that a series of confidence-building measures are in place and the political leaders of the two states have had a number of affable summit meetings? Even the most casual observers of bilateral ties will be aware that the border dispute has historical origins and resulted in a brief, harsh and costly – especially for India –
border war in October 1962
. After a hiatus of more than a decade, the two sides sought to repair relations, and in 1988 Prime Minister Rajiv Gandhi of India undertook a historic visit to China.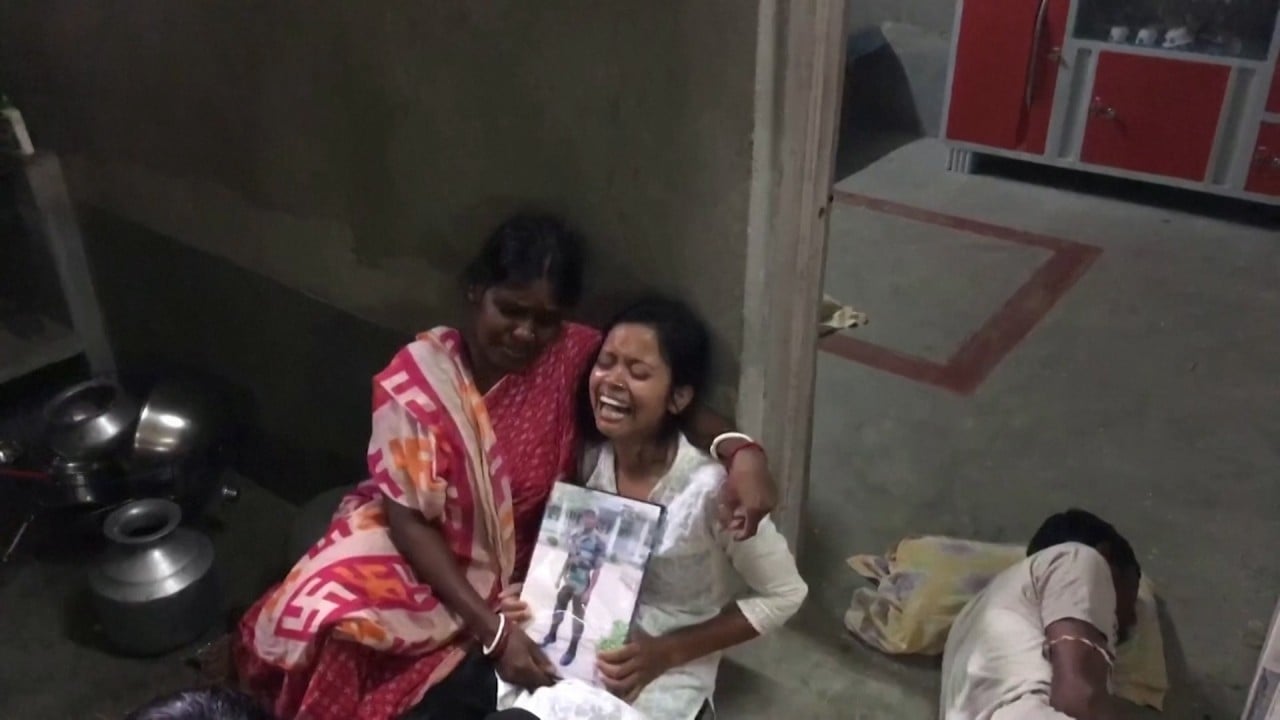 02:22
Public mourning begins for Indian soldiers killed in border clash with China
Public mourning begins for Indian soldiers killed in border clash with China
Following his visit, the two sides set up a high-level mechanism designed to reach a resolution on the border dispute. Since then the two groups have met 22 times. While the meetings have produced a range of agreements designed to reduce inadvertent conflict, they have not succeeded in making any discernible progress towards the dispute's eventual settlement.
A number of different explanations have been proffered for the sudden recent escalation of tensions. Some observers both in China and India have suggested that the clashes stem from the latter's pursuit of a strategic partnership with the
United States
. Chinese commentator Mu Lu writing in the
Global Times
in late May, for example, argued that "China should not blithely ignore US overtures to India". Indian analysts such as Kanti Bajpai, at the Lee Kuan Yew School of Public Policy in Singapore, have expressed similar views in
The Times of India
. This argument is not meritless. Since India started to improve relations with the US there has been a steady drumbeat of commentary in the Chinese press expressing qualms about the policy shift.
That said, it cannot explain the abrupt intensification of hostility along the border over the past few years. Since the stand-off at Doklam,
tensions have erupted at various points along the border
– despite bilateral summits at Wuhan in late April 2018 and then again in Mammallapuram last October. Both summits were explicitly designed to ease border tensions, but failed to address underlying differences. What then is riling the relationship?
The reasons for a renewal of discord can be traced to China's misgivings about three related issues. The first, and most significant, was India's
decision to abruptly revoke the special status
of Jammu and
Kashmir
last August. Even though India insisted that the change in the status was purely an internal matter, China did not see it that way. As a party to the territorial dispute over Kashmir, Beijing saw India's unilateral action as inimical to its interests. More to the point, it is concerned about the completion of a strategic road in Ladakh that links Leh, capital of the union territory, to an area near China's Karakorum Highway. Third, and finally, in recent months, India has bolstered its military capabilities in this region.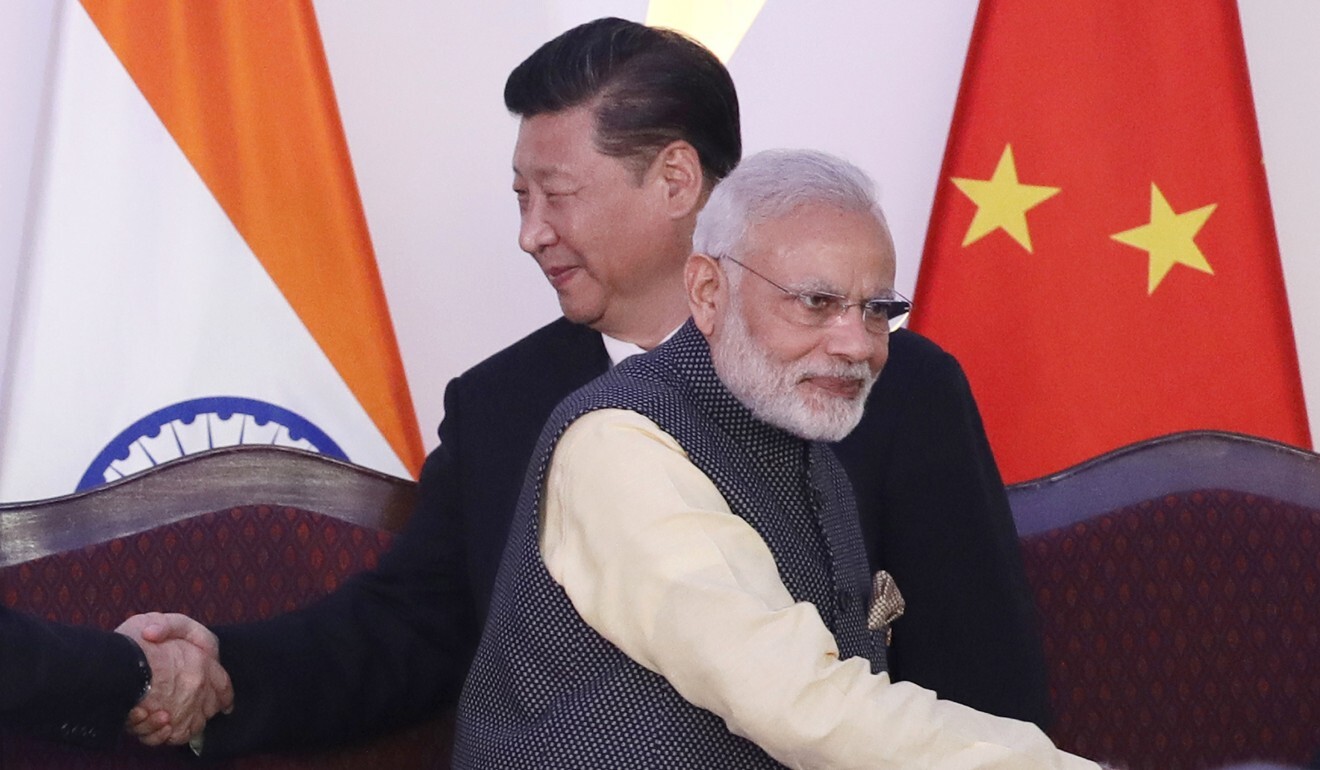 These three moves, taken in concert, were probably deemed to be provocative in Beijing. Not surprisingly, as the spring of 2020 approached and the weather became less inhospitable, the Chinese army stepped up its activities along the border to convey its displeasure over India's actions.
In the wake of the lethal brawl both sides have stepped back from the precipice. Given the high risk of wider escalation along this long-troubled border, perhaps political leaders in Beijing and New Delhi could forthrightly address their respective concerns and avoid a wider, costly conflagration.
Sumit Ganguly is a Distinguished Professor of Political Science and holds the Tagore chair in Indian Cultures and Civilisations at Indiana University, Bloomington.