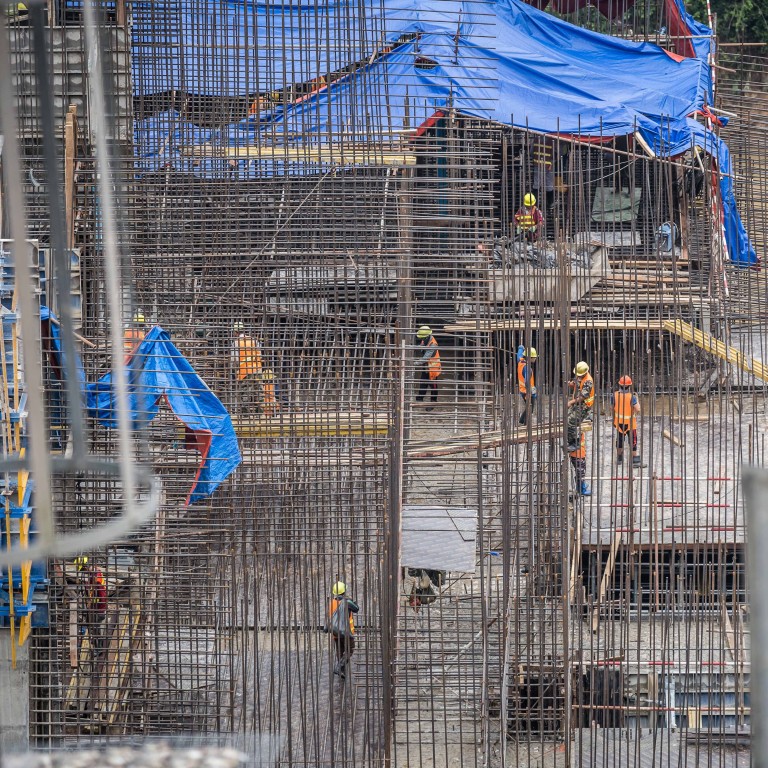 Chinese firms sanctioned by US are deeply embedded in Asean projects
Washington may dangle inducements to get regional backing for the sanctions, fuelled by the companies' actions in the South China Sea
But it shouldn't force countries to make tough choices, given that firms such as CCCC are already part of the region's Belt and Road Initiative projects
Given
China
's heavy involvement in
Southeast Asia
's infrastructure market, the sanctions further complicate the region's attempts to balance ties between their two most important partners. Most of the Chinese enterprises are state-owned and at the forefront of China's global massive multi-year overseas infrastructure programme, including the
Belt and Road Initiative
. The US move shows how its attitude towards China has hardened on all fronts as their
rivalry deepens
.
Thus far, the US announcement has not elicited much reaction from regional capitals, except from the Philippines, even though one of the companies – the China Communications Construction Company (CCCC) – has a portfolio of projects in the region.
In
Indonesia
, where President
Xi Jinping
announced the Maritime Silk Road and the Asian Infrastructure Investment Bank back in 2013, CCCC was engaged in waterworks in central Java, a bulk carrier wharf project in Maluku, a power plant and a railway line in Sulawesi, and even reclamation in the Riau Islands.
In
Malaysia
, its regional hub, CCCC is involved in the East Coast Rail Link project, a key piece in China's belt and road plan. It is also building a railway line in Johor, a light rail transit in Klang Valley, highways, tunnel and underground works for a subway in Kuala Lumpur, and bridges in Johor and Sarawak. It is even engaged in dredging and reclamation projects in Malacca, Penang, and Johor Bahru. Since many of these projects are already ongoing, they are less likely to be upended.
In the
Philippines
, however, CCCC is in more unsteady waters. A day after US Secretary of State Mike Pompeo's announcement, his Filipino counterpart, Foreign Secretary Teodoro Locsin Jnr, said he would
recommend cancelling contracts
with Chinese firms on the US list. Despite warmer relations in the past four years, weak absorptive capacity, problems with land acquisitions and bureaucratic delays have hampered the progress of Chinese-bankrolled projects in the country.
Compared with Indonesia and Malaysia, CCCC's footprint in Philippine infrastructure remains modest. Its biggest break so far was a project to build an airport in Cavite. It also got a contract to dredge a port in Cebu.
A subsidiary, China Road and Bridge Corporation (CRBC), is also building bridges across the Pasig River in Metro Manila as part of a Chinese grant to the country. But its other engagements in a number of projects are still in the feasibility study stage. These include highways in Bicol, a bus rapid transit system in Metro Manila and a railway connecting Subic and Clark in the main island of Luzon.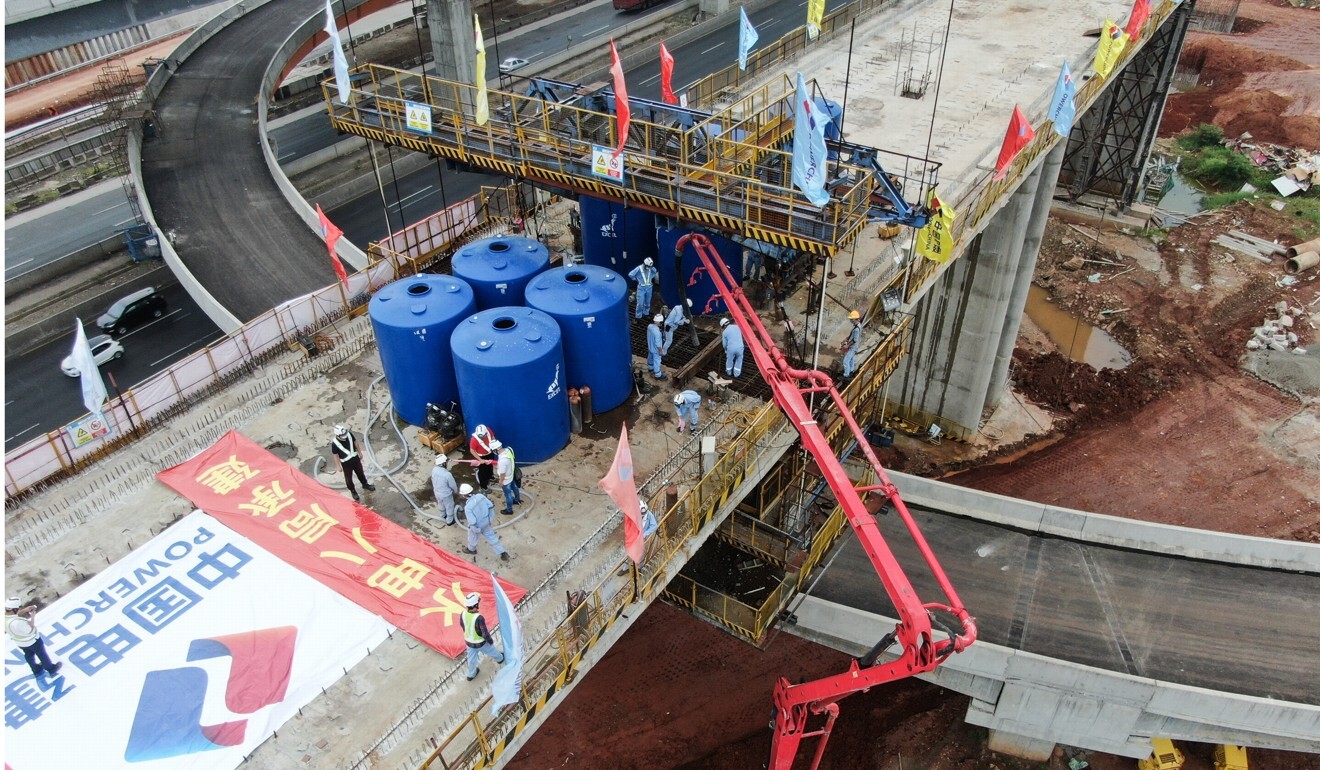 Due to sharp swings in Philippine policy towards China with little insulation for agreed projects, political risk may diminish Chinese investor confidence, especially for long gestation big ticket items. This will deal a huge blow to President
Rodrigo Duterte
's Build, Build, Build programme and the country's bid to address its decades-old infrastructure deficit. Hence, Duterte's spokesman Harry Roque was quick to clarify that
Chinese-backed projects will continue
. But with Duterte only having two years left in office, the prospect of disruption will continue to hound Manila's efforts to court Chinese capital.
Elsewhere in the region, CCCC is involved in the New Yangon City and the proposed Kyaukpyu deep water port and economic zone, part of a basket of projects under the China-Myanmar Economic Corridor, a component of the belt and road project.
In Cambodia, its subsidiary CRBC bagged a deal to build an expressway to link the capital Phnom Penh with the country's deep-sea port, Sihanoukville.
CCCC is a microcosm of how embedded China is in the regional infrastructure space, making a break difficult, if not impossible. For now, regional states are likely to wait for the results of the
November elections
to see whether the next US administration will sustain the campaign against sanctioned Chinese firms. So far, of the 34 subsidiaries of CCCC, only five – including its dredging, navigation engineering and waterway units – made it onto the entity list. Sanctions may thus limit engagement in these areas.
On the flip side, the ban may offer opportunities for other Chinese firms not on the list – a welcome respite from intense competition, especially for private and second-tier players.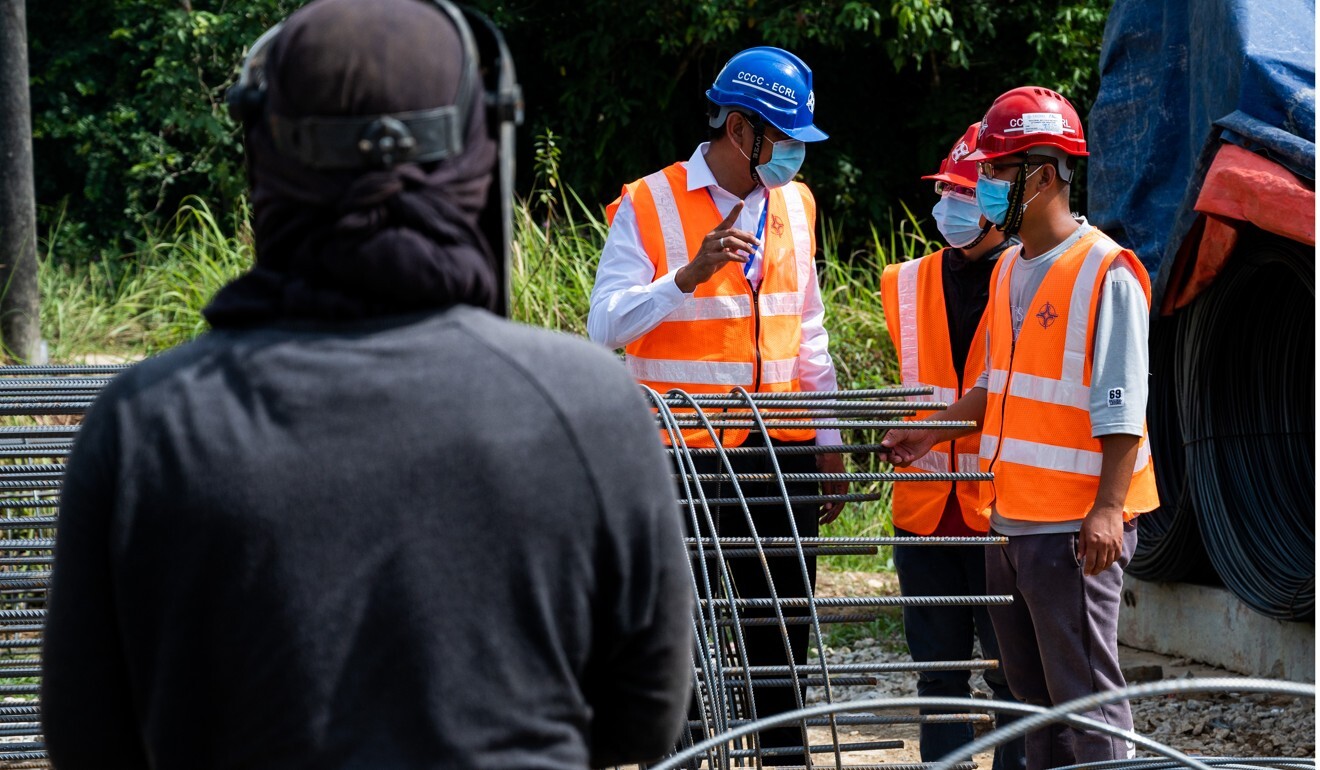 Washington may dangle relocation of US investments moving out of China as an inducement to get regional backing for the sanctions. It may also dissuade US investors from setting up shop or expanding business in countries deeply engaged with blacklisted Chinese firms. The move may support regional attempts to lessen the influence of Chinese contractors by bringing in companies from Japan, South Korea and others to work with local partners in consortiums.
This said, applying sanctions retroactively to upset ongoing projects or those that had already reached an advanced stage of negotiations may backfire. Forcing countries to make tough choices may alienate allies and partners – an unwise move, especially if great power rivalry will define international relations in the coming years. Lastly, so long as better alternatives are few and far between, untangling China's role in regional infrastructure will be an uphill climb.