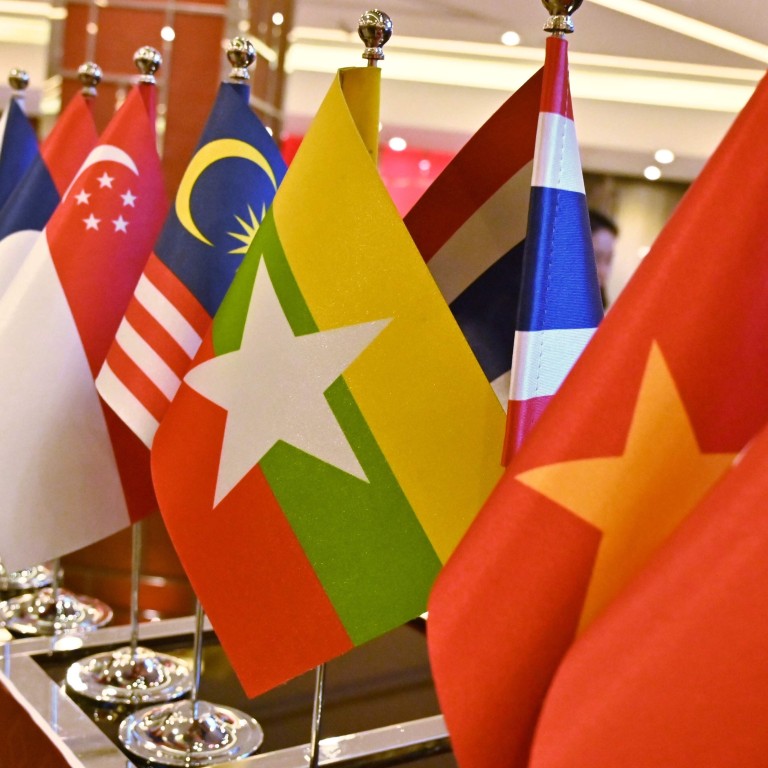 As Asean chair, Vietnam must deepen regional solidarity amid US-China rivalry
Asean has many pressing challenges today, including disputes in the South China Sea, the crisis surrounding the Mekong River, and the Covid-19 outbreak
If member states do not prioritise regional interests, Asean could be manipulated by larger powers seeking to advance their interests in the region
Vietnam's chairmanship of the Association of Southeast Asian Nations (
Asean
) will take centre stage during the coming Asean Regional Forum (ARF) through videoconference this weekend.
Foreign ministers of 27 nations, including Australia, China, India and the United States, are expected to find out how Asean will promote its centrality towards the theme and priorities under
Vietnam
's chairmanship.
Asean has many pressing challenges today, including maritime disputes in the
South China Sea
; the humanitarian crisis in Myanmar's
Rakhine state
; the crisis surrounding the
Mekong River
; climate change; the denuclearisation of the Korean peninsula; and other non-traditional threats such as the outbreak of
Covid-19
.
From the Cambodian perspective, Vietnam should strive to achieve the following for a more cohesive and responsive Asean.
Prioritise regional interests
First, Vietnam should highlight the need for Asean member states to prioritise regional interests. Individual states may, due to their respective national interests, be more inclined to lean towards one major power or another. Such behaviour works against Asean's independence. Without intra-Asean solidarity, Asean could be subject to manipulation and divided by larger powers seeking to advance their interests in the region.
Vietnam should also induce Asean to accelerate economic integration and narrow the gaps between developed and developing Asean members. Vietnam could suggest a review of the Initiative of Asean Integration; assess the performance of the three Work Plans; and take steps to improve outcomes.
Discuss sensitive issues
Vietnam should encourage Asean member states to reassess the grouping's goals, re-evaluate its principles, and implement decisive actions to ensure the group can effectively promote peace, stability, and prosperity in Southeast Asia.
To drive this, Vietnam should support member states to discuss critical security issues, instead of leaving them swept under the carpet and hoping time will fix them – a long-standing problem in the organisation.
On sensitive issues such as national borders, Vietnam should encourage Asean to prevent misunderstandings and de-escalate tensions. At present, Asean remains too unresponsive on border disputes and lacks policies to promote regional peace and stability.
Vietnam should try to revive the Asean conflict management mechanisms, such as the High Council of the Treaty of Amity and Cooperation in Southeast Asia, to address border tensions between member states within an Asean framework.
Refresh Asean norms
Vietnam has a duty to help improve Asean's institutional reform to help the grouping gain more influence and respect around the world. The traditional norms deriving from the "Asean Way" were created to support the fulfilment of both internal and external goals. Yet, it is more than 50 years old. It urgently needs to be revitalised and an internal review of the Asean Charter is, in fact, long overdue.
Vietnam ought also to consider asking Asean to reconsider the norm of "non-interference" and "consensus-based decision-making". These limit its role in managing geopolitical rivalries and the security dynamics of the region.
For example, one of Asean's flagship multilateral cooperation mechanisms, the Asean Regional Forum (ARF), still lacks capacity to enforce a framework for "rules of acceptable behaviour". Regarding
South China Sea
issues, Asean should avoid relying on "consensus-based" decision-making that allows any member to use its veto power to undermine decisions taken by the majority of member states.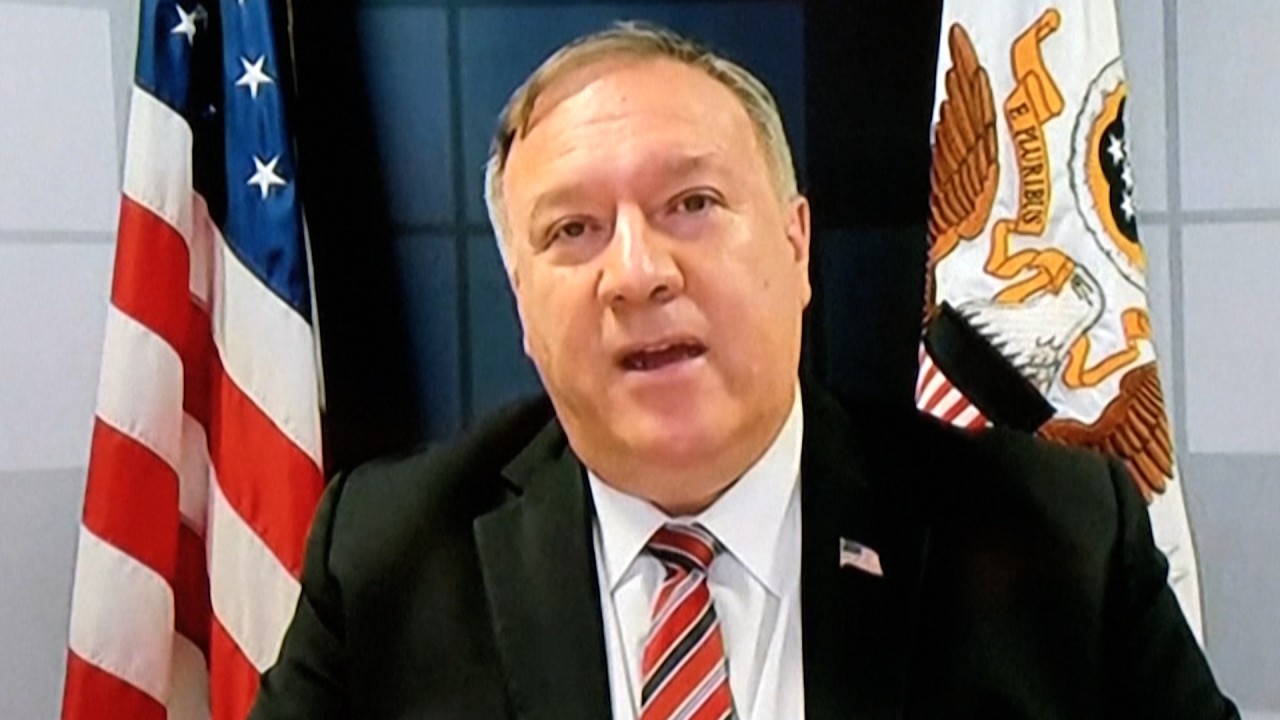 00:53
South China Sea: Don't let China 'walk over us', says Pompeo during Asean meeting
South China Sea: Don't let China 'walk over us', says Pompeo during Asean meeting
Balance US-China ties
Vietnam should ensure Asean has a valid reading of geopolitical developments. There are trends that suggest the deterioration of the current rules-based order.
The international order, built on the exercise of US power since the end of WWII, has developed a common set of institutions, rules, and norms that is now trembling due in part to developments in its own creator.
China
has made clear that it wants to foster "a new order type of international relations" – raising vital questions for all of Asean.
As China's rise continues, Beijing's strategic priorities in the 21st century include: to become a global power, transform a unipolar world into a bipolar or multipolar one; to increase its power projection in the region and beyond; to assimilate Taiwan; to resolve maritime disputes in its own way with Japan in the
East China Sea
and with other claimant states in the
South China Sea
.
Working together with the rest of Asean, Hanoi should continue to engage Beijing constructively. China is central not only to the region's evolving security agenda, but also to the viability of any security framework that will emerge. Asean must recognise this reality. Asean must not send mixed messages to China regarding the grouping's support for international law. It should formalise its common stand, as in the case of the Permanent Court Arbitration's ruling in July 2016.
Vietnam should also keep the US engaged in the region as a check on China's rise, as the region's security situation becomes more volatile. Asean should revisit the policy stated in the Joint Statement of the Asean-US Special Leaders' Summit: Sunnylands Declaration, which contains a 17-paragraph joint statement emphasising the principle of respect for freedom of navigation and maritime security, among other things.
Also, Vietnam should strengthen Asean's engagement by promoting multilateral institutions. The group must strive for something akin to the European Union's style of "effective multilateralism" – a liberal rules-based order that emphasises shared sovereignty, collective problem-solving, and common actions to achieve peace, security and prosperity.
With Vietnam as chair this year, Asean can make certain that Southeast Asia is nobody's "backyard", and that no outside powers will be permitted to impose any policy or initiative that is harmful to the common regional interest.
Pou Southirak is executive director of the Cambodia Institute for Cooperation and Peace. He was formerly Cambodia's ambassador to Japan.