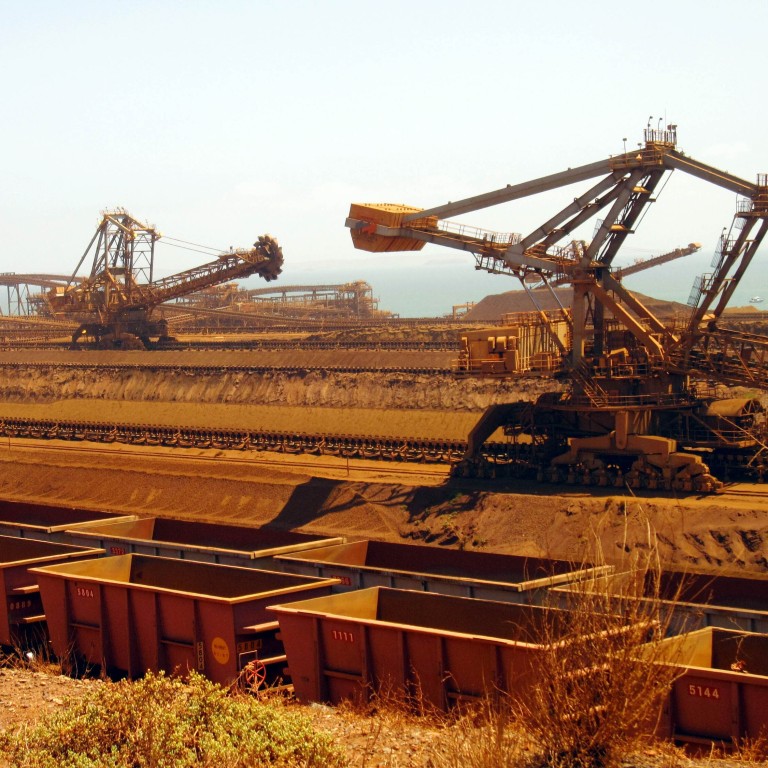 China-Australia clash may be more about Beijing's economic fears than a coronavirus probe
China is doing to Australia what the Brits did to China with tea 200 years ago, when China learned a hard lesson about spending too much hard currency
With iron ore mines in Africa and a port in Papua, China is falling back on its own 'empire', perhaps out of fears its economic strength is a post-Covid blip
FOR ALL THE TEA IN CHINA
When
Britain
first started to trade with
China
, neither nation knew much about the other. Britain had just started to import tea, which would leave Brits forever hooked on the morning cuppa as an alcohol-free alternative to the "small beer" that was drunk regularly throughout the day at the time.
But England-China trade was a tricky affair in the 17th and 18th centuries. Canton was the only trade port, only "trusted" partners were traded with, and only very select goods were allowed in – such as clocks, porcelain, music boxes and later drugs. Goods for exports, such as tea, were only bestowed upon lesser nations with the few imports being seen as tributes to China.
This system worked for around 130 years, until Britain ran out of silver in 1770. To keep the flow of tea going, Britain demanded silver back as payment for medicinal opium, "the sleep bringer", which was in widespread use among Chinese. Cutting history many decades and two wars short, a
trade
imbalance resulted which drained China of silver and devastated its economy resulting in a 30-year economic decline, the Daoguang Depression (1820–1850).
Around that time, the Brits also worked out that they could grow their own tea in Sri Lanka – Ceylon at the time – and
India
, so bringing trade back within the Empire and reducing their reliance on China became a priority. Looking at the
Australia-China
trade spat that kicked off last year, I suspect history may be about to stage a replay.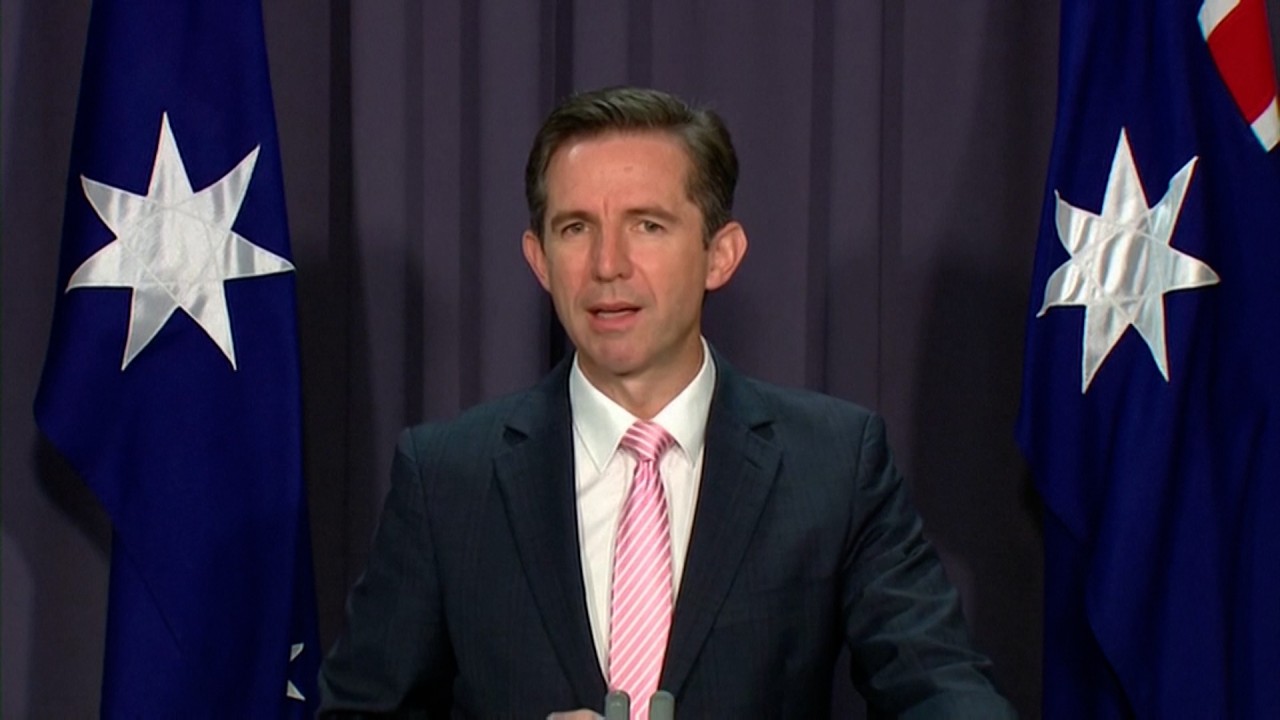 02:01
Australia seeks WTO mediation on China barley tariffs
Australia seeks WTO mediation on China barley tariffs
STRANDED LOBSTERS
The stranding of
Australian lobsters
in Shanghai last December has been haunting me, and raised a few questions in my mind.
•Why did China suddenly impose restrictions on imports of Australian lobster, coal, copper, timber, red meat and cotton, with heavy tariffs on wine and barley? Why was China willing to accept the reputational risk and wreck the China-Australian trade agreement?
•If China is doing as well as the surprise economic expansion in 2020 of 2.5 per cent of GDP and Q4 growth of 6.5 per cent indicates, then why put the brakes on luxury imports? And thus deny ichthyophagous wealthy Chinese a juicy rock lobster and whack a 200 per cent tariff on a bottle of buttery Aussie chardonnay to wash it down?
•If the growth in Chinese exports is the result of bored home shoppers buying stuff like singing Justin Bieber toothbrushes off the
internet
– my favourite – what will happen in the fall when we're all vaccined-up and back at work? And what does it mean for trade in hard currencies with China?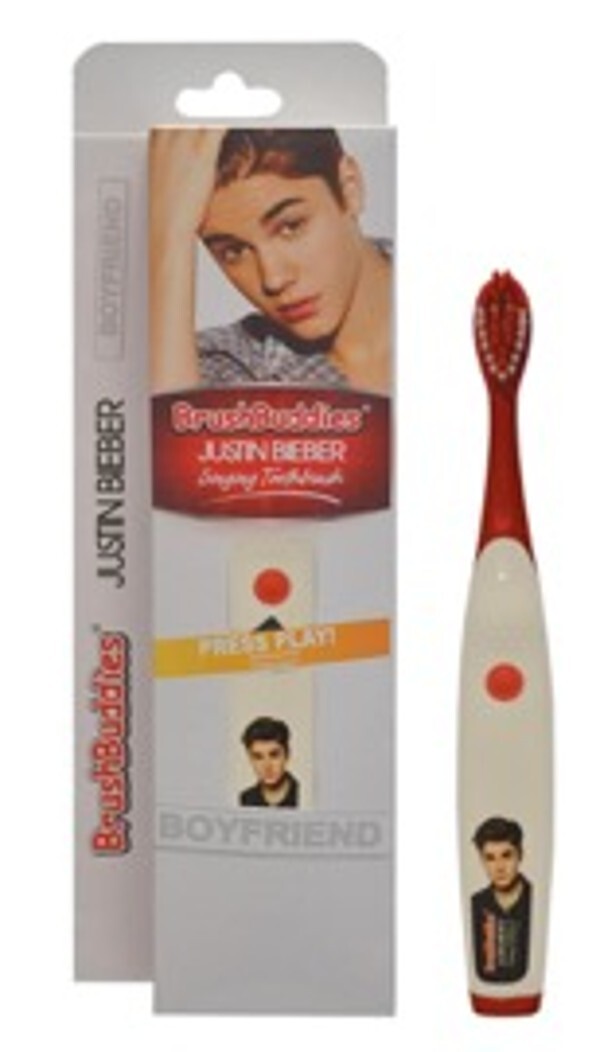 AUSTRALIANS STICKING THEIR OAR IN
The media has been quick to blame deteriorating Australia-China relations on the uncomfortable questions Canberra raised about Beijing's
handling of the coronavirus
in the early days of the pandemic. This may be part of the reason for the spat, but China has for a decade been angling to rely less on foreign countries outside its influence. I think trade action was going to happen over Australia's political faux pas anyway – but it just so happens that it took place at a time when China was both ready to bear the cost and well set to start shifting its trade flows.
However, no restrictions have yet been put on iron ore imports, and it has been amply argued that China cannot cut off Australian iron ore. But there is strong evidence that could change and I have a sneaking suspicion that Australia may soon be told where to stick its opinions, along with its ore.
Continued Australian dependence on China trade – in both directions – will be the long-term unravelling of the
Australian economy
. And I reckon China is doing what the Brits did with tea when the trade got tough: secured their own supply from the Empire.
A IRON ORE MINE WHERE THERE IS NO TRANSPORT
Australian firms recently found themselves being stripped of iron ore mining licences totalling about one billion tonnes of high-grade iron ore from the largest unexploited resource in the world, which straddles the Republic of Congo and neighbouring Cameroon.
The Mbalam-Nabeba deposit will, when mined and shipped to China, undercut the prices being paid by Chinese steel mills for Aussie ore and potentially knock global iron ore prices lower.
Perth-based Sundance Resources and two other Australian companies lost their licences and found that their business had been awarded to a relatively unknown Chinese company, Sangha Mining Development Sasu. Chinese firms are major miners in the neighbouring Democratic Republic of Congo, which is a major supporter of China, and they will very quickly build the necessary infrastructure to get it shipped out. Sundance is seeking US$8.76 billion in damages.
A FISHING PORT WHERE THERE ARE NO FISH
China is about to sink some US$150 million into a sleepy fishing village in Papua New Guinea through an agreement between Fujian Zhonghong Fishery Company and the Papua New Guinean government to build a comprehensive industrial fisheries park across the Torres Strait facing the northern shores of Australia. This, understandably, has the
American
and Australian governments fired up over the true purpose of a fisheries port where there are no fish.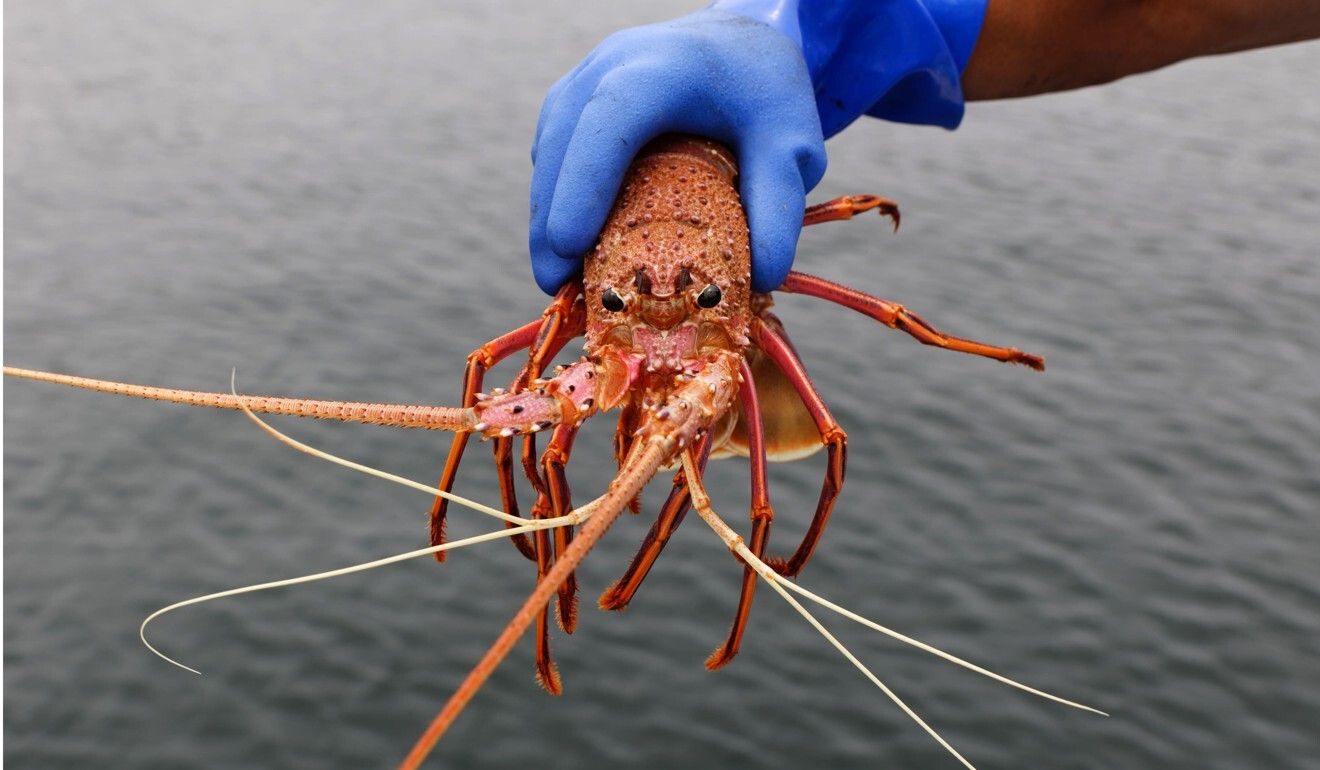 It has been suggested, mainly by the United States, that the location highlights China's military aspirations in the area. That would be a problem for the US, which previously eyed the Port of Darwin as a base to counteract Chinese military expansion. Unfortunately, Darwin was sold on a 99-year lease to Chinese firm Landbridge Infrastructure Australia by Trade Minister Andrew Robb in 2015, before he quit the government and nabbed a juicy consulting contract with Landbridge.
With the new fishing port, China controls both sides of the strait, which – you may have guessed it – may not have any fish but is abundant in the rock lobsters China used to import from Australia. Now they can pluck their own off the seabed.
NO MORE DIENASTY JOKES
In a luxury consumer survey last year, the preferred tipple among 39 per cent of wealthy Chinese was red wine – followed by white wine, whisky and champagne. As of 2019, China had the second largest vineyard surface area in the world at 855,000 hectares, topped only by Spain with 966,000 hectares. That year China fermented 8.3 million hectolitres of wine, versus Australia's 12 million hectolitres, but in the past 10 years it has exceeded 13 million hectolitres on at least six occasions when the weather was better.
Is it any surprise, then, that China would at some point want to start promoting its own improving wines for wealthy consumers, thus internalising revenues? More Chinese wines are appearing on
Hong Kong
wine merchants' shelves. They are not cheap, and according to luxury wine merchant proprietor Ka Wo Chan, very good: "blindfolded, you would never guess they were Chinese".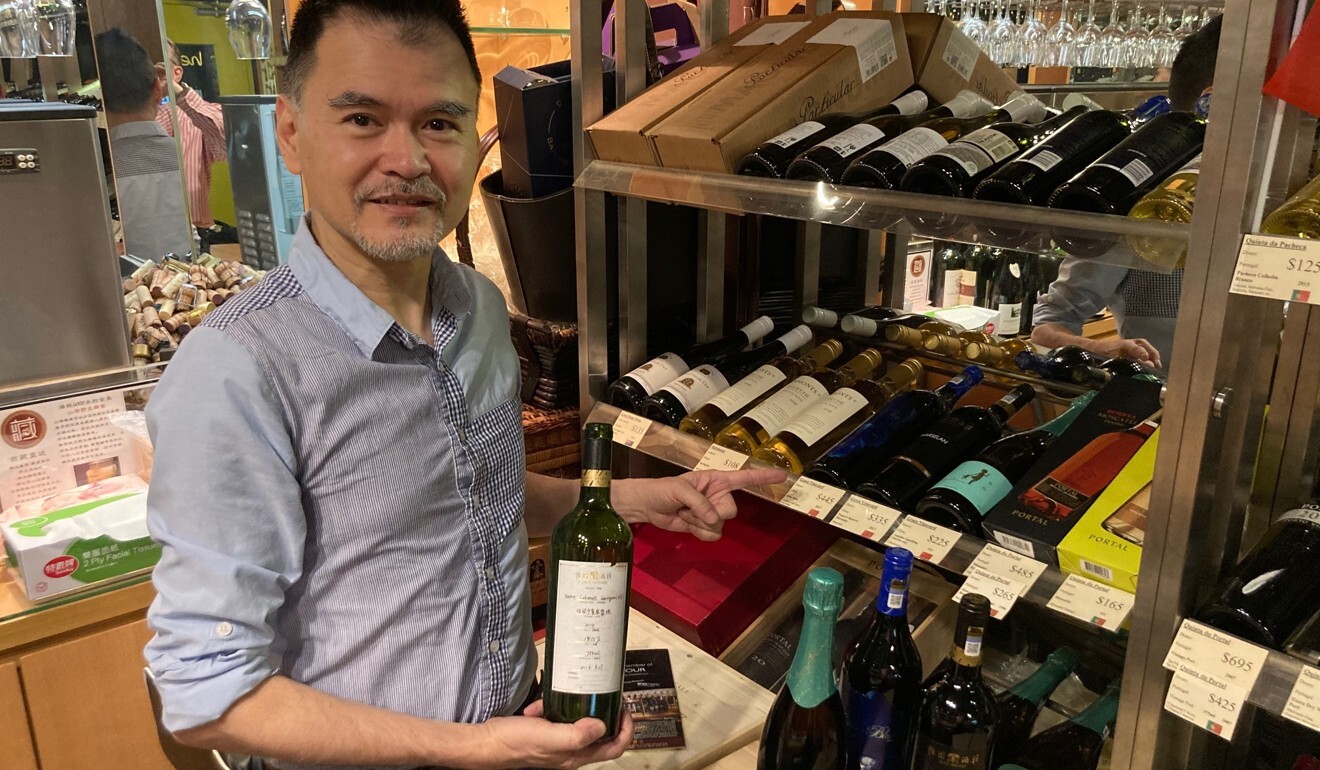 Whilst Chinese wines may not be relevant to the international market yet, it is worth noting that Cabernet Sauvignon is the most planted grape, while Carménère and Marselan (Cabernet Sauvignon crossed with Grenache from France) are also popular. Chardonnay and Riesling dominate the white varieties planted. Wine producers globally should not feel safe.
PERHAPS HISTORY REPEATS, AGAIN: LOBSTERS AND TEA
Bearing in mind that what wrecked China's economy 200 years ago was that it spent more silver buying opium than it received selling tea, is the country trying to avoid a repeat of history? This returns me to the questions I asked earlier.
If China is worried that its economic performance is a post-Covid-19 blip which will fade once the world returns to some kind of normal, it will need to preserve its hard currency. Because if consumers ease up on pointless online purchases, there will be less hard currency coming in just at a time when Chinese firms are finding it harder to tap foreign funds.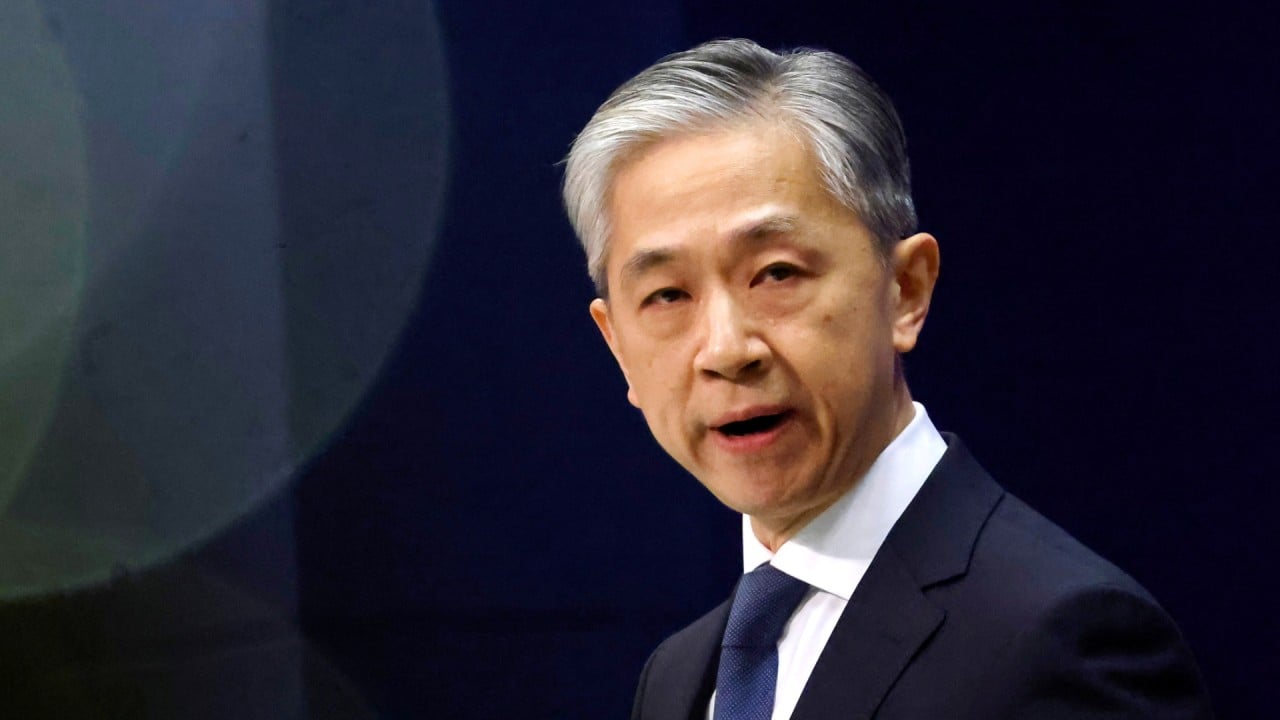 01:37
China to Australia: Coal import restrictions are responsible for domestic industries and customers
China to Australia: Coal import restrictions are responsible for domestic industries and customers
So if China can source natural resources, luxury foods and wine either locally or from Chinese assets abroad, then they will be spending a lot less of their hard currency in the future. It looks to me as if the Chinese are becoming frugal, at least in non-yuan transactions, and longer-term trading partners – such as the Australians – will have to start re-evaluating their trade relationships and export strategies.
Australians say they've had the last laugh on coal because of the
recent power cuts
in China, even as supplies of coal are stranded or blocked. I'm not sure this trade saga's last chapter is closed yet.
Neil Newman is a thematic portfolio strategist focused on pan-Asian equity markets