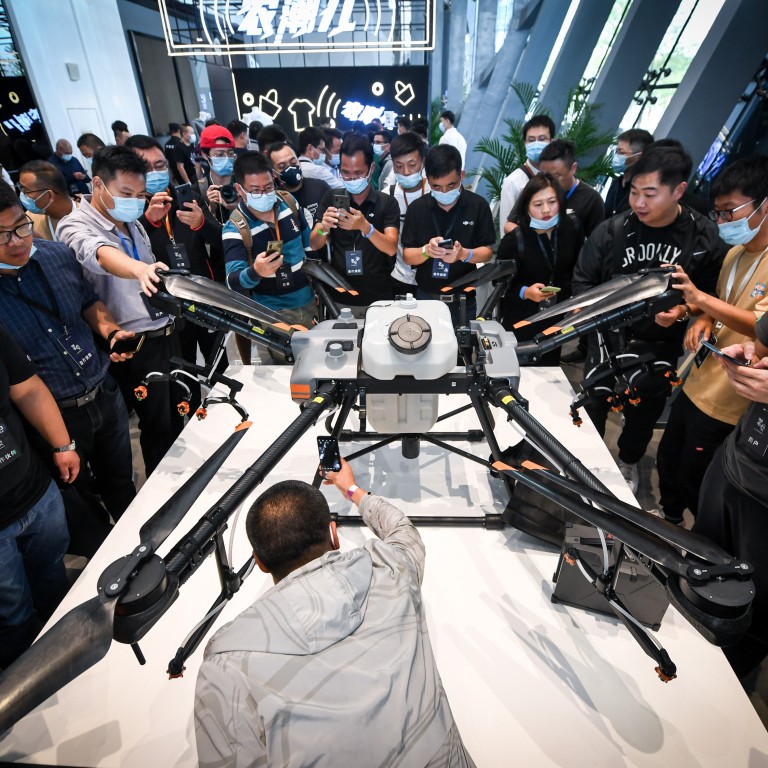 Bans on Chinese drone tech won't stop Japan's industry from taking off
Japanese drones have traditionally relied on Chinese electronics, and will therefore take a kick from falling in line with the US directive
But as commercial drones become an ever more important part of the workforce given Japan's ageing population, the smart money is on Japan's tech mojo to rise again
On the list of world-famous inventors, there aren't a lot of
Japanese
names, but Japanese firms are well-known for their skill at improving products, and taking them to manufacturing. In the 1970s and 1980s they dominated the auto industry, audio-visual technology, car navigation, batteries, chipmaking and cameras. 
They were able to "ride the wave" in consumer goods that everyone wanted to get their hands on, until manufacturing moved to
China
and the hangover from the 1980s led to a banking crisis in the mid-1990s. A financial and psychological slump followed until
Shinzo Abe
, during his second spell as prime minister, came along with Abenomics in 2012. 
Whether history is kind to the brand of reflationary policies Abe crafted along with Bank of Japan Governor Haruhiko Kuroda remains to be seen, but it is undeniable that Japan was pulled out of what seemed like a terminal decline, with numerous industries revitalised. A surge in manufacturing, design, innovation and creativity, skills that seemed lost for twenty years, came back. I've noticed this especially in the nerdy
tech
stuff I love: cars, robotics and things that can fly. 
It had surprised me, as sales of consumer drones took off during 2016-2018, that with their prowess in electronics, motors and batteries, Japanese manufacturers were so slow to design and manufacture quadcopter consumer drones. It wasn't that the demand was not there—at the height of the interest in the toy, electronics retailers in Japan such as BIC Camera and Yamada Denki were full of Chinese products from DJI, Ryze Tech, and French Parrot drones – but curiously nothing from Japan had made it to market. 
In the commercial drone sector, it was a slightly different story. With its rapidly
ageing workforce
Japan is finding that commercial drones are becoming just as important as the workload-reducing robots we read about: machines that can autonomously clean buildings, assist in lifting heavy objects, or helping nurse the elderly and get them mobile. In some industries the deployment of a flying robot, or something more advanced than the flying cameras consumer drones tend to be, makes a lot of sense.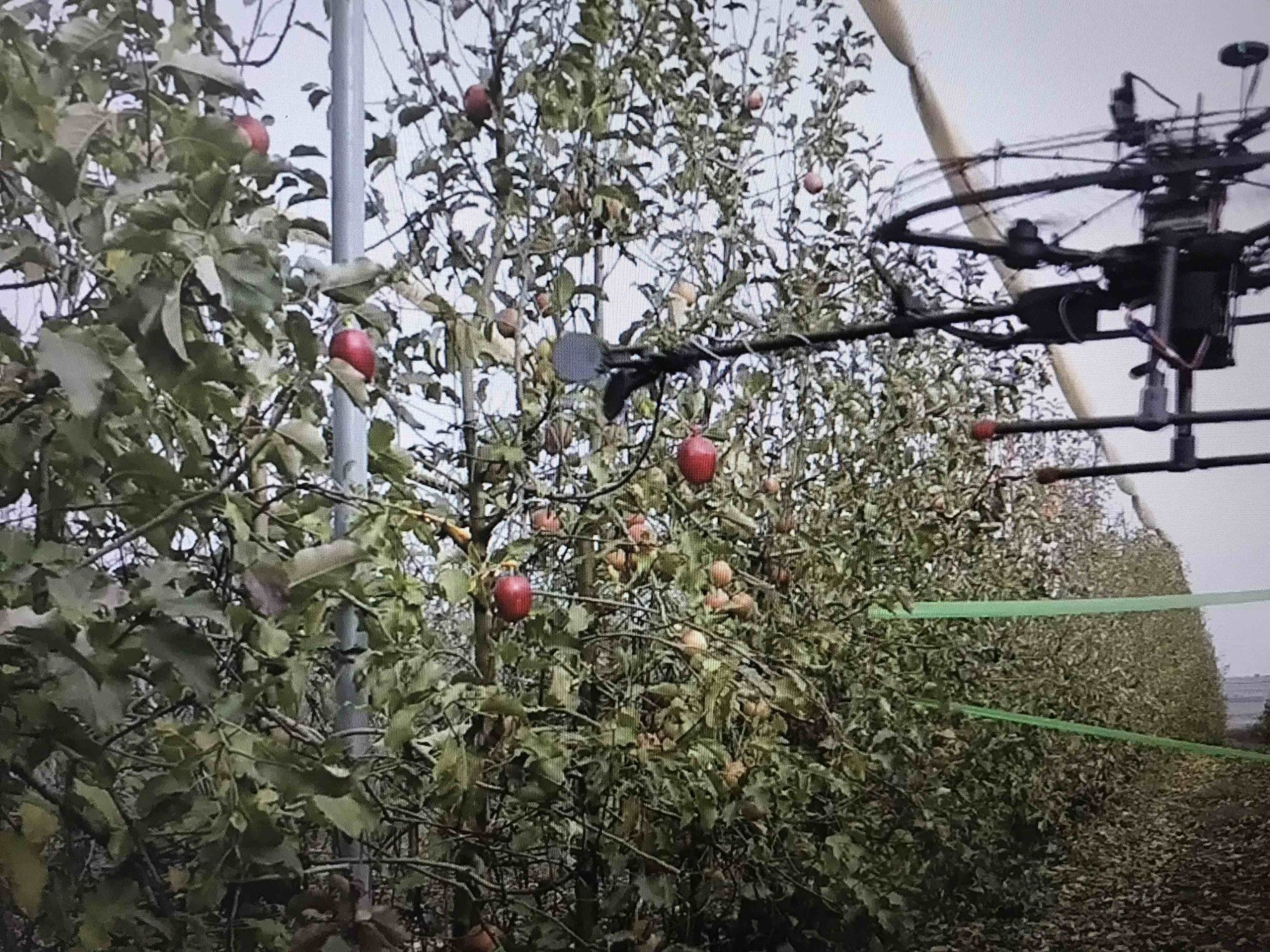 The following applications are seeing the fastest growth in drone usage: 
Agriculture: crop supervision, where a farmer can remotely monitor crops rather than having to take a look in person. Computer analytics and robotics can even be used to perform soil and irrigation analysis, plant and fertilize by shooting seeds and nutrients into the soil from the air, and manage harvesting. Perhaps soon an airborne robot can pull fruit straight from the tree. Pest control can also be remotely managed, which may be as simple as chasing off birds, boar and racoons, to pinpointing pesticide spraying.
Infrastructure: surveying is the main application, and the deployment of drones by utilities companies is now widespread. Monitoring and assistance during construction can avoid costly errors, and maintenance and data collection on old buildings, bridges, and tunnels is now commonplace. Another area of growth is power transmission, for example inspecting offshore wind farms and monitoring the performance of solar farms to identify what needs to be repaired or replaced.
Transportation: express delivery of packages by air, replacing costly delivery by truck in remote areas, and bulk goods transport by container are near-term possibilities in Japan, driven by a shortage of labour. As 93 per cent of Japanese live in cities, the cost of servicing the remaining seven per cent that live in rural areas will become increasingly unappetizing, not just for shippers of commercial goods, but also in the case of urgent medical supplies or equipment. The easiest way to do it would be by air at low altitudes.
Telecommunications: aside from surveying, drones can be deployed as flying cellular or WiFi networks that provide or boost coverage in the event of a natural disaster – of which Japan seems to have more than its fair share. Quadcopters may not be the best solution here. More likely are balloons or drone aircraft for long-term missions. With improvements in battery technology and drone efficiency, rapid deployment and long mission times will become more common.
Insurance and security: earthquakes, volcanic eruptions and typhoons, the severe natural disasters that repeatedly hit Japan, can have potent knock-on effects. These all have serious insurance implications, and insurance companies have been looking at using drones to reduce inspection costs and more easily identify fraudulent claims.  Search and rescue is another key application, where a drone operator can stay safe and direct rescue operations remotely. Monitoring crowds, undesired activity, and intruders is also another common application, with Japan's prison service using purpose-built drones to monitor, chase down and identify inmates attempting to escape through airborne biometric analysis.
Media and entertainment: film and television companies prefer to use drones with cinema-quality cameras rather than cranes, helicopters or planes for swooping shots. Drones have also allowed for shots that were previously impossible, flying through terrain, buildings or streets. Also, drone racing is fast becoming a very popular sport, with enthusiasts saying it one day could become as popular as Formula One.
The flight systems on quadcopter drones are quite complex, as the four (or more) rotors need to be carefully controlled to achieve stable hovering, flight, and accurate navigation. Japanese firms have made some small inroads into the business by building high-quality drone structures using their expertise in carbon fibre, including high efficiency rotors, but the electronics to control the drones have generally been sourced from Chinese manufacturers, principally DJI, and that is now presenting a problem.
Hot on the heels of a US government directive to ban Chinese drones for any official use, the Japanese have fallen in line to do the same for official and commercial applications. The reasoning given is the same: to prevent the Chinese acquiring sensitive information and to ensure an overall high level of national security. I'm not qualified to comment on whether or not such concerns are justified, but the fact is that the Japanese government now wants to internalise drone development along the lines of the proposals in the overall Abenomics 2.0 domestic growth strategy.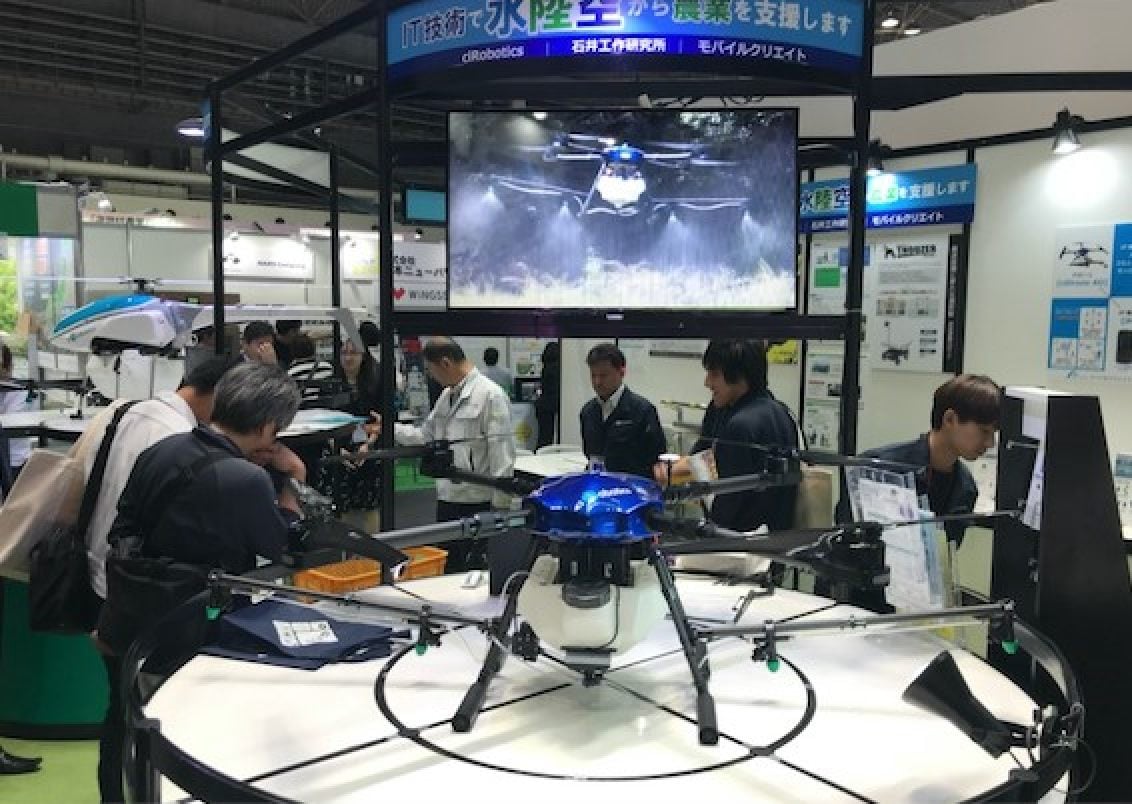 Japan has seen drones rapidly become an important part of its "workforce", and as robotics improve, so will the dependence on such technology. This is not necessarily bad for Chinese firms such as DJI or XAG, as although they may be squeezed out of Japan, the demand for the kind of equipment they make is going to be exactly the same in China, with its ageing population. The Japanese are just a bit ahead of the curve on this one.
At my last count, there were 57 listed companies in Japan involved in commercial drone development, manufacturing or operation, and I found about the same number of unlisted companies. Many of these firm had interesting and cutting edge technologies including optical navigation without GPS – that is to say, drones that can see.
The opportunities to invest in these will increase as Japan does what it has always done in the past, improve the technology and push it forward.
Neil Newman is a thematic portfolio strategist focused on pan-Asian equity markets