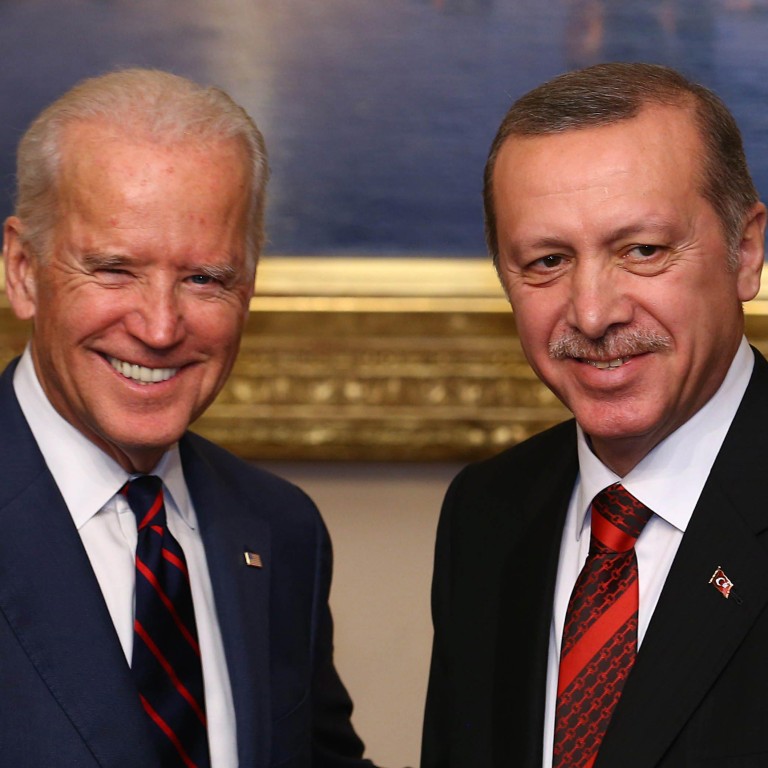 The real test of US power may be when Biden meets Erdogan, not Putin
All eyes are on the meeting of the US president and his Russian counterpart, but it is his date with the Turkish leader that could telegraph the American approach to conflicts overseas for the next four years
Turkey's flexible foreign policy when it comes to China and Russia is worrisome to the US as it seeks to rebuild alliances and reassert its global influence
Next week promises to be a red-letter one for diplomacy and alliances. The summit between US President
Joe Biden
and his Russian counterpart
Vladimir Putin
has hogged all the headlines, but while it has not received top billing, a meeting on June 14 will be equally important.
That is when Biden will meet Turkish President Recep Tayyip Erdogan, the first step in an attempt at repairing ties between two
Nato
members that currently lie in tatters. It could also telegraph the American approach to the
Middle East
and beyond over the next four years.
Turkey has been a thorn in the side of the
United States
and other Nato members for some time now, a result of its assertive repositioning as a key actor in the Middle East, the Horn of Africa, and the Caucasus regions.
Ankara has confronted Greece in the Mediterranean Sea, increased its presence in Kabul ahead of the US withdrawal from
Afghanistan
, and openly contested the US support of the Kurdish People's Protection Units (YPG) in
Syria
.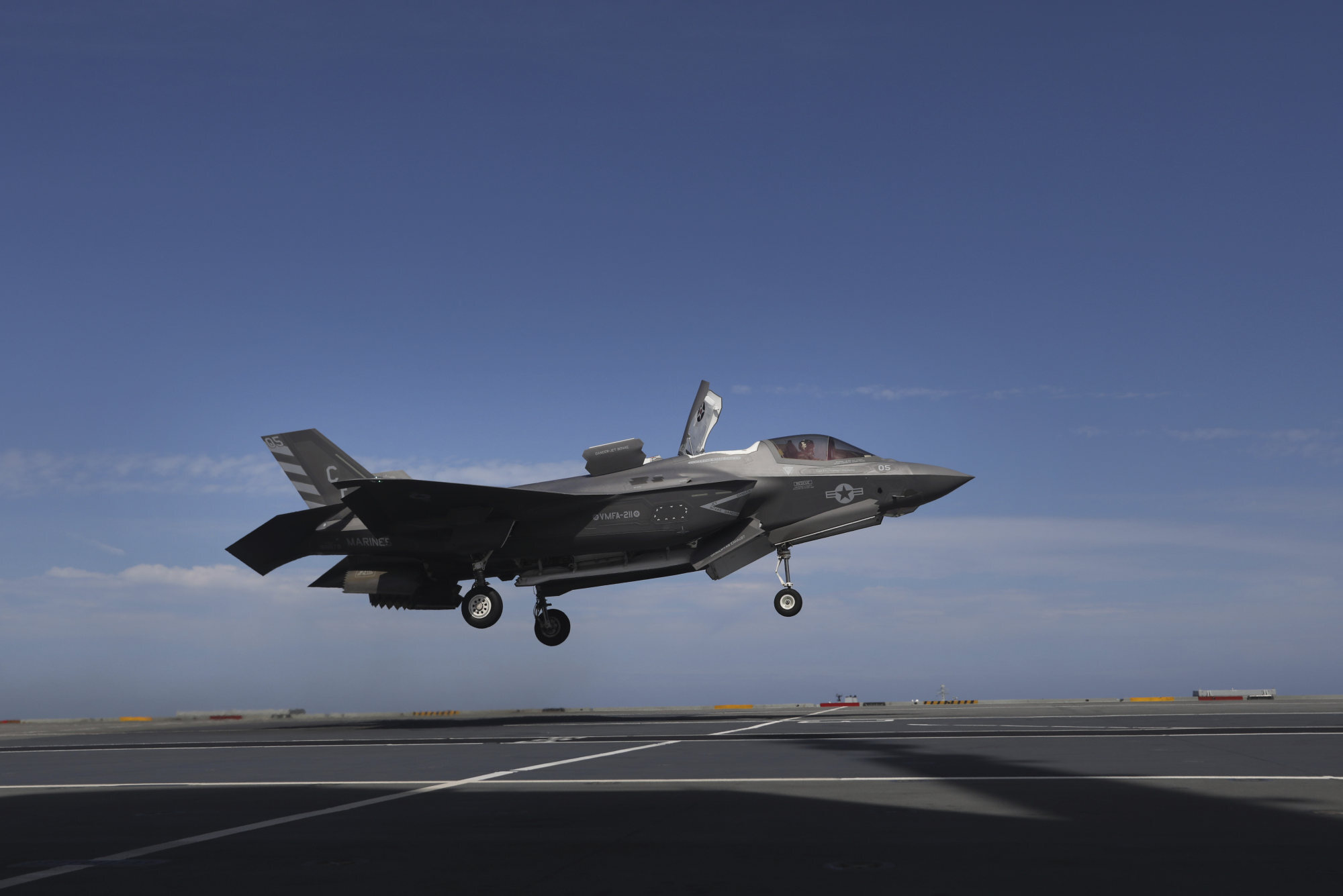 At the top of this list of frictions between both sides is Turkey's acquisition of the
Russian
S-400 missile air defence system.
Washington has been so concerned that a Nato member will deploy the system against Western platforms and glean intelligence about them – particularly the F-35 crown jewel – that it has threatened to block sales of the next generation fighter to
Turkey
.
That is not to say the US has not played its part in raising frictions. Biden's move to declare the mass killings of Armenians by Ottoman Turks during World War I as genocide is just one such instance. The US president's description of Erdogan as an "autocrat" has not helped matters.
A broader issue is how Turkey's flexible foreign policy when it comes to
China
and Russia is worrisome to the US as it seeks to rebuild alliances and reassert its global influence.
Ankara and Moscow's love-hate relationship, in areas from Libya to Syria, and its mild diplomatic communique to China over the
Uygurs
are signs of how countries are basing their decisions on a temporary alignment of interests rather than long-standing allegiances based on common core values.
Europe's
reaction to Biden's visit this past week – a mix of relief that ties are on the mend but wariness that the next US president will rip up the playbook as
Donald Trump
did – is a case in point.
This "balancing act" approach has another, more worrying dimension: military diplomacy via weapons sales. One of the certainties about the upcoming Biden-Erdogan meeting is that the S-400 issue will go unsolved.
The US has stuck to its guns, decreeing that sales of the F-35 will be off the table as long as the S-400 is on Turkish soil. Ankara has also dug in its heels: Even if the F-35 deal is back on, it will not turn its back on the Russian armaments.
There are several reasons for this, not least the US$1 billion per regiment price tag for the S-400 (Turkey's S-400 deal cost it US$2.5 billion). The Russian system will also require sophisticated training and maintenance regimes, drawing both countries closer together – a crucial hedge for Turkey.
It should be noted here that Ankara is not the only country playing this game: a number of US partners, including
Saudi Arabia
, Qatar and Iraq, are in the queue for the S-400.
India
, part of the Quad, has already acquired the system.
To be sure, US miscalculations played a role in this state of affairs. It was former US president
Barack Obama's
refusal to sell the Patriot anti-missile system that eventually sent Turkey into Russian arms – pun intended – for instance.
Nevertheless, the US will be negotiating from a position of strength in Brussels when the two sides meet: Turkey needs lots of help to prop up its moribund economy, and America offers it the best way out of a tailspin. That might help smooth things over, to a degree.
All this is not to say that Turkey and others have not learnt that selling weapons is a highly effective foreign policy tool. Ankara put on a highly visible – and successful – demonstration of its drone prowess in the Nagorno-Karabakh conflict.
Now, any number of countries are in the shopping line for what is, in effect, a cut-price air force. These include Saudi Arabia and Poland, another Nato member.
The other lesson from this is that when the US gets its boots off the ground, there will be no shortage of countries that will be willing to test the waters and fill the vacuum.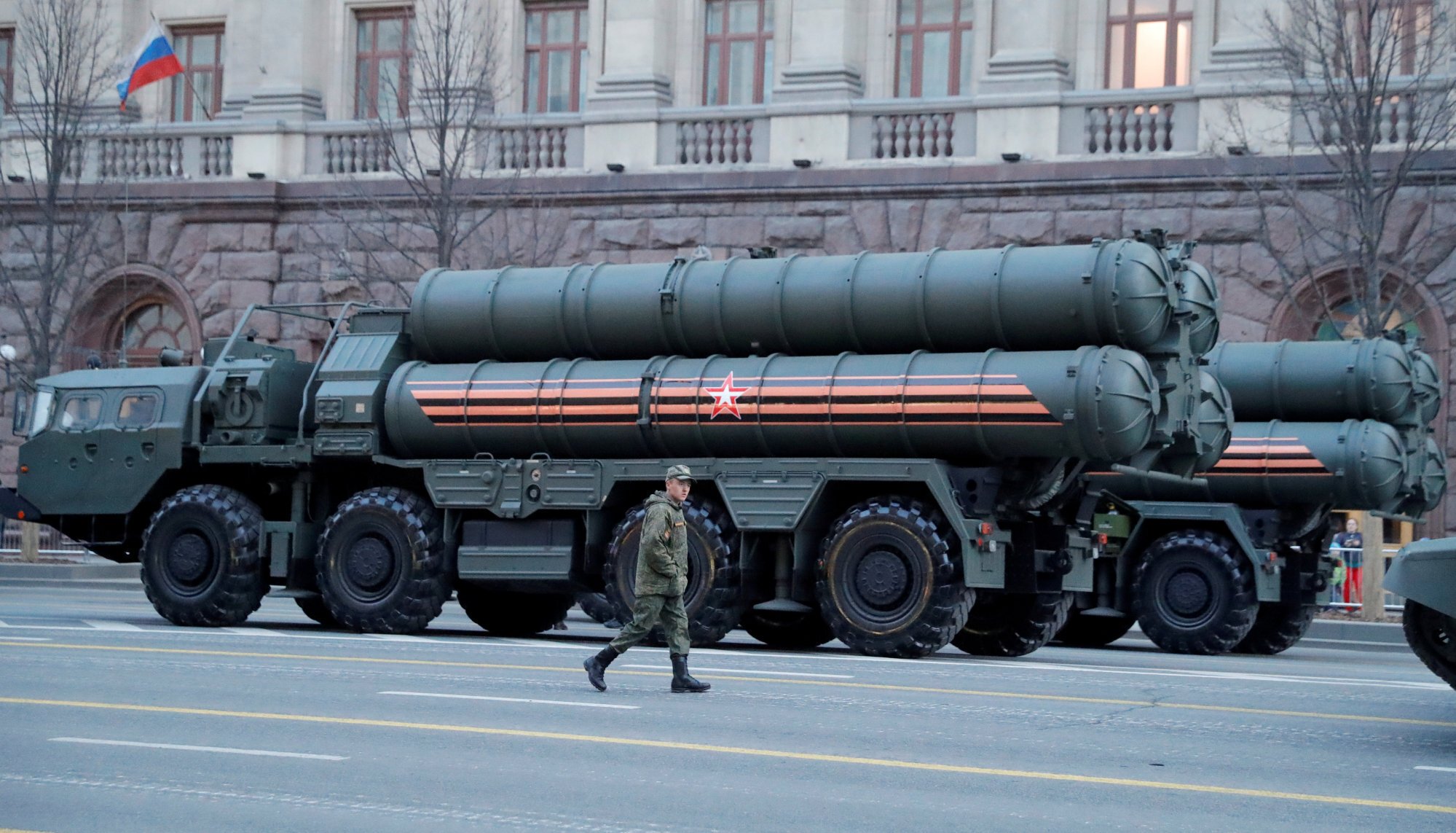 Turkey, China, and Russia have all done so, to varying degrees, in the Middle East. Washington's "pivot to Asia" has been a stop-start process, and interested parties, big and small, are keenly watching what will unfold.
Amid a big show of rebuilding alliances and democracy at the Nato summit, then, a key takeaway is this: for all of Biden's talk about "values" binding nations together, opportunists will have their day.
While the perception is that Biden considers the Middle East a problem far away, the recent eruption of violence between
Israel
and Hamas is dragging the US back into the quagmire.
The recurring crises in the region and the complex web of shifting alliances are testing the US' will to reposition itself as an offshore security balancer.
The upcoming meeting with Erdogan will tell if the US will be able to impose its will without committing to troops on the ground – in the Middle East and elsewhere.
The US president has vowed to "let Mr
Putin
know what he wants him to know" on June 16, but the growing overlapping interests between America's old foe and its sometime alliance partner might reveal more about American power.
Dr Alessandro Arduino, an expert on security issues, is Principal Research Fellow at the Middle East Institute at the National University of Singapore