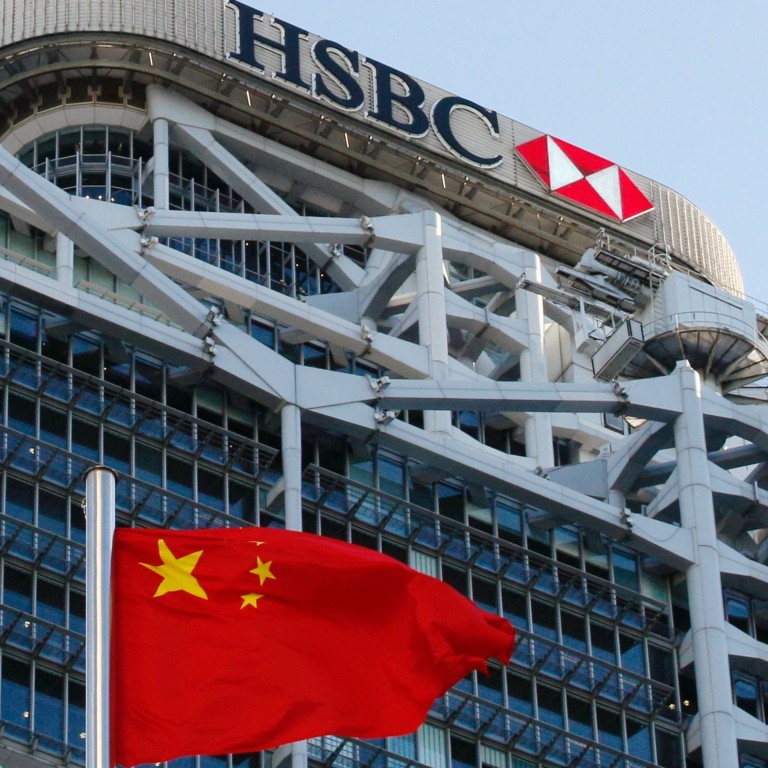 Between Biden and Hong Kong, are HSBC's days as a global bank Gone for Good?
When the US president strategically delivered a warning to businesses operating in the city, it was not just for American consumption
With most of its revenues from Hong Kong and China, headquartered in London and regulated by the US, remaining British may be impossible for HSBC
Last weekend was somewhat painful for Hong Kong, with many eyes in Europe and the United States focused on the city and how it has changed over the past two years.
Kicking off with the Cannes Film Festival, the surprise announcement of a special screening of Hong Kong filmmaker Kiwi Chow's hard-hitting documentary Revolution Of Our Times is sure to raise Beijing's ire. The carefully edited drone and webcam footage of the protests was reportedly a brutal and lengthy reminder of the street warfare we witnessed two years ago. For me, the short trailer was painful enough. It was a strategic move by the makers to release it at the French cinefest for maximum exposure. After all, the French continue to celebrate their revolution even after 230 years.
Then followed
US President Joe Biden
, who already had given us a heads-up that bad news was coming. And so it landed, strategically delivered via the
Financial Times
rather than a US media source: an advisory to American companies operating in Hong Kong, which every foreign business would naturally pay attention to.
Like the Hong Kong filmmaker selecting a French platform, the Biden administration selected a
British
one. I believe that was done to maximise the impact of Washington's message by delivering it via a pre-eminent news source for the
financial industry, Hong Kong's lifeblood
.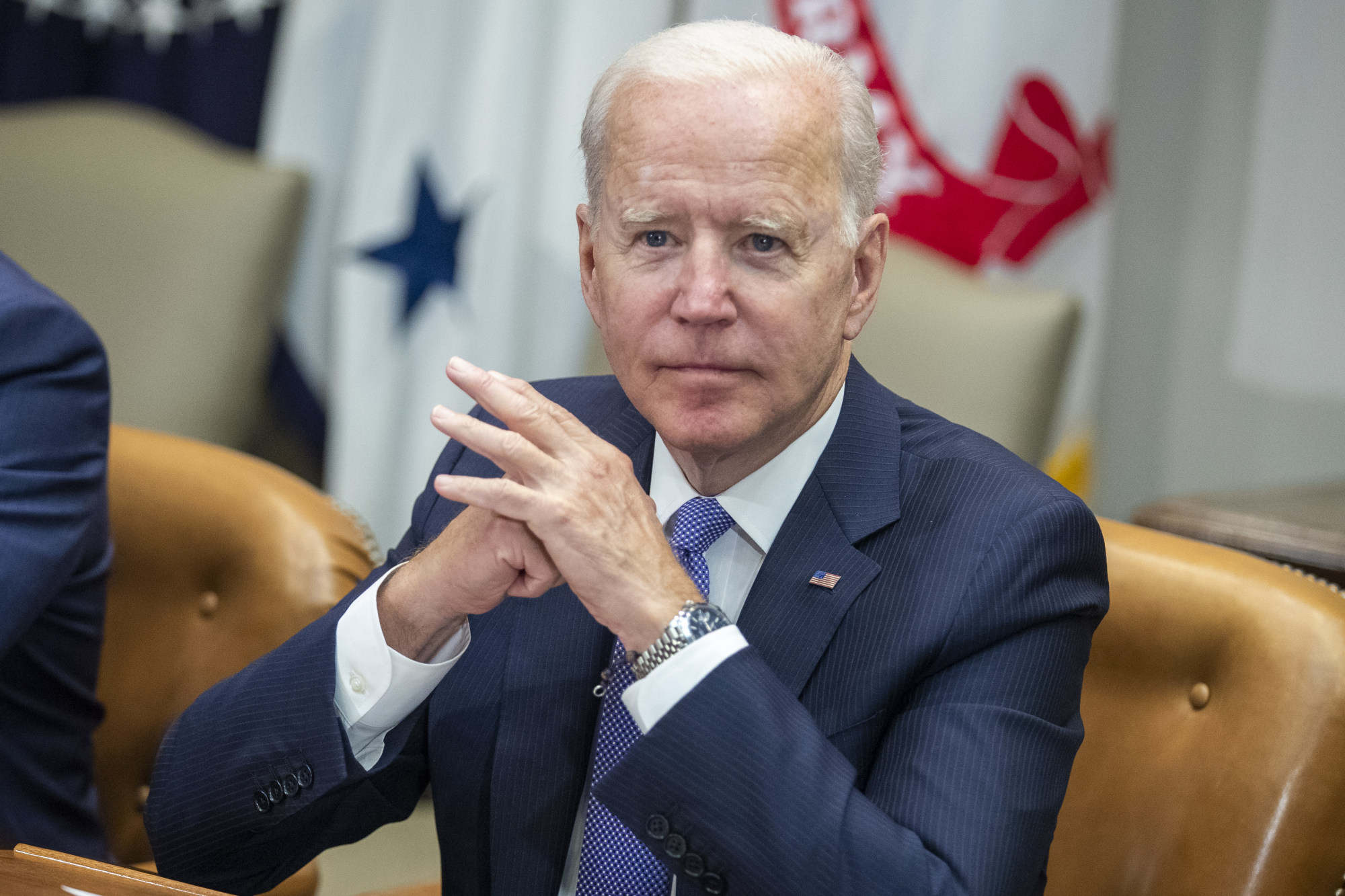 Biden warned that operating in Hong Kong now poses financial, legal and reputational risks following the legislative changes by the Chinese government to bring pro-democracy demonstrators to heel. And that, with one American citizen already arrested along with many Hongkongers, no one is above the law where authority is concerned.
According to the US State Department, Hong Kong's risk profile has changed from that of an autonomous territory – with a separate currency, legal system and regulatory structure – to an undesirable one overly influenced by the Chinese government, with laws that could affect four operational areas for companies: running afoul of the
National Security Law
; data privacy issues; transparency and access to critical business information; and importantly, exposure to sanctioned entities or individuals.
The latter is what could be the breaking point for
HSBC
, a British
bank
that has sanctioned individuals or entities as clients, which exposes its officers back in London to civil and criminal penalties under US law even as executives tiptoe around Hong Kong law so as to not upset China or get arrested. This is a mightily unstable tightrope for CEO Noel Quinn and his team to traverse daily from Canary Wharf.
The text of the US advisory pointed to the closure of Apple Daily, Hong Kong's most popular free-speaking daily tabloid, including the freezing of bank accounts related to the company and its affiliates at the request of the city's police.
It is not clear which of the seven Hong Kong banks were involved in the freezing of accounts tied to Apple Daily, but both HSBC and Citibank were recently threatened with up to seven years in jail if they dealt with the publication's owner, tycoon Jimmy Lai, and I think it is safe to assume they are both in the mix.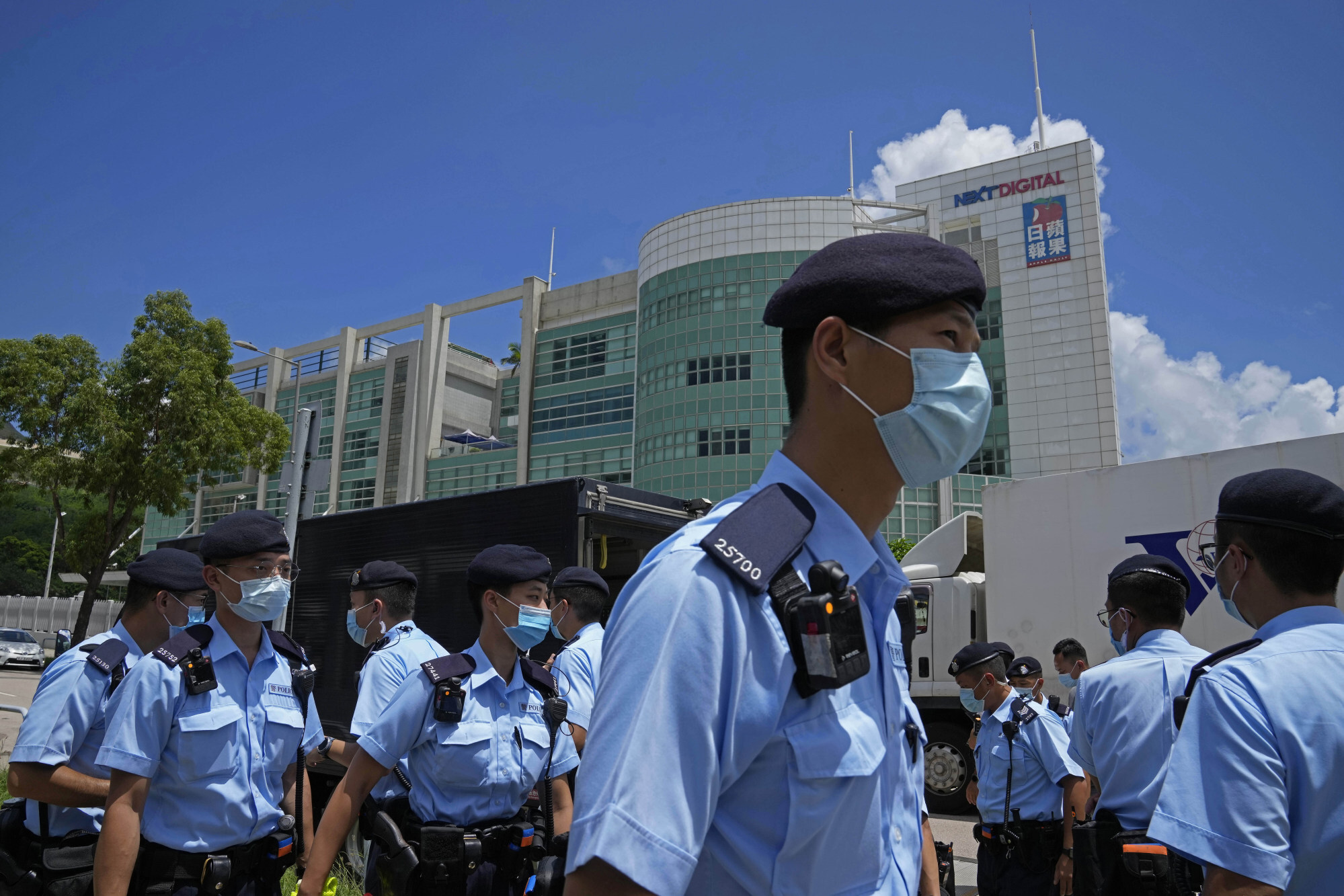 HSBC had previously been criticised in London for freezing the accounts of former pro-democracy lawmaker Ted Hui and his family after he left Hong Kong, which resulted in Quinn being hauled before British lawmakers for questioning. Later, the bank mistakenly sent a message containing revised rules to its customers which indicated that they too could be cut off from their money whenever they were overseas – a highly sensitive issue that raises questions about Hong Kong's ability to remain an international financial hub. It was erroneous, but some customers decided to switch banks anyway.
So what does this mean for the US$3 trillion worth of assets and the US$66 billion business that makes up HSBC?
It is now clear the bank's ability to serve clients in the US and Hong Kong is being hampered, and the bank is less likely to be able to deliver on its promises of international reach and ability to support cross-border businesses by straddling the three continents. It will have to change.
For battered shareholders, it has become very confusing. What are they really investing in when buying shares in a firm that gets 84 per cent of its profits from Asia, 68 per cent from Hong Kong and China alone, while being headquartered in London where it loses money and gets regularly fined in the US? HSBC's investors have seen the reliable dividend stripped from them by the Bank of England, and the rule of thumb to buy its shares below HK$60 and give them as gifts to your nearest and dearest has gone out the window. HSBC shares remain depressed, though they have rebounded from the ugly lows of September last year.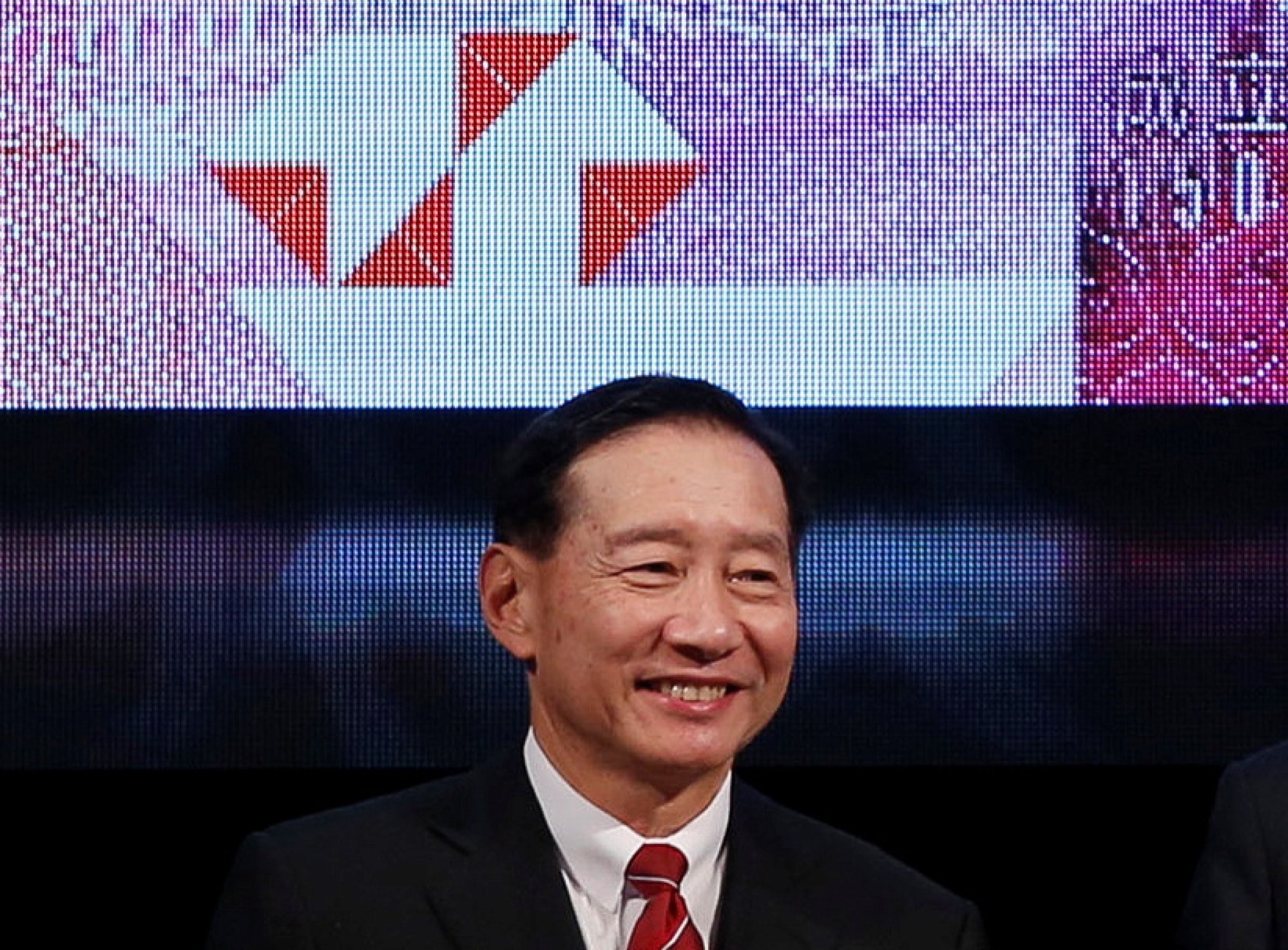 How senior management navigates the politics of the bank's perilous situation is being closely scrutinised following the promotion of HSBC Hong Kong executive Peter Wong, who signed a letter on the bank's behalf backing the introduction of the National Security Law and has now been elevated to a key adviser to the board. In all fairness, Wong was firmly lodged between a rock and a hard place, with the Chinese ambassador to the UK threatening British businesses with "consequences" after Huawei was shut out of the country's
5G
cellular network build out. For the sake of the bank, Wong signed. But it raises the uncomfortable question of whether HSBC is really still a British bank, or whether it is now controlled by China.
On the high street of both Hong Kong and Britain, it is one of the biggest banks. The British network, formerly Midland Bank, was acquired in 1992 to open up a way for HSBC to relocate its headquarters to London ahead of the handover in 1997. It has the fifth-largest branch network in Britain, and to date there has been no evidence of a mass exit of depositors from the bank or its online cousin First Direct. Perhaps British savers are apolitical, but how long will it be before customers become upset at their British bank acquiescing to China after being reminded of the brutal pummelling of protesters by Hong Kong's police laid bare, feature length, on television?
A demerger at this point has become all the more likely, and in my opinion a near-term certainty. The bank will need to be split into at least two parts on a geographical, not a functional, basis. This would be a difficult task. Certainly, finding buyers in Britain for new Midland Bank shares at a time when banks are performing so badly on the stock exchange, and dividends can be dictated by the Bank of England, would be extremely difficult. No existing banking group would pick it up.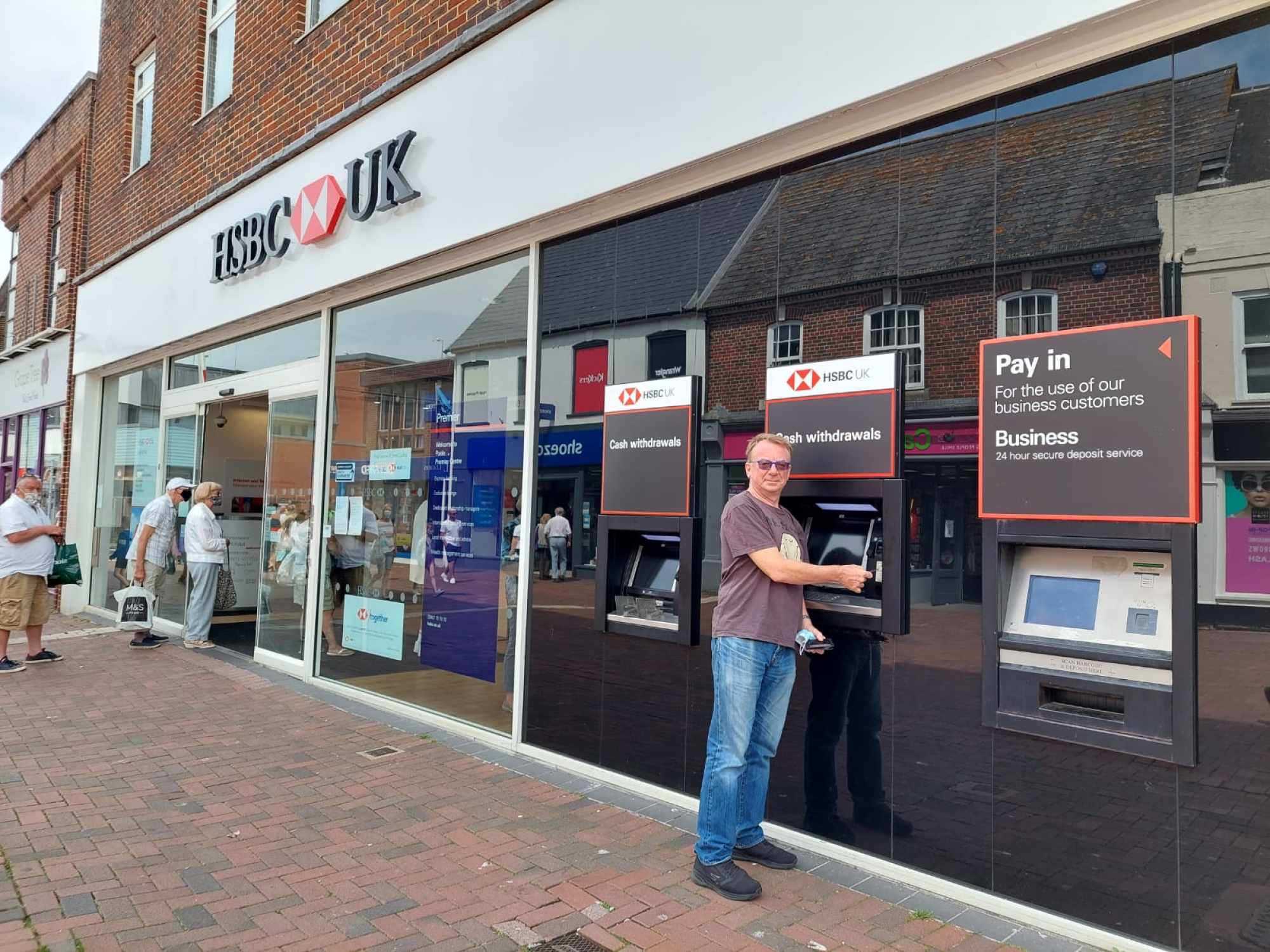 With strong Asian revenues, selling new HSBC shares as a Chinese bank would be straightforward. With its reach into China and interface with international clients, it looks attractive. Existing shareholders could be offered a ratio of new Midland Bank and new HSBC stock for old HSBC shares, which would allow investors to price both separately and make a choice.
A demerger of this kind is not without precedent in the British banking sector, with the extrication of the Trustee Savings Bank, or TSB, from Lloyds Bank in 2014. The sale through public offering was a backup plan following a government bailout when the sale of TSB to the co-op failed, and it cost £1 billion (US$1.38 billion) more than the new bank was worth to get rid of the shares. TSB had to be spun off from the group to comply with European Union regulations on state aid. There was no choice, so politicians and regulators forced the process while the parent company and shareholders paid the price.
The forces of East and West, pulling in each direction, look set to only get worse as we now wait for China's retaliation against Biden's actions. I can't see how the outlook can improve for HSBC in its present form. Indeed, it is already having to shrink for various operational reasons and is disappearing from an increasing number of countries. As far as the Americans are concerned, perhaps seeing HSBC gone for good would be a plus. Racking up US$6.5 billion in fines over the past 20 years suggest it isn't made of the right stuff.
The days of HSBC being the world's local bank were over five years ago, and its days as a global bank may be over before this year is out.
Neil Newman is a thematic portfolio strategist focused on pan-Asian equity markets