What the lolly for a UK lorry means for the wonga of a Hongkonger
Lorry drivers in Britain are now earning more than junior analysts at Goldman Sachs in the US as economic predictions are upturned
Unemployment is dropping, inflation is rising and what happens in the UK, EU and US will impact Hong Kong through the HKMA peg – unless it decouples
These are unusual times, I think everyone would agree, as the impact of the
Covid-19 pandemic
continues to roll over our daily lives.
Although some folks had hoped it would be over by the summer of 2020, scientists are having to use more of the Greek alphabet to keep track of
variants
. Like mathematicians, and indeed options traders like myself 30 years ago, they need the Greeks to keep their variables in order.
But three strange things happened last week, none of which I had considered possible, nor had economists or mathematicians predicted it with their Greek letters:
My son made an 8 per cent profit on his 2019 Toyota Corolla when he sold it online

Apple announced a major product with no shipping date

UK lorry drivers now earn more than junior analysts at Goldman Sachs
Now, you may be thinking to yourself, "he's lost it", but these three events have got me thinking – and there are investment considerations and potential long-term impacts.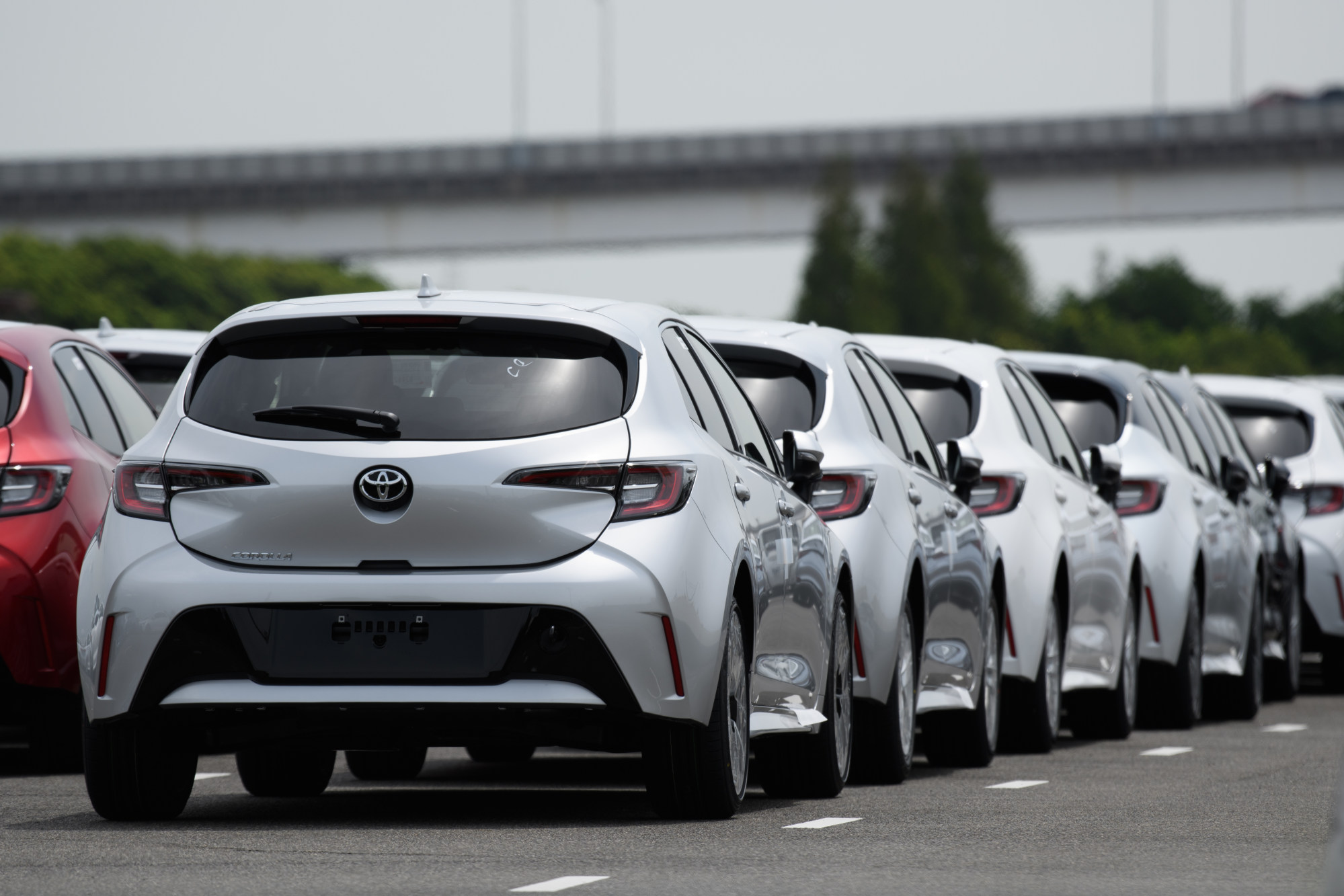 Selling your used car
I have not made a profit selling any car I've ever owned and always believed in the rule that as soon as a new car comes out of the showroom, it falls in value by a third.
I have owned numerous cars over the years, but only an Audi 80 and a beautiful red Nissan ZX200 came with a new car smell. Everything else I bought second-hand so as not to lose too much money when I sold it.
So when I heard my son had turned a profit on his 2019 Toyota Corolla, chopping it in for a Prius hybrid, I wondered, "how did he do that?".
It turns out that the microchip shortage has lowered production in the automobile industry to a point where it's raising the prices of second-hand cars, and as he was being chased by an online second-hand car dealer, he hit the bid.
Semiconductor manufacturers, traders and OEM parts suppliers are not expecting a return to "normal" until at least 2023. And with Toyota having cut back its global production by 40 per cent as it can't source the parts, "Toyotathon" end-of-year super-sales are a thing of the past.
Just as a side point here, while Hongkongers may not be able to acquire a portfolio of nearly new Toyota Corollas to supplement their dwindling MPF returns, it is possible to buy shares in listed second-hand car dealers for the ride.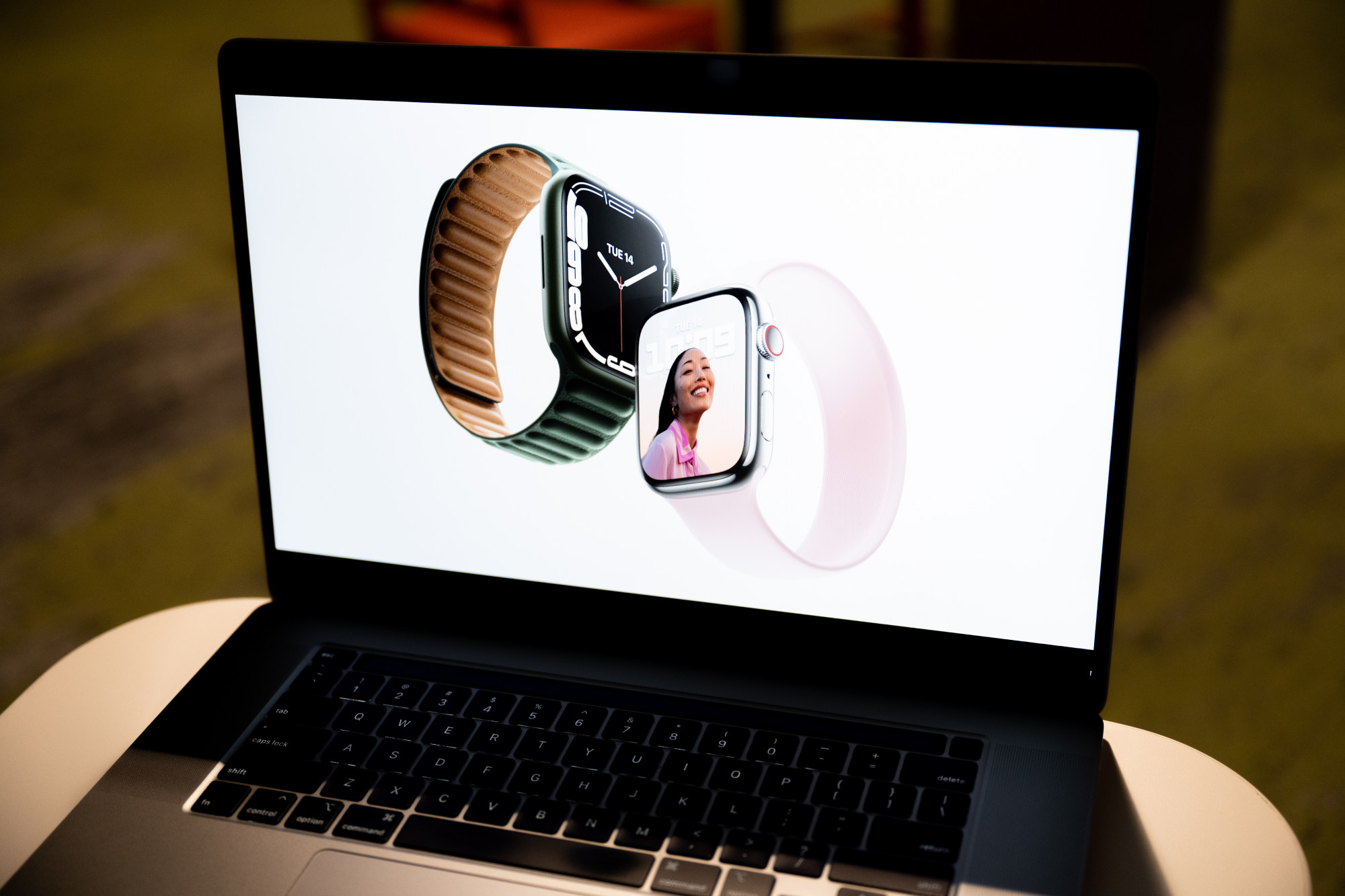 Watching Apple Watch
In Hong Kong, we have regularly witnessed the impact of new Apple products on the local economy. It seems it's the only brand which has people jumping out of doorways trying to sell you the latest model they snagged by queuing overnight.
The old master of Apple product launches, Steve Jobs, would have geeks on the edge of their seats at the first showing a super-secret iPhone, or a laptop pulled from an office envelope, followed almost always with "you can buy this next week", to ecstatic applause.
By contrast, Sony, for example, would announce a great new product and tell customers they could buy it in a year's time – by which point everyone would have gotten bored with the wait.
Apple CEO Tim Cook has carried on Jobs' tradition until last week, when the new super-secret Apple Watch 7 was announced with no shipping date. It is rare for a mainstream product to have a vague launch date. Shoulders slumped, everyone went home.
It was that darned chip shortage again. And if Apple and its gigantic chequebook is having problems, then so is everyone else. So we should be wary of profits at consumer goods manufacturers as the parts makers sell as much as they can produce at inflated prices. The chip shortage will rein in the supply of finished goods and, like the cars, will push up prices of new and second-hand items.
I reckon Apple is also facing a fair number of logistical problems in getting their products to consumers, in particular a shortage of lorry drivers in the US and Europe.
HGV drivers
As my first car, a tortured 1960 Ford Cortina, sat on the drive of my parents' garage, my driving ambitions were snookered by a shortage of driving tests.
It was the "Winter of Discontent", a series of strikes that ran from October 1978 to February 1979, which started at Ford in the UK, followed by lorry drivers, council workers, virtually everyone in the public sector, rubbish collectors, gravediggers and – you guessed it – driving test examiners.
While I was thankful I no longer had to flash "hand signals" to turn – they went out in 1975 – I did want to demonstrate my three-point turn, hill starts and take my girlfriend for a drive, or rather, find somewhere quiet to park.
As the strikes ended, backlogs had to be cleared in just about everything, including driving tests, and for a time, it became easier to obtain a heavy goods vehicle (HGV) licence than a regular car licence. The backlogs took years to clear, and when I found out this week what lorry drivers are being paid, I wish I'd taken that HGV licence to keep in my back pocket.
The pandemic and an exodus of continental Europeans have resulted in a severe shortage of workers in many industries; particularly manual jobs through Europe. I made particular note of this in the UK, but it is not the only country affected nor is it wholly an impact of Brexit as the US is also seeing the same problem – a severe shortage of lorry drivers, logistics staff as well as those in the retail and food and beverage sectors.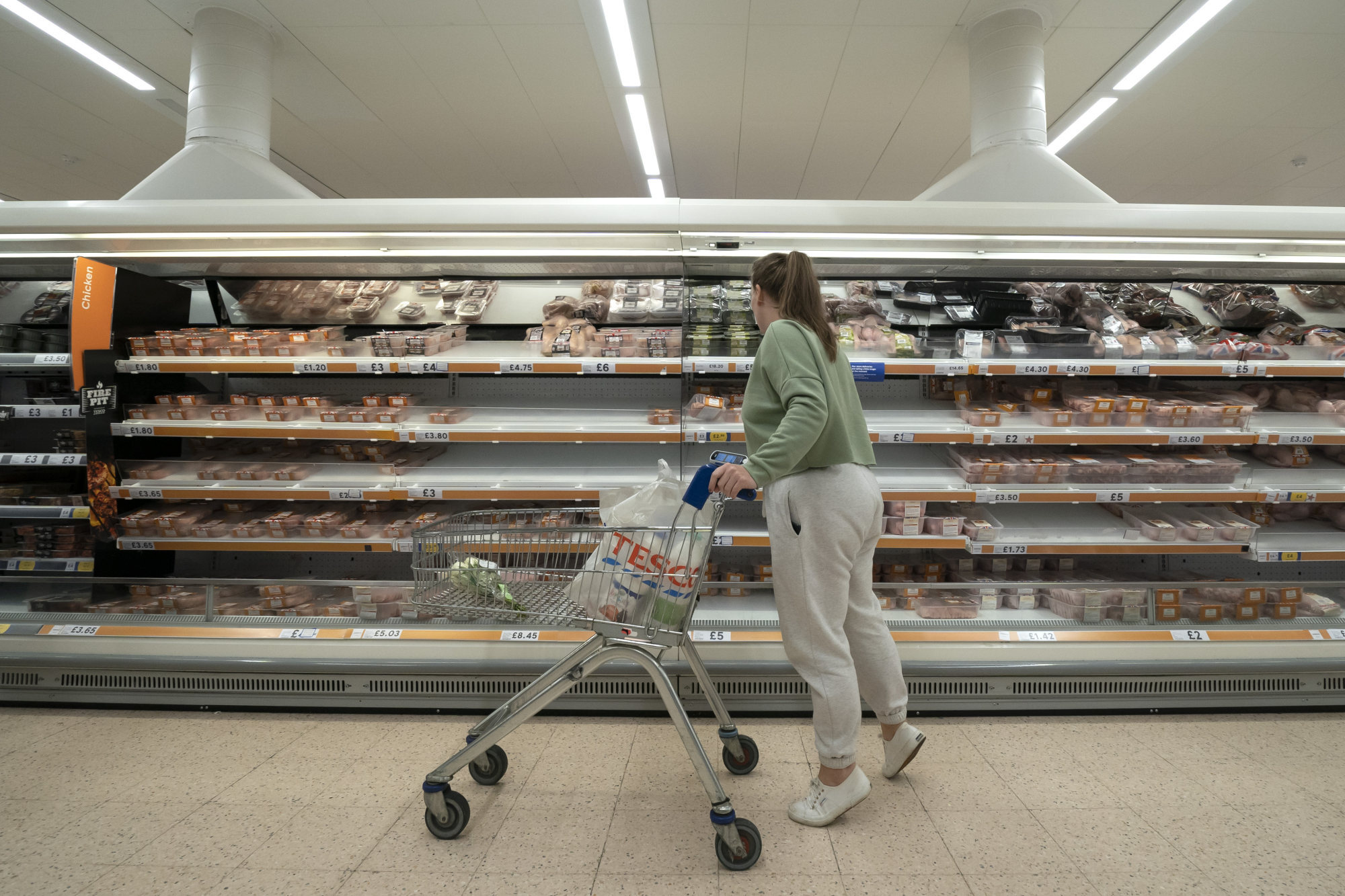 A lot of lolly for a lorry
These jobs that were once considered lowly-skilled and didn't require university education are now commanding high hourly wages, for example £27 (US$37) to drive a truck (double at weekends) and £16 (US$22) to fix a washing machine.
There is also a strong demand for food and beverage workers, especially chefs and senior kitchen staff; hotel room cleaners and laundry firms that support them; and general staff in pubs. Businesses are now increasing salaries and throwing in sign-on bonuses to attract applicants.
Someone with an HGV truck licence could get a £2,000 (US$2,755) sign-on bonus, then work 40 hours a week, earn time-and-a-half or double at the weekend, and be better off driving than having a degree in finance and joining Goldman Sachs.
Drive a lorry for five years while living with your folks and you can buy a house. Then think about that degree in anthropology, coin archaeology or fashion design.
This week, the number of job vacancies in Britain exceeded 1 million as the economy recovers post-lockdown. As increased costs are passed on to the consumer, why is this worrying for Hong Kong? Let me explain.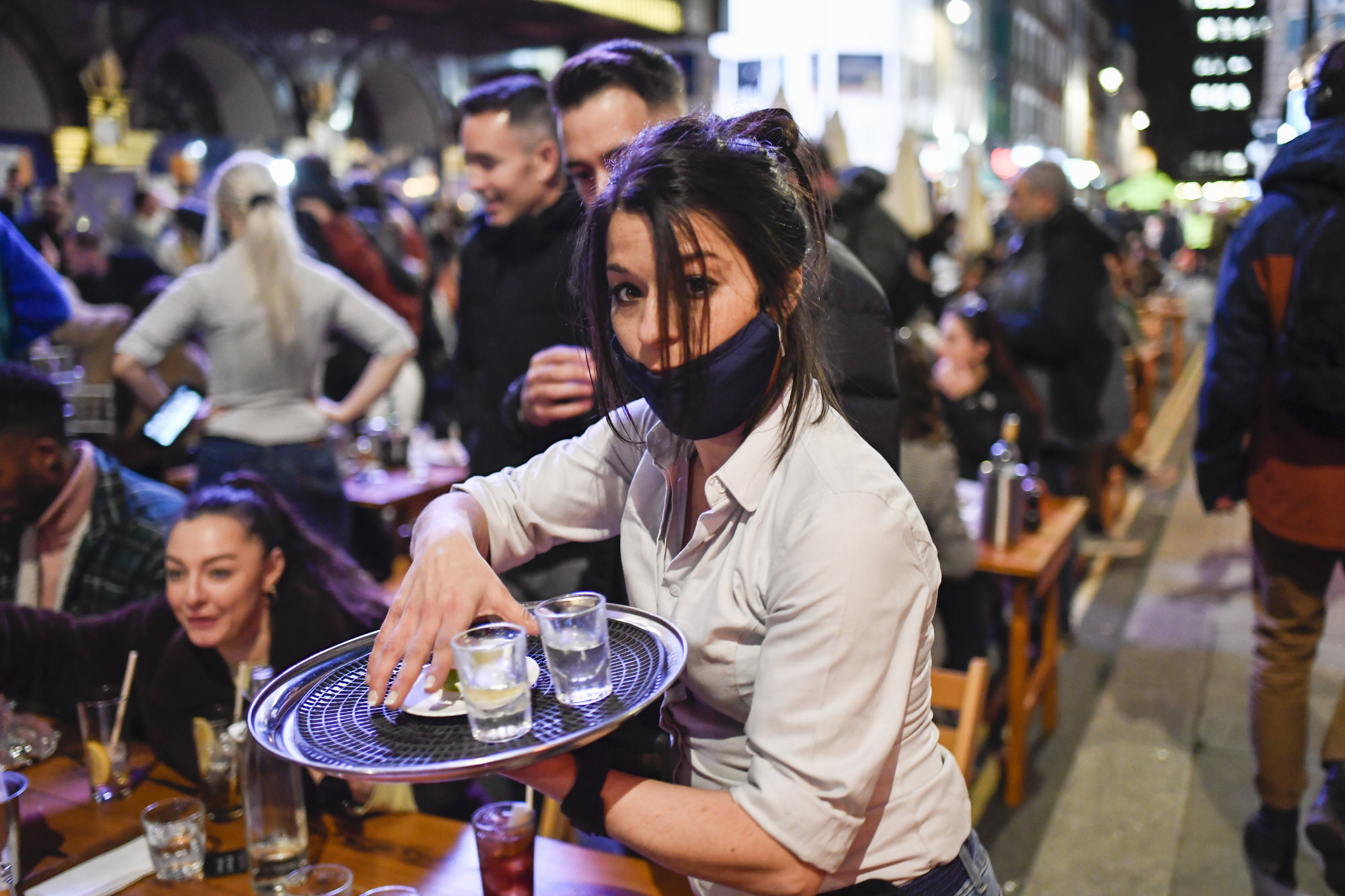 Inflation and interest rates
The sharply increased cost of transport, staff and goods will find its way to the consumer very quickly, as businesses have suffered during the pandemic and they are unlikely to be able to absorb increased costs. This means inflation will undoubtedly surge.
Central banks combat inflation by raising interest rates. While there are no clear signals this will happen immediately, they may have no option in the near future.
The original scenario was that the Covid-19 pandemic would cause a short-term dip in consumption, followed by a blip in buying, and a years-long period of high unemployment and low interest rates, as economies recovered and debts were repaid. This will now have to be rethought as it appears the opposite is happening.
As Hong Kong's interest rates are based on the US dollar, if interest rates rise as unemployment falls and inflation returns – as it has in the UK, where inflation jumped to 3.2 per cent in August versus the Bank of England's target of 2 per cent – then there's a problem ahead for the city, especially for real estate financing and the resale value of property as interest rates in the US dollar, sterling and the euro will rise in unison.
While the Hong Kong dollar remains exclusively pegged to the US dollar, the knock-on effects of inflation and central banks raising interest rates to tame it overseas, will soon impact Hong Kong's borrowers.