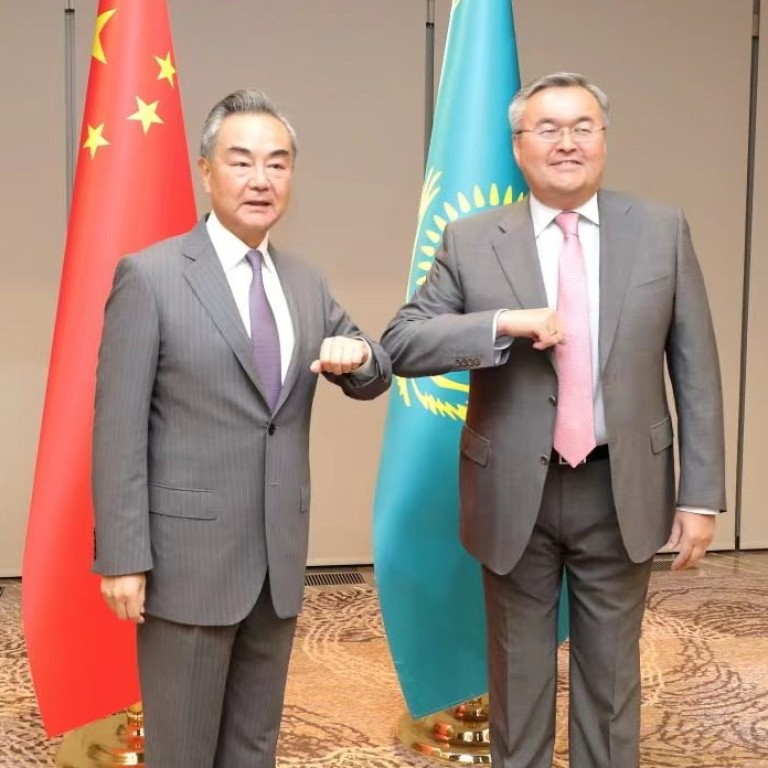 Opinion
Asian Angle
by Alessandro Arduino
Asian Angle
by Alessandro Arduino
As instability brews in Central Asia, can China's investment diplomacy in region still work?
Uncertainty on the rise as five Central Asian countries struggle with looming civil war, riots and possible confrontation with Russia
Coming summit in Uzbekistan could indicate how Beijing will seek to protect economic, security interests in region to counter Moscow's influence
Since gaining independence after the collapse of the Soviet Union, the five
Central Asian countries
have mostly stayed out of the media glare. When they have hit the headlines, it is usually because of proximate events, such as the
fall of Kabul to the Taliban
last year.
But now, internal tensions as a result of economic woes and external pressures from transnational terrorism and criminal organisations have created a tinderbox.
From a looming civil war in Afghanistan, which will directly affect Tajikistan, Turkmenistan and Kyrgyzstan, to
riots
in Kazakhstan and western Uzbekistan, or a possible confrontation between Moscow and Kazakh capital Nur-Sultan, uncertainty is on the rise.
This volatility has not gone unnoticed in
China
. In his recent book,
Sinostan
, Raffaello Pantucci, an expert on Central Asian security, notes that China is wary that Uygur militants will use
Afghanistan
to foster instability in Xinjiang. Adding to this old concern is a growing fear that Beijing's other adversaries might seek to use Afghanistan as a base to target China or its interests from Central to South Asia.
These adversaries include the ever-widening range of militant groups in the region, such as the Islamic State in Khorasan Province, the Turkestan Islamic Party in the Badakhshan area, and the Pakistani Tehreek-e-Taliban Pakistan.
While the European Union is focused on Ukraine and the United States is trying to juggle the Russian invasion and the Indo-Pacific, Beijing is in full crisis management mode along its "near abroad". Next month's Shanghai Cooperation Organisation (SCO) summit, to be held in Samarkand, Uzbekistan, will amplify how the Central Asia region is a source of worry in China, other Asian countries, and the Middle East.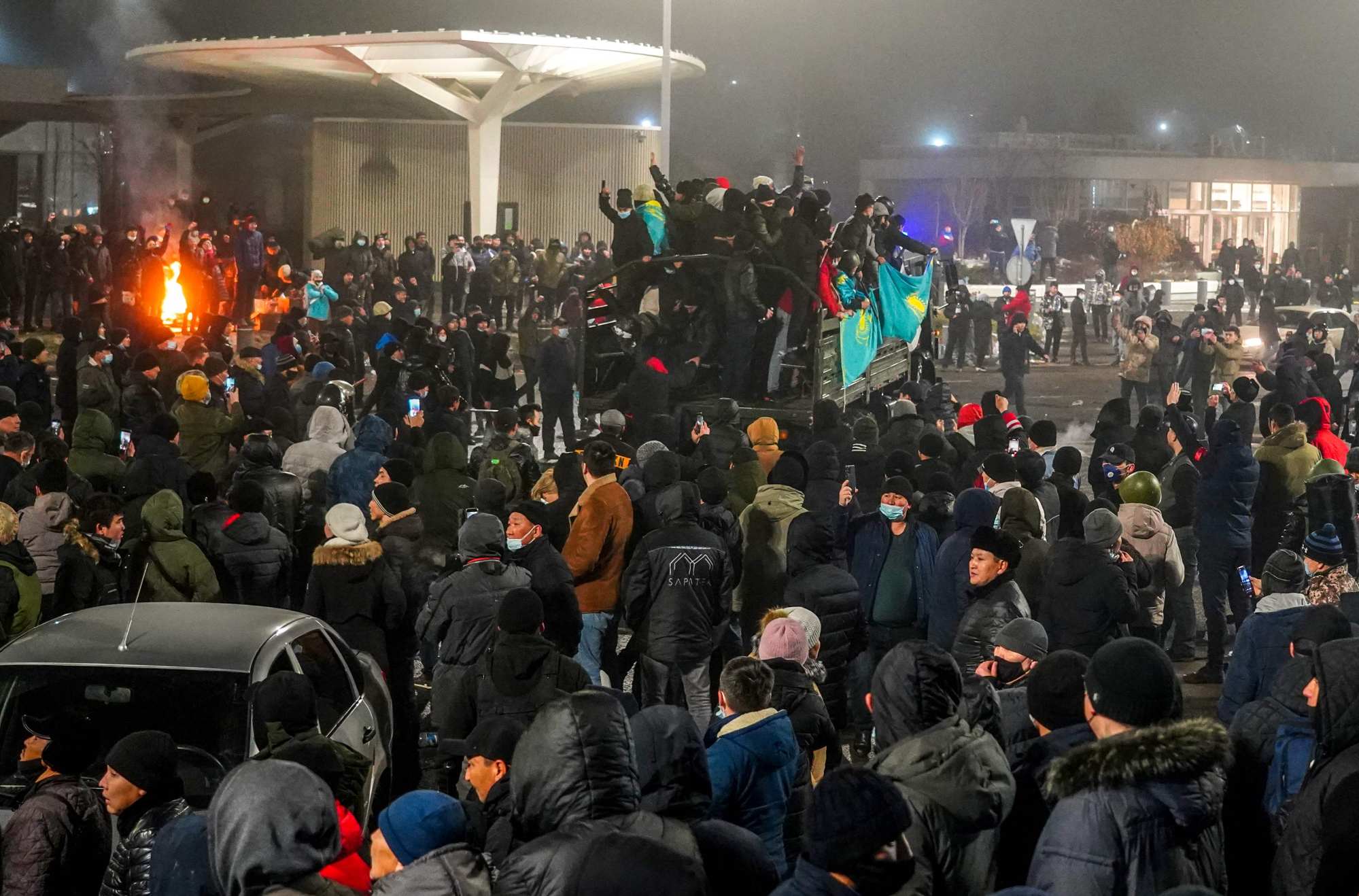 While Kyrgyzstan and Tajikistan were previously considered the weakest links in the area due to civil war and economies that have struggled to take off since independence, Kazakhstan – once regarded as the region's poster boy – is now on shaky ground. Civil unrest early this year saw the deployment of more than 2,000 foreign paratroopers, mainly Russian, from the Collective Security Treaty Organization to stabilise the situation.
The Central Asia region is critical to China, which shares almost 1,800km of borders with it. The area was also the starting point for the
Belt and Road Initiative
, President Xi Jinping's flagship foreign policy initiative. Beijing is trying to manage the region's growing uncertainty via its usual banking-diplomacy playbook: throw money at the problem.
One step could be advancing the two-decade-old railway project linking Kyrgyzstan with Uzbekistan along the China-EU East-West connection axis. At the same time, further investments from China could accelerate the construction of the North-South axis linking the railway connection to Iran and the Caucasus, providing access to sea lanes of communication to landlocked Central Asian countries.
Time is running out for such economic measures, however. The World Bank's June 2022 Global Economic Prospects report says Russia's invasion of Ukraine has triggered a humanitarian crisis, set back economic growth in Europe and Central Asia and beyond, and heightened global geopolitical instability.
Growth is expected to be weakened in most Central Asian countries because of the region's close links with the Russian economy – the figure is projected to halve in 2022 from 2021, falling to 2.4 per cent. Though the report says rising commodity prices could help Kazakhstan and Uzbekistan, the benefits are likely to be limited.
Considering that China's previous investments in the Belt and Road Initiative have not shown the promised results, Beijing is likely to double down on its investment in the region to avoid local unrest. It has few other options. Increasing its security footprint, for instance, is not on the table. A stable Central and South Asia is a must for China, as it allows the country to keep its neighbourhood stable and focus on the Indo-Pacific without distractions.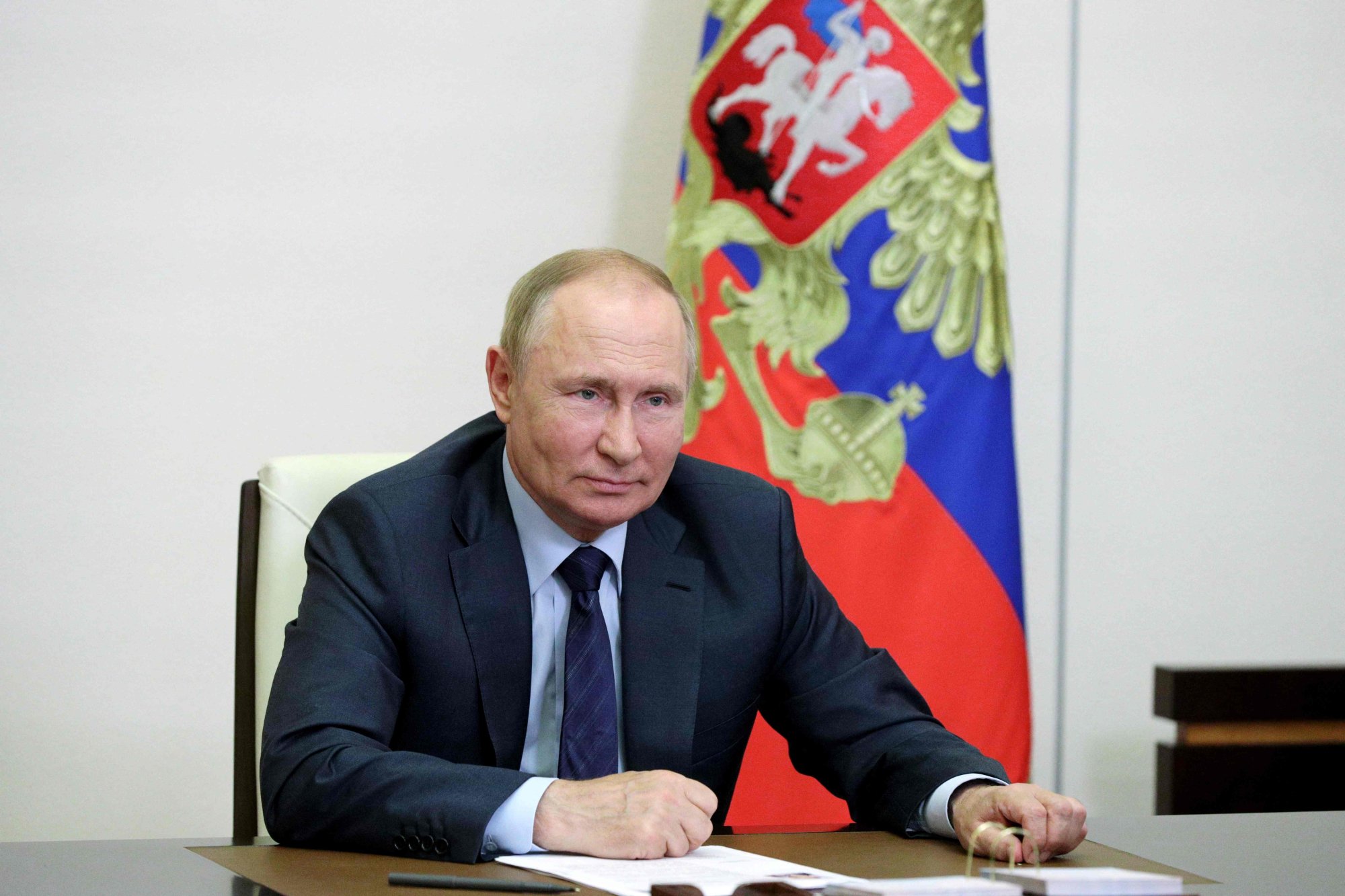 At the same time, while Russian President Vladimir Putin's focus is on Ukraine, Moscow's interest in Central Asia – which it considers its natural sphere of influence – could lead to friction with Beijing. Putin has stated several times recently that Kazakhstan is a Russian-speaking country with a population of more than 20 per cent of ethnic Russians – much the same justification he used to launch his
"special military operation" against Kyiv
.
For China, the region is central to its energy and trade connections. The SCO summit could see money from China and the Middle East – the United Arab Emirates, for example, is bidding for membership in the organisation – pouring into Central Asia.
This sets up a situation which could see the region thrown back into its former role as a geopolitical pawn, with possible consequences for the "partnership without limits" between China and Russia.
The Samarkand summit will thus bear watching: the size of Chinese investment announced then – which will have direct bearing on the growth of its influence – could foretell if Beijing's urgent security and economic interests in Central Asia brush up against the Kremlin's cultural and ideological vision for the region, with possibly disastrous repercussions.
Dr Alessandro Arduino is the principal research fellow at the Middle East Institute, National University of Singapore. He is the co-director of the Security & Crisis Management International Centre at the Shanghai Academy of Social Sciences and an external associate at Lau China Institute, King's College London.