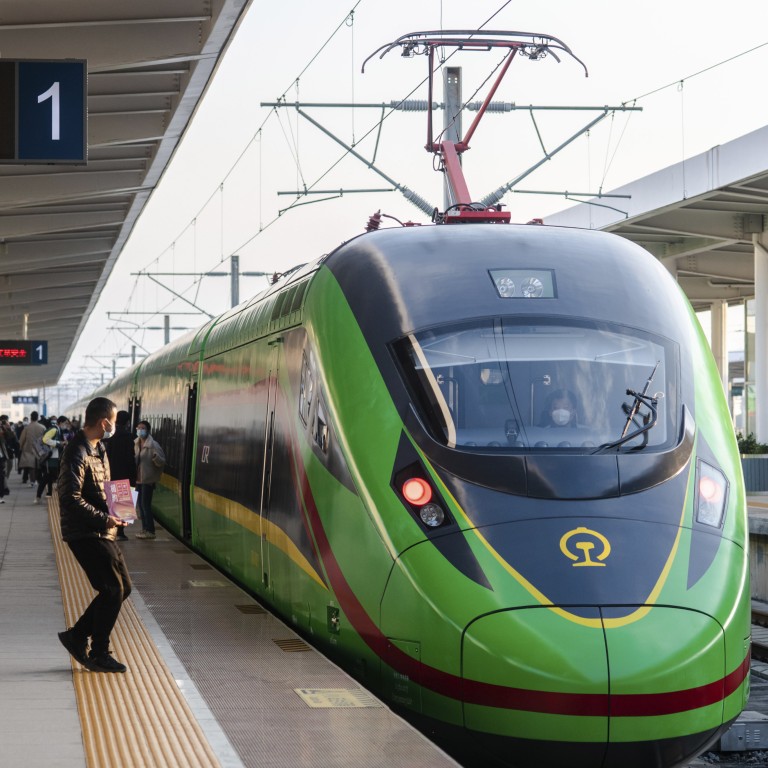 Opinion
Asian Angle
by Lucio Blanco Pitlo III
Asian Angle
by Lucio Blanco Pitlo III
What Xi Jinping's third term means for belt and road, China-Asean ties
Belt and road investments suffered contractions due to disruptions brought on by the pandemic, but funding for projects in Southeast Asia rose in 2020
China has been Asean's largest trade partner since 2009, and the bloc became China's largest trade partner in 2020
Belt and road projects have continued to roll even at the height of
Covid-19
, most notably in Southeast Asia. While investments elsewhere suffered contractions due to disruptions brought on by the pandemic, funding for belt and road projects in the region rose in 2020.
Xi's term extension may help portray China as a more stable international actor, especially in the eyes of belt and road participating countries. This is in contrast to rivals that are more susceptible to policy disruptions or swings after periodic elections or abrupt leadership changes. At a time when geopolitics are in flux, Beijing's stability may have far more appeal.
But the belt and road, now in its ninth year, is also likely to be calibrated. Growing scrutiny of China's overseas loans and its own ballooning debt may inject more prudence in the country's lending binge. But while China is closing the taps on impractical proposals, sunk costs tie its hands to sustain support for current commitments. Beijing does not want to be seen as an inconsiderate partner who walks away when the going gets tough.
The lifeline extended to borrowers, especially debt-distressed countries, will keep belt and road projects going, and discourage debtors from shunning Chinese finance in favour of other underwriters. China funding more efficient and cleaner coal power plants, and growing its renewable energy portfolio abroad, may also contribute to climate change mitigation, raising the country's environmental profile.
Helping with that image could be Xi's new pitches – the Global Development Initiative (GDI) and Global Security Initiative (GSI). Expect China to put great effort in implementing these projects. The GDI's support for the attainment of the
UN
2030 Sustainable Development Goals may help it score international backing.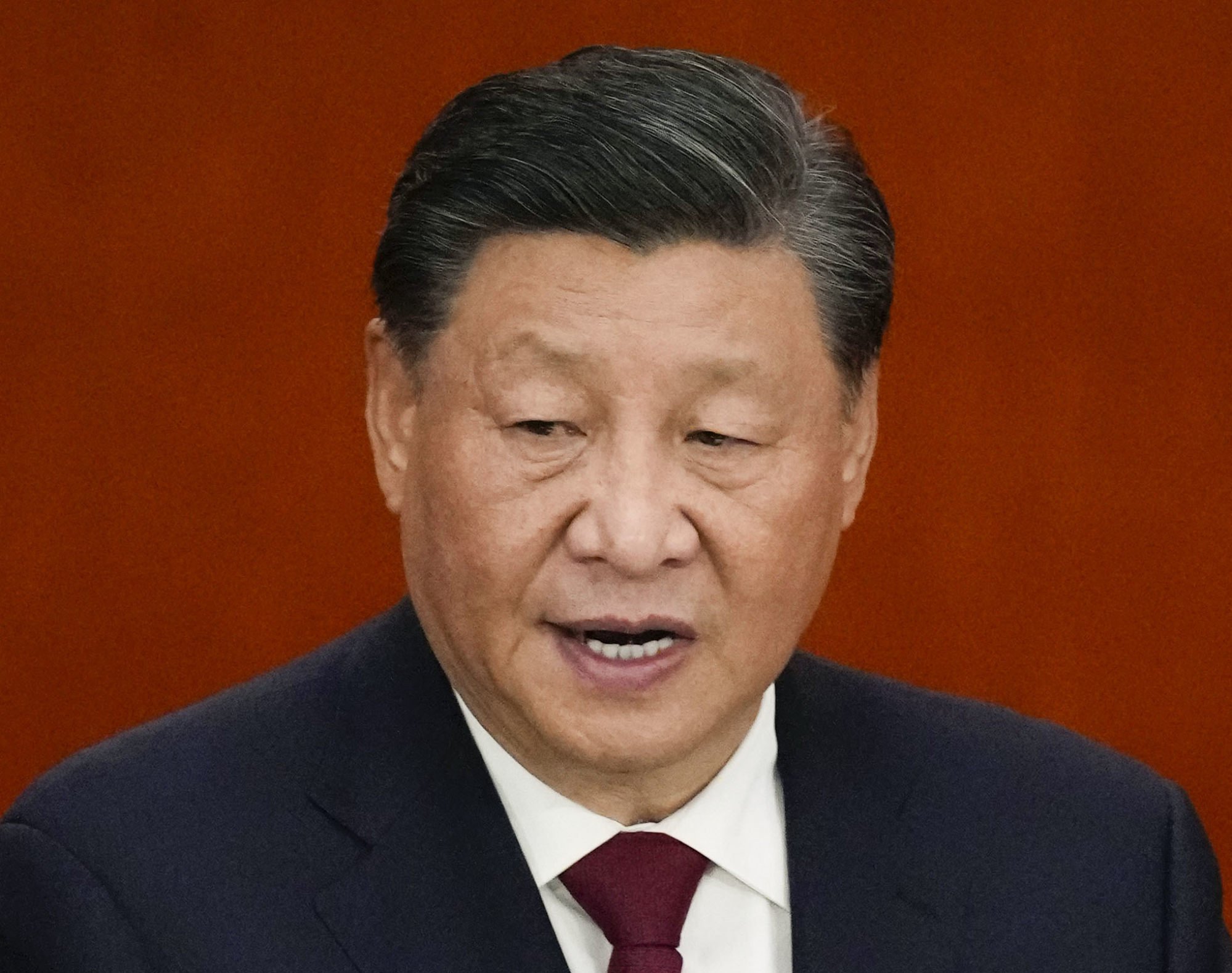 China is also likely to double down on regional and international organisations it helped found and staunchly champions, notably the Shanghai Cooperation Organization (SCO) and the
BRICS
grouping of five nations. As relations with the
United States
become more strained, China may invest more in neighbourhood diplomacy.
China will also likely support the expansion of BRICS. The 16-year-old club of emerging economies helps promote a more multipolar world order, undercutting US primacy and taking the spotlight off the US-China duopoly.
In May, a BRICS-Plus consultation meeting was attended by foreign ministers and representatives from South America,
Africa
,
the Middle East
and
Asia
, showing the global range of possible candidate countries. Beijing, which holds this year's rotating chair and which hosted a virtual leaders' summit in June, received
Iran
's and
Argentina
's expressions of interest to join.
The politicisation of the
G20
, especially in light of the
Russia-Ukraine war
, and stalled negotiations for a global trade regime since the 2001 Doha Round, may raise the organisation's importance. For China, the rise of BRICS may help erode Washington's long-standing position in shaping the international economic architecture.
As great power competition intensifies, China's neighbourhood diplomacy may get a boost. Wrangling over trade, supply chain decoupling, a rift with the West over its position on the war in Ukraine, and setbacks on its investments in the West may convince China to put a greater premium on emerging and developing economies, including neighbours throughout Asia. Peripheral diplomacy is also crucial for Beijing to manage unresolved disputes with neighbours in the
South China Sea
, and avoid inviting the involvement of extra-regional powers. Such flashpoints can be potential powder kegs if not handled well.
To this end, two regional organisations, the SCO and Asean, will get more attention. President Xi's visit to Samarkand, Uzbekistan, last month to attend the 22nd SCO Leaders' Summit was
his first foreign trip since the pandemic
.
What started as a grouping made up of China,
Russia
, and four Central Asian republics in 2001 expanded with the inclusion of
India
and
Pakistan
in 2017. Iran became the latest to join last month. What was originally a security-focused group, SCO has now ventured into economics and cultural cooperation.
Meanwhile, Xi hosted Indonesian President
Joko Widodo
in July, becoming the first foreign leader to visit China since the
Beijing Winter Olympics
in February. The meeting of the leaders had other significance, as it came just before the first batch of bullet trains for the Beijing-funded Jakarta-Bandung high-speed railway, Southeast Asia's first, arrived in the Indonesian capital last month. The line is
likely to be opened next year
as Indonesia hosts the rotating
Asean
chairmanship.
Xi attaches high importance to neighbourhood diplomacy, outlining the two components of the belt and road plan in his 2013 trips to Kazakhstan and
Indonesia
. In September of that year, he laid out his vision for the trans-Eurasian Silk Road Economic Belt in remarks he made in the Kazakh capital of Nur-Sultan.
The month after, in a speech before the Indonesian Parliament – a first for a foreign leader – he proposed the establishment of the
Asian Infrastructure Investment Bank
and the 21st Century Maritime Silk Road.
Aside from the completed China-
Laos
railway and the ongoing Jakarta-Bandung high-speed rail line, Beijing is also building the East Coast Rail Link in
Malaysia
and renewed negotiations with the
Philippine
s for three railway projects.
Indeed, countries who signed on to China's initiatives expect to benefit from Xi's third term. Continuity and institutionalisation will define Chinese foreign policy schemes in the next five years, while organisations wherein China plays a foundational and outsized role are seen to grow.
Lucio Blanco Pitlo III is a research fellow at the Asia-Pacific Pathways to Progress Foundation