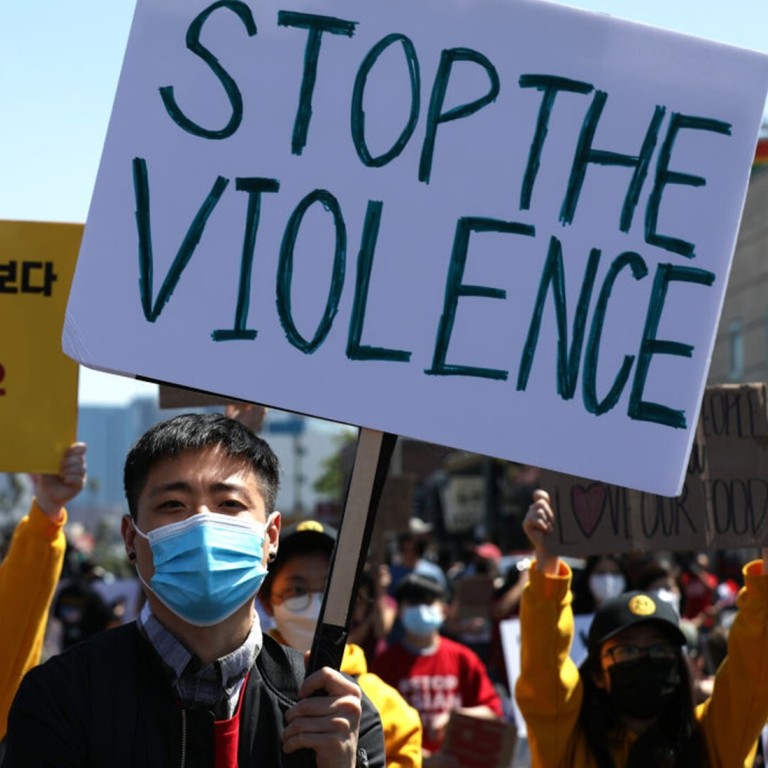 Asian-Americans hope US$250 million plan to fight racism will support women, celebrate diversity
The Asian-American Foundation will support projects that eradicate hate and highlight the contributions of Asians and Pacific Islanders in US schools
The move comes amid a spate of high-profile attacks against Asians during the Covid-19 pandemic
Growing up in Los Angeles, Korean-American Eunice Kim, 34, learned to assimilate by downplaying parts of her heritage that her family celebrated proudly at home. It was only in recent years that the second-generation US citizen started to share Korean food and traditions with her non-Asian friends.
This is despite her being born and raised in California, a state where Asians account for 14.2 per cent of the population, double the 7 per cent they make up nationwide. Kim said she felt a need to conform despite growing up "in a fairly diverse neighbourhood and [attending] a diverse school".
It was harder for Arthur Liu's Asian-American friends in the Bronx in New York City, where just 3 per cent of the population is Asian.
Liu, who has Malaysian citizenship and Hong Kong permanent residency, said many felt they were not seen as American. "The underlying thought is that there is one racial group in America, white people, that are the 'real' or 'true' Americans," he said.
Meanwhile, Vietnamese-American Michael Viet Nguyen, 31, said schoolmates made fun of his eyes, pulling theirs sideways while saying "ching chong ching", when he was growing up in a suburb in south Seattle.
So the news that The Asian-American Foundation (TAAF), recently formed by prominent Asian-American businessmen, was putting
US$250 million
to address long-standing problems faced by Asian-American and Pacific Islander (AAPI) communities, including a lack of understanding about their diversity and contributions to society, was widely lauded by Asian-Americans both in the US and abroad.
The foundation's initial funding of US$125 million was complemented by another US$125 million from companies including Coca-Cola, Walmart, Citigroup, Amazon, UBS Group and the National Basketball Association.
TAAF's board is chaired by Li Lu, founder of hedge fund Himalaya Capital, and includes billionaires Jerry Yang, the co-founder of Yahoo, and Joseph Tsai, co-founder of Alibaba Group Holding, among other executives. Alibaba is the owner of the South China Morning Post.
Li said in a statement: "The organisation will use this initial funding to address three urgent needs: eradicating AAPI hate; understanding the needs of our community through accurate data and research; and a culture campaign to highlight the contributions of the AAPI community to American society, and to educate our students about Asian-American history and culture."
Kim said she was "grateful" to see global thought leaders drive this effort and hoped to see support for Asian women and girls, while Liu said he was especially looking forward to the education programmes, especially if they taught the history of Asians in the US and worked to take down the "model minority myth".
That phenomenon refers to the perception of Asians as people who are industrious and rule-abiding, who do well in school but perhaps not in sports. For Liu, who grew up in Hong Kong and now studies at a US university, such a view causes the needs of many Asians in America to be overlooked when it comes to getting aid.
"It is assumed that all of them have intact nuclear families to depend on and are all doing well financially when in reality, some of the greatest wealth disparity within ethnic groups in America exists within the Asian-American and Pacific Islander communities," he said.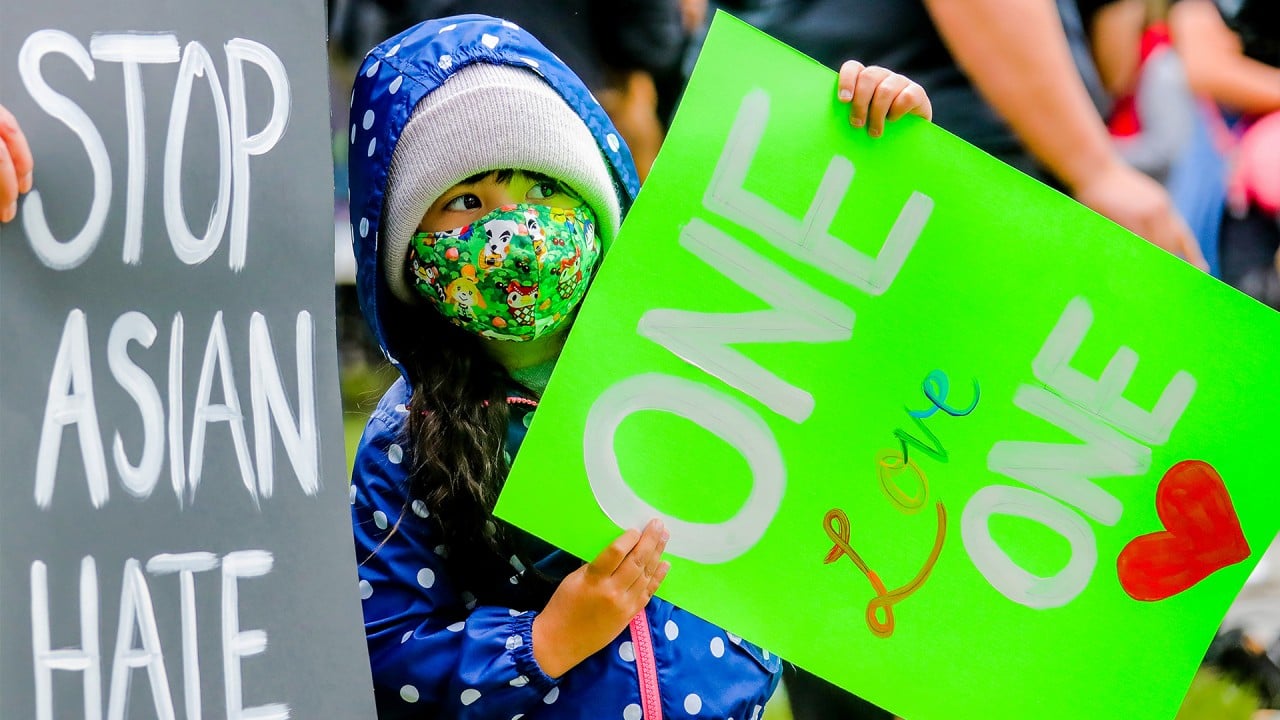 03:29
Surge in anti-Asian attacks in the US sparks discussions on mental health impacts
Surge in anti-Asian attacks in the US sparks discussions on mental health impacts
TAAF estimates AAPI communities have received less than 0.5 per cent of charitable giving from foundations, calling it an underinvestment. Thus, they plan to support organisations that combat hate; help create school curricula that reflect the AAPI community's historical contribution to the US; finance efforts in the arts, film and media to ensure the Asian-American experience is included; and invest in data-driven research to produce better policymaking and advocacy.
Yang, the Yahoo co-founder, told This Week in Asia: "We believe this is just the beginning of our work; and through better research, data, and feedback from our communities, we intend to evolve and iterate on what's most needed to insure our AAPI community's success in the long run."
Some programmes that TAAF has championed so far include running an anti-hate data group with open-source documentation and tools to unify standards for reporting hate crimes, and distributing US$1 million each to three organisations – the Asian Americans Advancing Justice coalition, Stop AAPI Hate, and the National Asian-American Women's Forum – which monitor anti-AAPI hate incidents and have grown alongside the pandemic.
Stop AAPI Hate keeps track of physical and verbal attacks against Asians, as well as cases of shunning and civil rights violations. The organisation documented 3,795 racially motivated incidents from last March, when Covid-19 cases started spiking in the US, until February this year.
There have been a spate of high-profile attacks against Asians in the past few months. In March, a mass shooter in Atlanta killed eight people, including six women of Asian descent. Just on Sunday, a 31-year-old Asian woman walking in Midtown Manhattan was bashed in the head with a hammer by a stranger demanding the victim remove her face mask.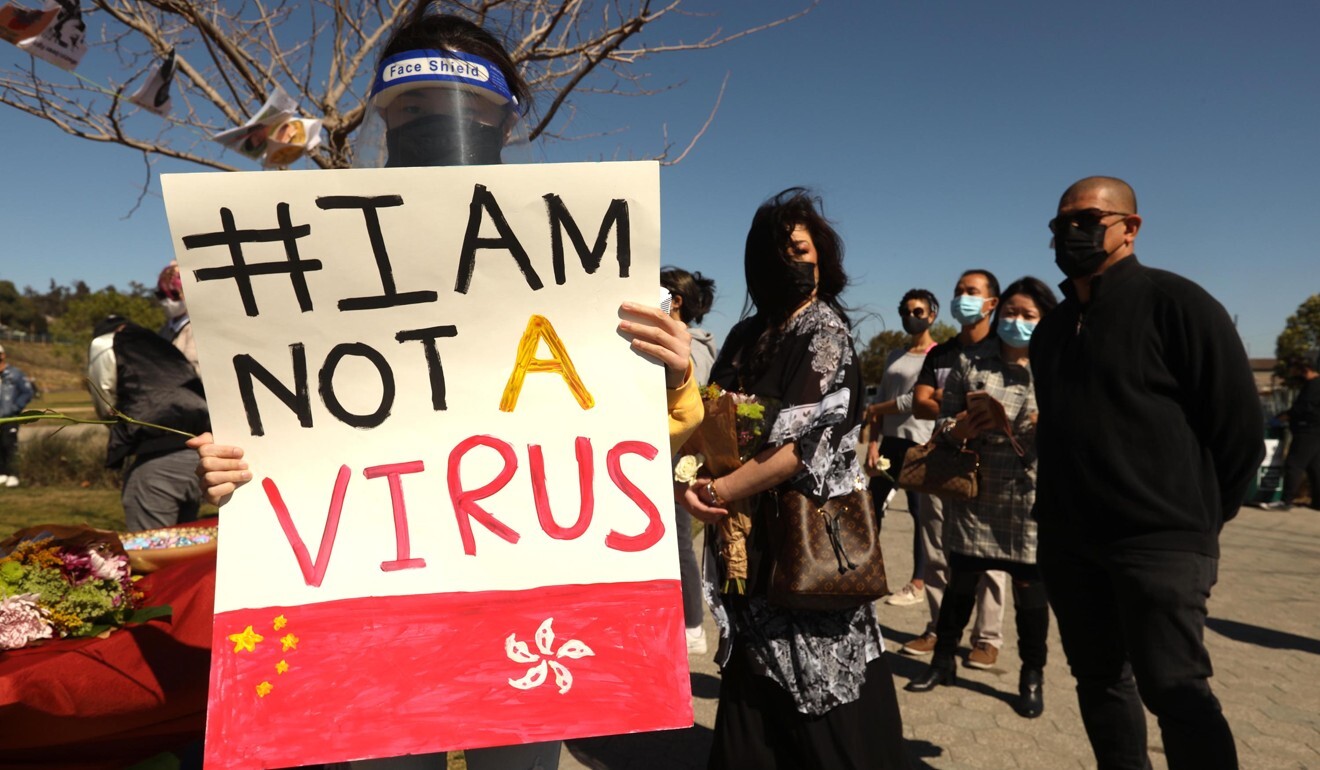 The attacks have sparked public conversations around the experiences of racism faced by Asians in the US and have also exposed a generational divide in the community, with young activists saying their parents and other elders question the value of protests and appear reluctant to acknowledge racism.
While some have called for educating older Asians on the topic, Nguyen, who is a part-time business consultant and teacher now living in Vietnam, said it was "extremely difficult" and that it was better to focus on educating America's youth.
He said he would like to see the funding go towards educating American students on the roles Asians played in early America, as well as the issues that Asians face today. "Children are not born racist, they are taught that through society," he said. "We should focus on education teaching more about cultures and different regions of the world."
Will Goh, 38, a creative in the advertising industry who grew up in Los Angeles and now lives in Singapore, said the initiative would need to ensure it went beyond "virtue signalling".
The Chinese-American cautioned that viewing problems with a racial lens would make it seem that "the rest of the country is the enemy" and an emphasis on race could heighten divisions.
This article appeared in the South China Morning Post print edition as: Champions of business rally behind Asian causes