US President Donald Trump's decision to deploy marines at a US representative's office in Taiwan is yet another challenge to Beijing's most cherished one-China principle. It follows a string of recent controversial actions from Trump, including his phone call with Taiwanese President Tsai Ing-wen and his open remarks questioning the US commitment to honour the longstanding policy.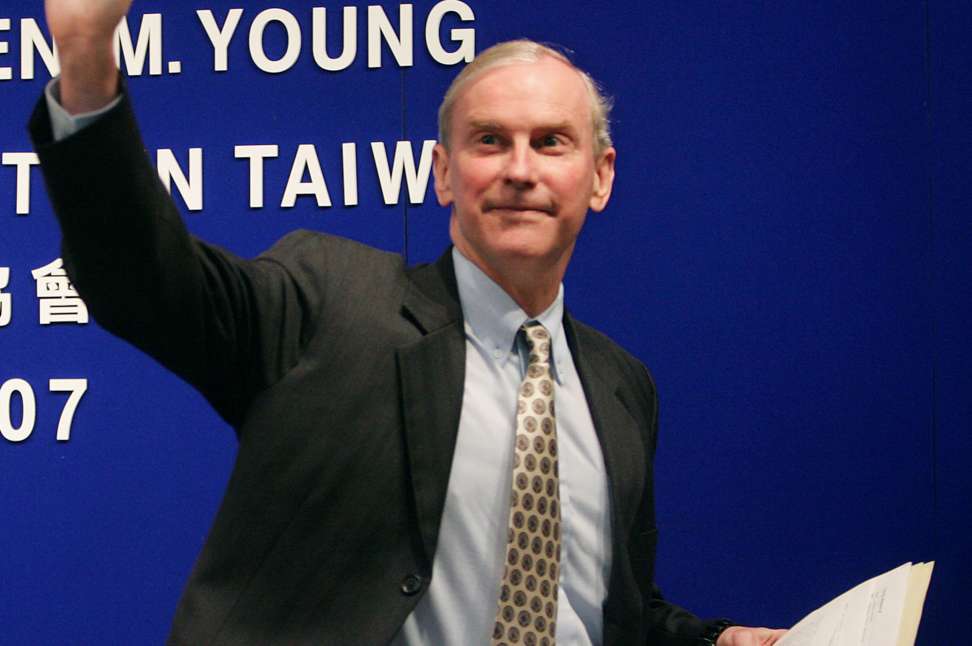 Stephen Young, former head of the American Institute in Taiwan (AIT), Washington's de facto mission to Taiwan, said uniformed officers would guard its new Taipei office upon its completion later this year. William Stanton, another former AIT director, has also confirmed the decision.
Echoing the news, Taiwanese Minister of Foreign Affairs David Lee Ta-wei said Taipei would discuss with Washington sending a similar defence force to its de facto embassy in the US.
Though serving as a kind of embassy, the AIT is a private entity established in 1979 to manage US relations with Taiwan in the absence of formal diplomatic ties. Deploying US marines there is a strong signal that will impact bilateral relations between the world's largest and second-largest economies.
Few things create a more visual symbol of official ties than having uniformed officers at the gate of a diplomatic mission in a nation's capital.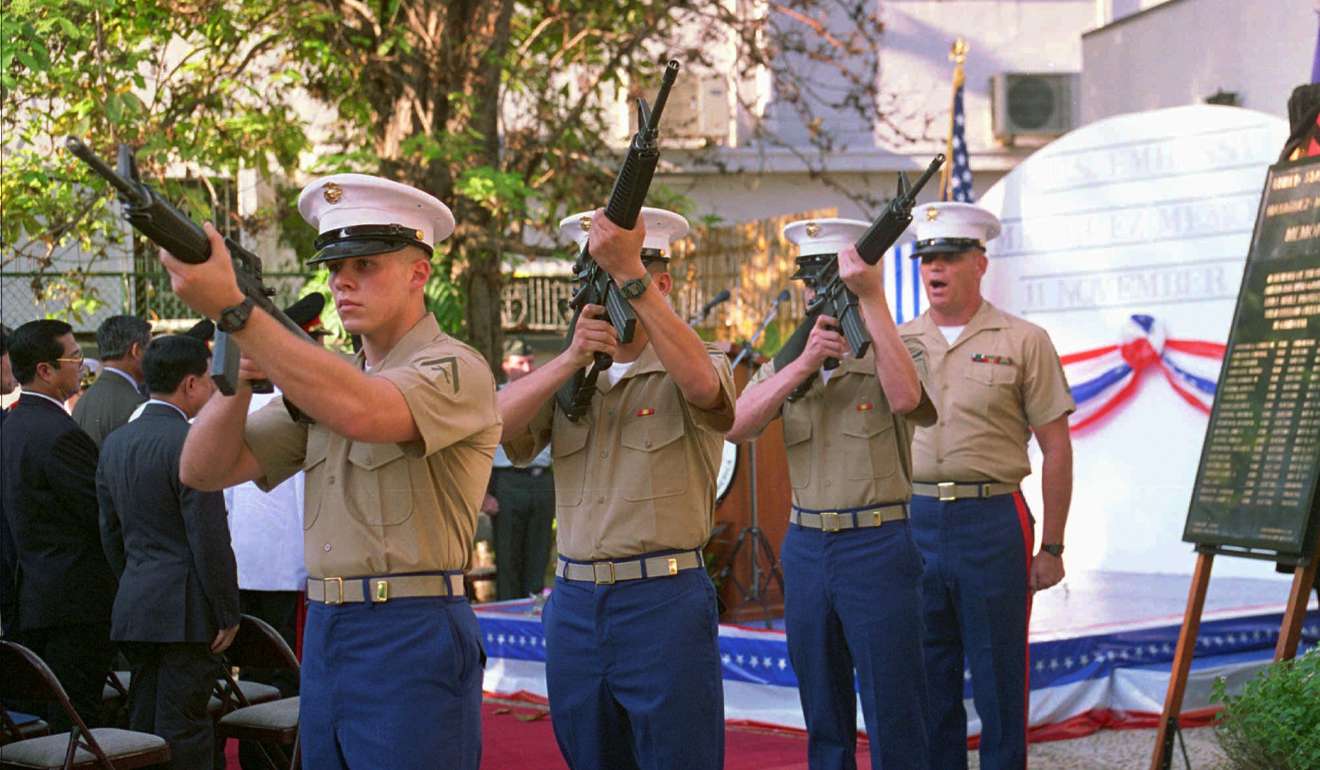 As a matter of protocol, only nations with formal ties allow military personnel to be stationed at diplomatic missions. Such a development in Taiwan would significantly raise its status on the global stage, and serve as a signal that this is the Trump administration's intent.
The development suggests Trump is determined to renegotiate with Beijing the fundamental principle that has guided bilateral relations for decades.
The deployment of US marines will also symbolise the normalisation of military-to-military relations between the US and Taiwan.
When China and the US first established ties, Beijing explicitly asked the US to withdraw its troops and cut its military ties with Taiwan.
Finally, the deployment of marines might be seen as part of the new US administration's effort to reinforce strong relations with all its allies in the region, amid escalating tension across the Taiwan Strait and the maritime disputes in the South and East China seas.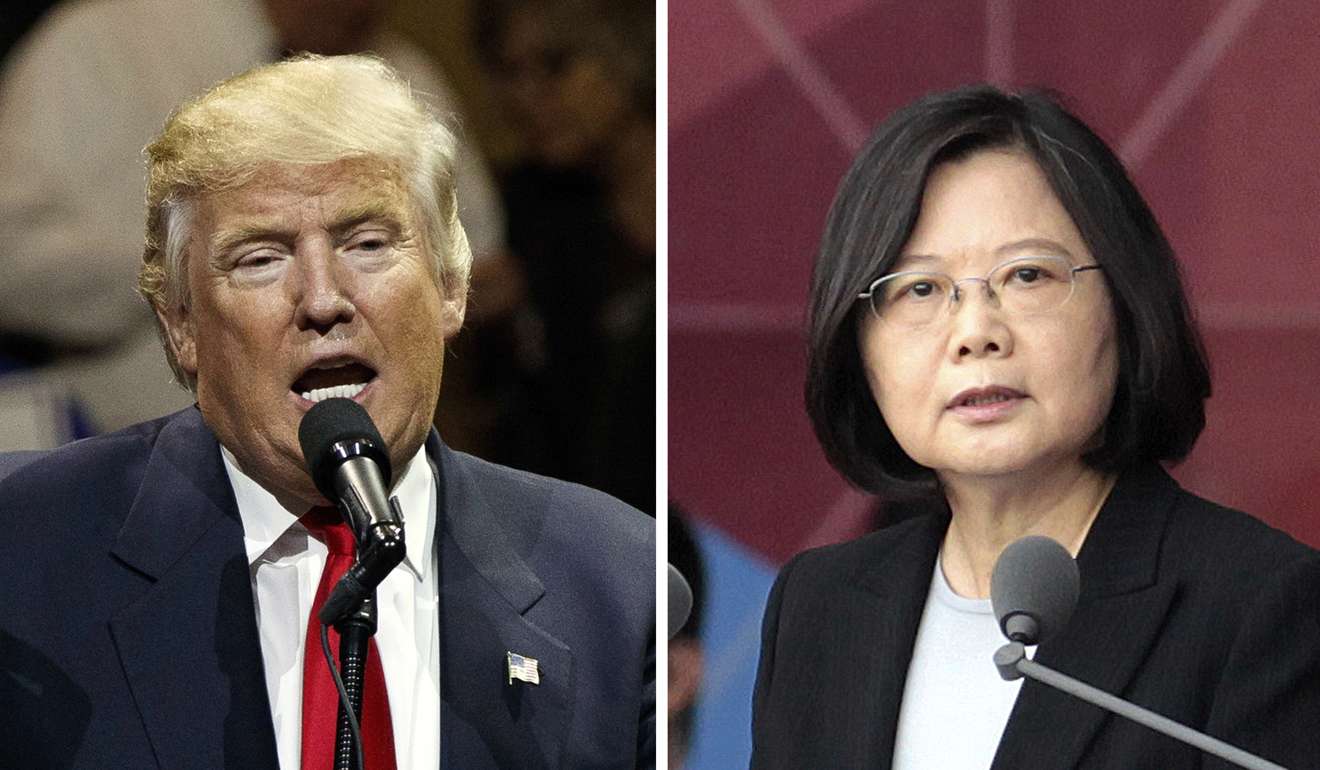 Last year, both houses of the US Congress introduced defence bills containing language that would elevate Taiwan from a second-class to a first-class ally.
While deploying a dozen US marines is insignificant militarily speaking, it could serve as a trial balloon ahead of more significant armed-forces deployments in the future. In a recent article in the Wall Street Journal, former ambassador to the United Nations John Bolton suggested the US move its troops from their bases in Japan's Okinawa to Taiwan.
The question of military deployments harks back to longstanding competing interests in Sino-US relations. Both the US and China insist that they have the legal right to defend their interests in the Taiwan Strait. China's 2005 anti-secession law grants it the right to use force to solve the Taiwan problem if Taipei resists Beijing's reunification efforts, while the US-Taiwan Relations Act of 1979 requires America to come to Taiwan's defence if the island comes under military threat from its giant communist neighbour.
Do not forget the symbolism of the US Marine Corps' emblem; together, the eagle, globe and anchor represent America's worldwide presence and symbolise its commitment to defend peace abroad. Beijing, however, may look at that emblem as a daunting symbol of US global hegemony. ■
Cary Huang, a senior writer for the South China Morning Post, has been a China affairs columnist since the 1990s