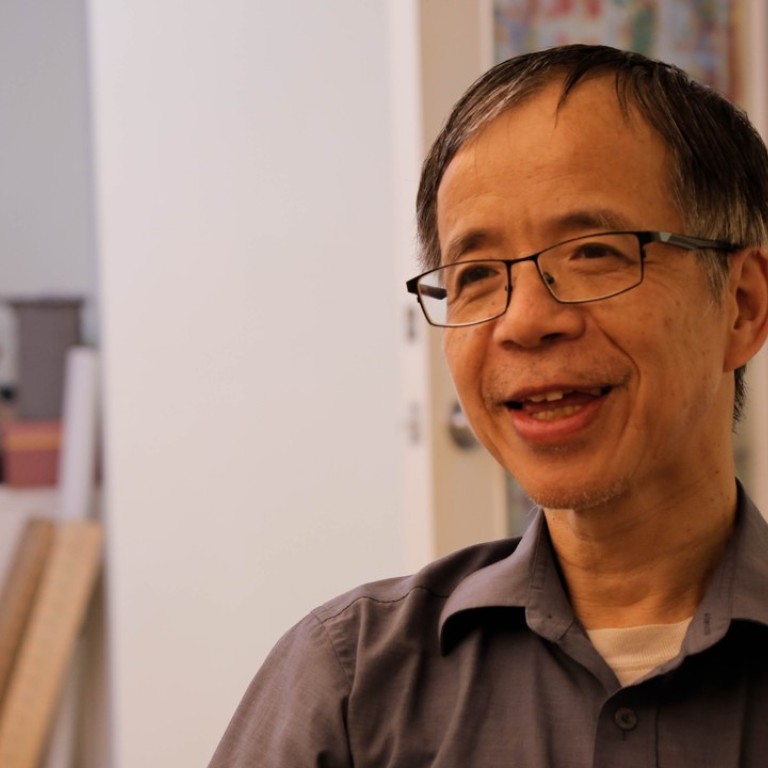 Divine to divided: How Occupy Central split Hong Kong's Christian leaders
Three years since the Umbrella movement transformed Hong Kong politics forever, the city's preachers are still struggling with the schisms it produced
It was a Sunday in late September and Reverend Philip Woo was enjoying his day of rest, taking afternoon tea with a friend at the Admiralty Centre, blissfully unaware of the higher plan God had for him that day – to play his part in a movement that would go on to shape Hong Kong's political history.
Across the road from Woo, a founder of the civil disobedience movement
Occupy Central
, Benny Tai, was preparing to rally protesters outside the Central Government Complex, setting in motion a 79-day demonstration in which tens of thousands of Hongkongers would block roads in the business district to demand the right to democratically elect their leader, the chief executive. It was a demonstration that would polarise Hong Kong, strain the city's relationship with the mainland Chinese government, and leave a question mark for years to come about the political future of the famously free-wheeling former British colony.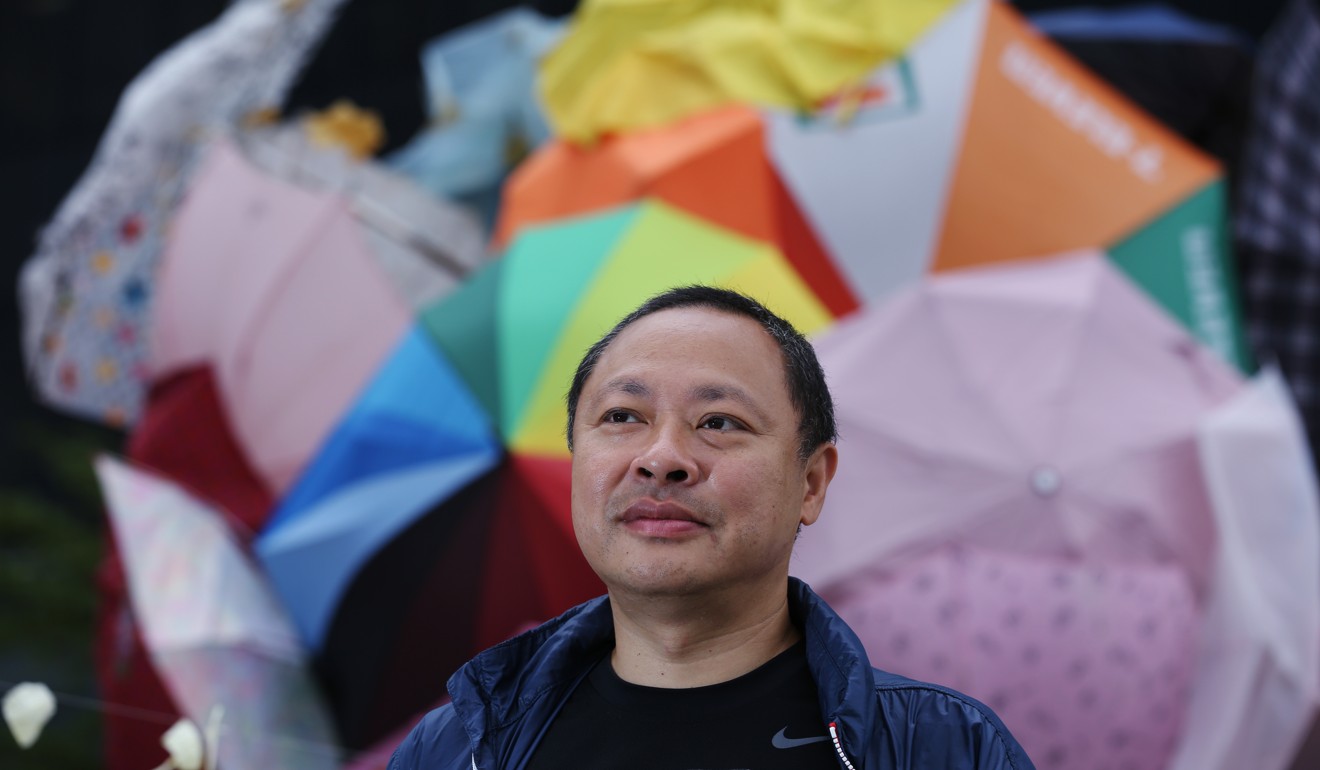 Back in 2014, from his table on the second floor at the Admiralty Centre, Woo could not see Tai and the protesters gathering – any more than he could have foreseen the countless twists and turns the political saga would one day take. But he could hear them, and a little voice inside him told him to investigate.
Once on the street, he could see clearly. He could see the crowds forming, and he could see the mounting ranks of riot police. And when he saw those same policemen firing tear gas into the assembled masses one thing became clear in his mind: that his faith in God demanded he act.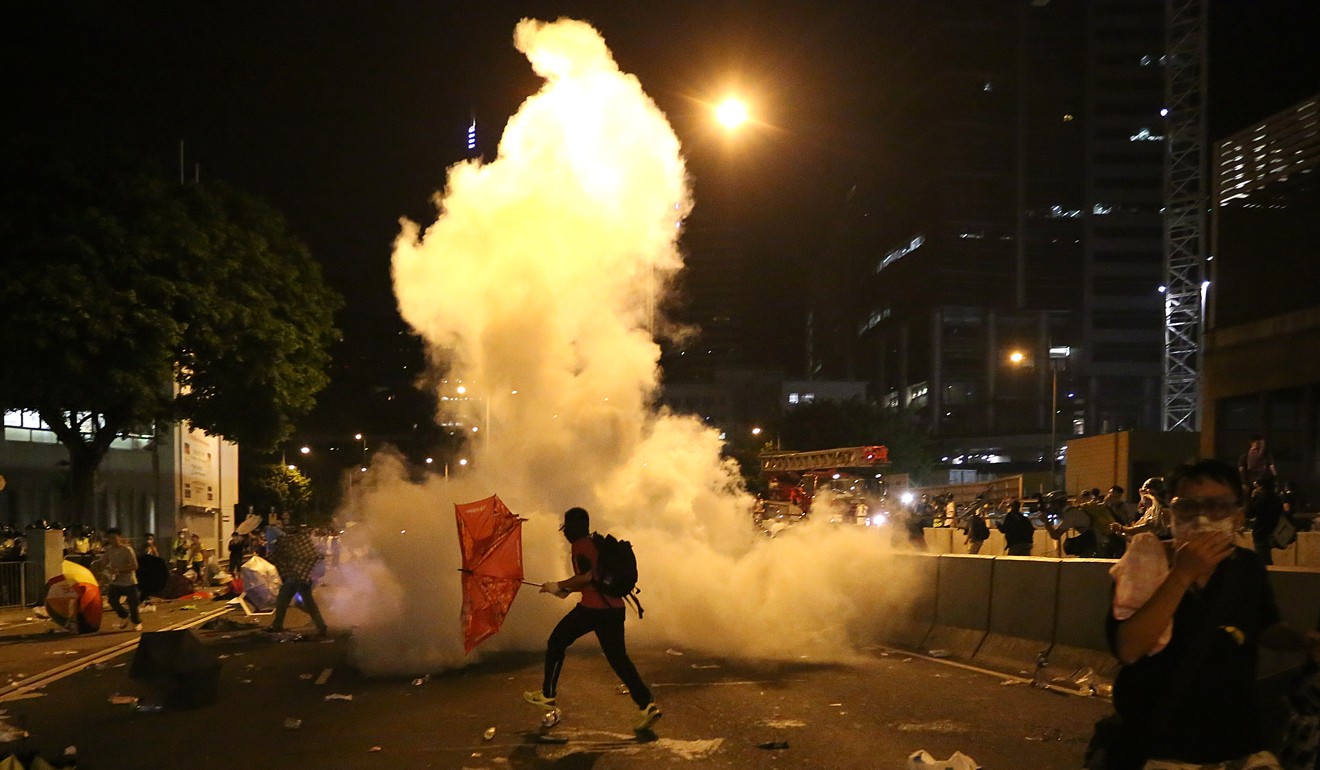 Woo and his friend began collecting empty plastic bottles, filling them with water to quench the thirst of the thousands who flocked to join the demonstration that night. In so doing, Woo became a small cog in the movement that would soon gain worldwide fame as the Umbrella revolution.
Three years on from that fateful day, the role of Christianity in what is usually depicted in simplistic terms as a battle for democracy remains relatively unexplored. Surprising, perhaps, given that freedom of religion is one of the rights granted by Hong Kong's
Basic Law
. A freedom held most dear by many of those Hongkongers who took leading roles in the protests, and who have spoken so frequently against what they see as the creeping influence of Beijing. Mainland China is officially atheist and, unlike its Special Administrative Region Hong Kong, imposes strict controls on religion; tensions between Beijing and the country's Christians often flare.
Indeed, some of Hong Kong's younger pro-democracy activists have been vocal in linking their Christian faith to their political battles – Derek Lam authored a New York Times article headlined 'I won't Make Jesus Bow Down to [Chinese President] Xi Jinping' and (the since jailed) Joshua Wong lingered on his devout Christian background in Netflix's Joshua: Teenager vs. Superpower.
But Christian leaders have, at least until now, largely kept silent on the issue. Many have no doubt been dissuaded by the vociferous response that met those few preachers – including Hong Kong's Archbishop Kwong – who dared put their head above both parapet and pulpit to comment on the movement.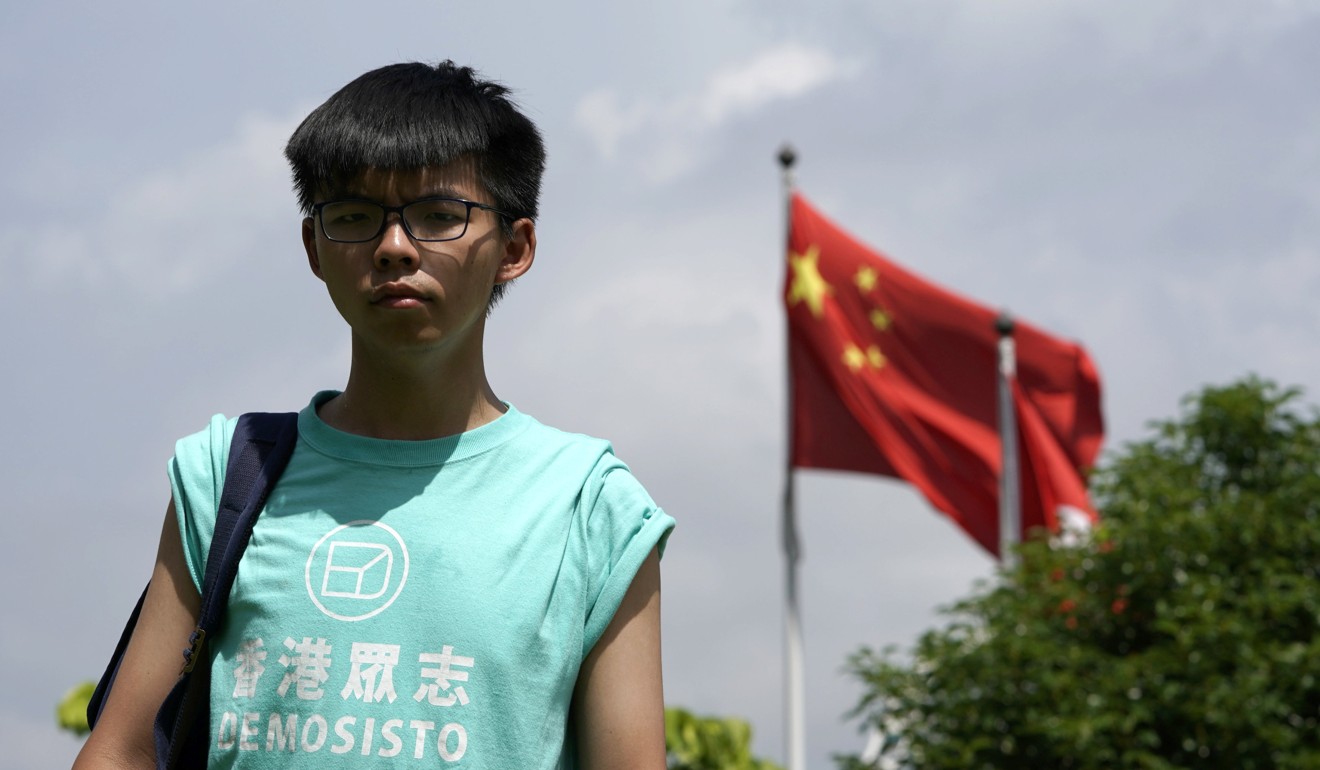 But there are other reasons for their reticence, too. While most of the soul-searching analysis of the past three years has focused on the political significance of Occupy Central – specifically, the future of democracy in Hong Kong – religion's role in the protests throws up troubling questions for the territory's Christian leaders, not only regarding the influence of their religion on politics, but questions of a deeper, more personal and philosophical nature.
Is it faith that should inform one's politics, or politics that should inform one's faith?
WATCH: Hong Kong's Christian leaders divided
A DIVINE CALL?
Reverend Woo has no doubt that it is the former. Not only is Woo a strong pro-democracy supporter – he sees political activism as a divine call.
"If the government is persecuting people, the role of a pastor becomes political," says Woo, sitting in a small room that serves as the headquarters of his recently founded Christian Church of the Chinese Ministry on Nathan Road, Kowloon.
Woo, formerly a Presbyterian pastor, has attracted many critics from within Hong Kong's religious community in the years following Occupy, but while the wisdom of his actions may be disputed, his commitment to the cause cannot be in doubt.
Not only has Woo held regular seminars promoting political discussion of pro-democracy ideals – most recently, inviting debate on Hong Kong's future in light of the election of Chief Executive Carrie Lam earlier this year – he has also risked the ire of Beijing by visiting the Chinese mainland on numerous occasions to meet pastors and share his views on universal suffrage and human rights across the border. Such actions have done much to raise Woo's profile, but his newly exalted position does not sit well with everyone, including fellow clergymen and even old friends.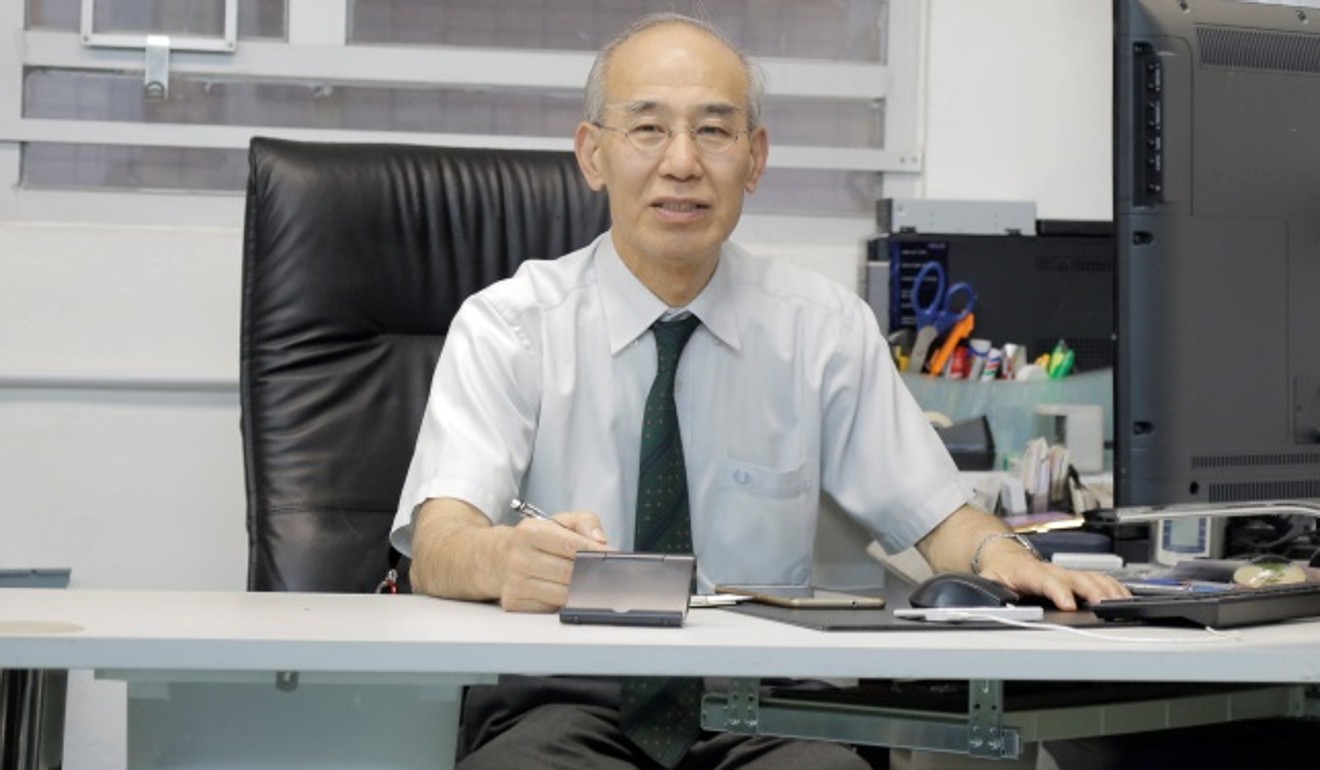 Pentecostal Pastor Peter Lo, who was ordained by Woo in 2015, is uncomfortable with how some Christian leaders – including Woo – have straddled the spheres of religion and politics.
Not only is Lo critical of the concept of civil disobedience, he believes religion and politics should always be kept separate.
"For myself I didn't respond [to the Occupy protests] as society did. I just sat and watched. [I thought] this is not a social problem, this is totally a political issue, as my occupation is to preach, I should preach peace, not any violence in any order or form," he says.
For Lo, and many like him, Occupy Central had little to do with religion. That is, until some campaigners made it so.
Benny Tai, the protester organising the demonstration at the Central Government Complex the same day that Reverend Woo abandoned his afternoon tea, was not the only leader of the Umbrella Movement. One of Tai's chief co-organisers was another clergy member, Reverend Chu Yiu-ming.
And while Reverend Chu has largely shied away from overtly linking religion to the Occupy movement, he has not refrained totally from making the leap. Last week,
in an interview with the
South China Morning Post
, he said he had no regrets about his involvement in the movement and that democracy would eventually come to the city, even if the results could not yet be seen. To illustrate the idea, he cited a verse from the Bible – that a "grain of wheat may die, but it bears much fruit".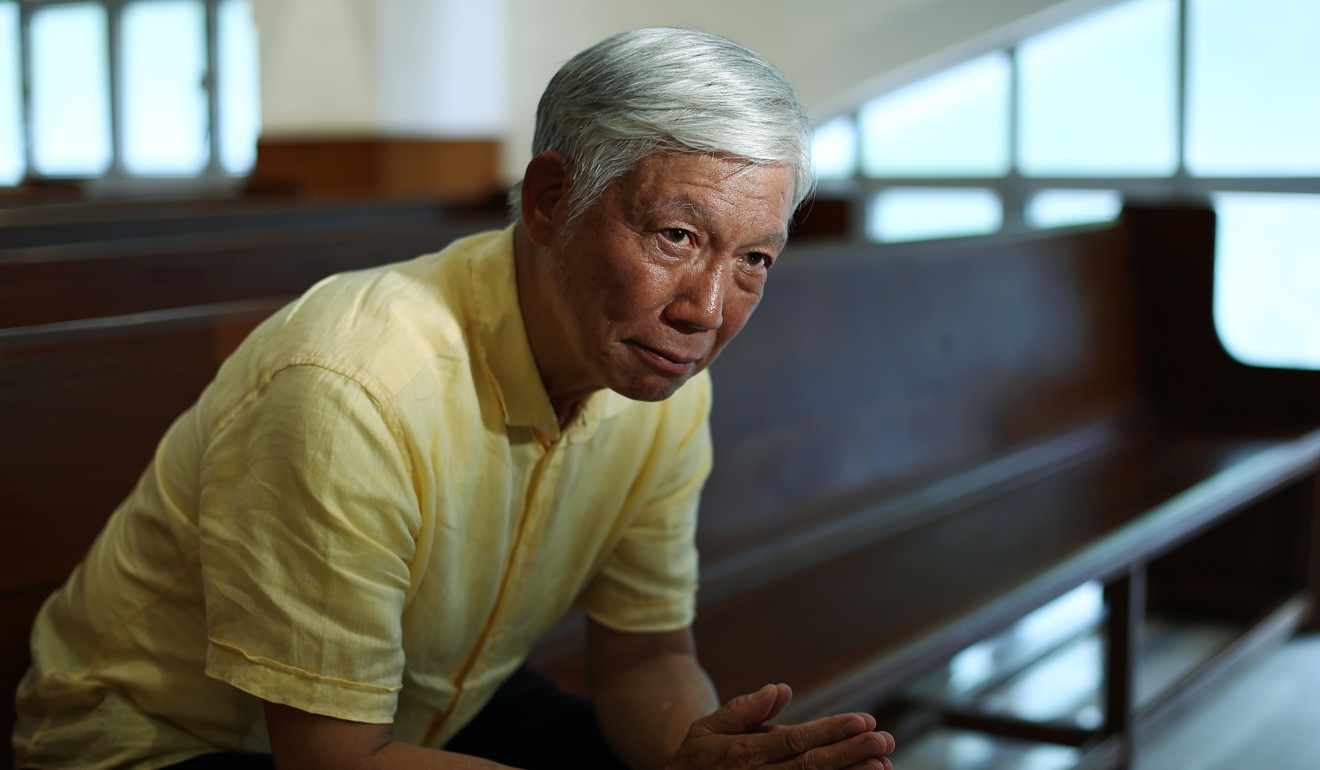 To Pastor Lo, claiming a religious dimension to the protests goes too far. Indeed, Lo believes the actions of preachers such as Woo and Chu have helped sow the seeds of profound religious divisions.
"I think people forgot Christianity and picked politics to suit the situation, I know that people also departed the church for this reason," says Lo.
"[Reverend Chu] sidestepped the confines, his identity is that of a priest and he should preach," says Lo, who also criticises Woo for "using the church as a political platform".
"Jesus did not have a church. He didn't write a book. He didn't have his own radio station," says Lo.
ROAD TO DIVISION
Understanding the divisions between politically minded preachers such as Woo and those who say religious leaders must remain fiercely apolitical, such as Lo, is vital to understanding how this rupture in the Christian leadership has echoed down through the masses, infecting various denominations and even the community at large with further doubts and divisions.
And key to understanding the split between Woo and Lo is to appreciate the political backgrounds against which their two – very different – journeys to faith began.
Growing up in Ningbo, Zhejiang province, Woo experienced the upheavals of China's
Cultural Revolution
first hand. He says witnessing "despotism and persecution" first hand helped form his view on the importance of democracy and social justice.
"God is the higher entity and everyone is equal in front of him," says Woo, who received a "divine call" one evening in August 1989, while living in Sha Tin. "I saw a light, I heard my name, and God gave me a mission: to bring universal suffrage to China."
That light burned only brighter when, in 1997, Hong Kong was returned to China by the British.
"After the handover, many people left my church as government officials from [mainland] China told pastors not to support me anymore. They were brainwashed," says Woo.
Despite numerous threats from the Chinese government for his missionary activities – and persistent criticisms from many of his fellow pastors, Woo has continued his activities on the mainland.
Woo believes not only that religion requires political involvement – "God has given me the power to lead the people, if something needs to be changed I need to act as a servant of God" – he also suggests that those Christian leaders who criticise his stance are themselves the products of political conditioning. In particular he hits out at those "close to the Communist Party" who were "born and raised in Hong Kong and never experienced what I did in China" – a reference to his former friend, Lo.
Lo's path to faith could scarcely be more different. Formerly a devoted Buddhist, Lo declared bankruptcy for a set of failing businesses in 2002 – a humbling experience for someone who had been a government official for more than three decades. Lo's conversion helped save him from the suicidal thoughts that followed his bankruptcy; by 2010, with the help of Woo, he had completed his seminary training and in 2015, opened his own church.
Thoughout that time, one constant had remained with Lo: since the 1960s, he has been a fierce defender of communism and to this day sees it as the best system for China's development. "I've seen a lot, and for myself, I can say, I'm pro-communist," he says.
At first the pair were able to put their different ideologies to one side and work together, united in faith and as part of the same church. But as Woo's activism in Hong Kong and on mainland China grew, their differences became irreconcilable.
"Saying that God gave him a mission, it's like hijacking God, who would never get involved in something like that," Lo says of the man who ordained him.
ACT OF KINDNESS
Regardless of their many differences, Woo and Lo both took conscious decisions on whether or not to enter the Occupy fray. Not all of Hong Kong's Christian leaders had that luxury.
At the Chinese Methodist Church on Hennessy Road, just minutes from the protests in Admiralty, Reverend Yuen Tin-yau was holding a regular Sunday service when the tear gas used by the riot police forced many of the protesters into the streets in search of shelter.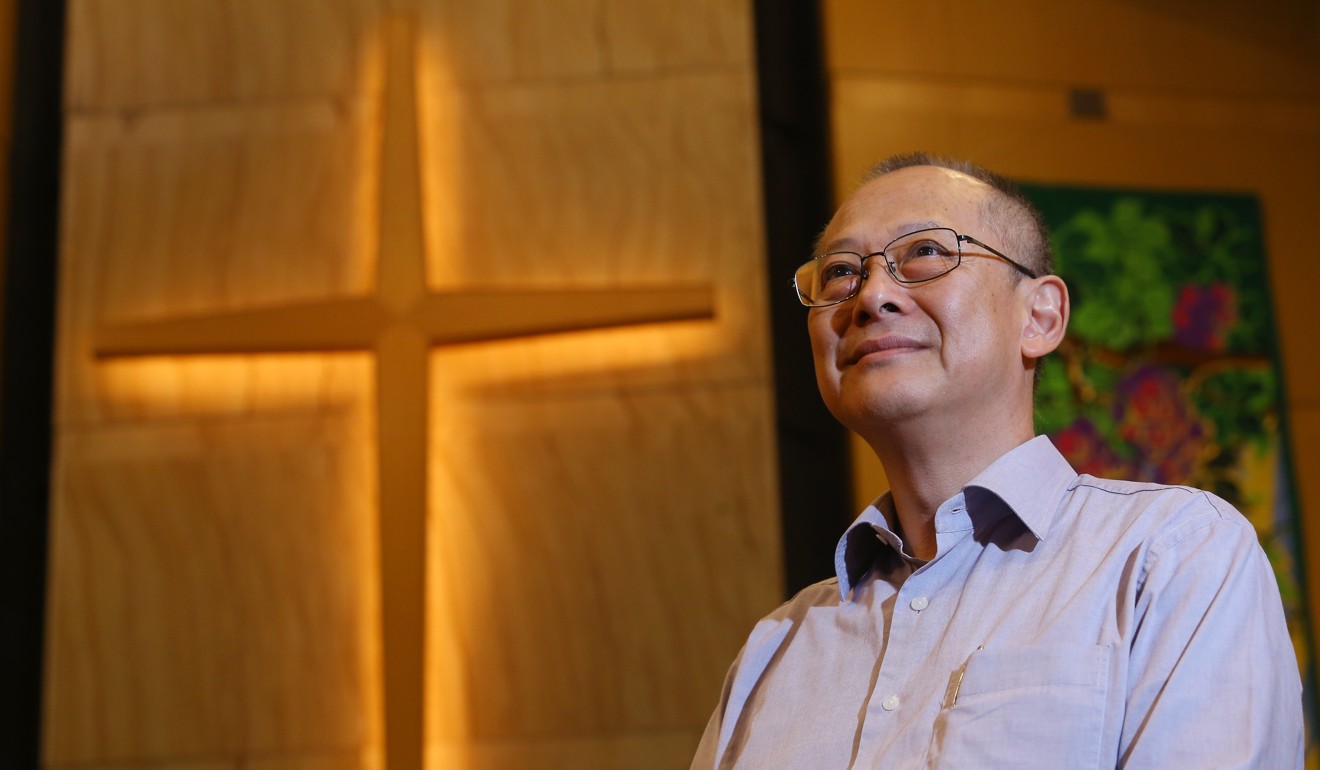 Reverend Yuen could see people in need of help, and did not hesitate to let them in.
"The people came running from Admiralty to Wan Chai, some were hurt and some were in fear. They needed some space to rest or to be cured. That's why I opened the church for them," he recalls.
He did not know then that his actions would come to symbolise to some the opening of religion's doors to politics – but he would soon find out.
Many interpreted his actions as support for Occupy Central – something that was never his intention.
Yuen was criticised by church members and religious authorities for helping the protesters and told not to provide aid to those who were breaking the law – the demonstrations were deemed illegal by the government.
Days later, Yuen issued a letter to all the Methodist congregations in Hong Kong in which he distinguished opening the church for people "hurt physically and spiritually" and opening it to support the movement.
As a reverend, it was never a question of what the people were fighting for.
"Anyone in need, I would like to serve him, no matter if he's yellow or blue," Reverend Yuen says, referring to the symbols of the pro-democracy and pro-establishment camps.
That is not to say Yuen didn't have a personal view – he says he is in favour of "democracy and freedom", but he was concerned that, as the highest authority on the Chinese Methodist Church at the time, his views could be misconstrued as representative of the community as a whole.
"A pastor cannot deny his/her personal opinion, so it's important for the pastor to think according to the Bible and church tradition, to follow the spirit, to understand God's word, and to follow Jesus," he wrote in his letter to the congregation.
But the letter also stressed: "Meanwhile, we need to remind ourselves, the decision we make does not necessarily represent God's justice, so we should not command congregations to follow us."
The letter touched upon a long-standing dilemma for many Christians – whether faith in Jesus Christ is enough for salvation – or whether good deeds are also necessary as a sign of commitment to his teachings.

Yuen felt it was not up to him to answer that question for his congregation – but at the same time he did not want to leave them without guidance as to how they might answer the question for themselves.
"We just tell them, you should think about the issue. We should respect everyone with different opinions," he says. "This is our church rule."
As of today, the Chinese Methodist Church is one of the few churches that organises seminars to discuss politics. It invites parishioners from other denominations to join the debates. The aim is create a platform for discussion, according to pastoral worker Ada Chiu, who began working at the parish after receiving "God's calling" almost four years ago. And while these discussions are often of a political nature – "We should keep criticising the government, just as Jesus did in his time," says Chiu – she is quick to emphasise that "we are not going to tell them to be on the side of any political party".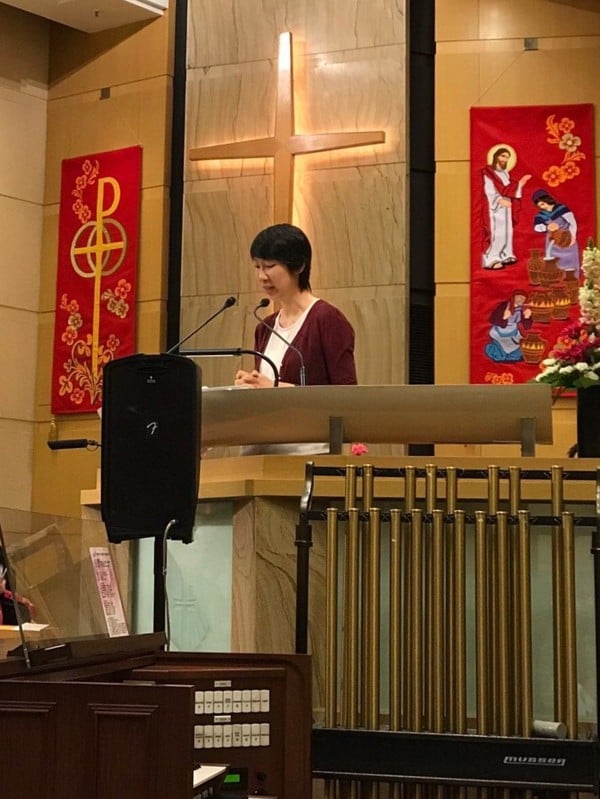 Unlike Reverend Woo or Pastor Lo, who see their religion as reasons for or against involvement in politics, Reverend Yuen seems to suggest a third way is possible – a public involvement in religion, a private one in politics. His experience in opening those church doors three years ago emphasises just how hard it is to keep the two separate. It highlights just how low a profile religious leaders must take if they are to keep their political world private and remain impartial in the eyes of the public – a crucial quality for anyone hoping to be a unifying force for an already divided city.
THE IMPORTANCE OF BEING IMPARTIAL
Yuen's experience was not the first time this difficulty was highlighted. Weeks before Tai and his protesters descended on Central Government House, with tensions already brewing amid talks of demonstrations on the political horizon, the Christian community of Hong Kong was rocked by a controversial sermon delivered by Archbishop Paul Kwong at the Anglican St. John's Cathedral in Central.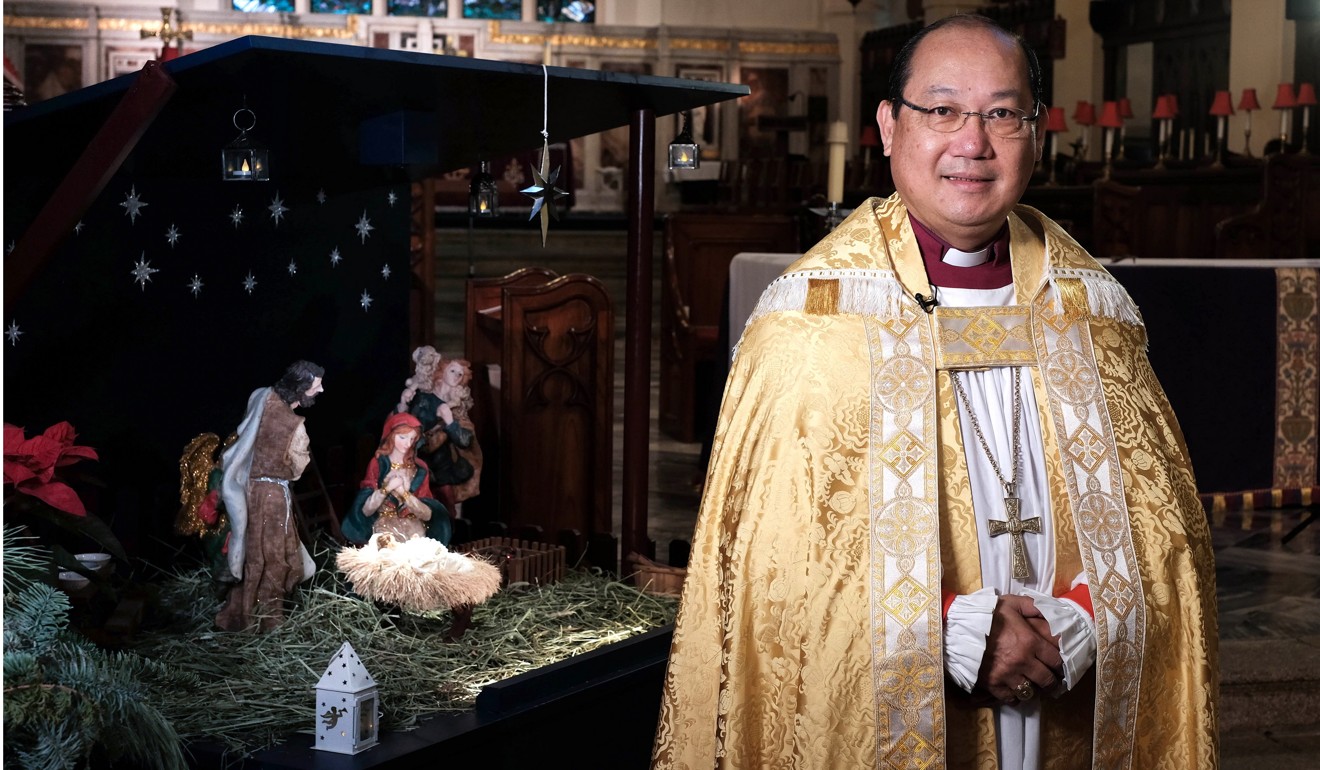 Kwong had said pro-democracy activists should remain silent, as Jesus did while being crucified more than 2000 years ago.
The remark generated accusations that Kwong was using his position to make charged political statements that favoured one side of the debate over the other. That criticism carried deep connotations given the influence Anglican churches – once embedded in the hierarchy of the colonial administration – continue to wield even two decades after the end of British rule.
Another polarising figure in the Sheng Kung Hui (the name of the Anglican community in Hong Kong), Reverend Peter Koon came swiftly to the archbishop's defence.
"The point is that even the archbishop and myself, we just told people to calm down and be reasonable," says Koon. "He was trying to share his views, not convince the public. He wasn't making a public speech, he was only sharing it with his congregation."
Koon's intervention was not enough to convince the doubters, who pointed to the archbishop's membership of the Chinese People's Political Consultative Conference, a body that forwards proposals to the Communist Party of China, as a reason for questioning his motives.
Koon maintains the archbishop's speech was not meant to favour the pro-establishment camp at the expense of the pro-democracy one – rather, the archbishop was saying civil disobedience went against the teachings of the Bible. "The big debate is on civil disobedience. Is it allowed in Christianity? Jesus Christ said that we should suffer in silence," says Koon.
Exactly what the archbishop had meant can perhaps be known only to him and God. What is certain is that it created big divisions among worshippers, some of whom were moved to leave Anglicanism altogether.
Grace Lam, an insurance broker who regularly attends St. John's, said the sermon made the entire Anglican community appear anti-Occupy and pro-establishment – distancing it from the rest of the Christian community and alienating the many churches that were openly pro-democracy.
She points to Facebook posts from fellow Anglicans saying they would leave the community over Reverend Koon's remarks.
Susan King, another parishioner at St. John's, also recalls people leaving the church after the sermon.
"It did touch people's heart – [they thought] if that's what he believes and that's what we should believe, well... some people didn't and they left," says King.
At another parish, paediatric surgeon Kristine Pang was among those who saw a discrepancy in Koon's words. "What Reverend Koon is saying is not that we should not be involved in politics," Pang says. "He's just saying we should not be involved [in what is] against the law. But he himself is also engaged in politics in this way."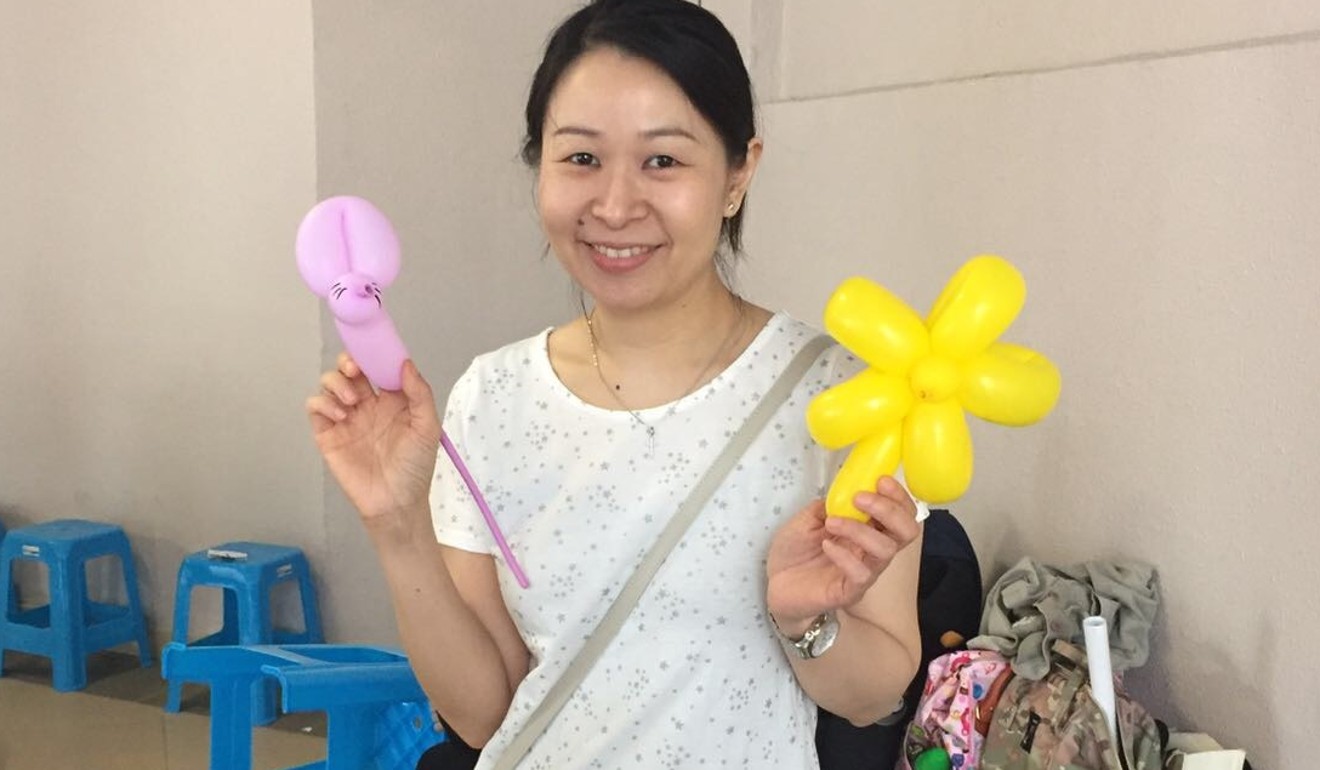 Rather than leave the Church or remain silent, Pang responded by creating St. Francis' Action group in July of 2014, dedicating it to the discussion of politics. Currently, St. Francis' Action is the only active fellowship in the Anglican community that promotes such talks.
The controversial reactions of religious leaders before and after Occupy are embedded in the long-standing dilemma touched upon in Reverend Yuen's letter – whether faith alone is enough for salvation. For many, it is a conflict that has grown only more pressing in Hong Kong's present political climate.
TO OBEY, OR NOT TO OBEY
The question of what role religion has to play in politics – or vice versa – is muddied further when movements such as Occupy Central call for civil disobedience.
Like Pastor Lo, Pastor Koon felt that Reverend Chu Yiu-ming's position as a founder of Occupy Central was not in keeping with his role as a preacher.
"As a religious leader, he could have given his views, but he shouldn't have occupied Central," Koon says. "As priests, we need to be more sensitive."
For some Christians, the man-made rules that govern society come second to those of the Bible. For them, civil disobedience is acceptable to the degree it conforms with the Bible's teachings. Others – including Archbishop Kwong and Revered Koon – say civil disobedience can never conform to Christian principles and can therefore never be just.
"[Occupy Central] was trying to do things in a radical way," says Koon. "We prefer dialogue. We can try to go a step forward. Dialogue with the mainland."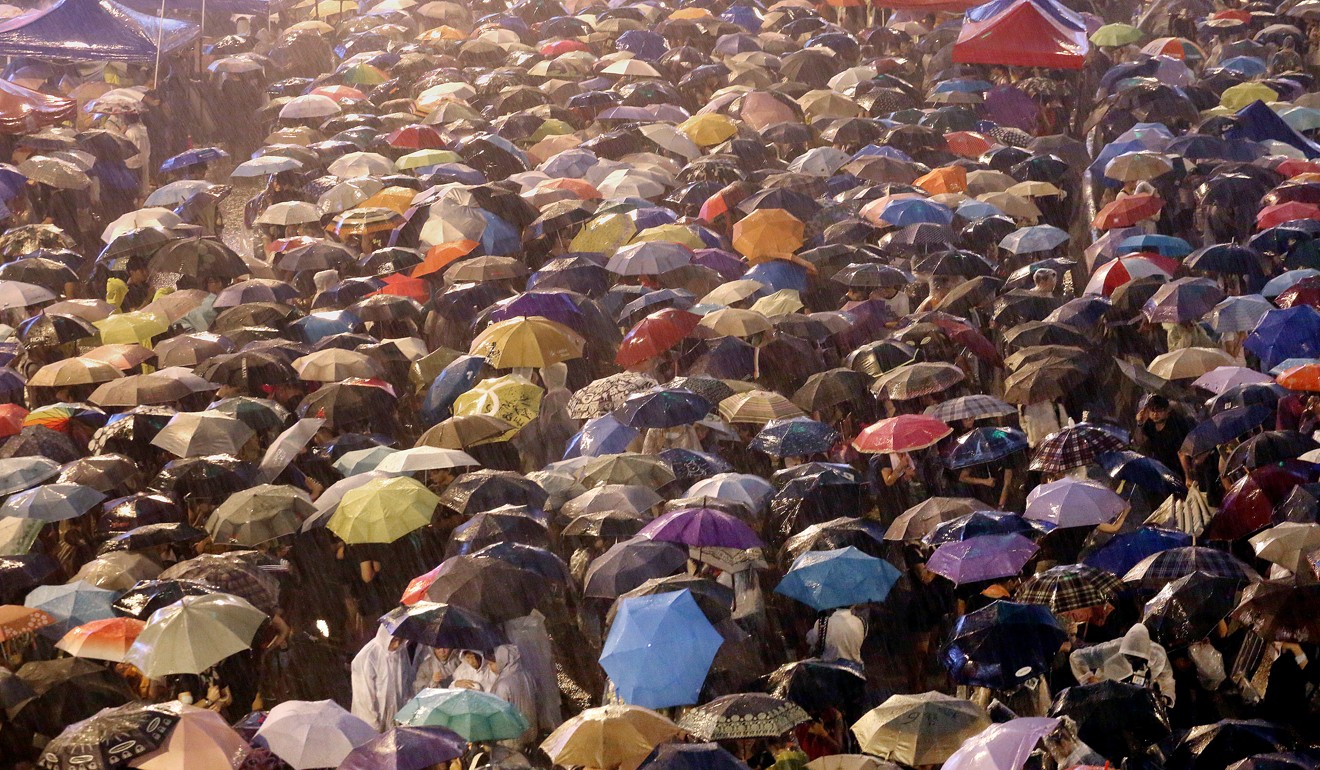 In the eyes of many of those who camped out on the streets of Central for that 79-day stretch in 2014, Koon's hopes of dialogue seem far-fetched. The Occupy demonstration ended having failed to budge Beijing. Some of its key leaders have since been jailed. Civil disobedience was seen as the last stand by many people who had spent not months but decades in the quest for democratic representation.
Now, as the likelihood of a repeat performance fades, some question whether the real radical act was not the civil disobedience of the Occupy demonstrators – but the decision by some leaders to use religion as a reason for people not to go out on the streets.
FOR THE LOVE OF GOD
The debate thrown up by Occupy Central goes far beyond the boundaries of Hong Kong. It speaks to universal themes about religion, politics, about how and why people choose to live their lives in one way rather than another. It not only poses the question of whether religion should inform politics, or politics should inform religion – it goes beyond this to question whether it even makes sense to separate or distinguish the two, or whether politics and religion can be two sides to one coin – ways in which people decide their lives.
WATCH: Reverend Fung Chi-wood
Reverend Fung Chi-wood sees no contradictions in the leading roles he has played in both the religious and political circles of Hong Kong life for decades.
Fung became a reverend in the Anglican church in the early 1980s after becoming interested in theology and Christianity while reading his first university degree. "I wanted to go deeper, to know more about the Christian faith," Fung recalls of his conversion. "I found that the church was attractive to me because it concerned the most important part of human life. Faith."
Faith may be the most important part of his life, but it is only one aspect of his colourful existence. In 1986, his political beliefs came to the public's attention when the Chernobyl nuclear disaster in the Soviet Union inspired him to become the leader of an anti-nuclear campaign. The next year, he was elected to the District Board of Sha Tin and, in 1989, he went on hunger strike to protest against the drafting of the Basic Law, the piece of legislation that paved the way for Hong Kong to be handed back to China in 1997.
In 1991, the first year some Legislative Council members could be directly voted into the committee, he was elected as regional council member, and then a member of the Legislative Council.
While Fung stepped down from the District Board and Legislative Council in 1995, he has since continued to join small rallies and protests and did not hesitate to join the pro-democracy movement of 2014.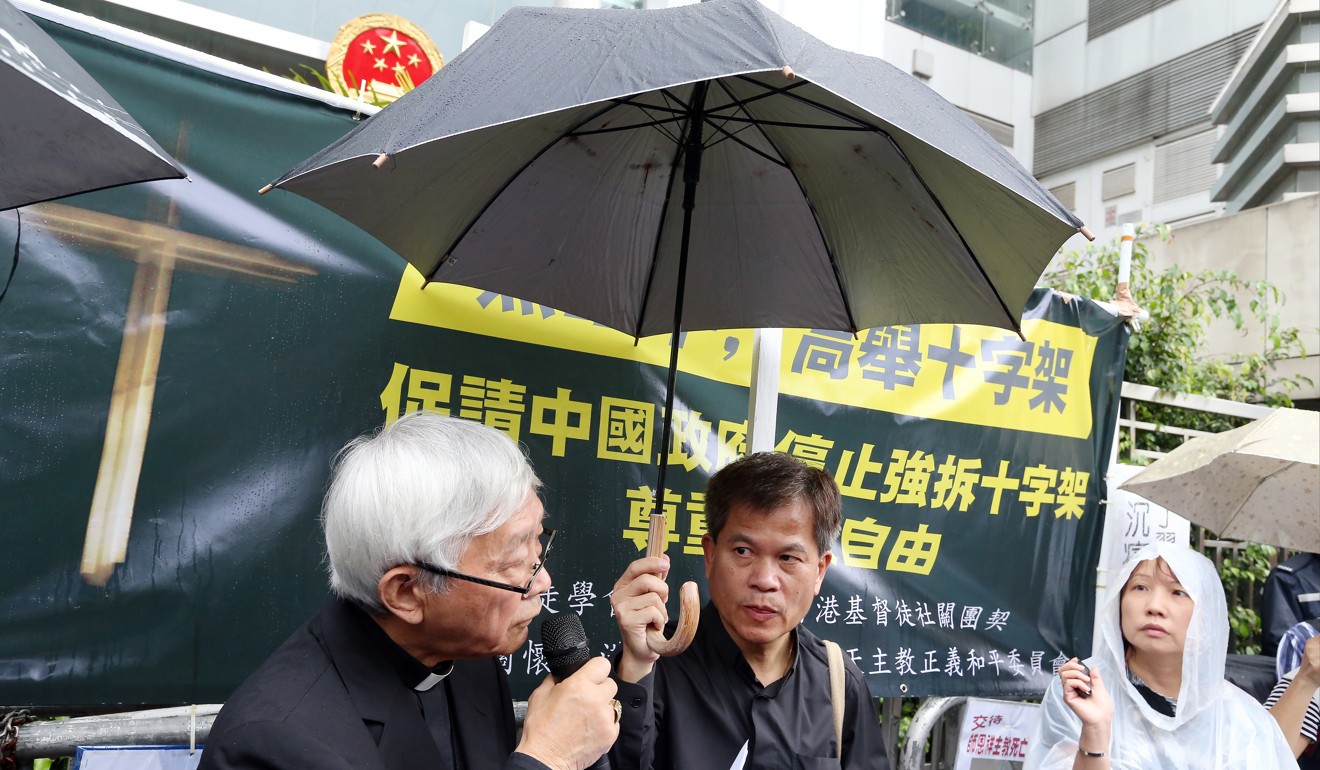 "My stance is very clear and very upfront. Democracy is very important. Whenever the government is doing some wrong thing, I will speak up. Especially about politics. Especially about big events," he says.
Fung feels it makes little sense to describe his faith having a role in his political inclinations, or vice versa. They are simply two aspects of one man: Fung.
"To me, I joined the Democratic movement not because I'm a pastor, but because I am myself. It just so happens that I work in a church," says Fung.
He says it is a pity that "not too many pastors, like me, dared to join so vocally or actively in the social arena. No one should be bound by his work or their work. They should feel free to work for society."
All this is not to say there cannot be a synergy between one's politics and one's religion.
For Fung, equality is a prominent theme in both his religious and political beliefs. "Christianity loves people. Loving people to a degree, because they are precious. Everybody is important. Important in the sense that everybody is equally important," he says. "That's why we should value and strive for democracy. Because democracy is a political system that exercises that everyone is equal – at least – politically equal when there's a vote."
He realises too that others will have different beliefs about the roles religion and politics should play in one's life. He says he "admires" Reverend Woo for his bravery and his campaigns in mainland China, though he would "not dare" do the same.
And even where he differs in his interpretations with fellow clergy, he believes the important point is not for everybody to agree on the same idea – but for people to put their differences aside for their faith in God.
It's "important that people with different opinions can live together, can respect each other," says Fung.
Three years on from Occupy Central, it's not clear whether Hong Kong's Christian leaders will be able to do as Fung suggests, or whether the tensions will persist, but he remains optimistic.
"I think the best way is this: Inside the church, they have different sectors, different political stances. [It's] just a mirror of society, different opinions," he says. "But to coexist together, worship together? That's a very beautiful picture to me." ■