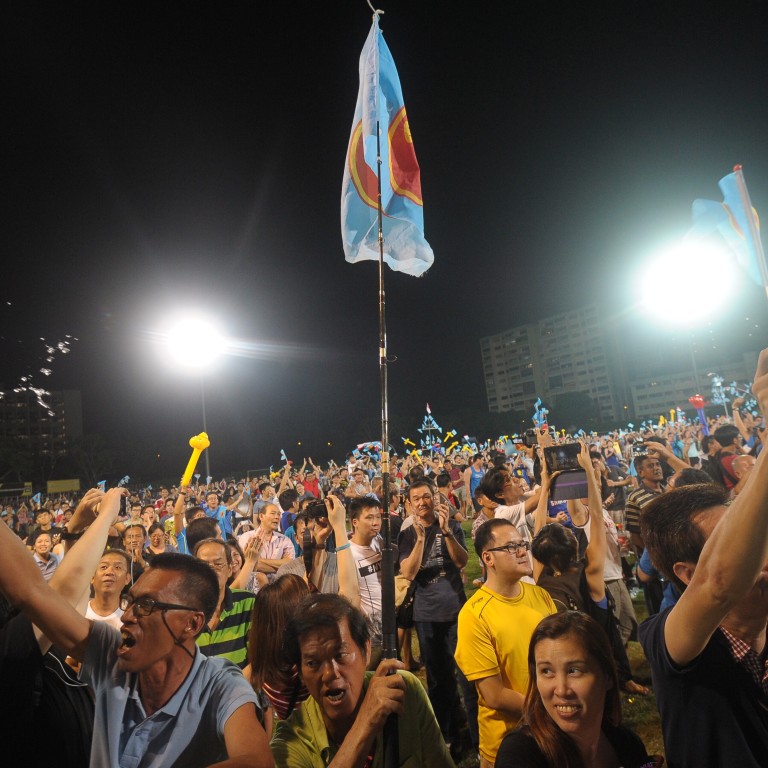 Singapore election: why lots of parties will make little difference
Ten possible challengers may seem like a genuine threat to the ruling People's Action Party, but it is a sign of a lack of a coherent and centralised strategy
When calls to topple the PAP get too loud, Singaporean voters tend to retreat into the safety of the ruling party's embrace
W
hen veteran politician
Tan Cheng Bock formally launches his new party in the coming weeks or months, he will be joining the most crowded, colourful and confused opposition scene in independent
Singapore
's history.
The former stalwart of the People's Action Party (PAP) has styled himself as an opposition elder statesman of sorts, keen to gather allies to his Progress Singapore Party (PSP). But his efforts are likely to be stymied by the record number of parties looking to take on the incumbent government.
Against the enduring backdrop of a dominant PAP, which has governed the island nation since 1959, the Singapore opposition scene has seen a small band of players nibbling at the edges of power for decades.
There are usually between four and six opposition parties contesting the general election. In 2006, it hit an all-time low of three.
But the PSP will be the 10th active opposition party in Singapore. Should they all contest the next general election, it will break the current record of eight, set in 1984 and equalled in the 2015 polls.
Joining Tan's outfit is another new party, People's Voice Party, which was formed last year. People's Voice's chief Lim Tean in a June 26 Facebook post said his party would contest in "many constituencies across our nation" in the coming general election.
Singapore must go to the polls by April 2021, although most believe an election will be held earlier.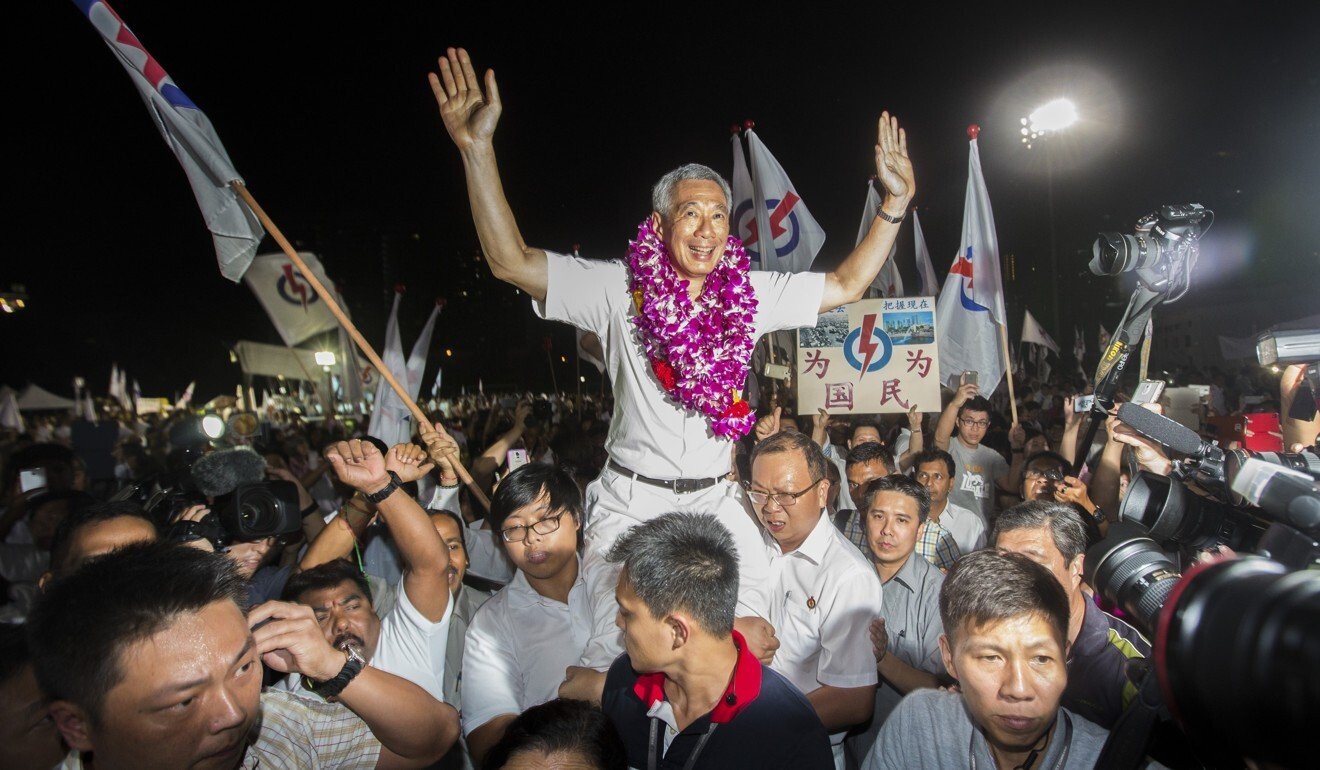 MORE IS LESS
Ten possible challengers for the PAP may seem like a genuine threat to the ruling party. But unlike a soccer match, higher numbers do not translate into a winning score in Singapore's opposition politics. Instead, the crowded field has seen these parties score two own goals.
First, the more opposition parties contesting, the higher the likelihood of multi-cornered fights during the election. These fights rarely weigh in favour of the opposition when they are up against the PAP.
Second, more parties mean more mixed messaging and a lack of a coherent and centralised strategy from the opposition camp.
While some parties might urge caution and aim to win only a few seats, others would be more gung-ho and push to kick out the PAP government altogether.
The latter often freaks out Singaporean voters – most of whom may want an opposition voice in Parliament, but not at the expense of a PAP government.
When the calls to topple the PAP get too loud, voters tend to retreat into the safety of the ruling party's embrace.
This was the case in 2015, when opposition parties contested every seat for the first time since Singapore's independence in 1965. This was followed by well-circulated text messages purportedly from bookies, reporting that the opposition would win as many as a third of the seats, or about 30.
The results were quite the opposite. PAP won handsomely and lost only six seats. Voters, it seems, did not actually want a "freak election" where the ruling party is tossed out.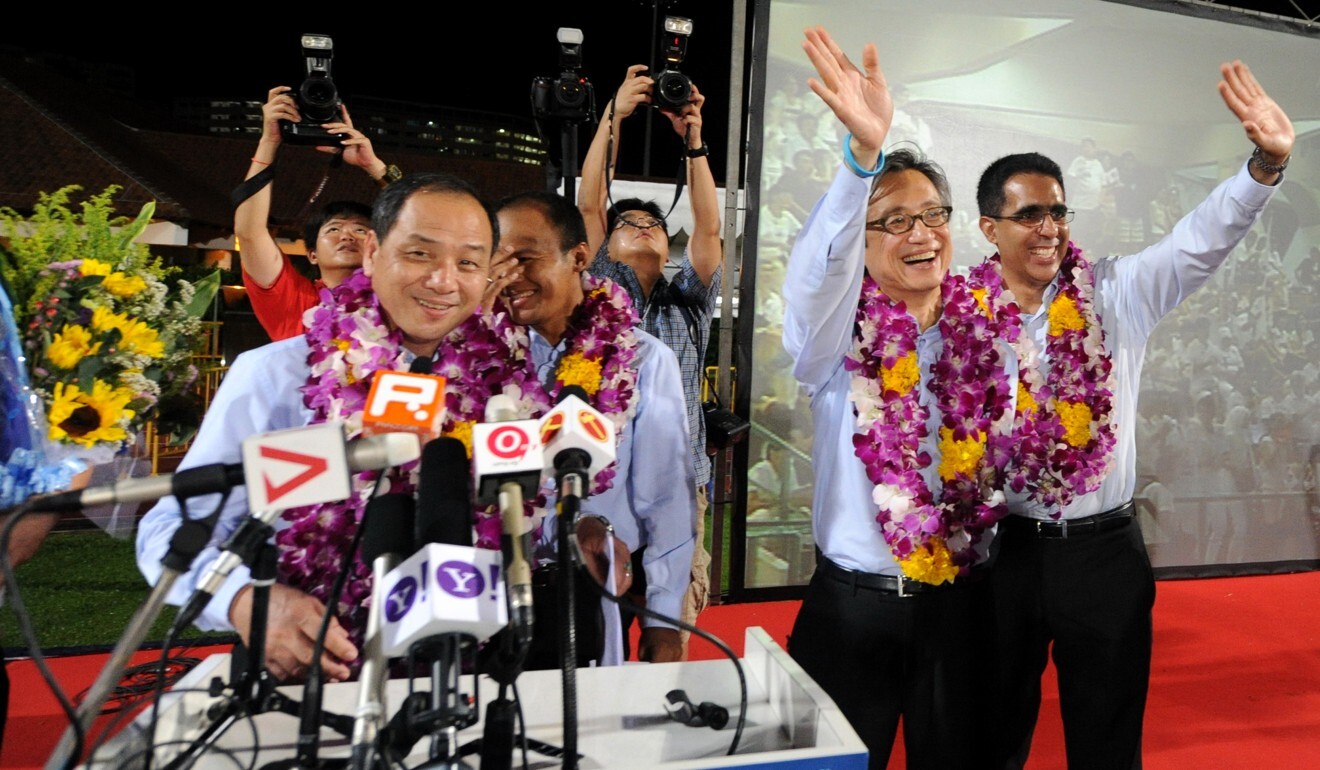 THE UNDERDOG CARD
In the last two general elections where the opposition was deemed to have done well – 2011 and 1991 – they played up the vulnerable underdog card.
In 1991, a famous "by-election strategy" was devised by the opposition, which contested fewer than half of the available seats. This guaranteed a PAP government, but freed voters to choose opposition parties. Four seats were won – a record at that time.
In 2011, two opposition MPs – Chiam See Tong and Low Thia Khiang – left their safe seats to contest bigger wards. They warned that a failure to vote them in could see the Parliament return to an all-PAP chamber, as it had last been in 1981.
Again, it worked, allowing the Workers' Party to win a multi-seat ward, Aljunied GRC, for the first time.
In both these, only five to six opposition parties contested, no doubt making it easier to coordinate and cooperate, outmanoeuvring the PAP.
But such opposition unity in Singapore is fleeting. Unlike across the Causeway in
Malaysia
, the opposition camp here has been made up largely of mini chiefs all eager to run their own hamlets. Few are willing to play supporting roles in a larger force.
Chiam succeeded for a short while, gathering four parties into an umbrella grouping called Singapore Democratic Alliance, but it won only his seat. Low, on the other hand, famously pooh-poohed such unity among the opposition as inconceivable.
Tan was talked up as a potential leader of a seven-party alliance but the idea flopped earlier this year.
His Facebook page shows a banner that reads "Unifying Figure for Singapore". But it looks like uniting the opposition is mission impossible.
Yes, it looks increasingly likely that there will be 10 parties taking on the behemoth PAP at the next general election – but the chances are that this will be the only meaningful electoral record they achieve. ■
The writer is an author and journalist based in Singapore