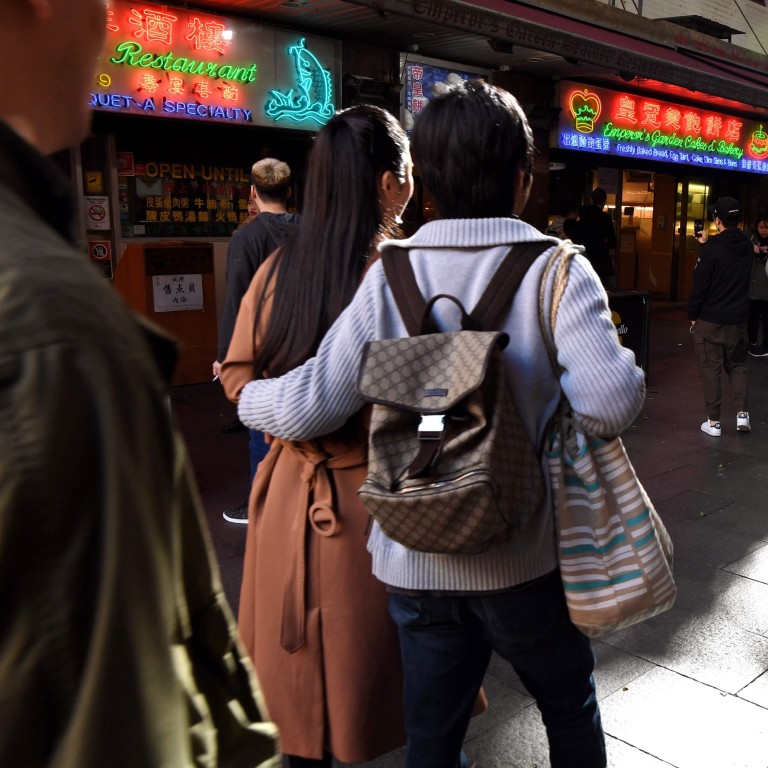 For mainland Chinese migrants in Australia, adapting to new home made worse by coronavirus, racism and isolation
A new study shows that mainland Chinese migrants flock together to certain suburbs, such as Box Hill in Melbourne, out of a sense of social solidarity
The study warned that overt discrimination against the Chinese community could 'create a threat to social cohesion'
Mainland Chinese immigrants in
Australia
have a harder time adjusting to their new environment than some of their East Asian counterparts, but any progress they have shown in closing the gap is potentially threatened by discrimination and pandemic-related racism, a new study has found.
In the wide-ranging study by the Scanlon Foundation, focused on why mainland Chinese migrants flock to certain suburbs such as Box Hill in Melbourne and aimed at gaining insight into Australia's broader
Chinese diaspora
at a time of uncertainty from the coronavirus pandemic and mounting
diplomatic tension with Beijing
, the research group found that language barriers and difficulties in breaking into existing social circles in Australian society were some of the bigger reasons preventing mainland Chinese migrants, particularly older ones, from quickly adapting.
In particular, mainland Chinese migrants have a harder time integrating than their more "Westernised" Chinese counterparts from places such as Hong Kong, Singapore and Malaysia.
That process may have been exacerbated by the
coronavirus pandemic
, which has brought about "overt discrimination against members of the Chinese community", leading to "the potential to create a threat to social cohesion", said the study,
"Melbourne's New East: What change in one Australian Chinese community says about the nation's future", authored by Julie Szego.
Chinese migrants in general, and the older generation in particular, "feel they're not welcome and feel isolated as a group", although the younger generation fared better, the study said.
"All my friends come from China," Chinese migrant Anna Zhang was quoted as saying in the study. "There is a cultural barrier when I talk with the locals, with the Aussie. They can communicate fluently with each other. They studied at the same primary school. It's just 'blah, blah, blah.'"
According to the 2016 Australian census, Chinese migrants, especially those in the 45 to 64 age group, had the greatest difficulty in mastering English compared with other migrant groups.
Despite the Australian government's controversial move late last year to force migrants and new visa applicants to have a functional level of English – a move Former Acting Minister for Immigration Alan Tudge said was aimed not only at improving social cohesion but also as a means of countering foreign governments' "influence" on its overseas diasporas – the study found that Chinese migrants, who were mostly Mandarin speakers, struggled to learn English compared with those who spoke existing Latin-based languages.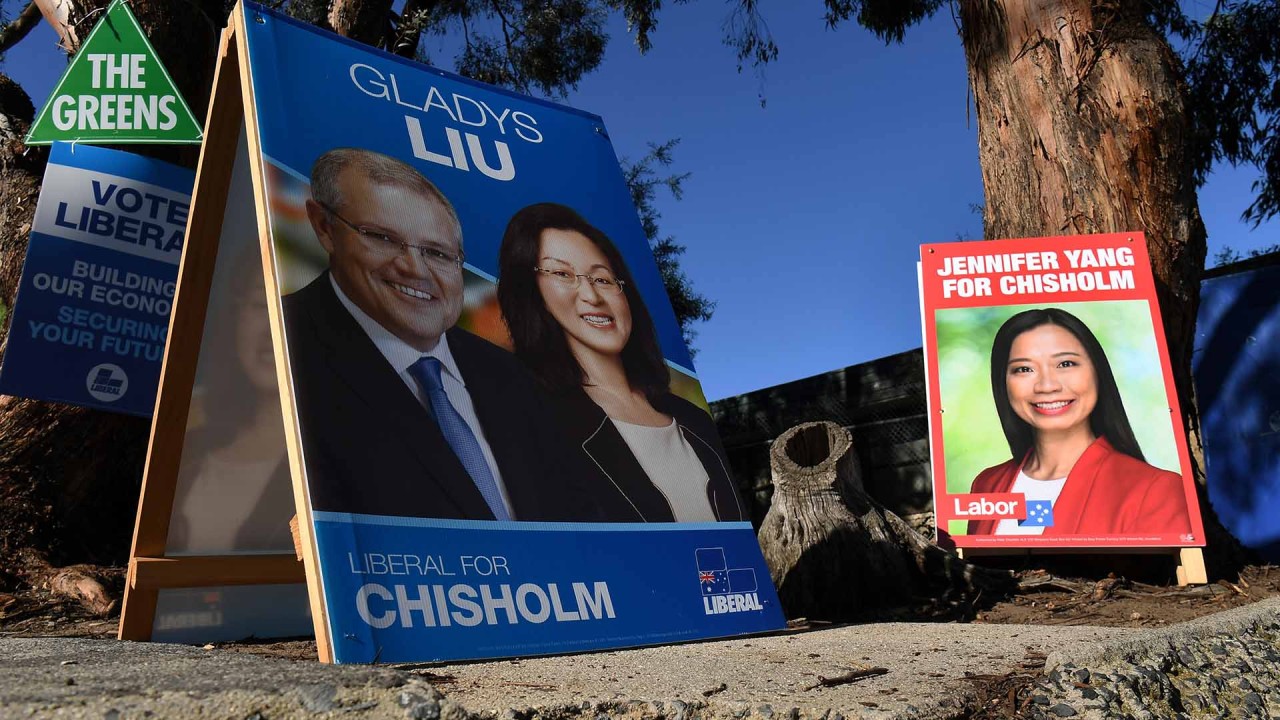 01:28
Australian politicians court more than 1.2 million ethnic Chinese citizens ahead of elections
Australian politicians court more than 1.2 million ethnic Chinese citizens ahead of elections
Outside the study, Thomas Sigler, an economic and urban geographer at the University of Queensland, said he found from his own research on other Chinese-centric suburbs – including Hurstville in Sydney and Sunnybank in Brisbane – that the lack of English proficiency was the "number one" reason for migrants huddling together and remaining in a Mandarin-speaking cocoon.
Sigler said another reason for clustering was migrants' lack of mobility because they did not have cars or driver's licences – something found to be particularly true of Chinese students in Australia.
But Sigler also found in his research that Chinese migrants were not "nearly the most clustered group" when compared with all migrant groups.
"Research I've done has found that groups arriving on humanitarian visas from various countries in Africa, and migrants from South Asia – for example those from Afghanistan, Nepal and Pakistan – are far more clustered," he told This Week in Asia.
"So, a fair statement would be that Chinese-born migrants are moderately clustered in their residential patterns."
While this is true on average across Australian cities, Sigler's research on living patterns in Brisbane shows an anomaly – that there is a hard line between where Chinese migrants and other Australians lived.
"This really jumped out at me as surprising," he said.
The segregation in Brisbane suburbs was the most glaring among major Australian cities, Sigler said, adding that there was also a persistence in segregation patterns despite the long history of Chinese migration into Australia.
Efforts to integrate are also partially stymied by discrimination and racism, with Zhang and the other Chinese migrants quoted in the Scanlon study described their racially charged encounters.
Zhang said that on one occasion, she was abused by a tram ticket inspector for using the wrong ticket, and he later threatened to take her to the police.
"All I felt was hot. I was crying. There was no support from other passengers," she said. "I think my status is quite low in Australia. Australia always says everything is fair, everyone is the same. But it's not."
Although racist incidents of abuse and physical attacks towards members of the Chinese community have slowed since the coronavirus pandemic broke out last year – when Chinese were widely targeted for possibly being carriers of the virus –such attacks have the "potential to create a threat to social cohesion", the study said.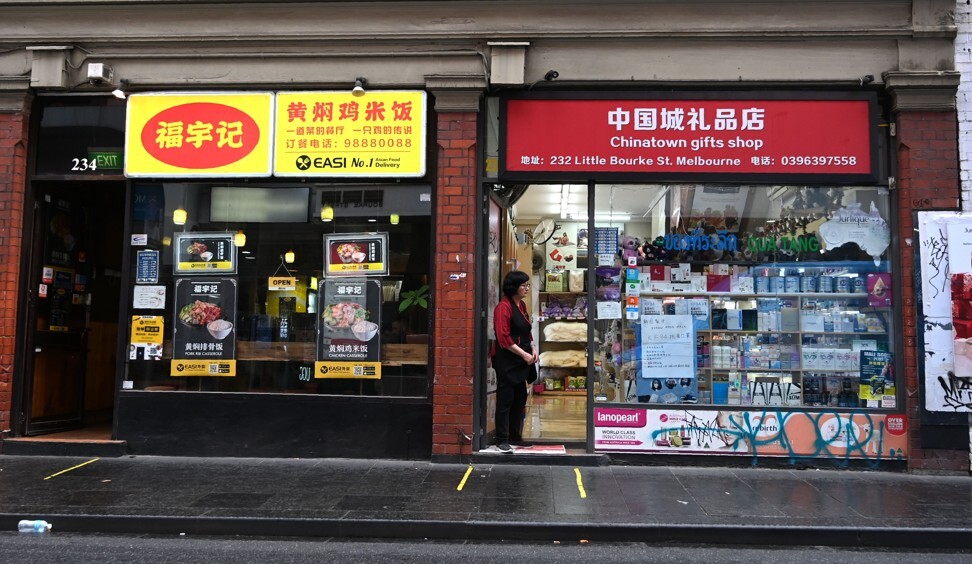 "There is a danger that Chinese-Australians could be caught in the interactions between Beijing and Canberra," the study warned. "Australia's long-term economic and strategic interests and its use of soft-diplomacy will require the active engagement of Chinese-Australians."
The study said that for Chinese migrants' integration into society to be eased, new arrivals should seek to understand their new country and the broader Australian community, in turn, should welcome and understand them.
"It can be easy to romanticise the migrant experience, feeling a need to protect and put a positive spin on the actions of all individuals, and just as easy to stereotype particular cultures to stoke fear, discrimination or concerns that some groups of migrants are unlikely or unwilling to integrate," the study said.
"Both require balanced leadership at all levels and across all facets of communities to support understanding of both the new arrivals and the receiving community."
On the positive side, the study said many Chinese migrants had found "freedom" in Australia from the stressful lives they had led in China.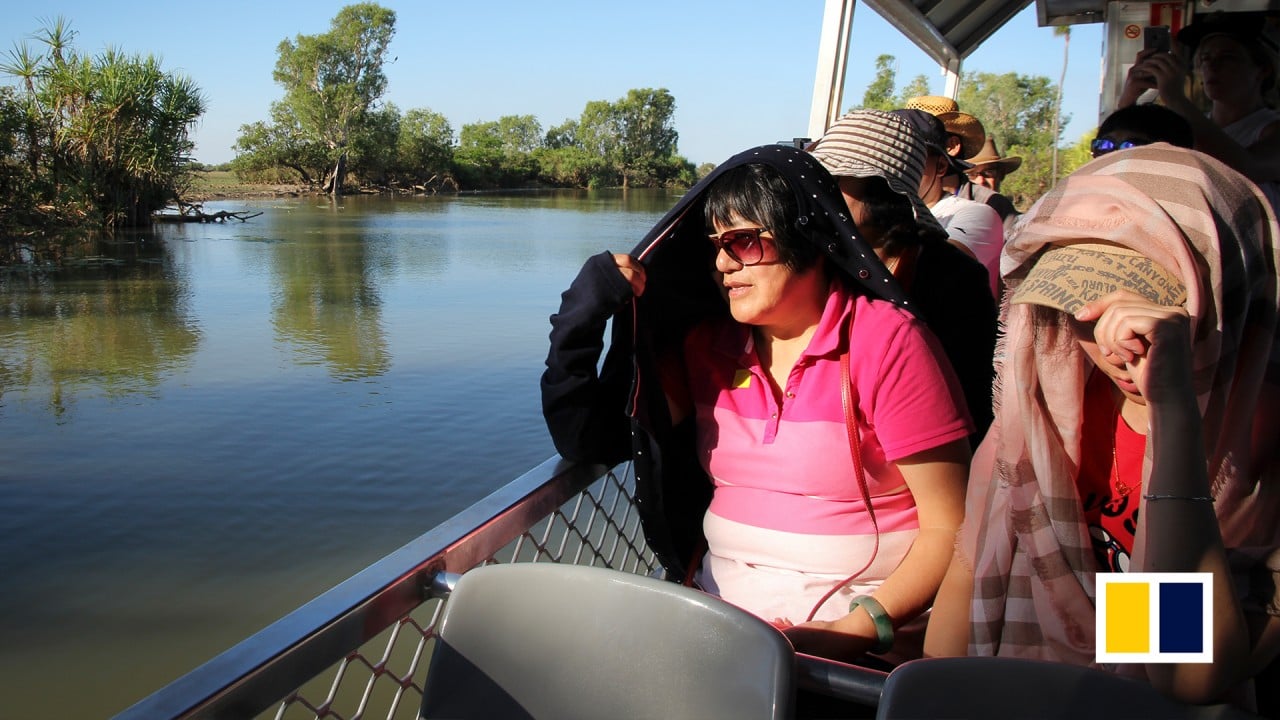 02:04
Australia's wild Northern Territory wants to get 'China-ready'
Australia's wild Northern Territory wants to get 'China-ready'
"Because we decided not to have children, we felt uncomfortable" in China, said one migrant quoted in the study, Daisy Wang. "The families kept intruding with questions, interfering. They didn't like how we spent our money on travel."
She and her husband, Eric, said they enjoyed the "unbuttoned corporate culture" of Australia and "the relaxed oversight of workers punching in and out" at their jobs.
Another migrant, Alice Zhu, was quoted in the Scanlon study as saying that she had left her business and marriage behind in China because she was fed up with petty corruption and nepotism.
"Australia is very fair," she said. "If you want to start a business, your business will be licensed. In China, if you want to do something you have to know someone, you have to have relatives in a strong position in government."
The Scanlon study said it was important to highlight that Australia's Chinese migrant group is not dominated by international students, but ranges from extended families to highly skilled professionals. It also said that not every Chinese migrant was wealthy – unlike the narrative framed by local media, which it said was a perception based on a surge in flat-buying by Chinese buyers.
The study added that many Chinese migrants, especially younger ones, sought to cultivate an Australian identity and expressed a desire to play a bigger role in shaping Australia's future.