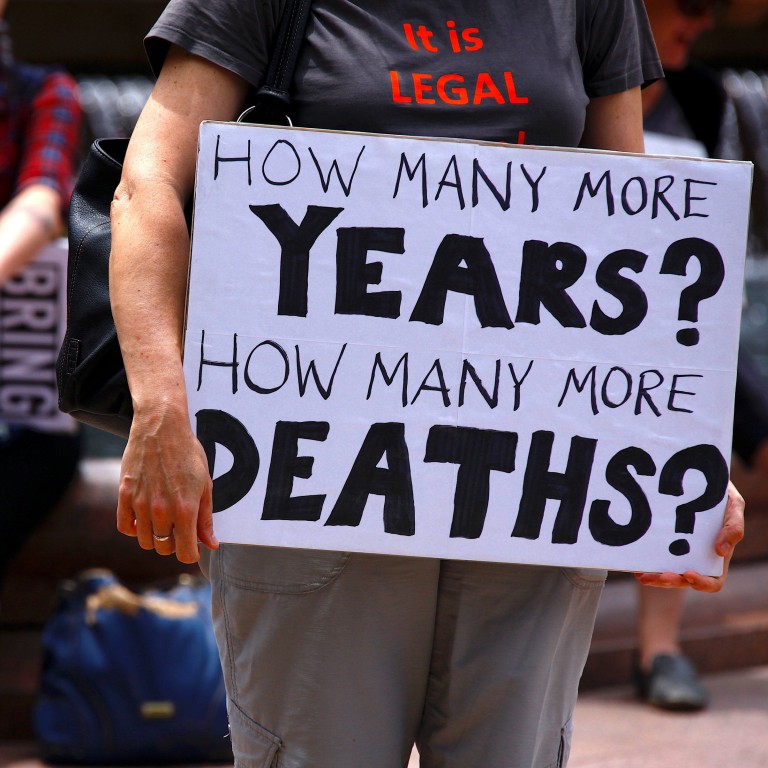 Why does China's treatment of Uygurs in Xinjiang get more attention in Australia than Canberra's detention of asylum seekers?
Australia has long been reticent to address its 'offshore processing' policies, even as its officials weigh in on Xinjiang
Experts and rights groups say xenophobia in Australia has been exploited for political gain, while Canberra may also be looking to avoid more confrontation with Beijing
At a United Nations Human Rights Council review in January, close to 50 countries – including Germany, Norway and Finland – questioned Canberra's treatment of asylum seekers and refugees, with the biggest discussion generated by its "offshore processing" in Papua New Guinea or Nauru of people intercepted at sea en route to
Australia
.
That so many member states were vocal on this issue fired up
human rights
groups such as the Refugee Council of Australia. "These member states all had about 55 seconds to present their cases, and they chose to speak about Australia's detention centres," said its chief executive Paul Power, who added that this showed how the country – which prides itself as a liberal democracy – was viewed by others.
But few mainstream media outlets covered the comments at the UN, including in countries seen as diligent on human rights issues – though in Australia there was mocking coverage pointing out North Korea's "totalitarian dictatorship" after its state media called for Australia to end racism, xenophobia and cruel or inhumane treatment in detention centres.
This Week in Asia understands that that Canberra will not formally respond to China's comments. "Australia is a proud liberal democracy and one of the world's most successful multicultural societies, with a steadfast commitment to protecting and promoting human rights," a government spokesperson said. 
Nor were there strong reactions from local politicians when Australia's Commonwealth Director of Public Prosecutions last month charged the Department of Home Affairs and its health care provider – which oversees the detention centres – for breaching work health and safety laws in relation to the 2019 suicide of an Iraqi national detained in Sydney. 
MORAL HIGH GROUND AND GEOPOLITICS
Human rights groups and former diplomats point to several reasons for Australia's reticence to address the detention centres, even as government officials and politicians weigh in on the treatment of Muslim minorities and Uygurs in Xinjiang, who Beijing claims are undergoing vocational training.
To start, the Australian government has been distracted over the past two months by allegations of rape and sexual harassment within the administration of Prime Minister Scott Morrison, as well as nationwide condemnation over its treatment of women.
But domestic politics, geopolitics and psychology play a larger role.
Morrison would have chosen to ignore these issues as they would not have been paramount to many of his voters, said Griffith University professor Colin Mackerras, an expert on Chinese history and ethnic minorities.
"He thinks that Australians will hardly notice now, as they will just think sneeringly, 'Oh, what do the Chinese know about human rights, and it's a joke if they accuse us noble Westerners of human rights abuses'," Mackerras said. "That kind of attitude is of course racist and self-righteous, but I think Morrison thinks like that, and many Australians think like that.
"The blogs of some of the mainstream press reflect such attitudes."
Australian former diplomat Bruce Haigh said China's comments would not make an impact on Australians as "if China is going to pursue human rights issues, it needs to give a clear and plausible explanation about what it is doing in Xinjiang province in order to claim the moral high ground".
But Haigh is not confident the Australian government would be stirred to act on detention centres either way, as the current climate is that "white Australia cannot stand criticism" and "there is an indifference about the plight of refugees in detention centres".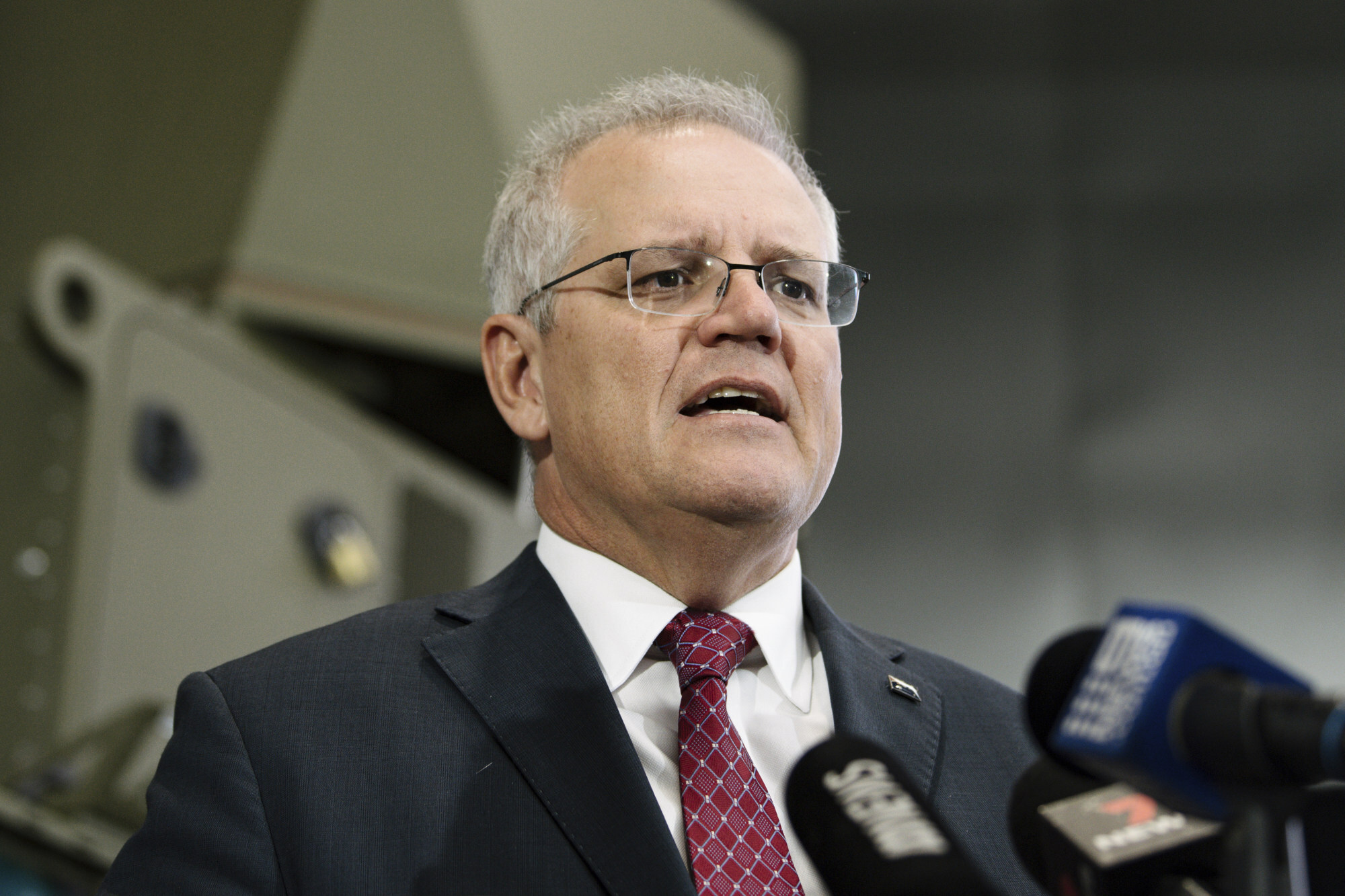 Morrison last year strongly condemned Beijing after it attacked Canberra over the war-crimes findings by tweeting a computer-generated image of an Australian soldier holding a knife to the throat of an Afghan child. 
"War crimes by our troops goes to the whole nature of who we are. Morrison thought he could make a big fuss about that and it would go down well in Australia," Mackerras said. "But detention of illegal immigrants is supported by many people. They don't matter nearly as much."
Ignoring China's March statement on the detention centres could also indicate the "slim chance" of a pivot in Australia's strained relationship with China, said a Canberra insider who spoke on condition of anonymity.
The decision by both major Australian parties – the Liberal-National Coalition (LNC) and Labor – not to buy into independent South Australian Senator Rex Patrick's call last month for parliament to recognise China's treatment of the Uygur Muslim minority as genocide was another sign, he said. 
"I think we need to wait a bit to see whether there is any collusion among the major parties or any government tactic to move towards a reset, however tiny."
Australia could also be keeping its head down ahead of a potential breakthrough in the US-China trade war, such as last year's Phase 1 trade agreement, that could lead to China buying more American goods and therefore not as much from Australia, the insider said.
Beijing and Canberra's trade relationship has sunk to new lows after China in the past year blocked imports of Australian goods such as coal, barley, wine, and timber. 
"China is being accused daily of economic coercion of Australia, but in fact what we are beginning to see is the US coercion of China through Phase 1, which is already causing the Chinese state to pressure their companies to divert more imports from Australia to less competitive US sellers," the Canberra insider said.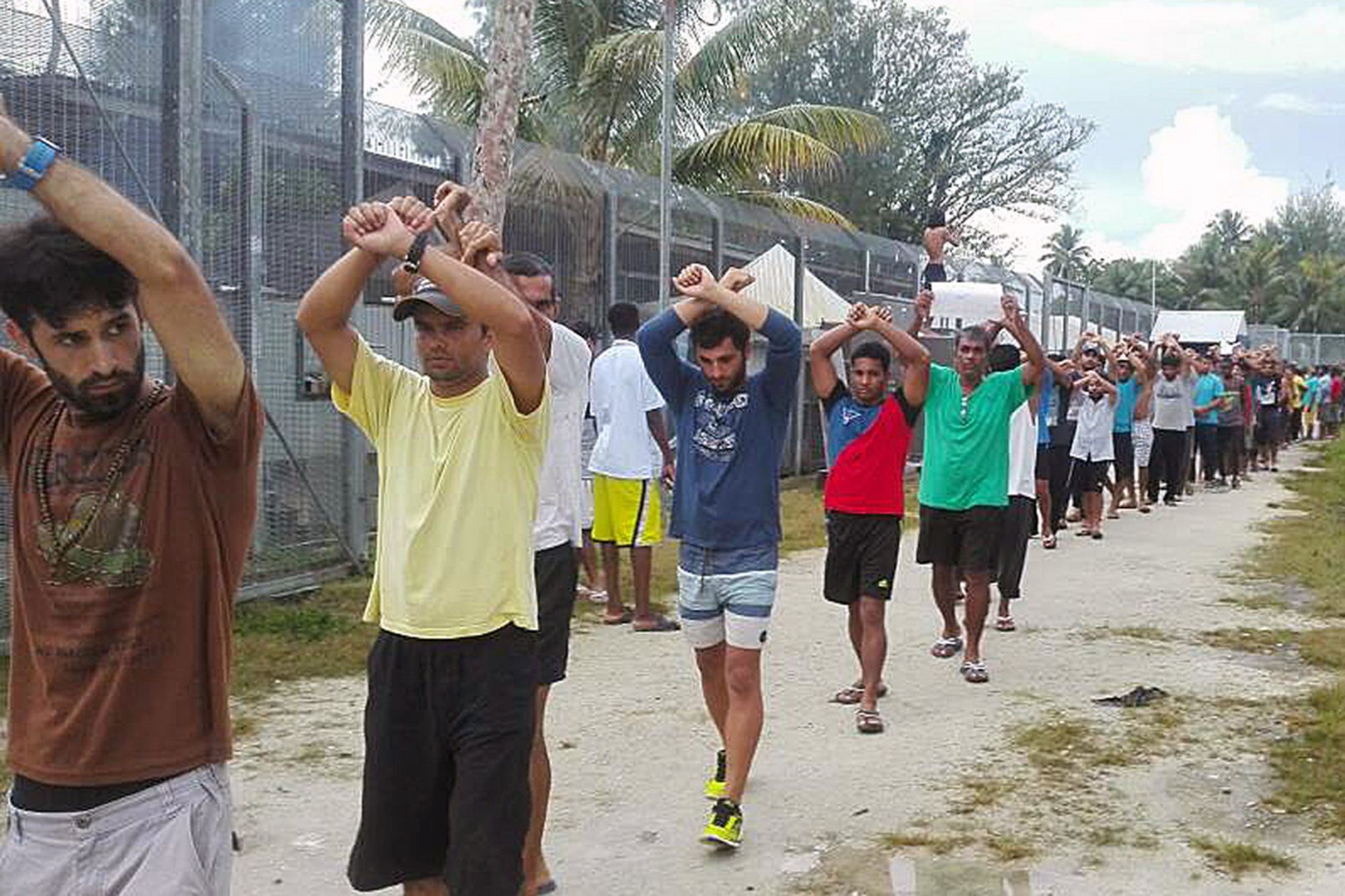 'TAKING THE TRASH OUT'
Ultimately, no country holds the moral high ground on human rights, according to Australian human rights lawyer Greg Barns. 
"Australian immigration detention centres are institutionalised cruelty. While they exist, Australia cannot be taken seriously on human rights," he said. 
Barns is also a spokesman for the Australian Lawyers Alliance, which he said had campaigned for better work health and safety for refugees in detention centres for 10 years before the charge against the home affairs department was made last month. 
Jonathon Hunyor, chief executive of the Public Interest Advocacy Centre in Australia, said the country's apathy about detention centres had partly to do with how the government framed the issue to Australian voters.
"Unfortunately, detention has been part of Australia's response to asylum seekers, particularly those arriving by boat, for decades. In more recent times this has been characterised as a 'tough' response to the issue of irregular migration, which is presented as a 'threat' to our community," he said, adding that this messaging preyed on the anxieties of the Australian community, including xenophobia. 
"Politicians have been able to exploit these fears. They do this because creating fear is, regrettably, an effective political strategy," Hunyor said. "It has been able to neutralise criticism of detention and our treatment of people in detention centres." 
Mary Crock, a professor of public law at the University of Sydney Law School and an expert on immigration and refugees, recalled seeing, during one election, LNC-sponsored trucks driven around capital cities bearing signboards listing the number of boats carrying asylum seekers that were arriving in Australia. "Boat people were presented as a threat, as evidence of a government that had lost control of national security," she said.
Crock said politicians had found electoral gain in "controlling the narrative" around refugees and asylum seekers. "Yet, pre-Covid-19, we had the same number of asylum seekers arriving by plane, with no concerns raised," she said.
Polling suggests that while Australians care about refugees, they have accepted the idea that irregular migrants – such as victims of trafficking, or others moving outside regular migration channels – are to be feared and must be deterred. This, both Crock and Hunyor said, was because such migrants were seen as having "breached the law", and in detention they were consequently "out of sight and out of mind" of the Australian people.
"Look at where they put the detention centres: Darwin, Christmas Island – remote and hard to reach places. The government turns irregular migrants into an idea, saying 'these are awful people'," Crock said.
"You just have to look at the comments it made about New Zealand deportees as 'taking the trash out'," she added, quoting remarks made two weeks ago by then Australian home affairs minister Peter Dutton after Canberra angered Wellington by accelerating the deportation of New Zealanders, including a 15-year-old minor.
Said Refugee Council of Australia chief executive Power: "People naturally are inclined to be worried about the possible impact of instability in the region on Australia's borders but most Australians also believe that people need to be protected if they are vulnerable … these two views though are ripe for political manipulation."
Power and other experts pointed out that there were no international sanctions for breaches of the UN refugee convention, which could also account for Australia's indifference to detention centres.
"In Australia, politicians have tried to get around the criticisms by saying we don't need Geneva to tell us what to do. But it's not [just] Geneva who is criticising, but countries all around the world, and it's also countries that Australia is quite close to," he said. 
However, as both Crock and Power said, Australia was close to powerful countries such as the US that often had the same mindset about refugees – meaning Canberra could escape scrutiny or punishing sanctions on the world stage.
"In many ways, on refugee issues, the UN is a gathering of hypocrites," Power said.