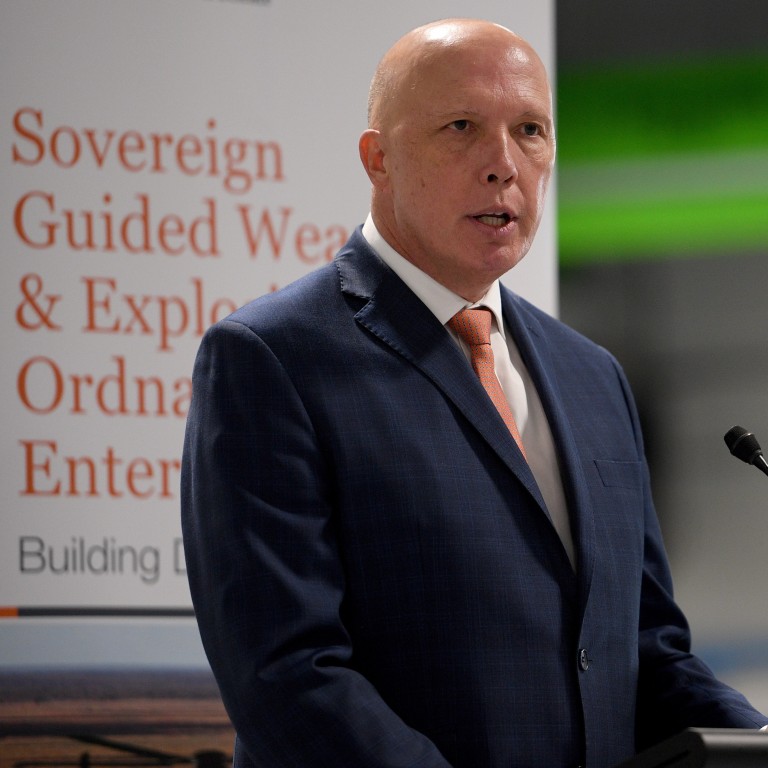 Australia-China relations: 'No doubt' that Beijing wants to influence May 21 election, PM Scott Morrison's defence minister says
Peter Dutton said China's 'interference' in PM's WeChat account and actions of editors of Chinese newspapers are evidence Beijing is trying to influence election
Labor Party shadow Defence Minister Brendan O'Connor criticised Dutton for politicising national security and the China debate to win political points
Australia
's pre-election defence policy debate heated up on Thursday when the defence minister said there was evidence the
Chinese Communist Party
wanted a change in Australia's government because a centre-left Labor Party administration would attempt to appease Beijing.
Australian Defence Minister Peter Dutton said
China
's "interference" in the Australian Prime Minister's
WeChat
account and the presence of Chinese language newspapers in the country are evidence that Beijing is trying to influence the May 21 federal election.
Even though Australian security agencies have said Prime Minister
Scott Morrison
's commercially sold WeChat account was not hacked or interfered with, Dutton insisted during a pre-election public debate that the Chinese Communist Party had a hand in its closure.
That, as well as the existence of "elements" he could not disclose publicly, were evidence Beijing wanted the opposition Labor party to win, he said at the event at Canberra's National Press Club.
"There is no need to embellish the intelligence we are reading, there is no need to pretend that something is happening," he said.
"The fact is every like-minded country has a similar conclusion about the direction of China.
There is no doubt that – in my mind – that the Chinese Communist Party would like to see a change of government at the 21 May election. No question at all."
"There is evidence of that on WeChat activity which is [a] Communist Party dominated and influenced platform, the interference with the Prime Minister's own WeChat page, the way in which editors of Chinese language newspapers in our country have been lent on is further evidence and other elements that I can't go into publicly."
Dutton said he stood by his belief that China wanted to force out the current government and criticised the Labor party's shadow foreign minister Penny Wong for thinking she could go on a "charm offensive" and change the direction of
Xi Jinping
's regime and using language that "appeased" Beijing.
His debate opponent, the opposition Labor party and shadow Defence Minister Brendan O'Connor rebutted by calling Dutton's comments a "conspiracy theory".
Pointing to Dutton's attempt to wedge Labor on China, he said the opposition has maintained it understood China has changed and become more aggressive and assertive.
He also criticised Dutton for politicising national security and the China debate in an effort to win political points ahead of the election.
"As Dennis Richardson said, an eminent former head of [our] security agency, many agencies, it is not in this country's interest for a political party to attack another major political party on the basis of appeasing China particularly when it is untrue," O'Connor said.
The Morrison government has been a huge critic of WeChat as a Beijing-enabled propaganda tool, drawing criticisms that it did not understand how WeChat worked.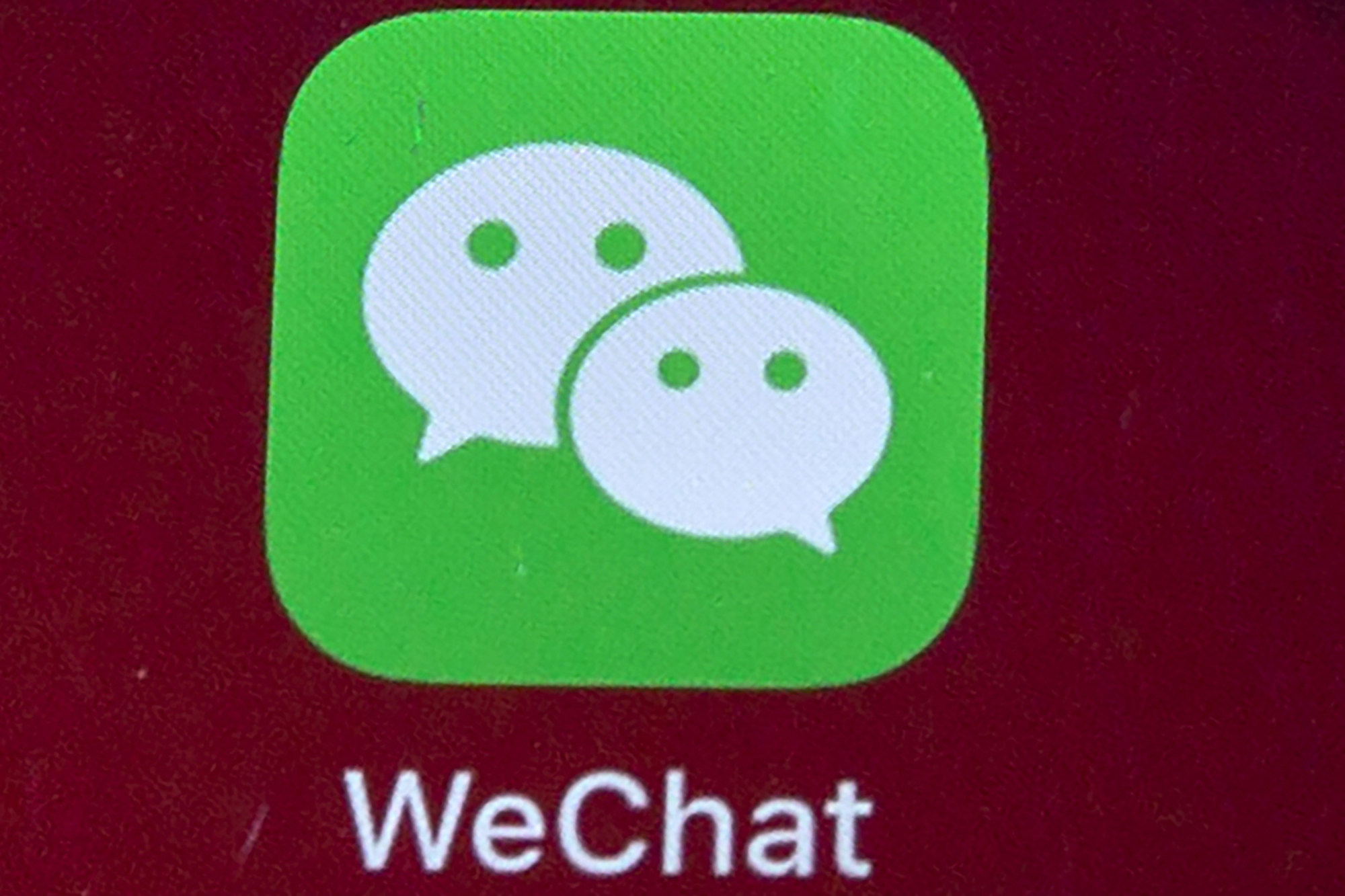 Morrison's account was legitimately sold to another owner after Morrison lost control of his relationship with his account sponsor, a mysterious Chinese national named Mr Ji.
Morrison had set up his WeChat account in 2019 to try to win Chinese-Australian voters ahead of the federal election that year.
The operator of the platform, Chinese media giant
Tencent
, has said that the ownership of Morrison's previously named "ScottMorrison2019" account had been transferred from one Chinese citizen to another in a commercial transaction and any misgivings about that sale appeared to stem from a dispute over account ownership.
While there were talks of censorship in WeChat, they only occurred on the PRC-based Weixin service which Morrison signed up to. Most WeChat accounts are on an international platform that are outside the control of the Chinese government, analysts have said.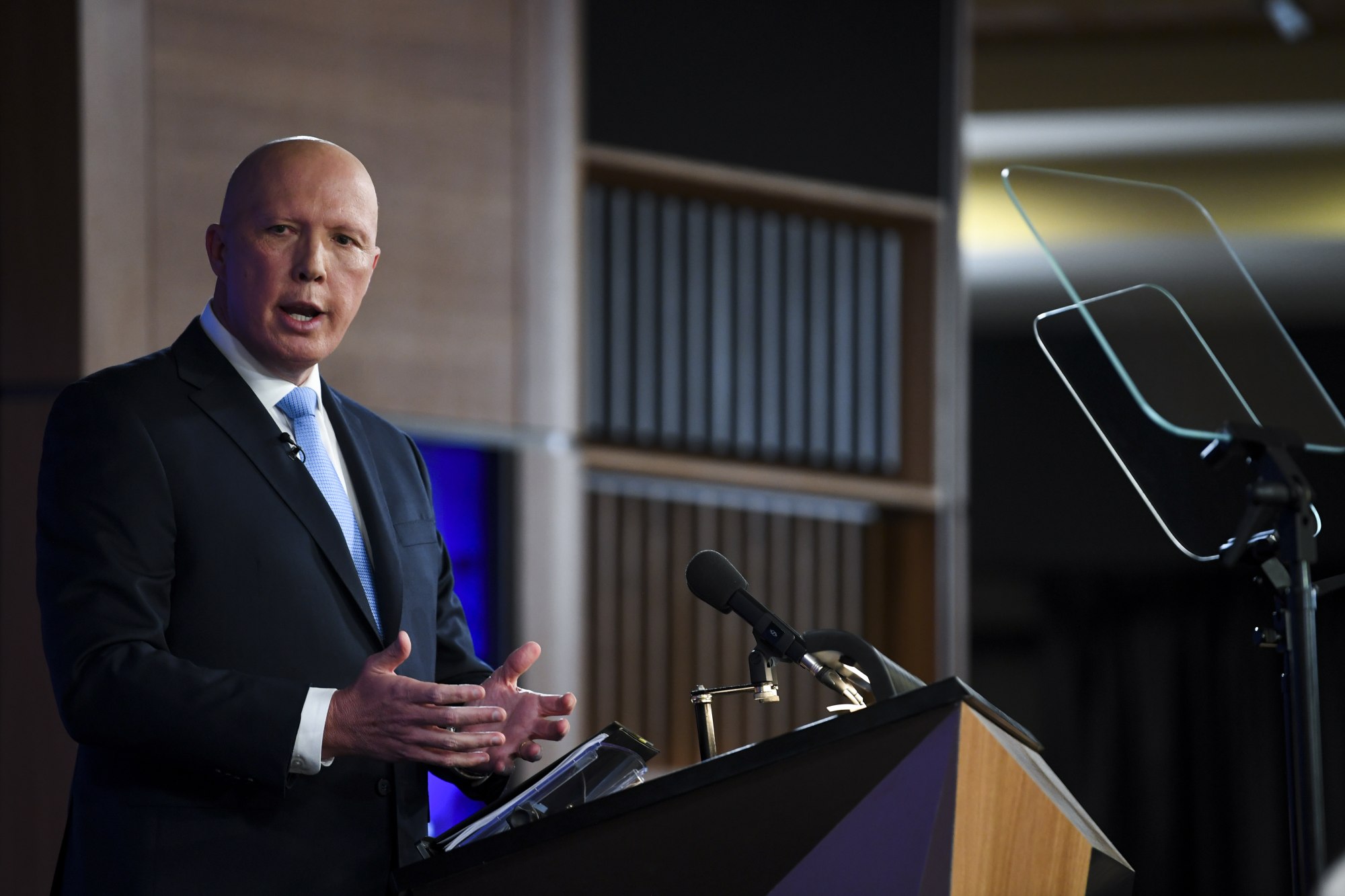 That Dutton had used repeated rhetoric about threats from China, war and the need to bolster military and defence capabilities shows the Morrison government is struggling to get traction on the "China threat" with voters, John Blaxland, a professor of international security and intelligence studies at the Australian National University said.
"He is struggling to get a point of differentiation; he is trying to catch Labor off guard and to catch Labor out as being not tough on China," he said.
But Labor, in its gameplay leading up to the election, has maintained the same tough stance as the Morrison government.
Former Australian diplomat Bruce Haigh said Dutton's remarks showed "ideological ignorance" and was "stupidly using China as a domestic issue to advance his leadership credentials over Morrison".
He has certainly failed as a Defence Minister if he had to repeatedly call out threats from China, Haigh said.
"He absolutely failed to get the complexities and subtleties of the relationship with China. He is a Cold War warrior," Haigh added.
Dutton however took the opportunity during the debate to draw the distinction between the Chinese government and the contributing Chinese-Australian diaspora.
The Chinese Embassy in Canberra did not immediately respond to a request for comment on Thursday.
Additional reporting by Associated Press