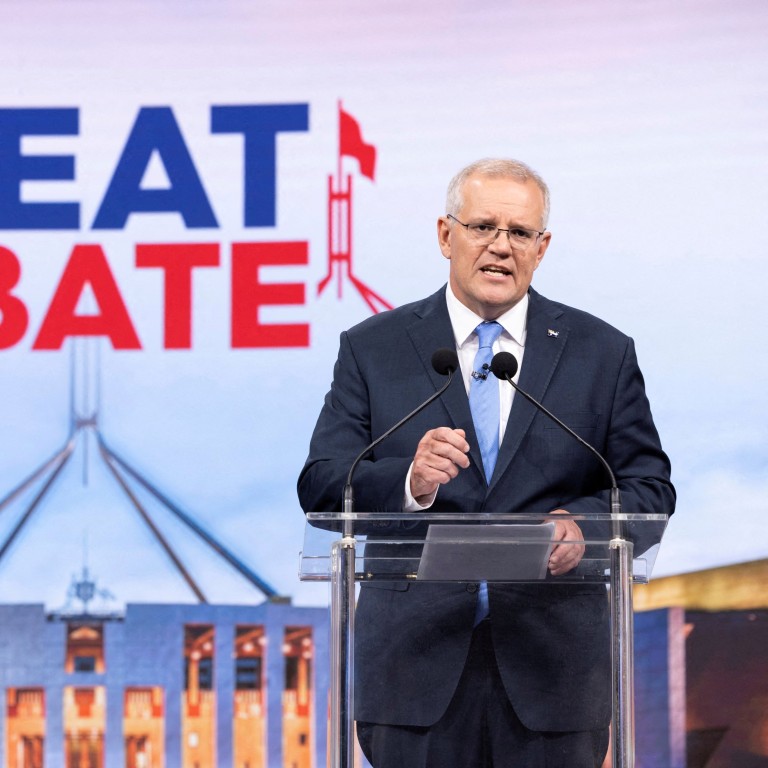 Australia-China relations: PM Morrison's Solomon Islands stance inconsistent, opposition says
Labor Party accuses government of disparity over island chain's security pact with China, with talk of both a 'red line' and a respect for sovereignty
In a debate ahead of May 21 election, shadow foreign minister Penny Wong asked foreign minister Marise Payne to clarify the administration's position
Australia's Labor Party on Friday slammed Prime Minister Scott Morrison's government for being "inconsistent" about its foreign policy with the Solomon Islands, as the sting from the
Pacific nation's security pact with China
continued to be felt in the country's closely-fought election campaign.
Labor, led by prime ministerial candidate Anthony Albanese, has recently sought to point-score on the signed pact – which sent Canberra and other western allies into a tailspin – saying the ruling coalition had presided over "the worst Australian foreign policy blunder in the Pacific" in decades.
The pact is aimed at offering help to the
Solomon Islands
with its internal security and social order, and the Honiara government has repeatedly said there was nothing "sinister" about the agreement.
It has also ruled out the prospect of Beijing using the pact as the basis to build a military base in the country, a nation of islands, big and small, to the southeast of Papua New Guinea.
Still, officials from the US and Japan have rushed to visit and Morrison has warned that a Chinese military base in the Solomon Islands would be a "red line" for his government.
In a debate on Friday ahead of the
May 21 federal election
, shadow foreign minister Penny Wong asked foreign minister Marise Payne why the government was being "inconsistent" about the Solomon Islands.
"Your government has lurched from respecting Solomons' sovereignty and saying we can't throw our weight around, to making comparisons with Cuba and the Prime Minister issuing threats about
red lines
," Wong said in the head-to-head debate at the National Press Club.
"So I would like to understand, why so inconsistent and what is your position?" Wong asked.
In her response, Payne said the ruling coalition had continued to respect the sovereignty of the Pacific Islands while noting China's assertiveness in the region.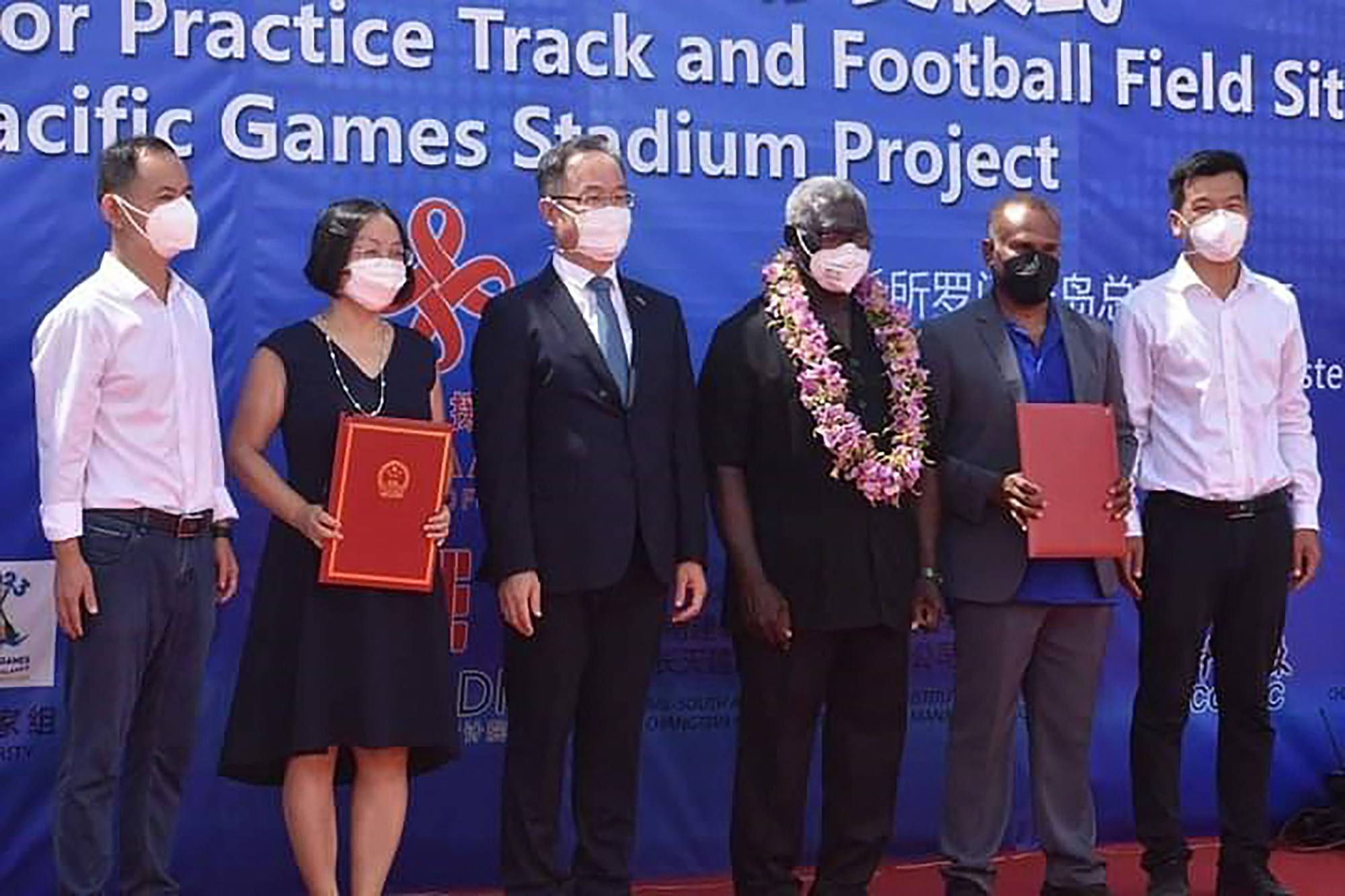 She referenced how countries like the Solomon Islands had switched allegiance to China from self-ruled Taiwan. She also said that it was important to be careful about how the "red line" comment was interpreted, but offered no details on why this was the case.
Instead, she pointed out that the Solomon Islands' Prime Minister Manasseh Sogavare had reaffirmed his commitment to Canberra not to accept a Chinese base in his country.
Morrison's mention of a "red line" has infuriated China. In late April the prime minister said a possible Chinese military installation in the Pacific nation was a "shared concern, not just Australia, this is Australia and regional governments, particularly places like Fiji and Papua New Guinea".
He also said that working "with our partners in New Zealand and of course the United States, I share the same red line that the United States has when it comes to these issues".
Morrison has since avoided offering details about the consequences for the Solomon Islands if the "red line" was crossed.
Beijing has said Canberra's rhetoric about sovereignty was reflective of its obsession with "colonialist myths" and said the Morrison government was "exercising coercive diplomacy, trying hard to control the Pacific islands to maintain a so-called sphere of influence".
Sogavare has also slammed Australia for hypocrisy, noting Canberra had not given his government prior notice when it signed up to the Aukus security pact with Britain and the US that gave it access to nuclear submarines.
Morrison's Liberal Party and Labor have maintained a similar "tough on China" stance going into the final lap of hustings ahead of the May 21 election, seeking to underscore to voters that they are keen to push back against an increasingly assertive China.
In Friday's debate, both Wong and Payne also reiterated the importance of a strategic relationship with the US without abandoning the rest of Asia.
Answering a question about choosing between the US and China, Wong said Australia had already made its choice through its now 70-year-old alliance with Washington.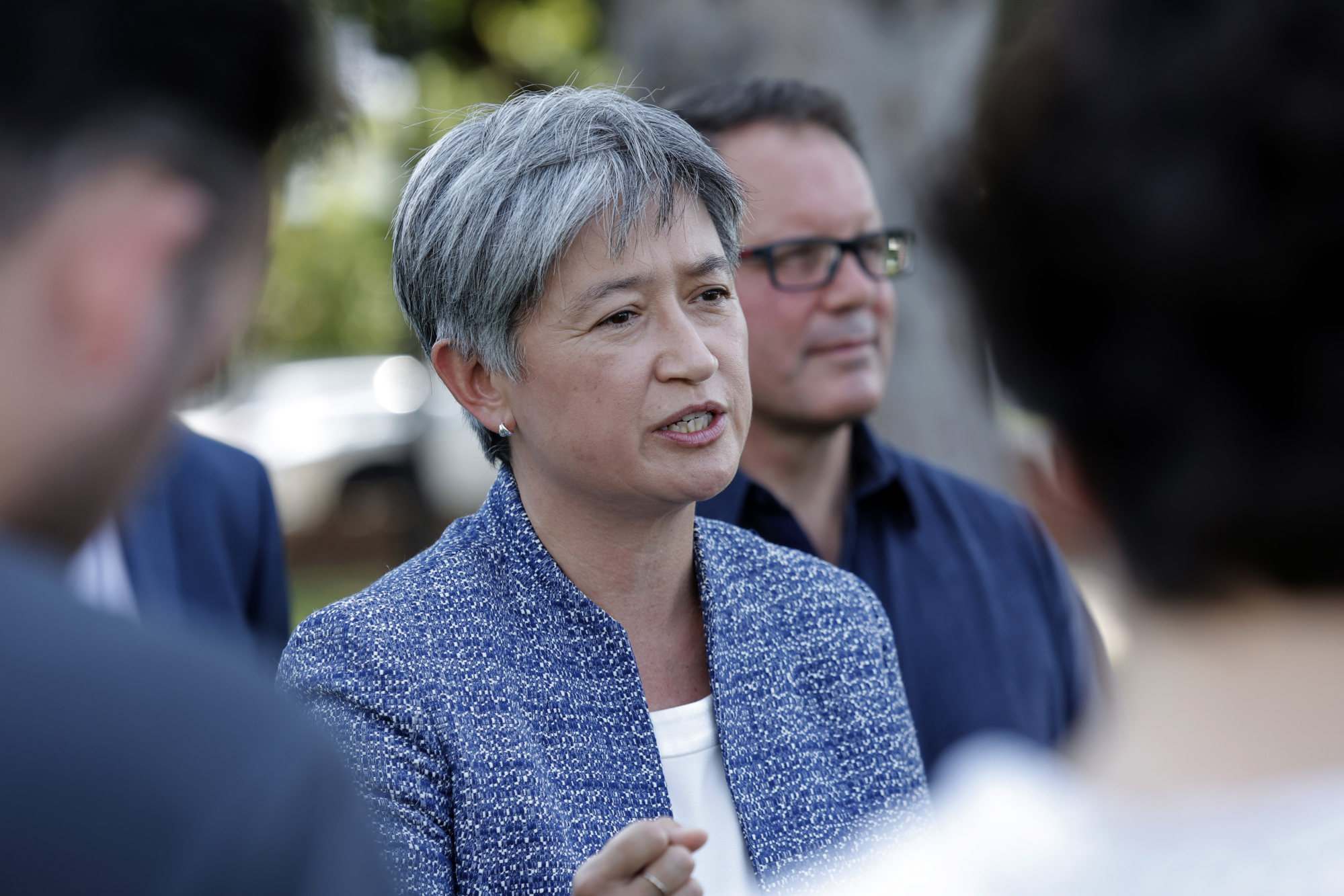 Still, that did not mean Australia could not advance its, or the region's, interests as it saw fit, the Labor Party's foreign policy chief said.
Elsewhere, China-Australia tensions were on full display on Friday with the Australian defence chief Peter Dutton saying a Chinese warship with spying capabilities had been hugging the country's coastline in what amounted to an "aggressive act".
Chinese Foreign Ministry spokesperson Zhao Lijian said he had no information about the specific situation but added that "China always abides by international law and international practice".
Additional reporting by Bloomberg