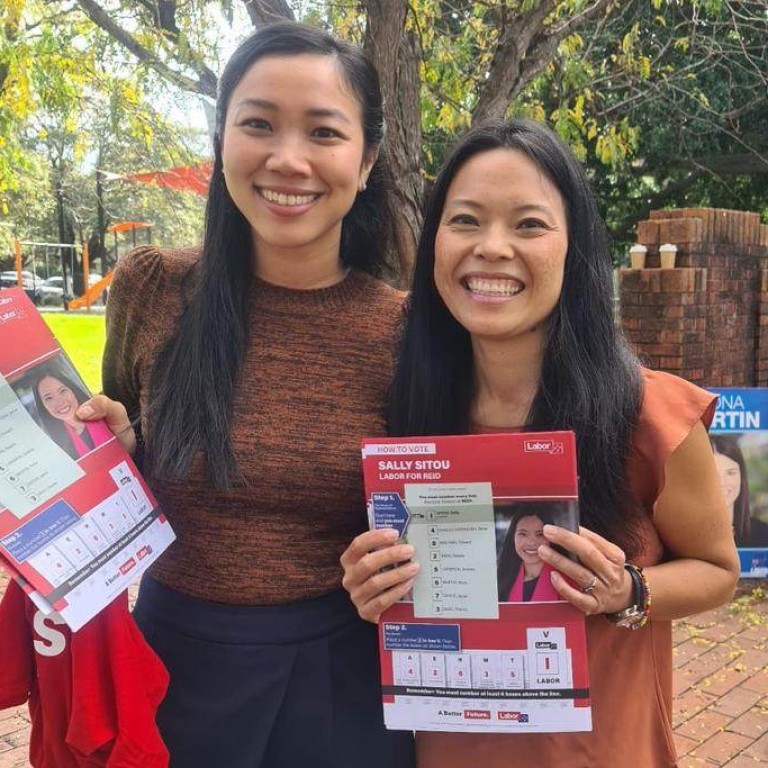 Australian MP's #WrongAsian gaffe deals fresh blow to Liberals days before election
A Liberal MP who mixed up two Asian candidates, then refused to own up to her mistake, has been ridiculed on social media as the ruling coalition trails in opinion polls
Australians say the racial myopia has worsened over the years as the Morrison government ramps up anti-China election tactics
Days before
Australia's election
, the Liberal coalition's latest gaffe involving a misidentified Asian-Australian candidate has further bruised its chances of securing a third term, with activists saying it is yet another incident that has highlighted the "painfully homogenous" culture at parliament.
On May 11, Liberal MP Fiona Martin attacked her Labor rival Sally Sitou's commitment to the seat of Reid in Sydney in a heated radio interview, suggesting she was only there after having been "kicked out" of the Fowler electorate.
Martin had mistaken Sitou for another Asian politician, Vietnamese-Australian lawyer Tu Le, who lost her bid to represent Fowler – home to one of the country's biggest Vietnamese communities – after Labor last September gave the safe seat to a "star" candidate, Kristina Keneally.
"Kristina Keneally kicked you out of Fowler," Martin told Sitou, whose subsequent look of shock and confusion quickly went viral on social media with the hashtag #WrongAsian.
Refusing to apologise after Sitou called her out for confusing two different Asian-Australians, Martin doubled down on her blunder while Prime Minister Scott Morrison backed the inaccurate claim the next day. In 2019, Morrison had himself made a faux pas on the campaign trail after he greeted a voter in Mandarin, only for her to respond: "I'm Korean."
The #WrongAsian saga comes as the Liberal-National coalition trails the opposition Labor Party in opinion polls, and follows months of scandals linking the government to a culture of harassment, misogyny and racism.
Asian-Australians, who frequently face being mistaken for one another, have called Martin racist, disrespectful and insulting in the wake of her refusal to admit fault. As of Tuesday, she had not conceded her mistake.
Per Capita think tank research fellow Osmond Chiu, who has been vocal about the issue, said the incident with Sitou struck a chord with many Australians who had been confused with someone else because of their race.
"It feels like something out of a political satire like Veep or The Thick Of It. Fiona Martin made the assertion with such confidence before trying to pretend it didn't happen even though it was recorded," he said.
Asian Australian Alliance founder Erin Chew said Martin had shown no racial understanding. "This assumption that 'all Asians look alike' is offensive, and it diminishes who we are as an individual and our identities," she said.
Chew added the Morrison government's long-running anti-China campaign had emboldened more Australians to make "racial stereotyping statements" or "just be plain racist".
"There remains a sense among many Asian-Australians that sections of Australian society see Asian people as part of an indistinguishable, inscrutable mass, and not as individuals," said former race discrimination commissioner Tim Soutphommasane.
"Many have encountered casual expressions of racism involving a similar situation of being confused for another person of Asian background," added Soutphommasane, the acting director of the Sydney Policy Lab at the University of Sydney.
Chinese-Australian Stephanie said she was not only angry over the mix-up, but the questioning of Sitou's roots.
"Martin also asked, 'where did you grow up?', and this is classic 'othering' – trying to make out like anyone who isn't white can't possibly be Australian," said the Perth resident, who did not wish to disclose her full name.
"Recently, a complete stranger asked me: 'What's up with the CCP?' Just because I look Asian doesn't mean I have anything to do with any of that."
Asian-Australian advocate Marcella Brassett noted the Liberal Party had often resorted to using racism to attract votes.
"Racism wins votes. The prime minister says it's OK to speak like that, so it's creating stories for people to behave the same way, it's manipulation based on fear," she said. "With people struggling, if they can blame China (or similar), it takes the attention away from other things. The government wants them distracted."
Brassett added that some of Australia's political and business elite felt threatened when candidates of minority backgrounds such as Sitou stood for leadership positions.
Data shows however such tactics could be backfiring, particularly with Chinese-Australians. The latest Lowy Institute survey indicates the percentage of voters with Chinese heritage who identify with the ruling Liberal National Party has dropped to 28 per cent, from 42 per cent last year.
Researcher and writer Shanil Samarakoon said on Twitter that Martin's comments came across "as a poorly informed attack with racist undertones" and was the kind of government propaganda that needed to go.
Tarla Lambert, an Asian-Australian commentator, said the incident showed "significant work needs to be done to address this kind of casual racism and bias".
"Why? Because our parliament is painfully culturally homogenous; full of white, middle-aged men and women with cookie-cutter backgrounds, education and social standings," she wrote in an op-ed on Women's Agenda.
Non Asian-Australians have also weighed in on the issue on social media, calling the interview exchange "insulting".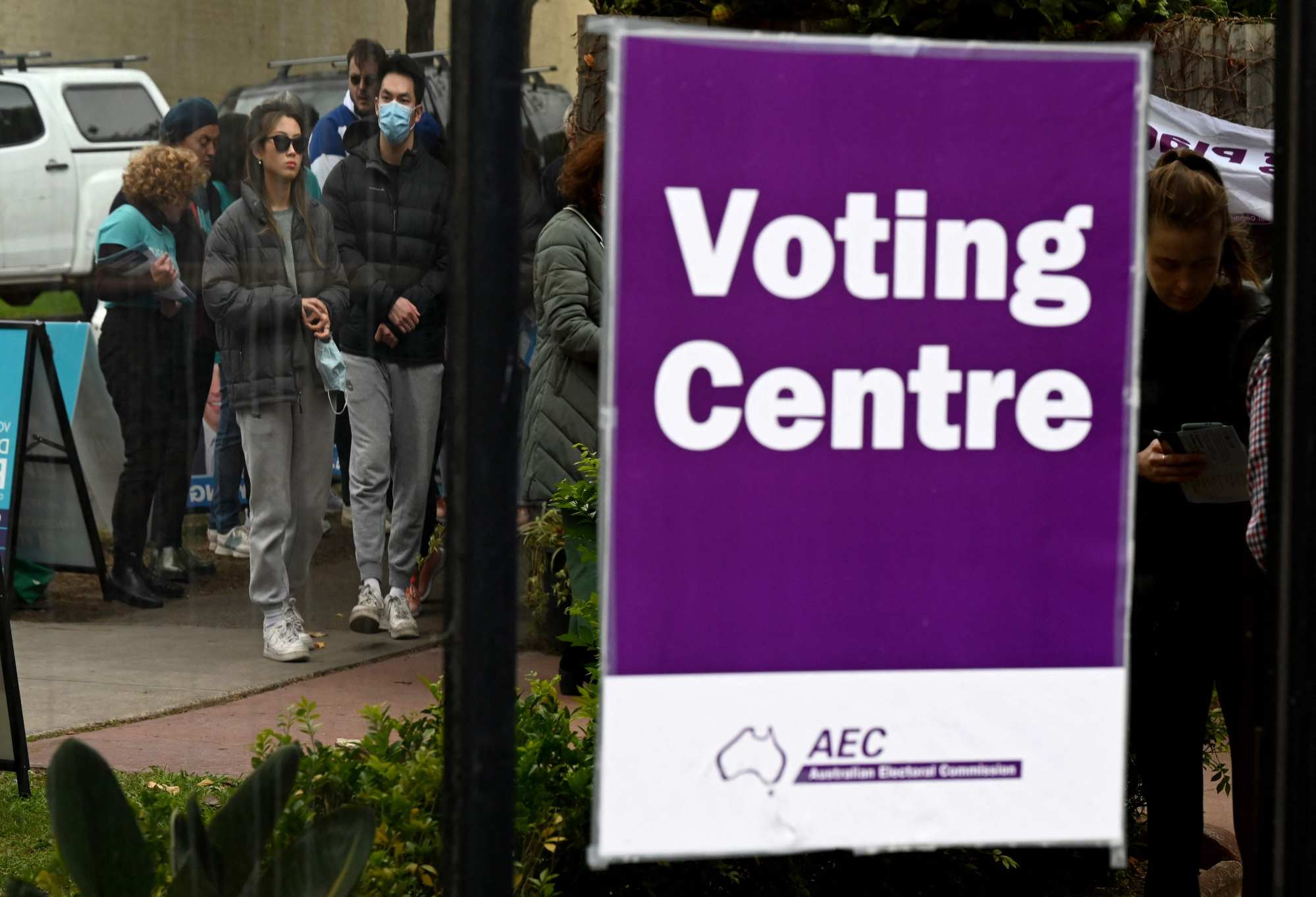 Meanwhile, satirists have gone to town with the saga. Satirical news outlet The Shovel joked on Twitter that Martin had "apologised" over the gaffe, but to another Asian-Australian politician, Labor's shadow minister Penny Wong. The Betoota Advocate said Martin was upset that Sitou, whom she mistook as American actress Lucy Liu, had turned to politics after her "work in Hollywood" dried up.
The hashtag #WrongAsian has been used elsewhere around the world. Last month, Asian-American comedian Ali Wong's family got caught up in a case of mixed-up identities after multiple media outlets used a photo of her co-star Randall Park in announcing her divorce to Justin Hakuta.
As the issue continues to simmer days away from election day, campaign ads saying "Vote for Fiona Martin, it's like voting for Morrison and Dutton" have started to emerge.
Local media have suggested with little evidence that the ads were planted by Chinese-Australians seeking to "punish" the coalition over its stance on China.
But across homes and social media forums, Chinese-Australians have sought the high road, sharing information and ballot forms on how to vote for Labor's Sitou and focusing on policies that concern the electorate such as affordable housing.