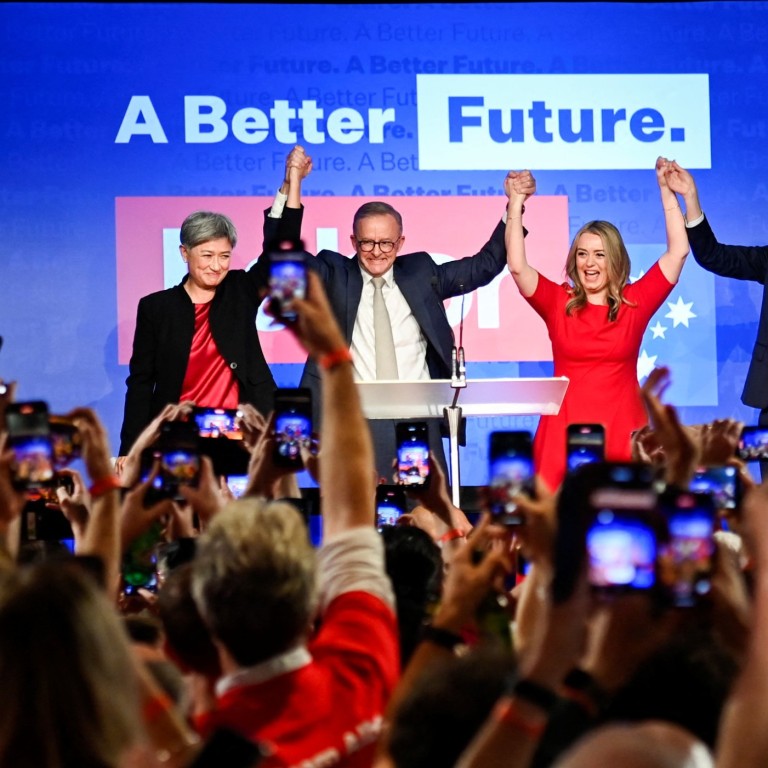 Australia election: Labor seizes power, PM-elect Anthony Albanese vows to unite country
With Scott Morrison conceding defeat, Labor Party leader Anthony Albanese said he hoped to unite Australians who 'have had enough of division'
The Australian Broadcasting Corporation said Labor won at least 72 seats in the 151-seat parliament, compared with 55 for Morrison's Liberal-National Coalition
Australia's Labor Party appeared set to take power for the first time since 2013 after the incumbent Liberal-National coalition led by Prime Minister Scott Morrison declared defeat in Saturday's closely watched federal election.
The Labor Party, led by career politician Anthony Albanese, is on track to beat the coalition although its ability to form a majority government is uncertain, according to broadcasters. The large number of postal votes that have yet to be tallied and a strong showing by independent candidates added to the uncertainty, analysts said.
The knife-edge election heavily featured China, with Morrison accused by detractors of using Beijing as a bogeyman during campaigning to secure support from his conservative base.
On Saturday night, commentators suggested that tactic might have backfired, with the sizeable Chinese-Australian community likely to have swayed towards Labor in several seats seen as traditional Liberal Party safe havens.
At 10pm Hong Kong time, national broadcaster ABC projected that Labor had secured 72 seats compared to the Liberal-National coalition's 55. Labor would need to win 76 seats to form a simple-majority government in the country's 151-seat parliament. The Greens and a group of so-called "teal independents" appeared set to take 11 seats.
Albanese said in brief comments to reporters that he hoped to unite the country.
"I think people have had enough of division. What they want is to come together as a nation, and I intend to lead that," he said.
In a televised speech, Morrison said he called Albanese to offer his congratulations on Labor's victory, and that he would step down as the Liberal Party's leader.
"Tonight, I have spoken to the Leader of the Opposition, and the incoming Prime Minister, Anthony Albanese, and I've congratulated him on his election victory this evening," Morrison said.
"On a night like tonight, it is proper to acknowledge the functioning of our democracy. I've always believed in Australians and their judgment, and I've always been prepared to accept their verdicts," Morrison said. "And tonight, they have delivered their verdict, and I congratulate Anthony Albanese, and the Labor Party, and I wish him and his government all the very best."
Around half of
Australia
's 17 million registered voters chose to go to the ballot box early or applied for postal voting. Postal votes are expected to take weeks to tally.
Labor supporters were celebrating late on Saturday across the country even before Morrison's concession, after early projections showed his coalition was unlikely to pull off a win.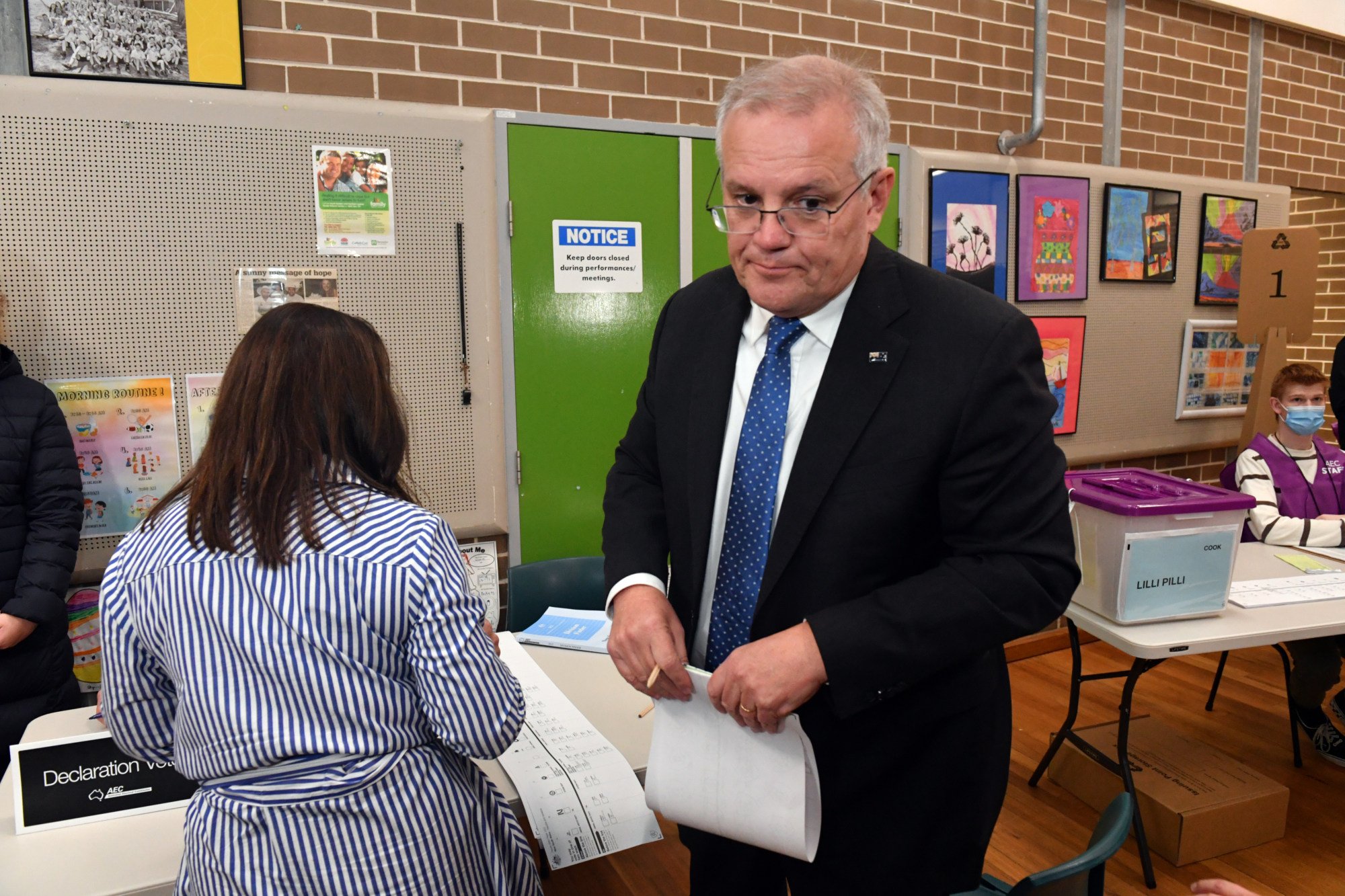 Morrison retained his seat but Treasurer Josh Frydenberg appeared headed for defeat, having garnered under 46 per cent of votes cast compared to 54 per cent for independent candidate Monique Ryan.
In marginal seats, Chinese-Australians were cheering the success of Labor candidates.
In the seat of Reid in Sydney, Labor candidate Sally Sitou was leading with 55.5 per cent of votes cast compared to 44.5 per cent to incumbent Fiona Martin from the Liberal Party.
Martin was
criticised last week
for being racially insensitive after she confused Sitou with another Asian-Australian. Activists said the episode put on display the everyday racism that minority groups put up with in the country.
In the seat of Chisholm in Melbourne – home to a large Asian-Australian community – Labor candidate Carina Garland was leading with 57.5 per cent of votes cast compared to 42.5 per cent for incumbent and Liberal Party member Gladys Liu.
Campaigning was intensely coloured by questions about the Morrison government's overly strident China policy and its likely knock-on effect on discrimination faced by Asian-Australians.
Bilateral relations
between the two nations are widely seen as being at the lowest point since formal ties were established in 1972.
The diplomatic freeze followed the Morrison government's decision in 2020 to unilaterally call for an independent international inquiry into the origins of
Covid-19
, a move China regarded was aimed at embarrassing it.
Additional reporting by Associated Press, Reuters