Along the narrow alleyways that make up what was once a bustling red light district outside of Seoul's Cheongnyangni Station, the ground is now covered in rubble and broken glass from the ongoing demolition of dozens of brothels that sit broken down and abandoned.
While a cluster of three brothels remains open for business, illuminated by dull pink light bulbs, on the sidewalk right in front of them is a wooden signboard with the spray-painted message: "Prostitution is illegal and carries fines of 3 million won [HK$21,000] and one year imprisonment."
Also spray-painted on one of the open brothels is the message: "Let's tear this place down."
The contrasts capture Seoul's complicated stance towards its red light districts, and the murky legal context they operate in.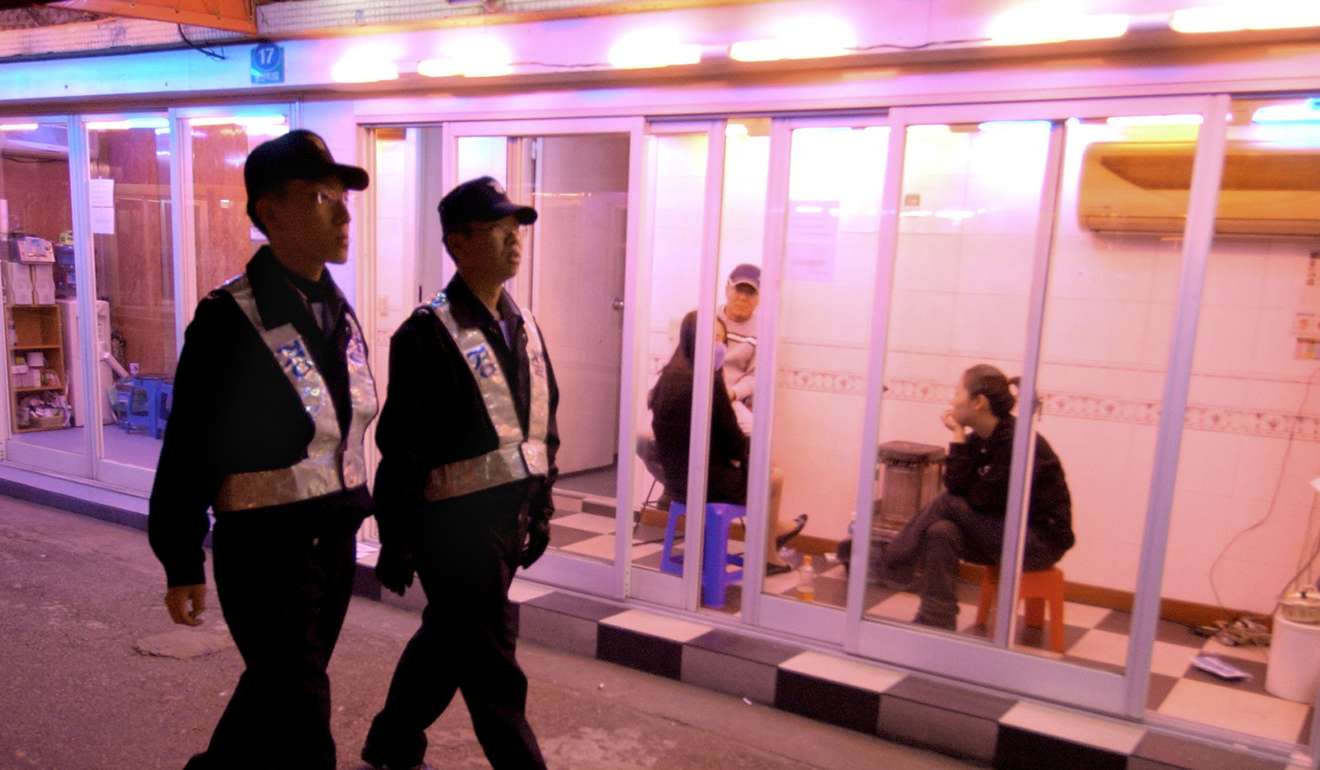 Though prostitution is illegal in South Korea, such neighbourhoods have long been more or less tolerated, despite the occasional police crackdown. Now it seems their time has all but run out.
The most infamous of the city's large red light districts, and the last standing among them, is the one by Cheongnyangni Station, in the northeast of the city. In its heyday in the 1970s and 1980s, it featured hundreds of brothels and bars in a labyrinth of narrow alleyways adjacent to the station (and just a stone's throw from the local police station).
That red light district is now being bulldozed to make way for a 65-storey residential and commercial building, which is scheduled to be completed in 2020, as part of a years-long plan to redevelop the area.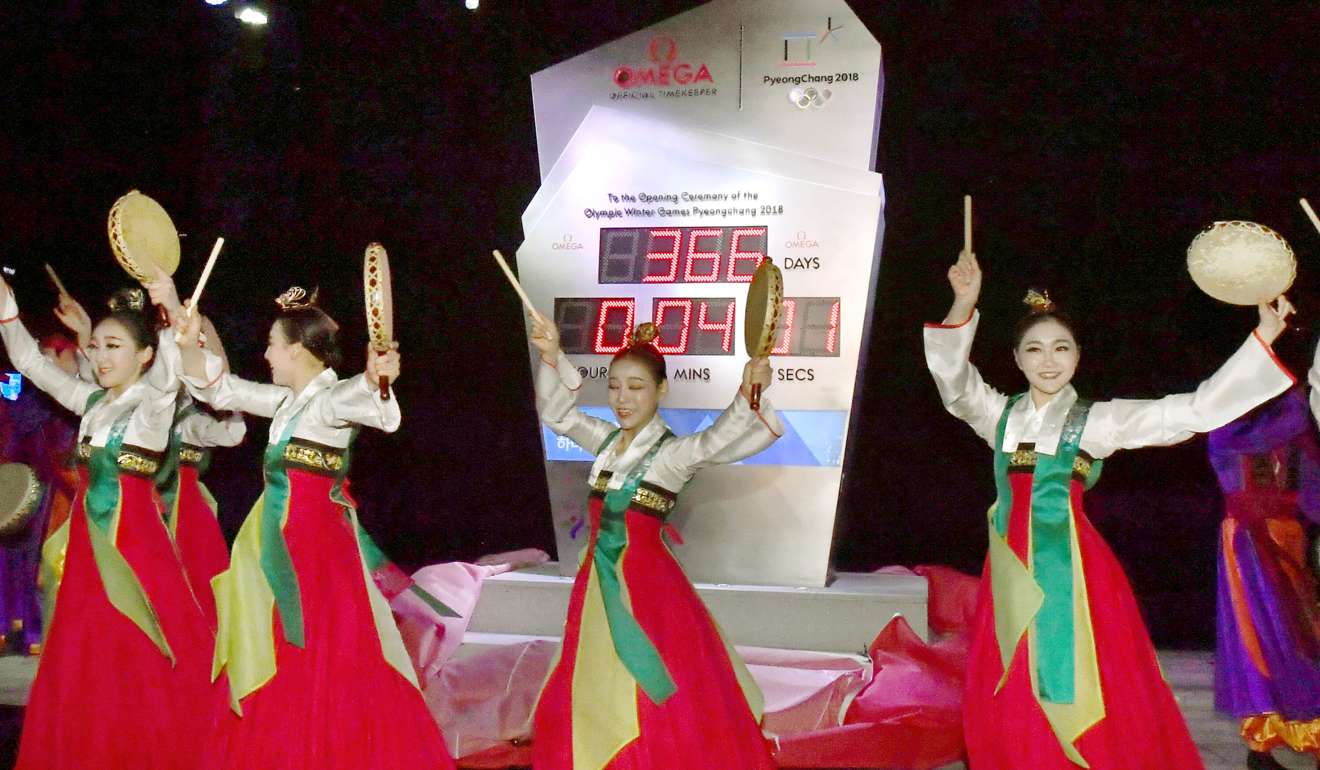 The reinvention of Cheongnyangni is part of a long-term trend in which visible signs of vice are being scrubbed from the capitals streets ahead of the 2018 Winter Olympics in Pyeongchang, a mountainous area a few hours northeast of Seoul. Across the capital, shoddy low-rise commercial and residential structures are being replaced with modern apartments and shopping complexes.
South Korea is a place that likes to put its most presentable foot forward.
The first time it hosted the Olympics, in 1988, it emerged that some of the capital's homeless people had been rounded up and detained in inhumane conditions while the Games were taking place.
Nearly three decades later, South Korea is a far wealthier country, and a functioning democracy with a much improved human rights record, so nothing so unseemly is likely to take place this time around.
Nevertheless, with less than a year to go before the hordes of athletes, media and dignitaries arrive, several projects to clean up the capital are underway.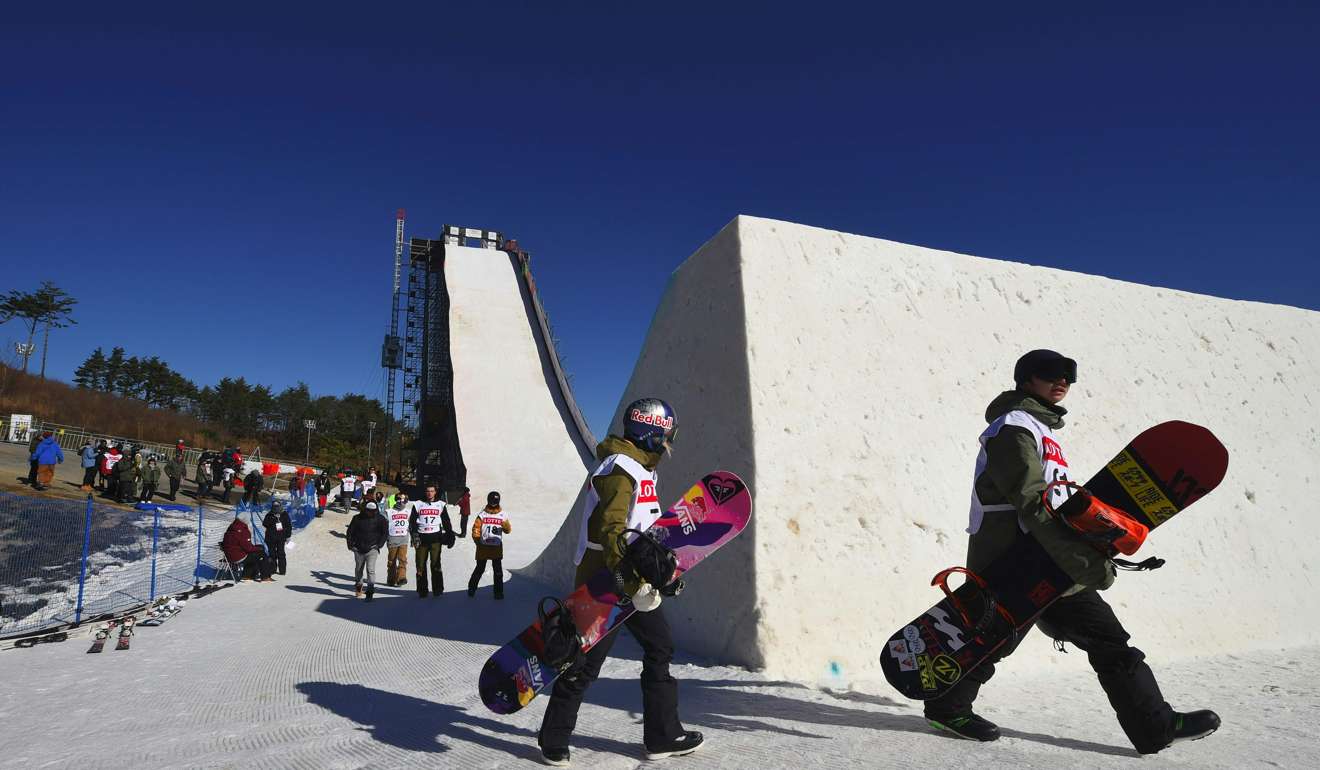 The Seoul city government this month chose to finally return rubbish bins to public places, seeking to remedy a long-standing annoyance for many in the city who had a tough time finding somewhere to dispose of used cups or wrappers. In the mid-1990s, the city had got rid of most public bins, on the grounds that people were using them to dispose of household waste.
Near the city's main train station, an old elevated road is being turned into an eco-friendly walkway that, once completed this year, will be a tree-lined pathway connecting nearby buildings. The road was at the end of its lifespan, and the city chose to turn it into a walkway rather than tear it down.
The city government has also recently trumpeted its success in reducing its number of homeless from 4,867 in 2010 to 3,436 last year. The city attributed the decline to government programmes that provided housing loans to homeless people, helped them apply for benefits and matched them with public sector jobs such as cleaning railway stations.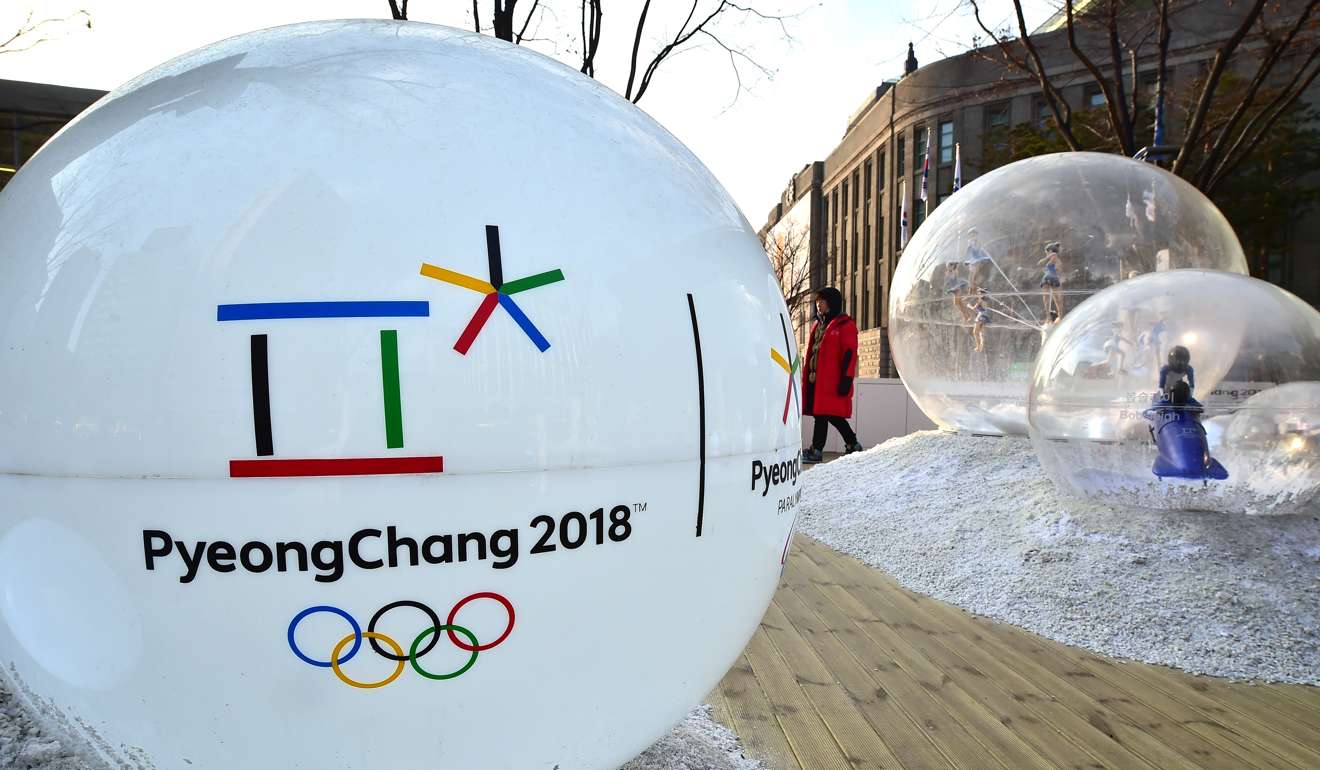 A member of the city's media relations team claimed the projects were not part of an overarching initiative to clean up before the Olympics, though it's hard to believe such efforts are entirely coincidental to the looming public relations coup that is hosting the modern Games.
Most of these efforts are going ahead smoothly, however, local media have described the case of Cheongnyangni as the "last of the red light district wars" regarding the possibility of conflict between developers and brothel owners who don't want to vacate. News1, a South Korean wire service, reported that of 165 commercial sex establishments in the area, 148 had agreed to vacate, and eight were holding out.
On a recent day in early spring, the streets in Cheongnyangni were mostly empty, save for a few shoppers passing through and a group of three stylishly dressed young men using iPhones to take photos of the wreckage.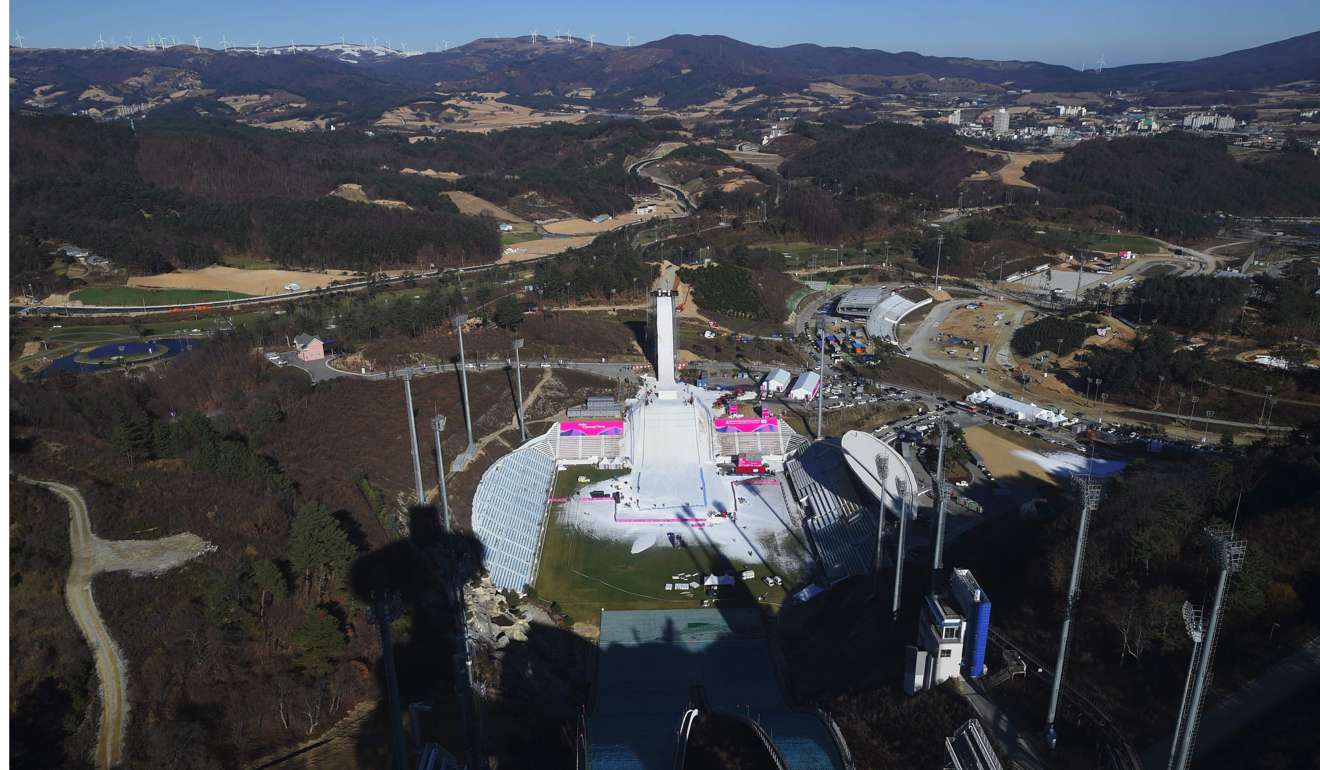 Jon Dunbar, a blogger and long-time chronicler of Seoul's urban fabric, said the demolition was less about ridding the city of vice, and more about a business opportunity for real estate developers.
"The area around Cheongnyangni is good real estate, considering its location, so people are naturally going to look to develop it. The business of prostitution is moving online anyway," Dunbar said.
Indeed, much of the momentum in pushing out the brothels has come from nearby residents who fear the sex trade drives down the value of their property. Some of those who work in the industry have dug in their heels and refused to leave, saying they have no other way to earn a living, and that if they are to be moved, the government should provide them with a payout.
If the fate of other former red light districts in the capital are anything to go by, Cheongnyangni may be able to hold out a while but its date with the wrecking ball appears as inevitable as the coming of the Winter Olympics. In this neighbourhood, the writing – albeit spray-painted – is already on the wall. ■