Malaysia
Get more with myNEWS
A personalised news feed of stories that matter to you
Learn more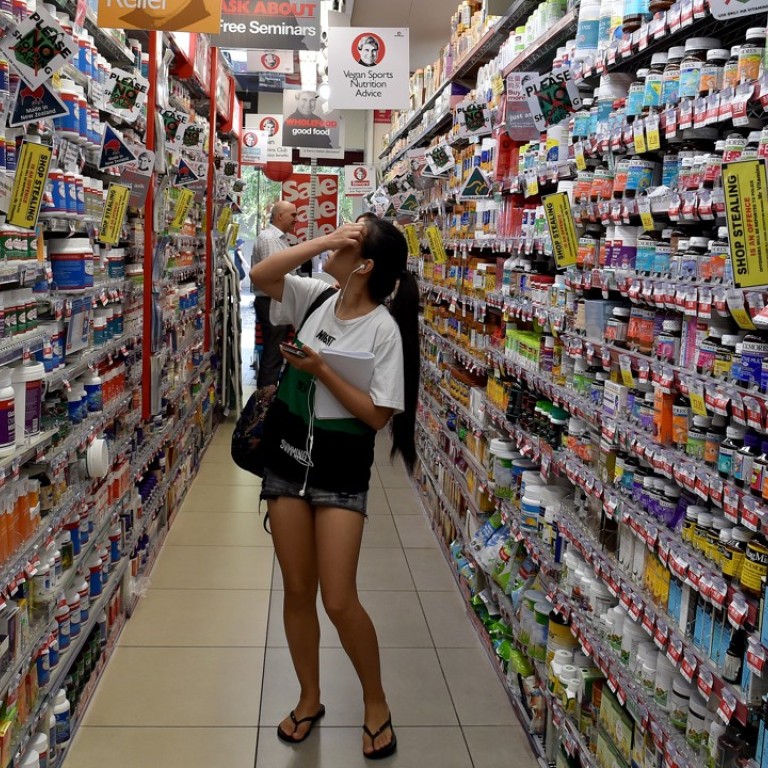 Why Singaporean mothers buy baby milk formula in Malaysia
The average price for a tin in Singapore has shot up 120 per cent in the last decade, forcing families to take drastic measures to save money
ONCE A MONTH, Singaporean Siti Norindah crosses the border into southern Malaysia with only one item on her shopping list:
baby milk formula
.
She grabs eight to 10 tins at a time for her three children, aged between one and four, grateful that the currency exchange rate is heavily in her favour.
With the Singapore dollar at a record high against the Malaysian ringgit at S$1 to 3.08 ringgit (HK$5.52), the savings for the administrative executive are substantial. A tin that would set her back S$86 at home costs only half the price in Malaysia.
"I used to buy formula milk in Singapore for my first two children," the 34-year-old told This Week in Asia. "But by the time my third kid came along, prices had increased by so much. It became a real burden to pay that kind of money. I had to think of alternatives, so why not Malaysia?"
High prices for formula milk in Singapore have forced many young parents like her to find creative ways to manage household budgets – even if that means travelling internationally for baby's next feed.
WATCH: Hong Kong scrambles for milk formula
But unlike the safety concerns which drive mainland Chinese south to Hong Kong in search of milk formula – an unquenchable demand which led to the territory imposing a
two-can limit
on visitors – Singaporeans travel north to find respite from the escalating costs at home.
Even for a city state known for its high cost of living, the rate of increase in the price of milk powder has been eye popping.The average price of a tin has shot up 120 per cent in the past decade, making it among the most expensive in the world, outstripping even Hong Kong.
A 900g tin of Similac Stage 1 formula milk costs about HK$298 in Hong Kong, but will set parents back about HK$330 in Singapore.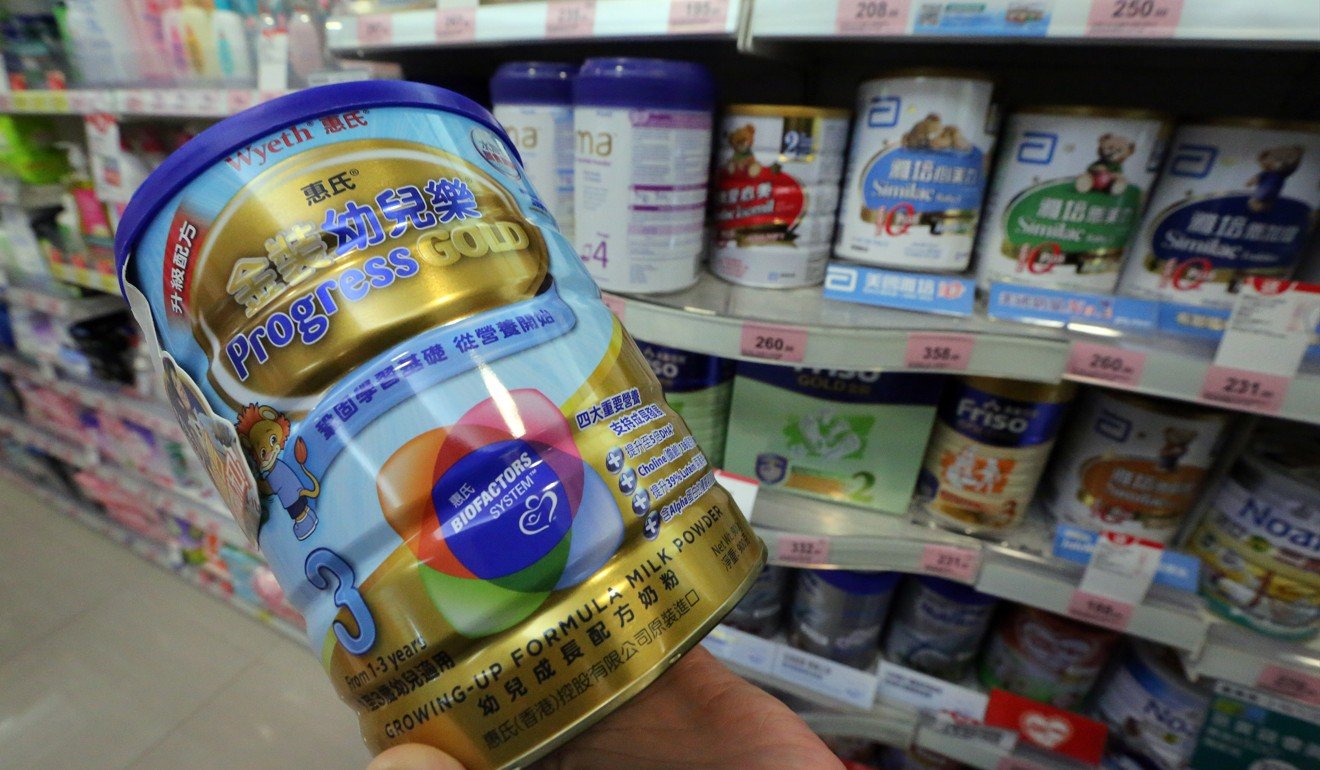 The steep increases in Singapore have prompted action from the authorities after years of inactivity.
While the government dismisses surveys that have consistently ranked Singapore as the most expensive place in the world for expatriates and business travellers, arguing that the indexes are inapplicable to locals, it is hard to say the same about milk formula.
The price spike "is way too drastic for a staple food for a city state like Singapore, which is trying to promote its population", said Lan Luh Luh, associate professor of law at the National University of Singapore's Business School and Faculty of Law.
On Wednesday, the country's competition watchdog issued an 87-page report after a year-long inquiry. It slammed formula milk companies for their aggressive marketing, including inducements to hospitals to promote their products, and fanciful labelling with unsubstantiated claims that consumption makes children smarter.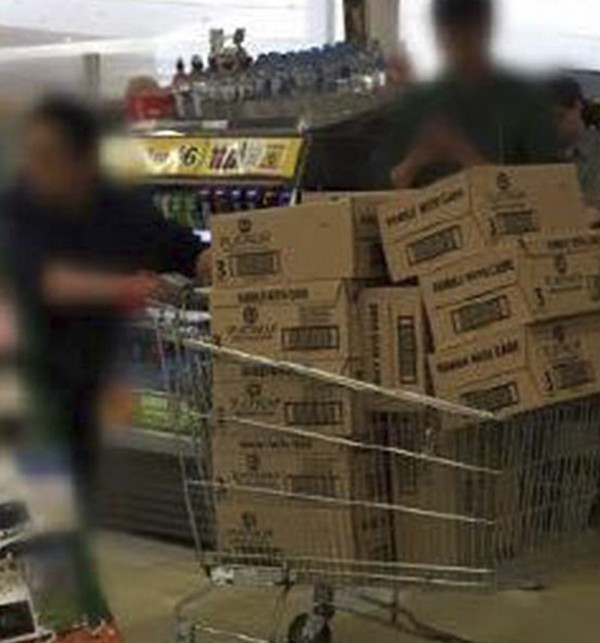 The companies, such as Abbott, Nestle and Danone, were found to have given money to private hospitals and sponsored their activities, including corporate dinner and dance events and shuttle buses.
These marketing costs rose 42.4 per cent between 2010 and 2014, an increase which has been passed on to consumers.
Another key factor in the price spike is the fears of Singaporean parents on the safety of formula milk. It is no coincidence that the climb started after the 2008 infant milk scandal in China.
The incident saw producers mixing melamine, a chemical to make plastic, into milk to artificially boost its protein content. It led to six reported deaths and to kidney problems in about 300,000 children.
Sun Xueling, a member of the Singaporean parliament and a mother of two young children, called the watchdog's findings "alarming". "It shows the steps taken by formula milk manufacturers to entrench the perception of a premiumisation of their brand so as to charge higher prices," she said.
The authorities have accepted the findings of the report and pledged action. Import barriers will be lowered to increase the range of products and there will be enhanced restrictions on labelling and advertising of formula milk.
Sun was optimistic that the revisions would work. "More competition in the market through introducing more sources of supply will provide more choice for consumers. This will hopefully rationalise prices in the longer run," she said.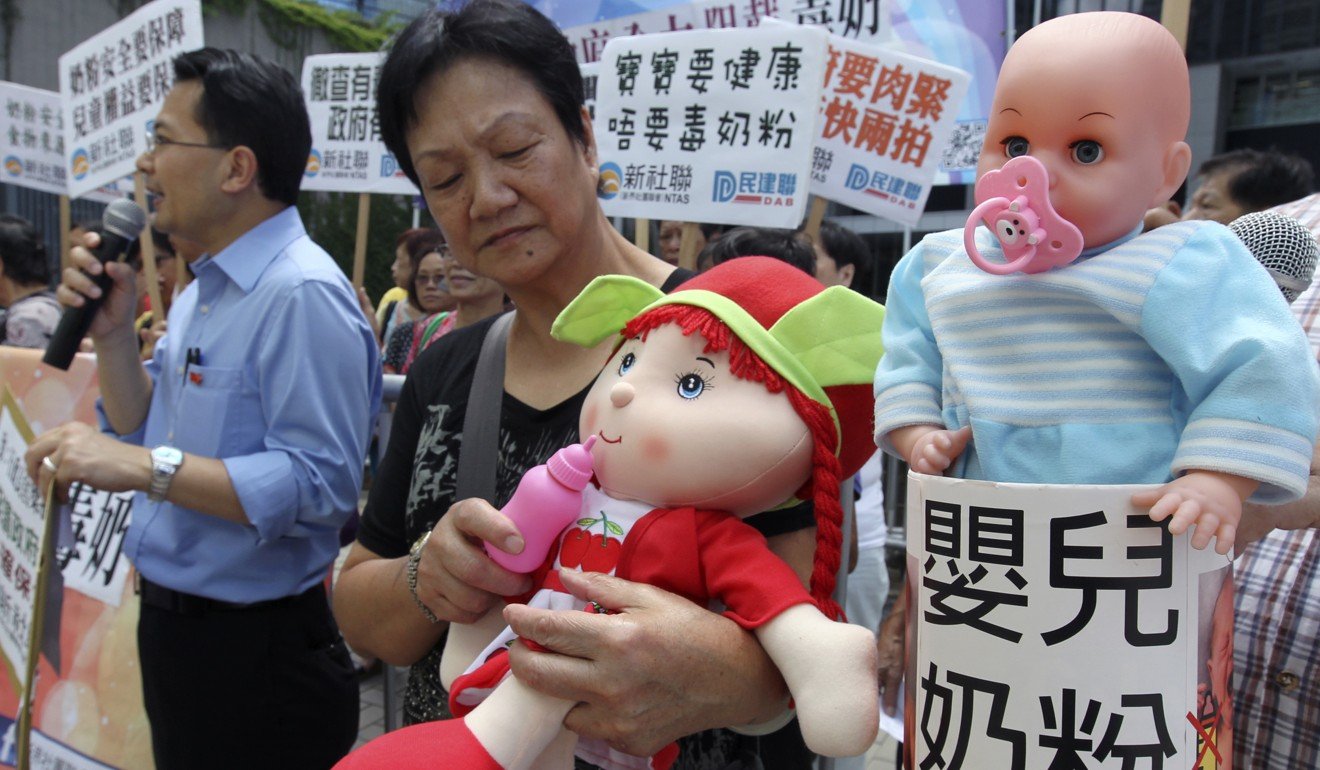 But Professor Lan was less sanguine. "It has been found that parents are unlikely to switch brand once the baby has been introduced to a certain brand promoted by the hospital at the child's birth – that is why the companies have been tying up with private hospitals," she said. "So just introducing new brands or ranges of products is unlikely to break this vicious circle."
"We have not stopped the number of people smoking from increasing over all these years even with plain packaging for tobacco products," Lan said, referring to restrictions in Australia and Europe.
Singaporean parents will hope that the new measures could at least temper the price increases. Otherwise, it will mean more trips across the causeway to buy milk powder. ■