Ko Wan-soon's most vivid childhood memory is of her village in flames. It was 1949, she was nine years old, and soldiers barged through her front door and dragged her out of her home along with her mother and younger brother.
Once outside, she saw the neighbouring thatched-roof houses ablaze and heard the crackle of gunfire.
Her brother wailed in fright until a soldier hit him over the head with a club to silence him. In the chaos, she managed to flee, staying low to the ground to avoid
being spotted, crawling on her hands and knees to the mountains on the village's outskirts.
"I noticed that my hands were sticky from touching the soil," she recalls. "Then I realised they were covered in blood."
After Ko fled her village, she spent 40 days in a cave "living like a pig", as she puts it, without bathing and only eating coarse grains she and other hiding villagers could find on the ground.
Ko's peaceful rural life was never the same after that, and for the next several years her home – South Korea's Jeju Island – remained engulfed in a protracted ideological conflict that remains for some a source of anguish to this day.
In the late 1940s and early 1950s, South Korean army troops cracked down violently on what they saw as a dangerous communist insurgency on Jeju, causing anywhere from 15,000 to 30,000 deaths.
For years, Ko never spoke of her experiences, both out of a reluctance to confront her painful memories and because speaking out about her island's tumultuous history could get one branded as a communist or a troublemaker.
I noticed that my hands were sticky from touching the soil … Then I realised they were covered in blood
Today, her live testimony is part of "Jeju Dark Tours" – organised excursions across the grim sites that dot the island's landscape like pockmarks. Over the tour's itinerary, Jeju's history as a theatre for the bloody ideological battle that has run throughout modern Korean history, climaxing with the 1950-53 Korean war, unfurls in tear-jerking detail.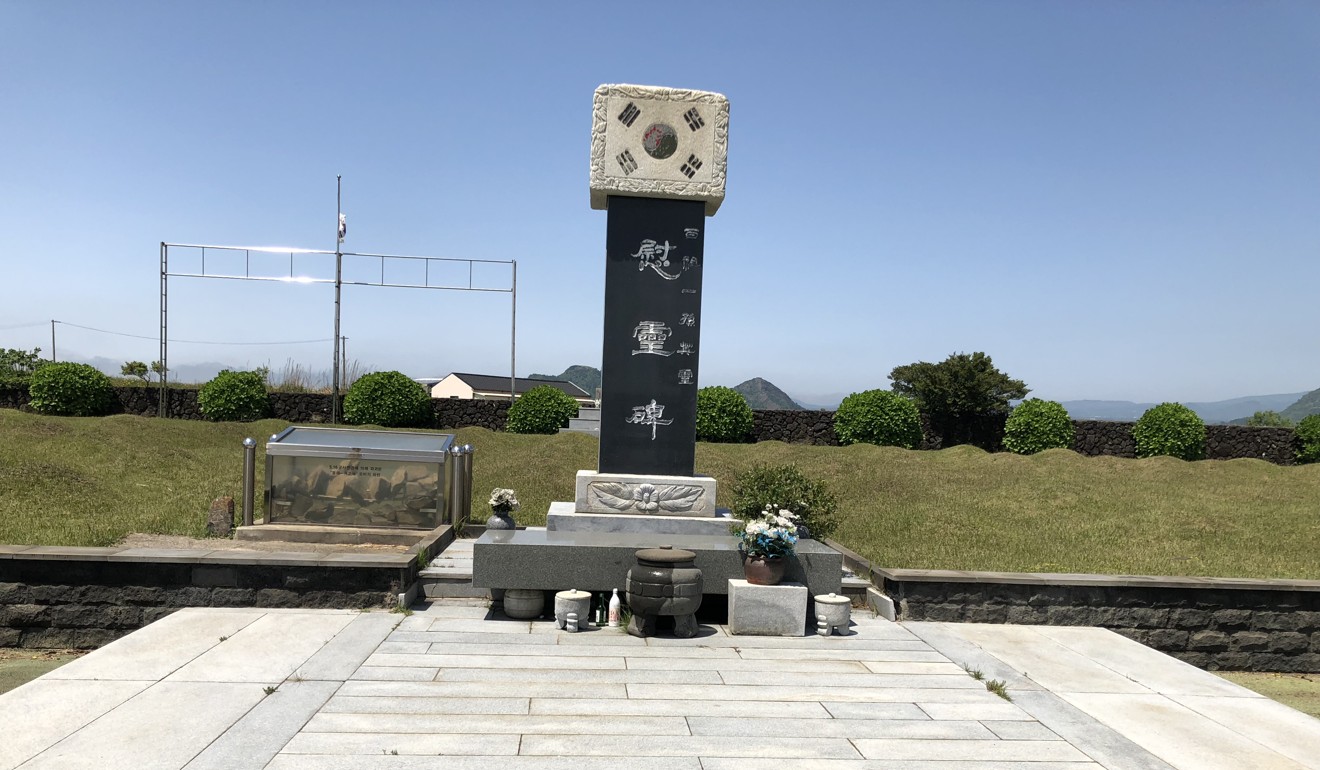 The tours are aimed at both South Koreans and visitors from abroad, in an effort to shed light on history that is not well known.
Baek Gayoon, the main tour guide, hopes the tours can be part of a national reckoning – a way to come to terms with a painful history in which people lost their lives in incidents that were never thoroughly investigated and are remembered by some as necessary protection
of the country's political order, but as indiscriminate massacres by others. The political backdrop of the time was discord in Korea over the future of the country, with nationalists resisting planned elections in 1948 out of the belief that instead of operating as a separate state, South Korea should work towards unifying with North Korea.
Jeju, an island off the southern coast with a regional dialect and a spirit of autonomy, was a hotbed of anti-government sentiment.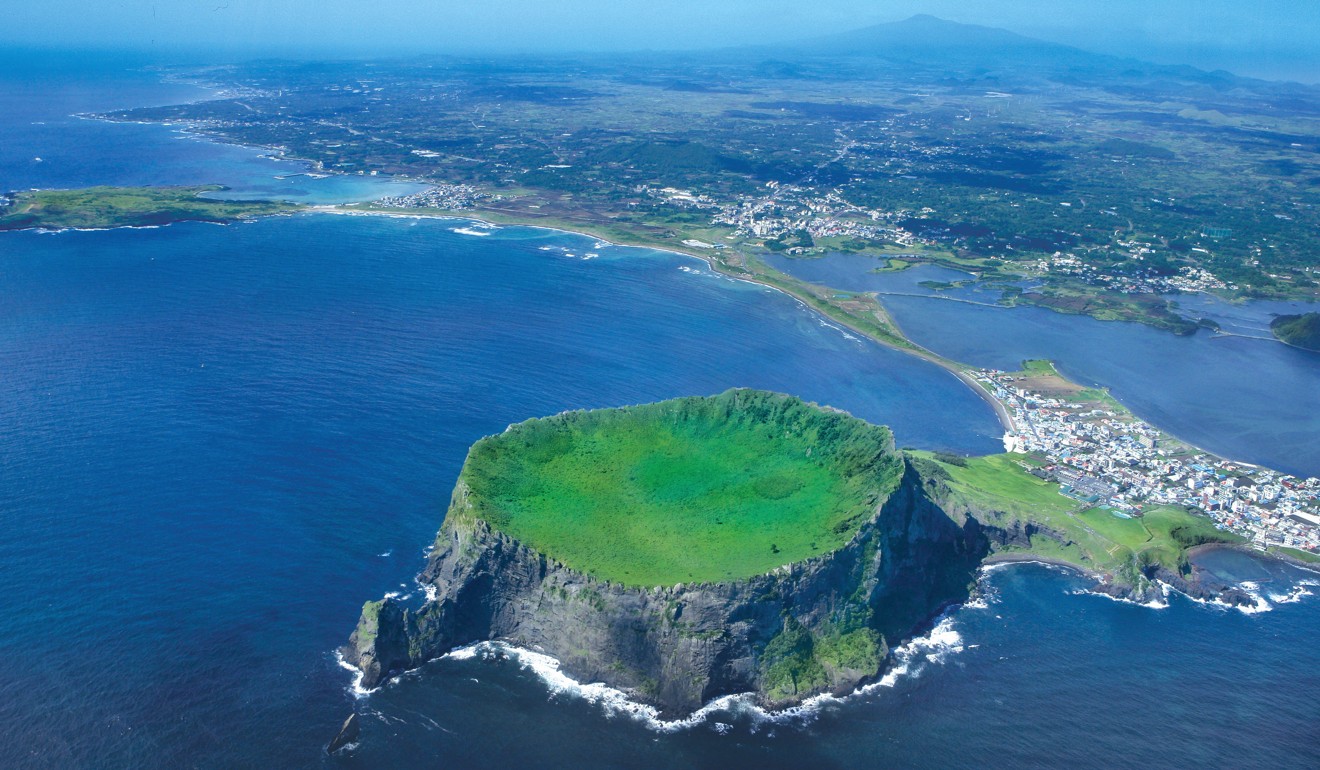 The spark that lit the flame came on April 3, 1948, when hundreds of rebels attacked police and paramilitary installations across the island. The uprising spurred a violent crackdown by the government, and a years-long, island-wide witch hunt for anyone suspected of communist leanings or ties.
Baek argues that this history is still relevant in Asia today. "I see articles about the Rohingya in Myanmar and am reminded that this kind of violence is still going on today," she says. "It's important to remember what can happen."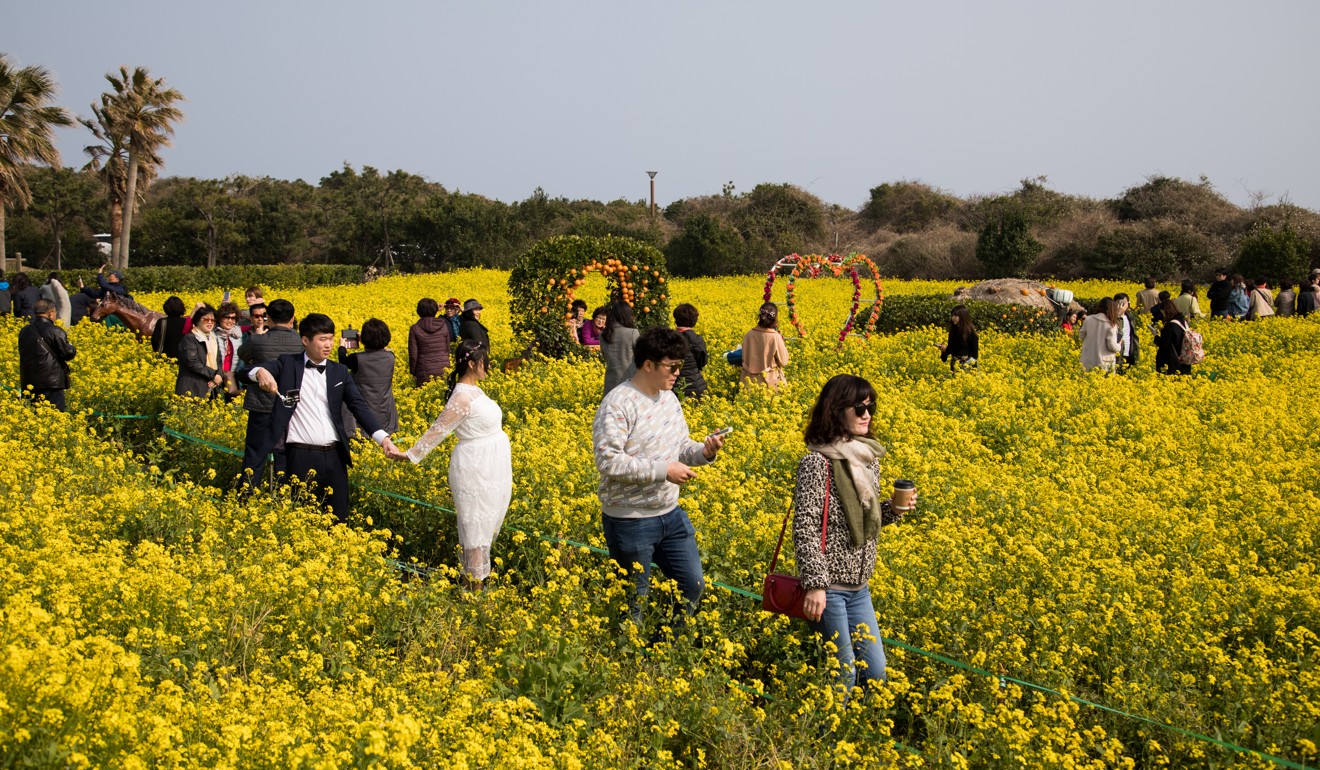 With a population of around 600,000, Jeju offers a bucolic respite from the greyness and congestion of South Korean cities and has long been a popular honeymoon and holiday destination. Sitting at the island's centre is Mount Halla, a national park with a broad network of hiking trails. Jeju's coasts are lined with seaside resorts and seafood restaurants.
The island is a short flight from the major cities of China's eastern coast, and in 2008, the South Korean government began offering visa-free travel to Jeju for Chinese nationals, hoping to attract deep-pocketed tourists from the country's growing middle class.
In subsequent years, Chinese visitors pumped millions into Jeju's economy, spurring the construction of clusters of restaurants, hotels and duty-free shops. Chinese investors also bought large parcels of land on Jeju, leading some in the South Korean media to wonder if the island was destined to effectively become a province of the much larger country next door.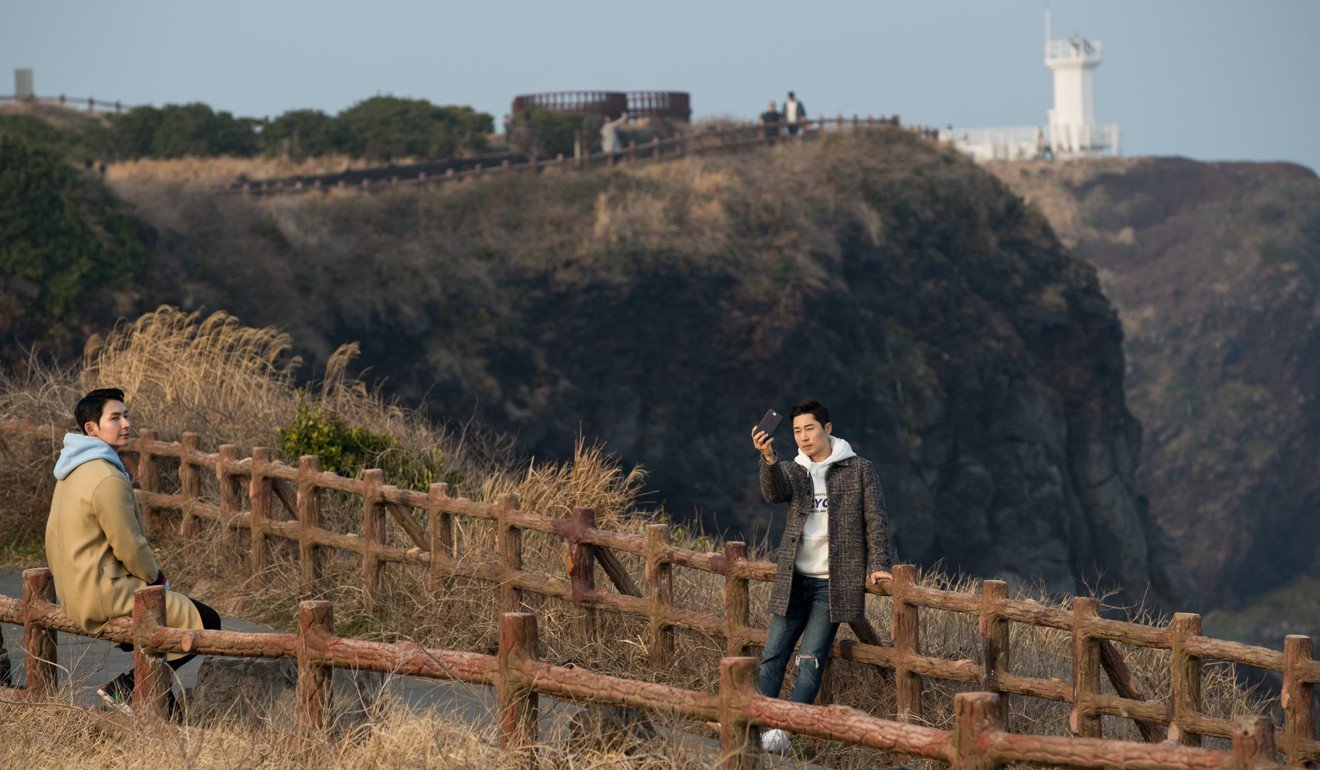 Those heady times came to a halt in 2016 when the South Korean government announced plans to deploy the US-built missile defence shield known as Terminal High Altitude Air Defence, or THAAD. Beijing objected to the plan on the basis that the system's radar could be used to gather intelligence on China. Unofficially, China also appeared displeased with the decision because it signalled South Korea siding with the United States in the two powers' competition for military influence in East Asia.
Group package trips of Chinese nationals to Jeju then stopped, dealing a heavy blow to the local tourism industry that had come to rely on their patronage. Shops and restaurants that had been doing brisk business, and commercial streets that were typically crowded with Chinese tourists, were suddenly quiet.
The Dark Tours are therefore a departure from the conventional tourism on Jeju. They were initiated by a broad coalition of civic groups, not with the goal of turning a profit, but as a public service.
While they are not a moneymaker, Baek says the Dark Tours regularly fill up, and that South Koreans and foreigners have seized the chance to see Jeju's history up close. There are also budding signs that the bilateral freeze with China is easing. Last autumn the two sides agreed to mend ties, and South Korea's national statistics body recently released figures showing that sales at Jeju's duty-free shops had shot up 58 per cent in this year's second quarter from the previous year, attributing the rise to increased numbers of visitors from China.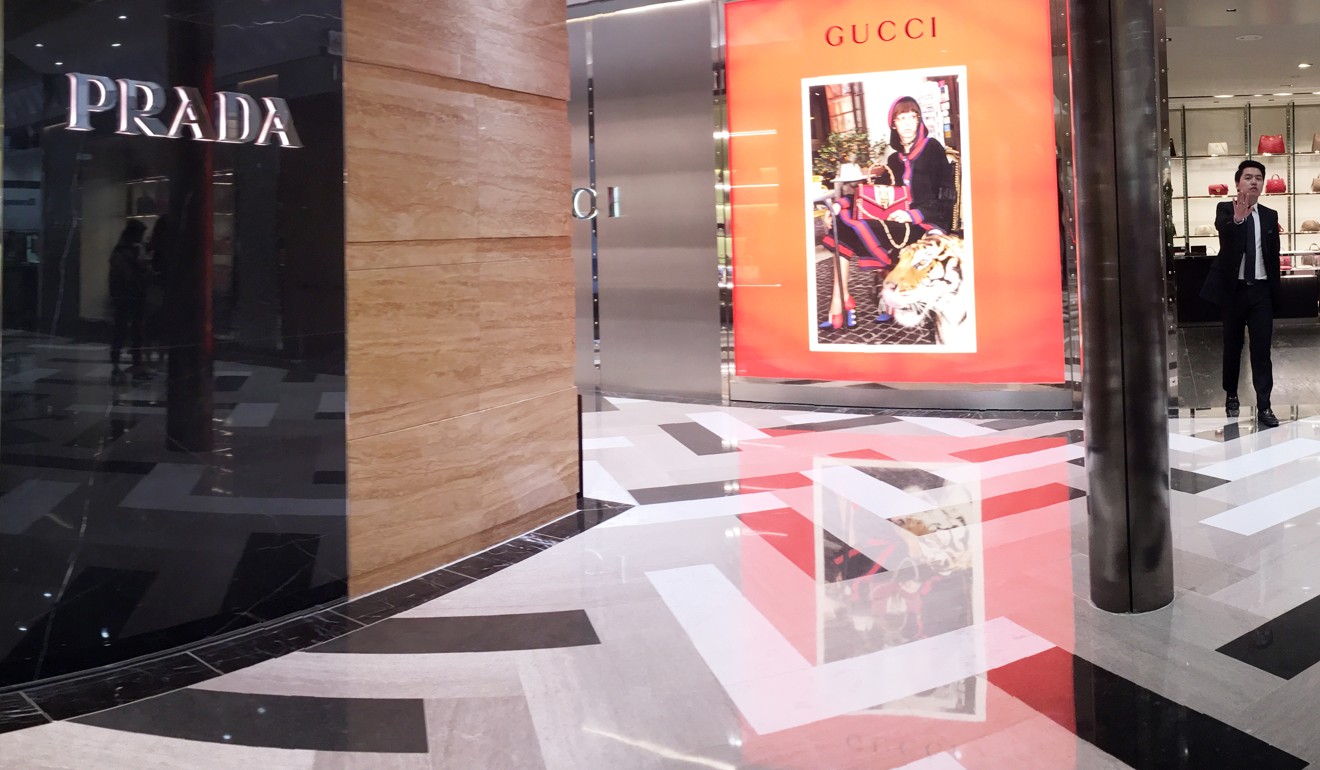 The agency also reported that over the same period, arrivals of foreign nationals at Jeju International Airport were 140 per cent higher year-on-year, while still below levels recorded during the peak of Chinese tourism to Jeju.
Baek says she would like to expand Jeju Dark Tours to include packages designed for Chinese visitors, but as of yet, her organisation has no Chinese-speaking staff and the tours are only offered in Korean and English.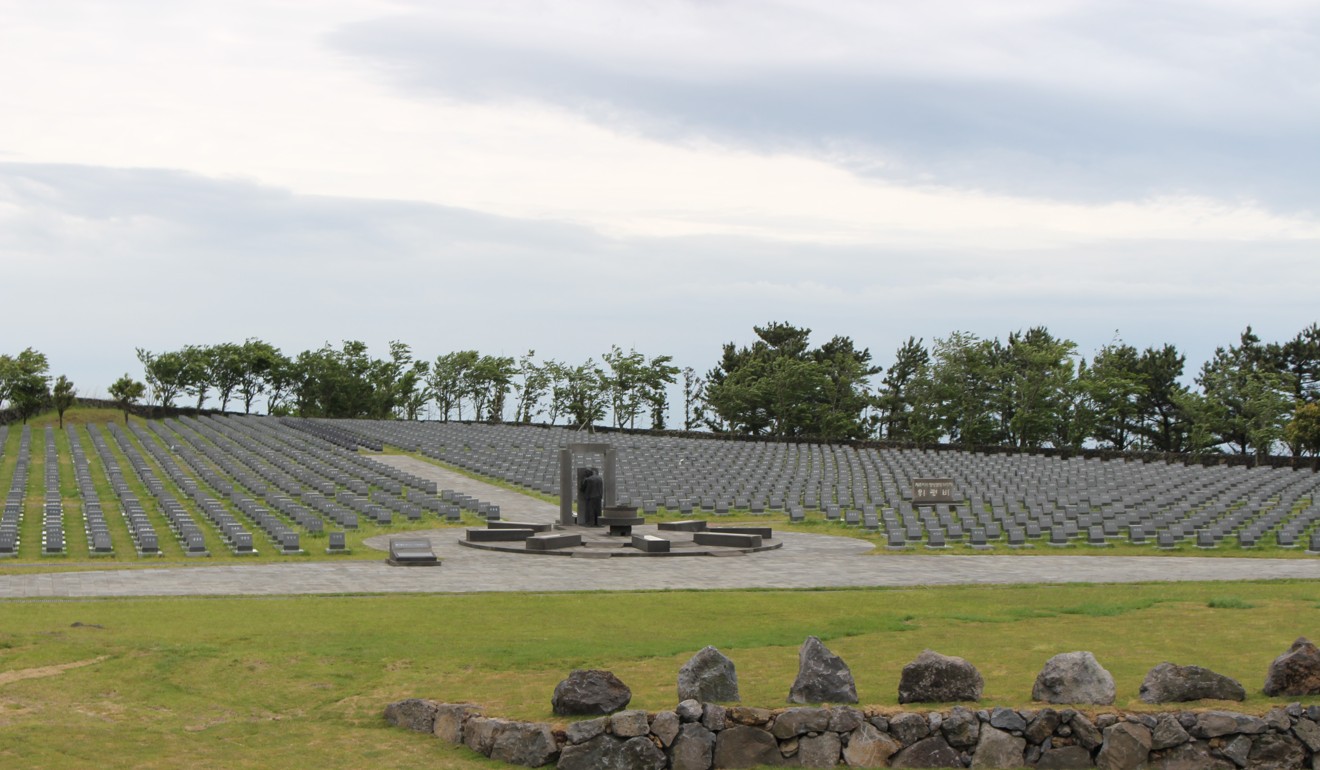 The two-day tours start on a sombre note, with a moment of silence at Jeju 4.3 Peace Park, a sprawling site dedicated to the islanders who perished. The park's indoor memorial smells of smouldering incense. Adorning the walls are hundreds of plaques inscribed with the names of the deceased.
Experts have argued that the details of the tragedies are still largely unknown and the lack of a clear historical record has impeded reconciliation, on Jeju and in South Korea as a whole.
The prolonged collective silence surrounding the violence in Jeju created a painful gulf between communities and individuals
"The prolonged collective silence surrounding the violence in Jeju created a painful gulf between communities and individuals. The Jeju massacre reminds us of the dangers of militarism, state-led political violence, and historical silence," says Su-Kyoung Hwang, senior lecturer in the Korean Studies Department at the University of Sydney.
After the Peace Park, the next stop is a cave where villagers sought refuge from soldiers after their homes were burned down. Also on the itinerary is a crater, at the edge of which 150 suspected communists are said to have been shot in 1950 and a mass grave where more than 132 unidentified corpses were buried en masse.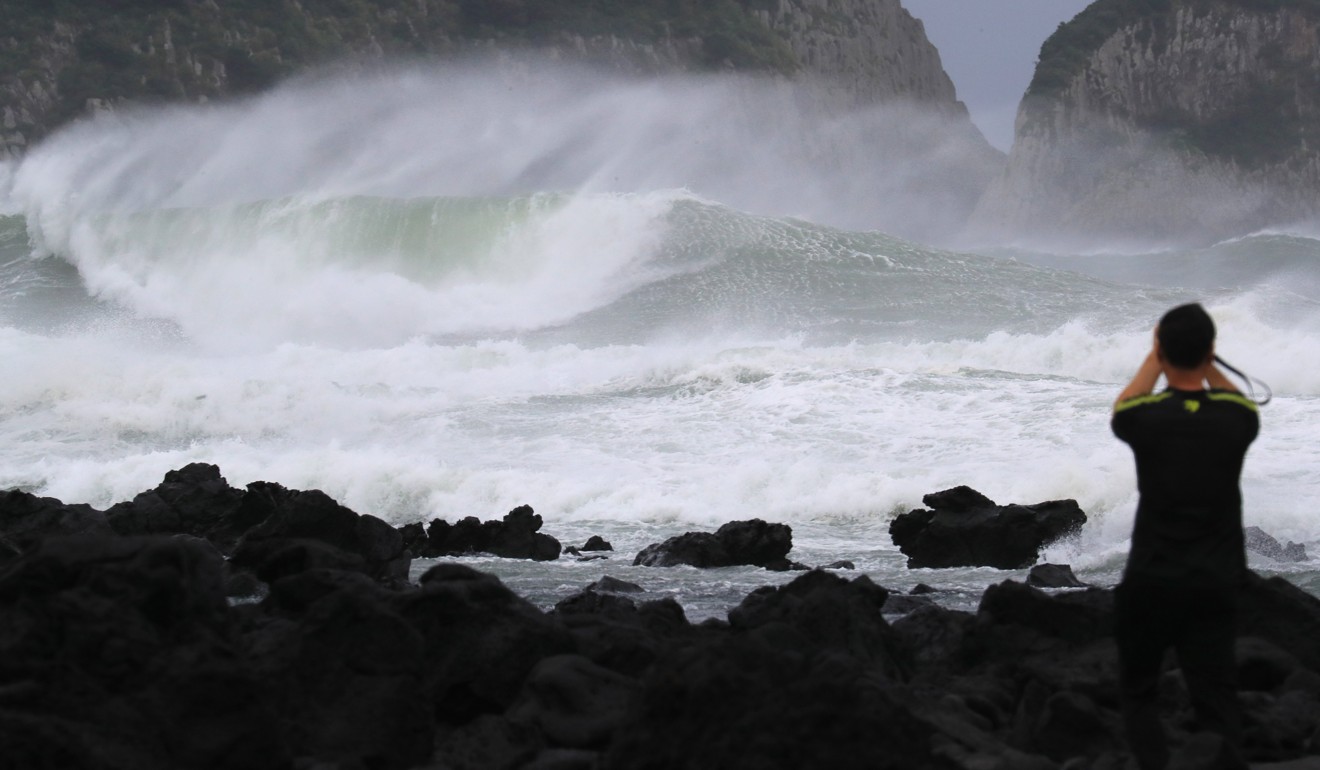 The last stop is the humble home of the late Jin A-young, a woman who in 1949 sustained a gunshot wound from a soldier's weapon that resulted in the loss of most of her jawbone. Until her death in 2004, she never went out in public without a cloth tied around her chin to hide her disfigurement. Her injury also impeded her speech and made it difficult for her to socialise or form relationships.
For the rest of her life, Jin is said to have eaten all of her meals alone, unable to overcome the shame of having to remove her cloth in front of anyone. Her home is a single-storey, two-room dwelling that serves as a testament to the lasting isolation some Jeju residents suffered in the years following the violence.
This year, Moon Jae-in became the first South Korean president in more than a decade to attend the annual memorial event on Jeju. In a speech on that day, Moon said, "I make a pledge to move forward unwaveringly toward the complete resolution of the April 3 Incident. The ascertainment of the truth of the Jeju April 3 Incident and the restoration of the honour of the victims will no longer be suspended or deferred."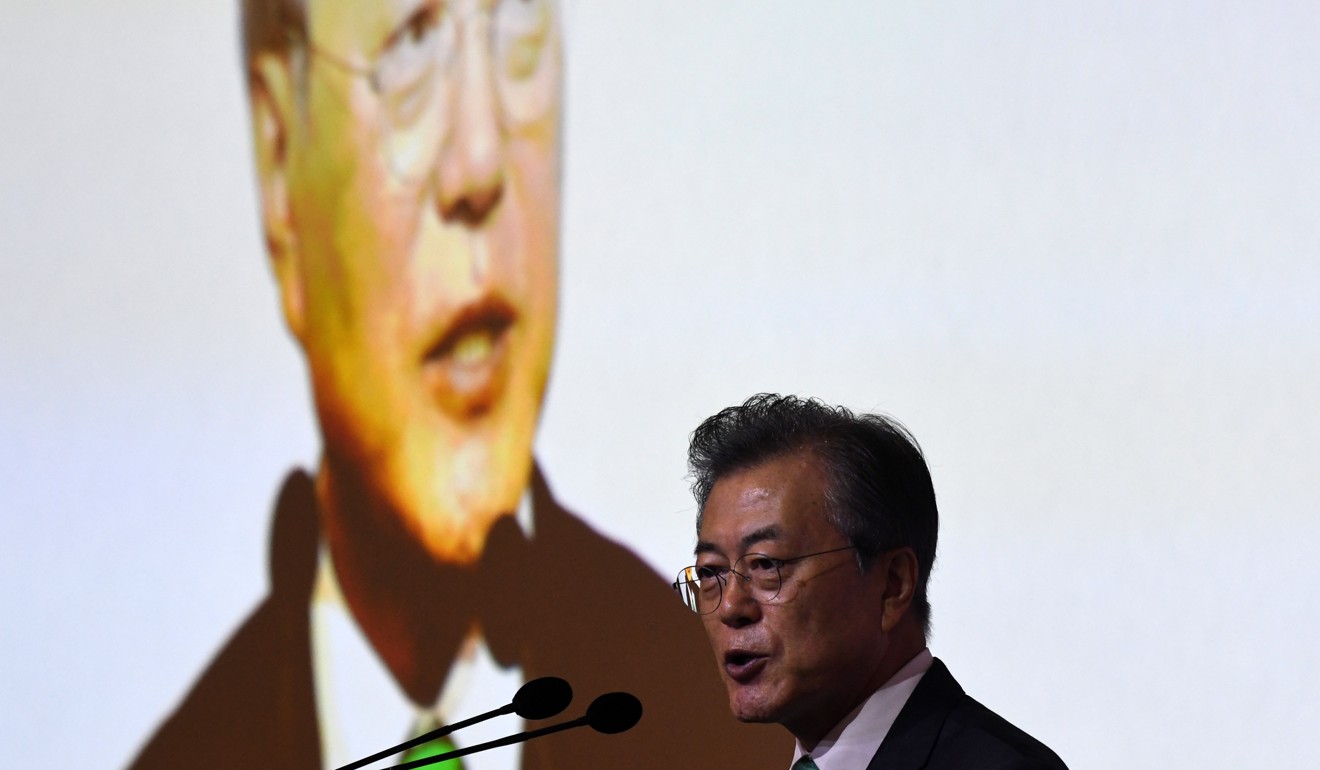 Moon has said his administration would accept new applications for victim status in an effort to put together a more authoritative historical record of the period.
"Individuals suffering physical, psychological and financial harms still await some form of reparations. For many families, the unresolved trauma persists over generations," says Eric Yamamoto, a professor at the University of Hawaii who has written on the legacy of the tragedies in Jeju.
Ko, for her part, is not waiting for any reparations and has embraced the tours as a chance to speak openly. She says the stigma of her village origins plagued her throughout her childhood, making it impossible for her to attend local school, and into adulthood, when she couldn't find employment on Jeju. She therefore spent 36 years working menial jobs on the mainland, never sharing the truth about her past. It wasn't until about four years ago that she told anyone her story.
Today, Ko is animated as she holds forth in front of a group of several dozen foreigners, speaking through an interpreter. As she speaks, her tone verges from lighthearted and hopeful to solemn. More than once she has to pause to keep from sobbing.
To this day, Ko avoids the part of the island where the massacre of her village took place. She says that on some days when she walks around, the colour of the soil reminds her of the blood-soaked ground she crawled across that tumultuous night almost seven decades ago.
She often gives public speeches at churches and senior-citizen associations around the island, and by sharing the truth of her ordeal she has finally found peace. At age 78, Ko is happier than ever. "These are my golden years," she says with a triumphant smile. ■