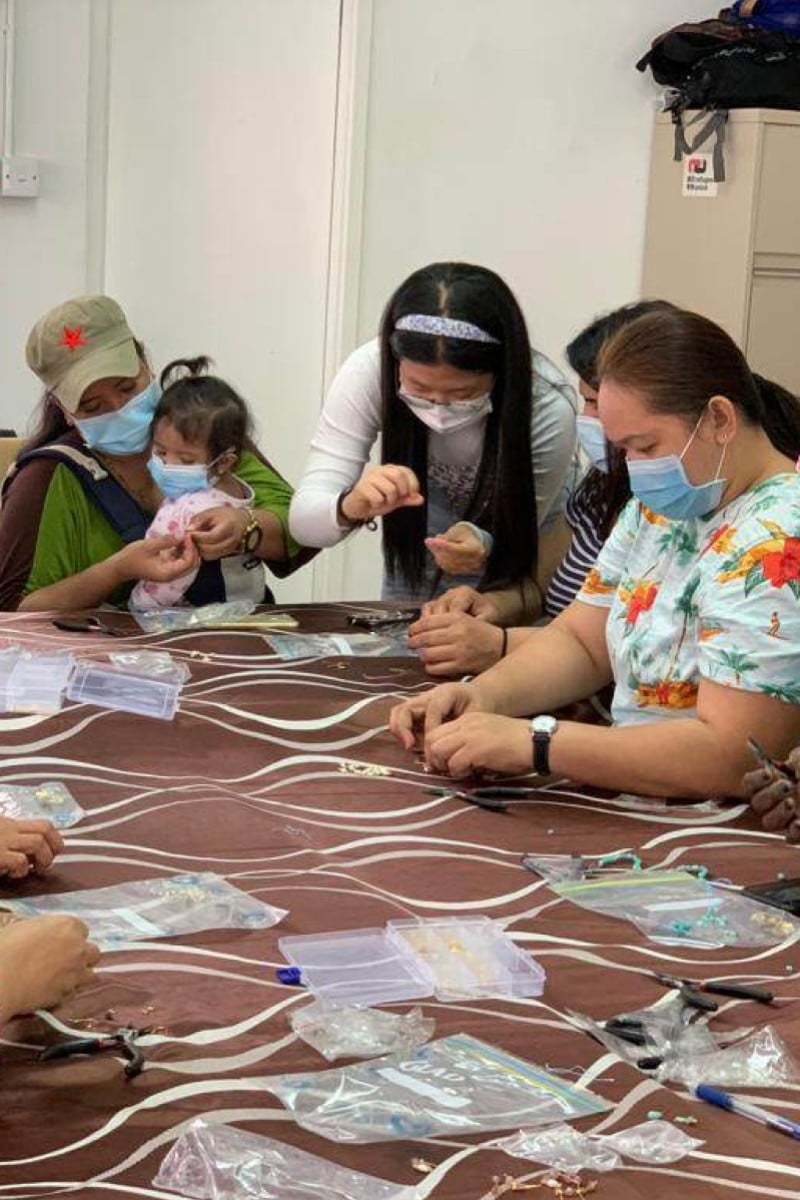 The non-profit organisation works to help refugees stay in contact with society and their families, as well as take care of their mental health

Every week, Talking Points gives you a worksheet to practise your reading comprehension with questions and exercises about the story we've written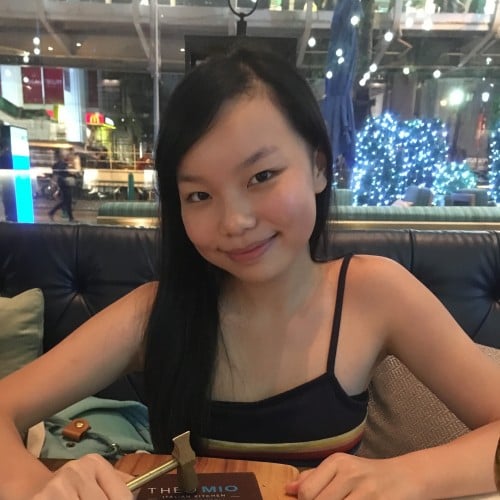 Hillary Lo
Hillary is a student at Sha Tin College, and she enjoys writing, dancing, acting, singing and playing the piano.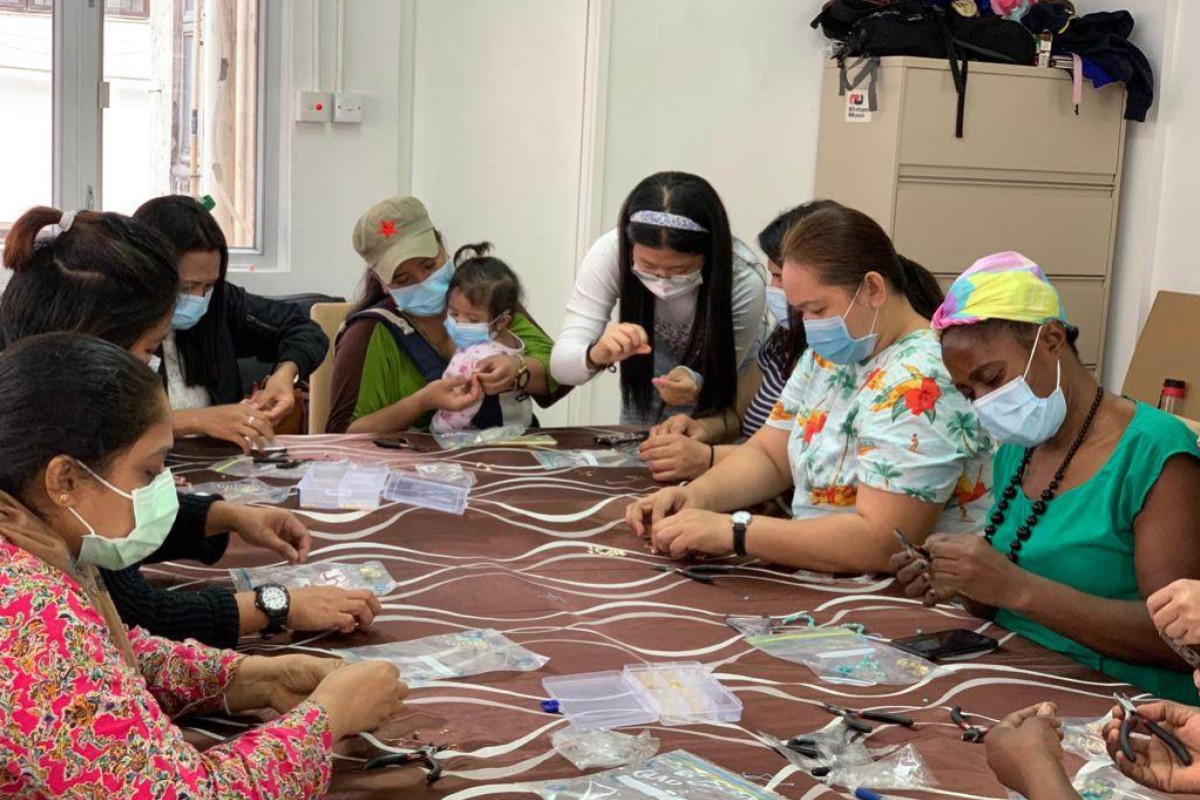 Sophia Zhang (centre) ran arts and crafts workshops for refugees, sold the items they made and donated the proceeds to the Refugee Union to distribute to its members. Photo: Maggie Du
Eighteen years after Emad* fled religious persecution in Egypt and arrived in Hong Kong, he has concluded that the time he has spent in the city has all been a waste.
"Everything is the same. Time is moving on, but I am standing still," he said, pointing to his grey hair.
Emad, 52, used to be a software engineer in Egypt, but he left his home country in hopes of a better life.
Elon Musk and Jeff Bezos could donate a fraction of their money and end hunger
Instead, he has been living in limbo ever since.
Hong Kong is home to about 13,000 asylum seekers like Emad. The government provides each of them with a subsidy of HK$3,000 a month. Half must be used for rent. The remaining amount leaves refugees with about HK$50 to spend on food, transport and other expenses every day.
Asylum seekers often wait 10 years or longer to be resettled outside the city. During this time, they are not legally allowed to work.
Asylum seekers often wait years for their cases to be heard before the court in Hong Kong. Photo: Maggie Du
"Teachers. Engineers. Tailors. Journalists. Under the umbrella term 'asylum seeker', these are the faces you should see," said Sophia Zhang, a 17-year-old Sha Tin College student who founded Refugee Connect in 2020 with the intention of helping Hong Kong's asylum seekers.
The non-profit organisation is student-led and membership spans nine schools in Hong Kong. They have initiated various projects to ensure that refugees stay in touch with society, their families and their own well-being.
The idea for Refugee Connect stemmed from Sophia's volunteering experience with the Refugee Union, a refugee-run society in Hong Kong.
Children of asylum seekers struggle with Chinese during Covid
"One of my main jobs was writing for their blog and sharing the stories of their members," Sophia explained.
Interviewing refugees gave her insight into their struggles and dreams. She listened as an asylum seeker, Kati*, recounted how her daughter dropped out of primary school because she could not afford the school fees, and as another refugee, Miremba*, shared how she lost contact with her family in Uganda because of how costly mobile data was.
Listening to the challenges they faced, Sophia realised that many of their problems could be traced back to one issue: Hong Kong law bans asylum seekers from working.
Famous people you didn't know were refugees
"This not only prevents them from accessing many essential resources in Hong Kong, but it also strips away an important aspect of their humanity – dignity," she said.
"Many of these people were educated professionals back in their home countries, but now they have no channels to direct their time and energy."
This was where Refugee Connect's first project, Link by Link, came in. The organisation partnered with the Refugee Union to host a series of weekly workshops for refugees to create clothing and accessories. Sophia sold some of their creations using a Google Form, and donated the proceeds to the Refugee Union.
A Link by Link participant holds up a pair of homemade earrings. Photo: Maggie Du
Within four weeks, Link by Link had raised more than HK$10,000 – a number even Sophia had not expected. She said she was grateful for the support they received, as this amount was enough to support 100 asylum seekers with a month of mobile data, a luxury they often cannot afford.
Aside from the money raised, these workshops also gave many asylum seekers a creative outlet.
"I don't have enough money to buy new clothes, so I remake old clothes based on the new trends I see in shop windows," said Grace*, a 46-year-old former tailor from Uganda, as she showed off a dress she had made.
What life is like for asylum seekers in Hong Kong
Some refugees reminisced about the past through their designs, weaving in elements of their cultures.
One participant, Ana*, 41, made bright yellow earrings as a tribute to her childhood in Uganda.
"The colour reminds me of the mango trees back home when I was young," she said.
The NGO empowering Hong Kong's refugee population
Many expressed pride in being able to earn money through their own handiwork.
"I liked working with my hands, and I felt satisfaction seeing my hard work pay off," said Tuli*, a 37-year-old refugee from India.
Participants in Link by Link say they get a sense of pride through creating something with their own hands. Photo: Maggie Du
Sophia wants to continue learning about refugees in university, so she can lobby for asylum seekers' employment rights in Hong Kong. As for Refugee Connect, the teen hopes future volunteers continue the mission of empowering refugees.
"At these workshops, I felt like an artist, not like another asylum seeker," said Tuli.
* Refugees' names have been changed to protect their identities
Click here to download a printable worksheet with questions and exercises about this story. Answers are on the second page of the document.
Sign up for the YP Teachers Newsletter
Get updates for teachers sent directly to your inbox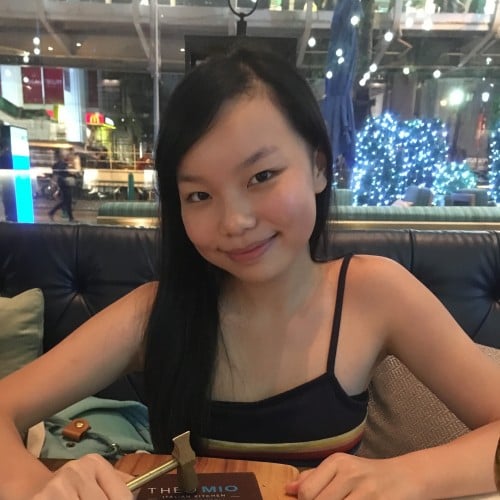 Hillary Lo
Hillary is a student at Sha Tin College, and she enjoys writing, dancing, acting, singing and playing the piano.
Sign up for YP Weekly
Get updates sent directly to your inbox